Picking out that perfect fall pumpkin should always be a grand fall adventure, one dedicated to smiles, warmth, and happy, autumn memories. Yes, grabbing a standard pumpkin from the grocery store is easier, but where's the excitement in that? Better yet, where's the variety in that? All that does is limit your ability to pick the perfect pumpkin for your Halloween jack-o-lantern! So, give yourself some pumpkin variety, not to mention fall memories that will last a lifetime, and head on over to these local pumpkin patches right here in the Spokane community. Here are the details on the 2022 pumpkin patches and fall fun in and around Spokane.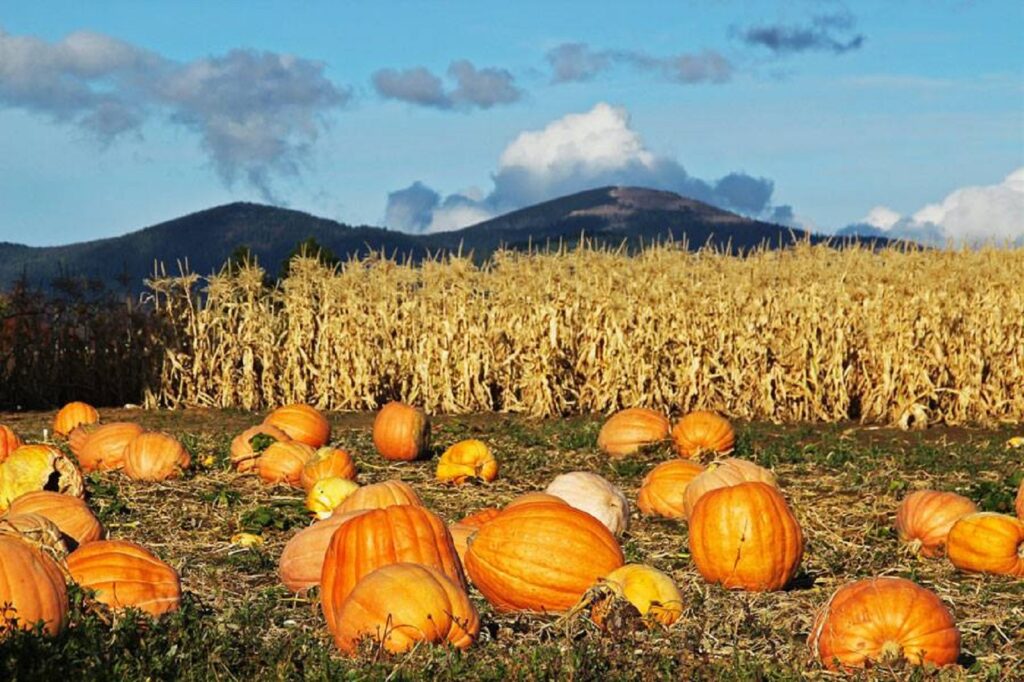 Eleven Acres Farm
10909 E Day Mt Spokane Rd., Mead
509.238.9473
The pumpkin patch is already open for business at Eleven Acres Farm in Mead, open Tuesday through Sunday from 8:30 a.m. until 5 p.m. They have a wide variety of pumpkins to choose from, starting with minis and increasing in size all the way up to giants. The pumpkin patch itself is a u-pick patch so there's ample opportunity to pick out the perfect pumpkin while exploring the grounds.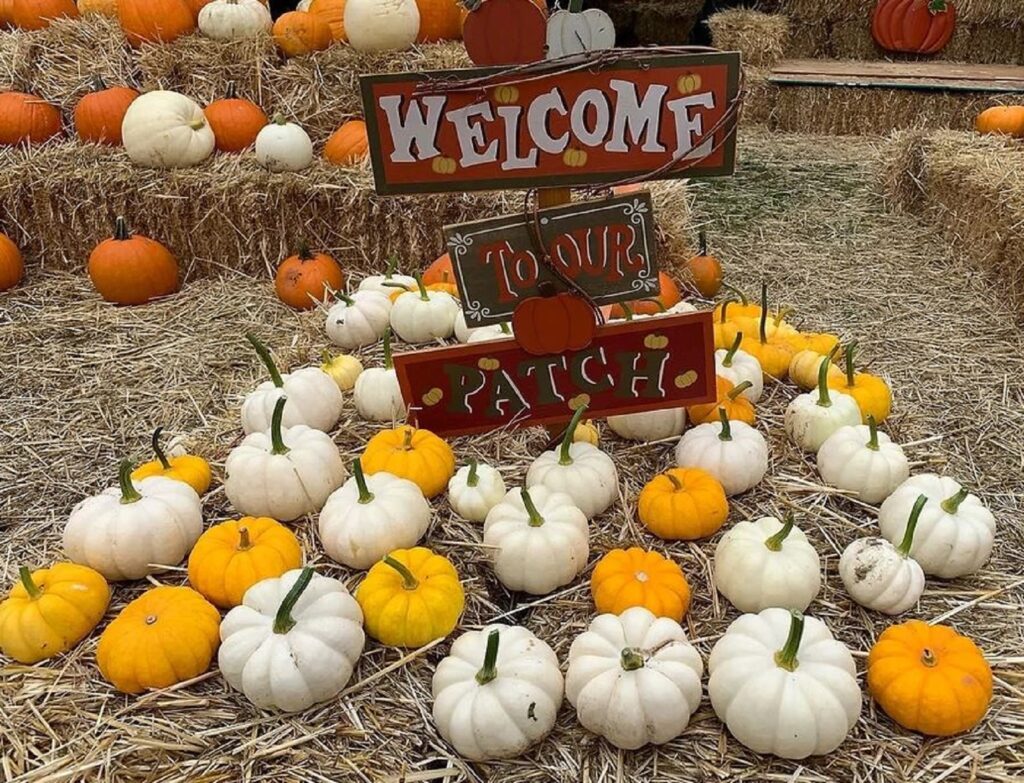 Sunset Orchard on Green Bluff
8110 E Greenbluff Rd., Colbert
509.954.2692
Every autumn is the fall festival season at Sunset Orchard on Green Bluff where u-pick apples, pears, peaches, tomatoes, and of course pumpkins abound! Autumn lovers looking to get in on the action can visit them every day between 8 a.m. and 5 p.m. Already on the property are a fruit stand, donuts, flower stand, and inflatables in celebration of the harvest season. It's fall fun for the whole family and the perfect place to immerse yourself in everything pumpkin.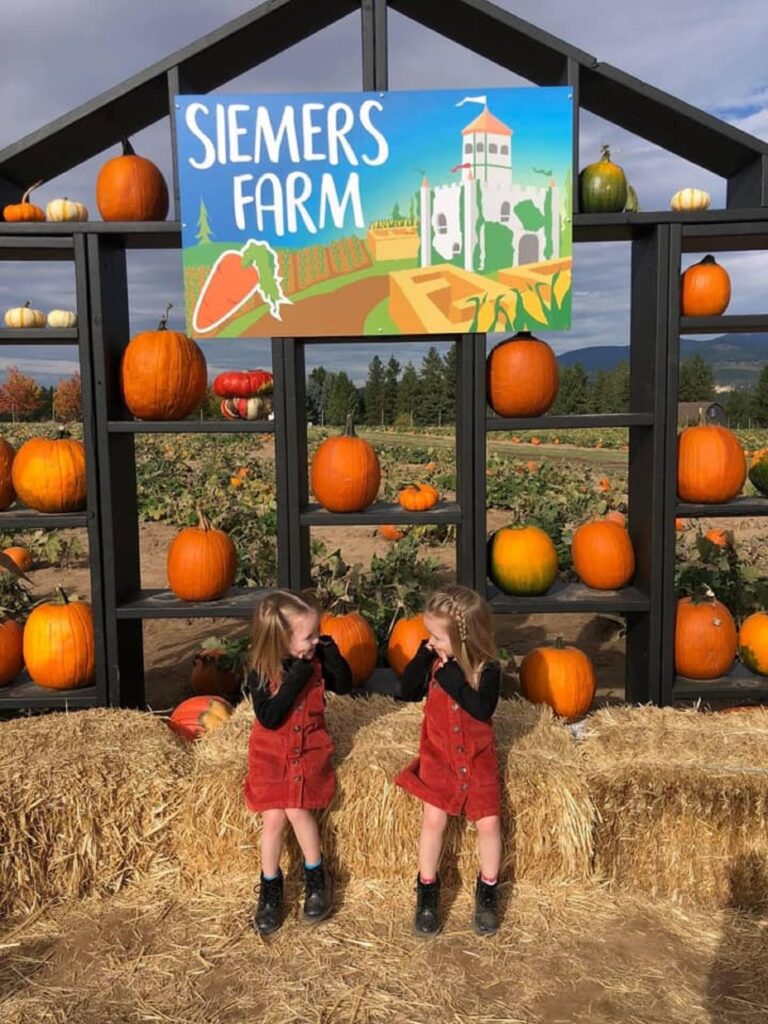 Siemers Farm
11125 E Day Mt. Spokane Rd., Mead
509.238.2548
Siemers Farm is getting in on the fall fun as well with their annual Fall Harvest Festival happening now until October 30 every Saturday and Sunday from 10 a.m. until 6 p.m. There's something for everyone of all ages as families enjoy the farm's corn maze, Siemers Castle, tractor rides, and more. When you get hungry, stop over at Castle Pizza on the property and enjoy their live music. Vendors will also be on sight offering up locally made, perfect fall gifts. And of course, there will be a pumpkin u-pick patch on the farm for families to pick out those jack-o-lantern worthy pumpkins!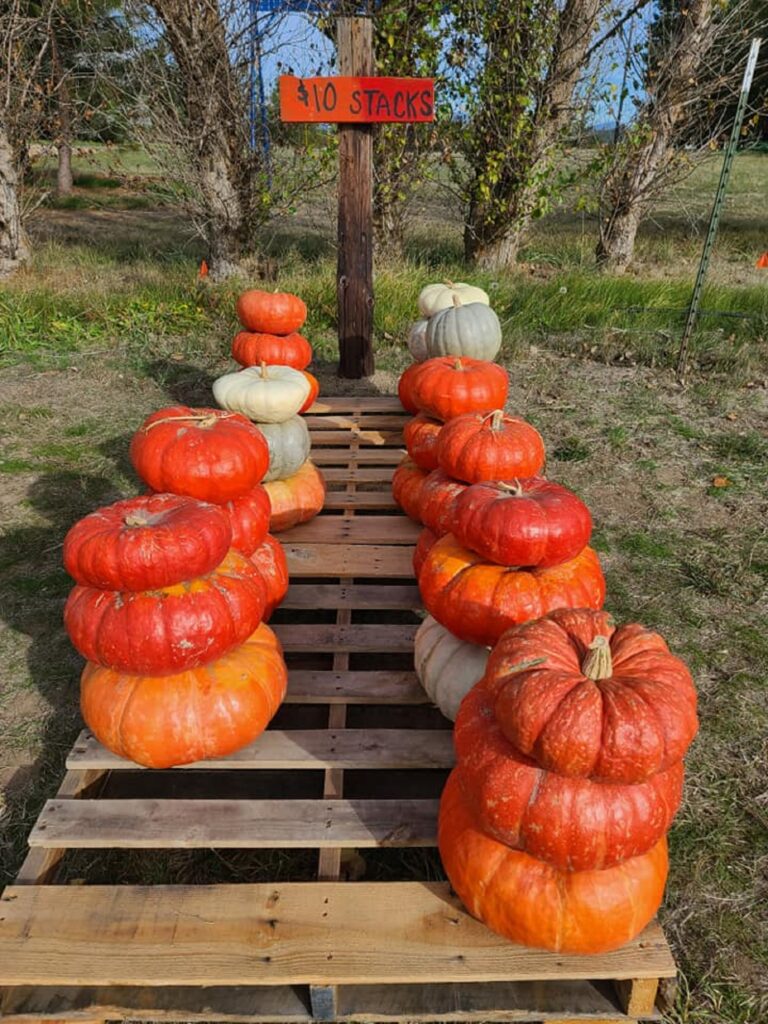 The Billy Goat Ranch
4029 W Burroughs Rd., Deer Park
509.220.9154
It's pumpkins galore at The Billy Goat Ranch as they once again open their doors for fall picking adventures. Like every year they have some amazingly low prices once again, including beautiful $2 & $3 pumpkins. Their steal of a deal is their $10 stacks that come with three robust pumpkins perfect for decorating. Just remember to bring your cash to this location and be prepared to go home with some truly outstanding specimens!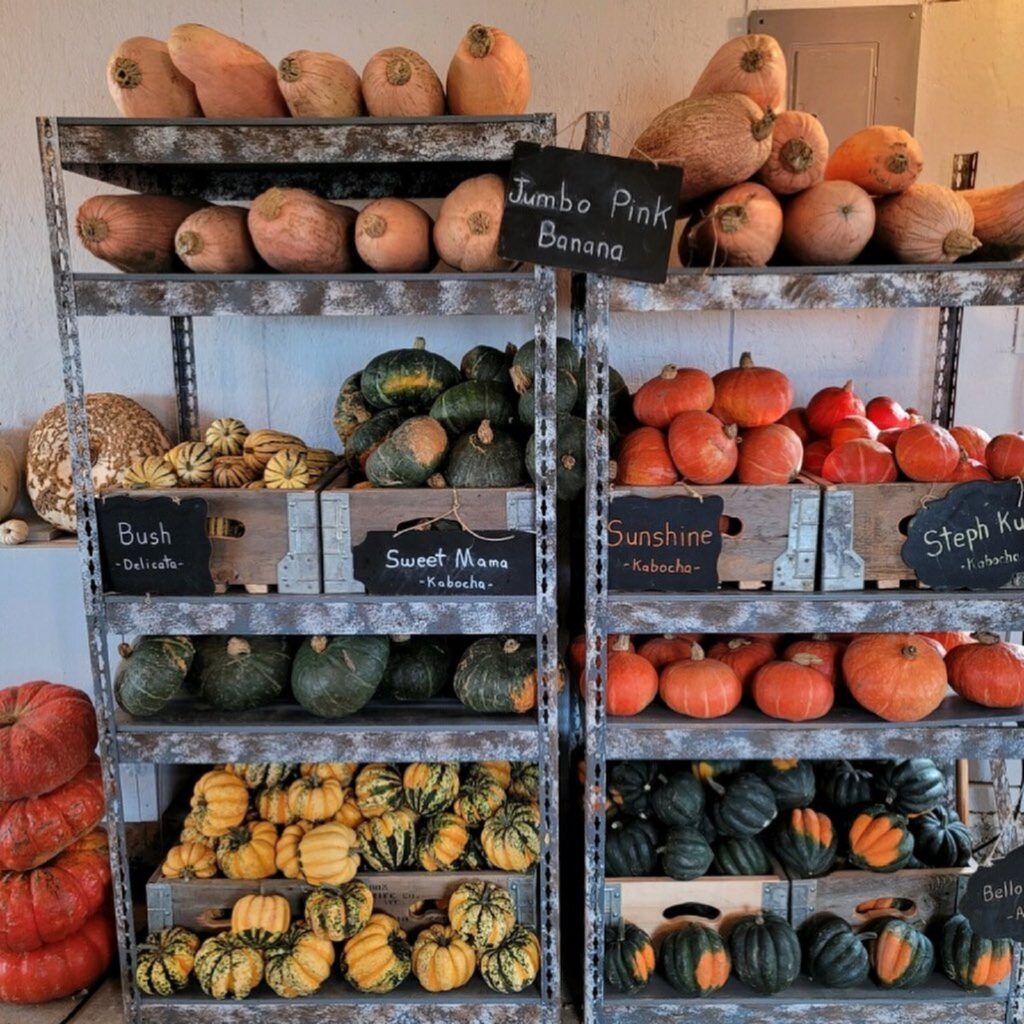 Knapp's U-Pick Farm
7722 E Ballard Rd., Colbert
509.219.0030
Over 40 varieties of winter squash alongside carving and decorative worthy pumpkins await those who visit Knapp's U-Pick Farm on Green Bluff this October. They've got squash varieties you've never even heard of — like long island cheese, royal blue, triamble, sweet dumpling, and honeyboat. There's even one called mashed potatoes! These squash are the perfect way to spice up your Halloween jack-o-lantern fun but of course, there are always regular pumpkins on the farm for those looking to keep with tradition.
Prairie Home Farm
7790 Atlas Rd., Coeur d'Alene
206.762.3289
You'll feel like you've walked into a little patch of fall heaven at Prairie Home Farm in Coeur d'Alene. Besides being super Instagram picture worthy with its 100-year-old farm backdrop, old milking barn, and variety of farm animals that you can actually enjoy feeding, the farm is a family favorite for pumpkin picking. Not to mention their famous Lil' Punkin Pie Co. which has been making farm-based fruit pies since 2015. No trip to this farm is complete without sampling a taste of their famous heirloom pumpkin pie that embodies the perfect taste of fall flavor.
Of course, these aren't the only pumpkin patches in the Spokane community where you can find that perfect jack-o-lantern this year. Other local favorites like Walter's Fruit Ranch, Hidden Acres Orchards, Doc & Char's Old Time Orchard, Beck's Harvest House, High Country Orchard, and Carver Farms will once again be open this year for some pumpkin patch fun!