It's said that the bond between brothers and sisters is lifelong and unbreakable. While that may not be true for all siblings, it's most certainly accurate regarding the connection between Spokane artist Austin Steiner, 28, and his baby sister Riley, 24.
That's why when Riley was suddenly diagnosed with metastatic Ewing's sarcoma in May of 2022, Austin knew he'd do anything to help his sister, but the question was how?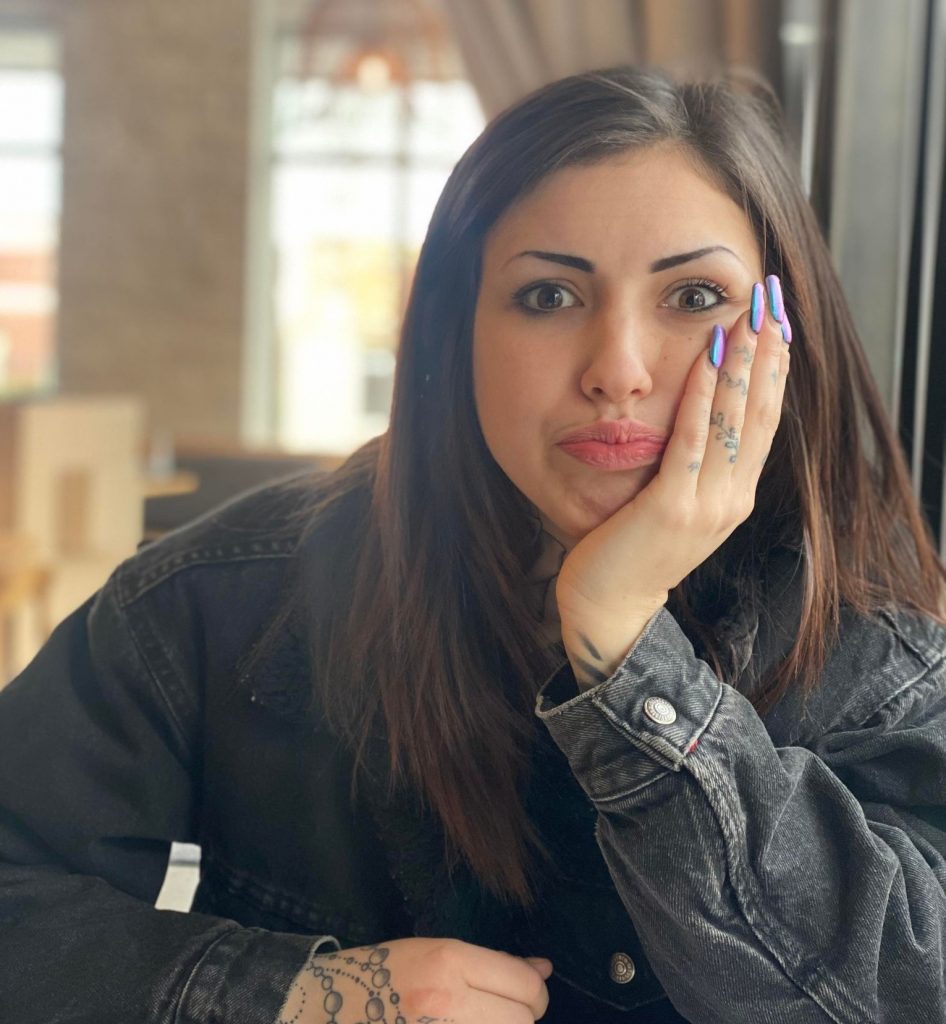 The Cancer Diagnosis
It all started when Riley began to experience pain in her knee for a few months. As a server with an "outgoing and infectiously cheerful personality," as her brother likes to describe her, she chalked the pain up to a simple pulled muscle and continued to work.
"Eventually, it got so bad she could barely stand on it," said Austin.
It was then that a trip to the emergency room was taken. When the hospital did x-rays, they found a cancerous tumor. After a day of MRIs, they discovered that the tumor started in her femur and was actually breaking the bone. By then, it was already sticking out about halfway.
Within seven days, what started as a "lower risk" sarcoma was found to have metastasized and spread to five other areas of Riley's body.
Even more unimaginable was the specific diagnosis, Ewing's sarcoma, which is typically found in young children and uncommon for someone her age to develop such a diagnosis.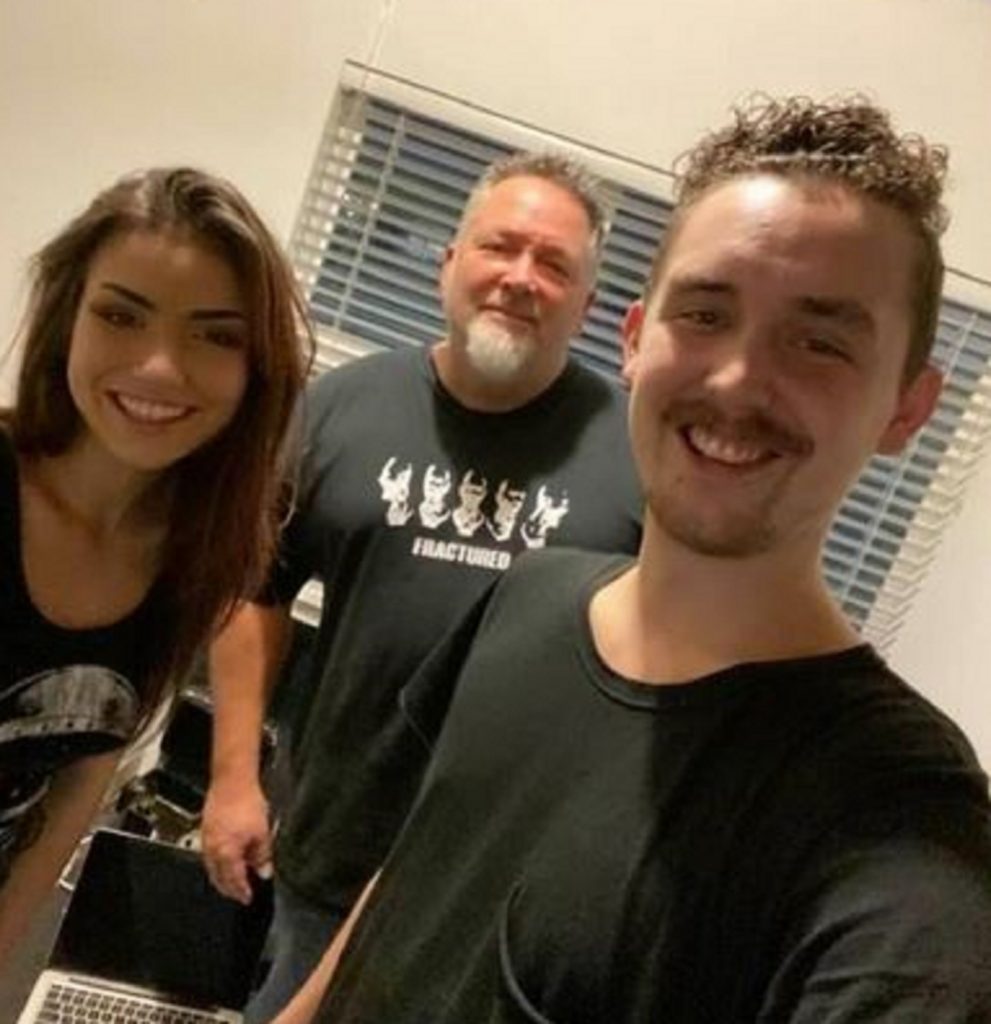 Austin Uses His Art to Fund Chemo
The family knew it would be a hard battle ahead, but they were determined to fight through it. Sadly, Riley would miss one person in her corner as their dad passed away in 2020 due to a random diabetic coma.
"He was the most supportive father to my art and Riley's ventures," said Austin of his dad. "I got my artistic abilities from my father — he was an amazing artist."
This is why Austin turned to the constant of the canvas when tragedy struck yet again to try and make sense of it all.
"Whenever anything happens in my life, the easiest way to spread awareness or tell the story is through painting," said Austin, who shared that he had always loved drawing as a kid but didn't start taking it seriously until he was older.
The transformation came after he graduated high school and started painting just for fun. "After I sold my first painting, I realized I could use my art to tell stories, not just make beautiful paintings," he said.
Soon Austin realized that not only could art be the key to helping him process all that was happening, but it could also be the answer to how he could help his sister.
It was then that Austin started making art to support his sister's cancer journey in the hopes of funding her chemo.
Money is Raised for Riley as She Begins to Recover
The Spokane community was very receptive as Austin sold his artistic masterpieces to help raise money for Riley. Their story and GoFundMe page was shared throughout the city and touched the hearts of many who stepped up to help by donating or purchasing his work.
"Local bars and restaurants have done events and put the GoFundMe QR code out to help with the hospital bills," said Austin. "Social media has been a huge part of sharing her story and getting donations."
After that, one of Austin's paintings was auctioned off and put on the news, helping gain further traction for their cause. The famous artist Roy Lichtenstein inspired the breathtaking art dedicated to his sister. This particular piece depicted a "Life" magazine cover saying, "I'm not sure how but I will." The work ended up selling for $1,000.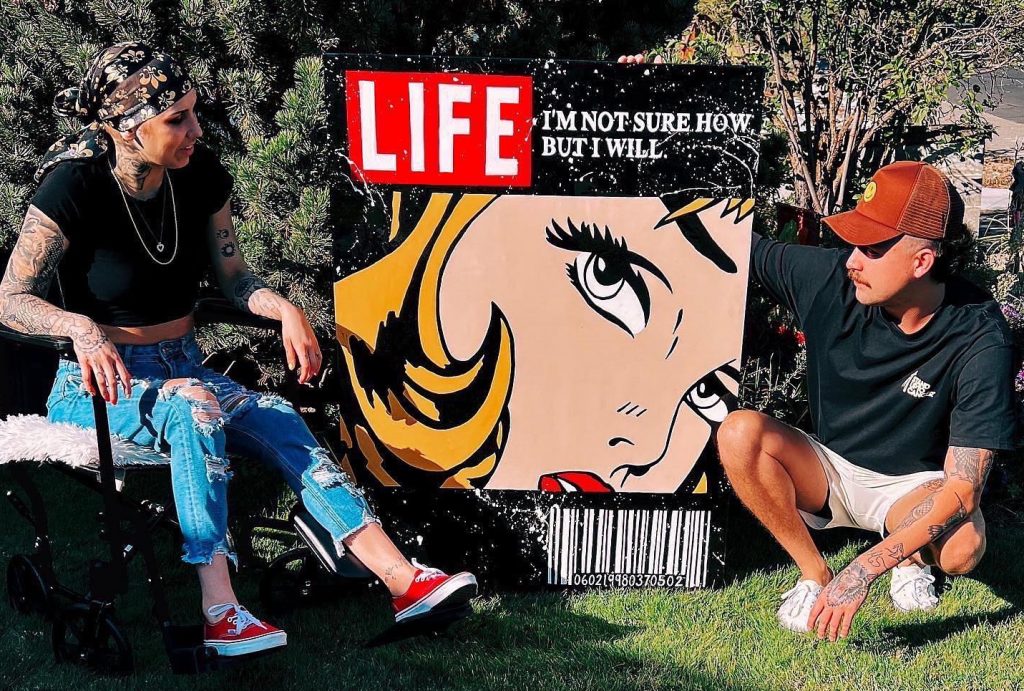 So far, Austin has raised over $11,000 of his $20,000 GoFundMe goal, which has been tremendously helpful as Riley begins her road to recovery. Already she's had surgery to get rid of the biggest tumor midway into her nine months of planned chemo treatment. It's expected that she will finish up chemo treatments in May of 2023 and then follow up with one month of radiation
"She's healing up great from surgery and reacting to the chemo very well," shared Austin. "She's doing as good as she possibly can be right now."
As for Austin, he's not currently working on any new pieces but is open to taking on custom-commissioned paintings. Those interested in acquiring his services can message him on his Instagram page.
All proceeds from these commissions will go to Riley's medical bills, who is deeply appreciative of all the support they've received from the community and grateful most of all for everything her brother has done.
"My sister is very proud, supportive, and thankful that I have art as an outlet for not only emotions but also to sell and raise money for her and my family," said Austin.