You can wait your whole life for the perfect time, place or person, but it's inspiring to see what projects and passions come forth when you're acting on ideas instead of just waiting. Drawn Together Arts became Duncan Clark Menzies's work of art a year and a half ago upon moving back to Coeur d'Alene from Seattle. Audition after audition, he kept thinking he wanted to make his own ideas happen but never found the time in the great rat race.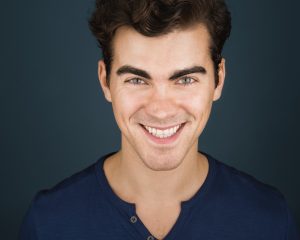 The events of 2020 seemed to be something like a great equalizer for many. "It wasn't until COVID shut everyone down that I really discovered the platform to actually make my own ideas come forth," said Menzies. "You don't need to pursue someone else's ideas — you can make your own. You have to go for it and then trust that it's going to work."
"It's been an experiment," said Menzies, "I started landscaping for the owner of Art Spirit Gallery. She wanted 'Picasso at the Lapin Agile' performed at the gallery, and I've always liked doing theater and cabaret. This was the genesis of the idea — let's do a play based on art inside a gallery to intersect fine art with theater." This partnership benefits the gallery, the artists, the performers and Drawn Together Arts simultaneously.
The first production was quite a unique experience. "It was theater about fine arts, hosted in a fine arts space," said Menzies. The mission was to intersect performance art with various supplementary art forms to create a curated and interactive theater experience. During the performance, gallery displays included a signed Picasso print, 500 pieces of cubist art and contemporary works, all with a story to tell.
Their first show was a success, and they wished they had opened for another weekend. Excited to see something like this take the stage, the full house was packed with patrons of art and culture. Tickets were paid per entry as the show organized seven professional actors, a stage manager and a director. Menzies was especially thankful to work with Tracy Vaughan, a local theater director that's been producing incredible works for over 30 years in our area.
Atypically, no auditions were held as Drawn Together Arts did as their name suggests and drew together members from the community through word of mouth. With Spokane Playwrights Laboratory offering advice on casting suggestions, they reached out to people they knew, sent cold offers to actors, and pulled them together for production. Spokane Playwrights Laboratory is also working on "The Shape of Things," a performance art exposition imitating "LIFE," to be held at the Art Spirit Gallery in January.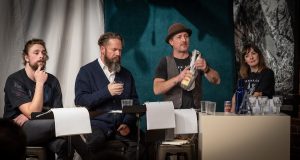 Menzies was a member of "Abraham's Land" in Seattle last summer. "(It was) the first production in the Northwest, riding the line of theater opening back up from COVID," he says. He met like-minded people, Bobbi Kotula and Michael Strauss, conceptualizing through Zoom conferences and rehearsals since August. They came up with "Devised Cabaret."
"The stuff I really get excited about, bringing artists together and asking them what they're passionate about," Menzies said. "And allowing them to do something they don't get a chance to do in other shows." Hailing from different states, all cast members will live in Coeur d'Alene for one week in February (Valentine's) for the Devised Cabaret.
Yes, you read Zoom rehearsals correctly — the show must go on. "Zoom music rehearsal is a nightmare with sound quality and synching," Menzies said. "Meetings have been, 'here's a writing prompt and theme material. Go through your experiences with love, relationships, music, etc.'" The Director, David Garbarkewitz, former New York City Opera Resident Director, asks questions as a therapist would. Their goal is to find their most authentic self-expression and sing from that place. They're doing all this back-end self-work because characters for this Devised Cabaret are based on their own life and character. "First, what do I need to get out of this experience?" Menzies said. "Then, trust the audience is getting what they need out of it."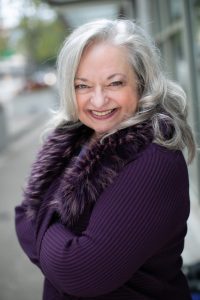 "It's not what you think of when you think Cabaret," he adds. "I've only done one other thing like this in a theater carpool. During rides, we'd have discussions, 'What do I need to process? How do I craft a show around what I want to perform?' We devised our own line of the story."
The Cabaret will be accompanied by Matt Goodrich, the piano director at the Music Conservatory of Coeur d'Alene and Sandpoint.
A man of many hats, Menzies has an art exhibit at the Jacklin Arts and Cultural Center in January, where his work "The Bedsheet Chronicles" will be on display. "I meet people, friends, family and ask, 'what do they cover in life?' he said. "They give me a bedsheet. I strip it, treat it, and make a structure. The bedsheet is a symbol for something that covers them in their most intimate space. Covers having any meaning one could associate with the word. The exhibit is trying to create a vulnerable space for people." It's a multi-media installation with dramatized interviews on loop.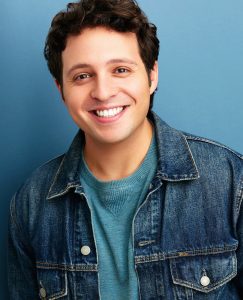 "It's been interesting," he says. "A year in the process, with lots of back-end stuff." A month ago, once Menzies finally trusted putting his idea into the universe, many people have come with other intersecting ideas around art. "People want to explore, from one-woman shows to shows involving movement and yoga to an artist from Montana who has a mystical muse relationship with an author from Norway," he said. "They've been communicating for years, and they're doing an exhibit together. The author writes something, the painter responds and vice versa." Drawn Together Arts questions, "How can we collaborate and intersect as many art forms as possible?"
Finally, they host an Artist Salon where artists come together to explore new concepts. "It's a think tank for artists, like a breeding ground for collaboration," he said. Each month, there's a topic where dancers, play writers, sculptors, and musicians all get together to explore the same idea through their varying artistic lenses. The Artist Salon is invitation-only to onboard people that resonate with the mission and vision.
"I was craving a more personal and intimate connection with my community," mentioned Menzies. He's discovered this connection within the arts community by getting involved, exploring new thoughts and connecting extents of art in ways they've never interacted before.
Event Dates: February 2021        
February 11: 7:30 p.m.
February 12: 7:30 p.m.
February 13: 2 p.m. & 6:30 p.m.
February 14: 7 p.m.