As the warmth of summer gives way to the crisp embrace of autumn, nature graces us with a breathtaking transformation that paints the world in hues of gold, orange, and red. The joy and wonder of fall leaves are a perennial spectacle that never fails to captivate hearts and minds. Here in the picturesque city of Spokane, this magical transformation unfolds in all its glory, inviting residents and visitors alike to indulge in the season's splendor as it envelopes us all in the coziness of colors that autumn brings.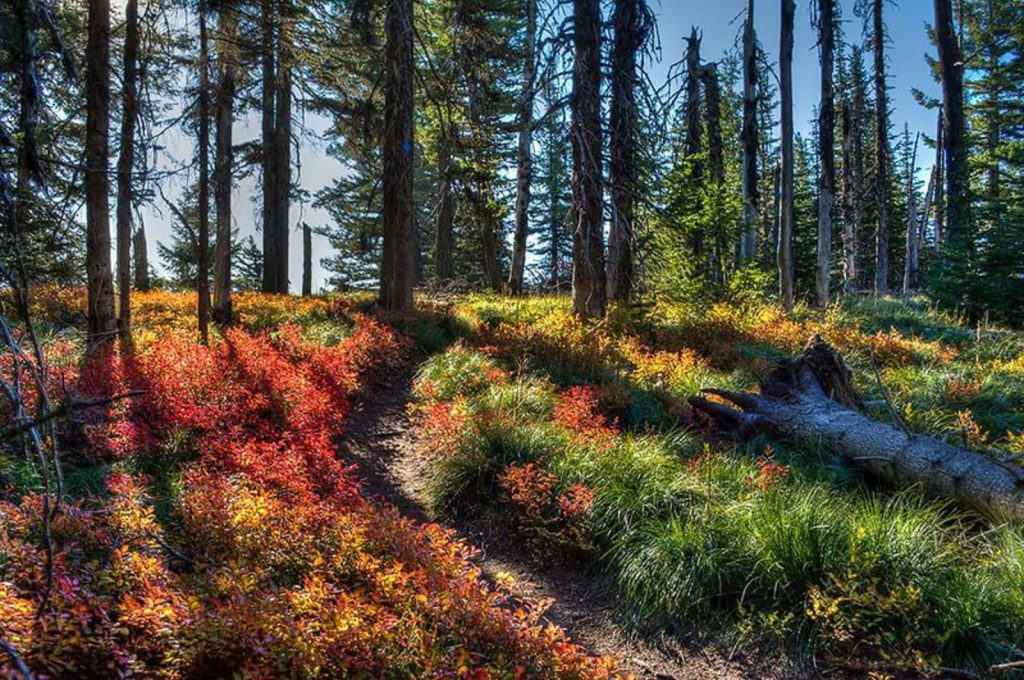 Mount Spokane: A Vista Above the Clouds
For a panoramic spectacle of fall foliage, venture up to Mount Spokane. As you ascend, the scenery transforms, with evergreens interspersed with deciduous trees bursting with color. At the summit, you'll be greeted with a breathtaking view of the surrounding landscape blanketed in a patchwork of vibrant leaves.
Gaiser Conservatory: A Tropical Escape with a Fall Twist
4 W 21st Avenue
509.363.5455
While not an outdoor location, the Gaiser Conservatory within Manito Park provides a unique twist on fall foliage. This botanical haven features a lush tropical plant collection that thrives throughout the year. During the fall, you can explore the conservatory's pathways and discover how various plant species complement the changing season.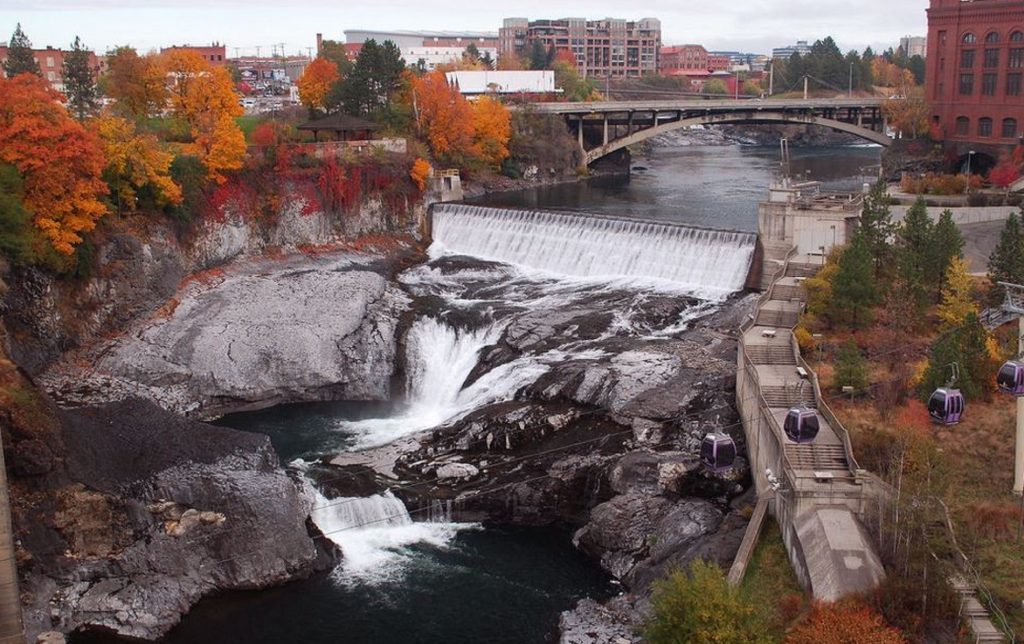 Spokane Falls: Majestic Beauty in Autumn's Palette
The majestic Spokane Falls, a symbol of the city's natural beauty, takes on a new allure in the fall. Enjoy panoramic views of the falls surrounded by trees adorned with fiery leaves. Various viewpoints around the falls offer different perspectives, making it an ideal spot for sightseeing and leaf-peeping. You can even get a bird's eye view of the changes of the season with the help of the Numerica Skyride, which offers a 20-minute fly-over of the falls as you gradually descend 200 feet for some great vantage points.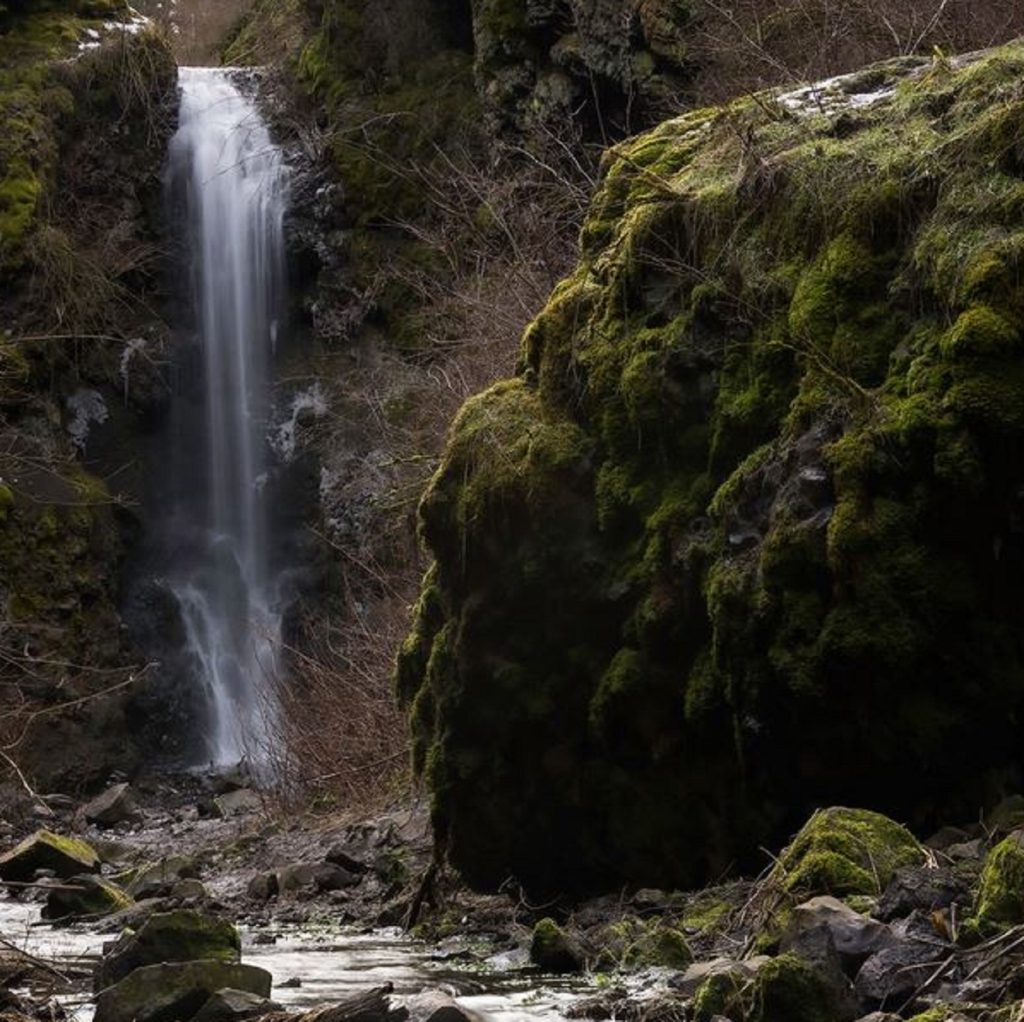 Indian Canyon Mystic Falls: A Tranquil Fall Retreat
4812 W Canyon Drive
Within Indian Canyon Park is a serene oasis that offers a perfect escape to enjoy fall's beauty known as Mystic Falls. Its mix of evergreen and deciduous trees ensures a captivating display of colors as you make your way to the small waterfall located just three miles west of downtown Spokane. The park's walking trails wind through wooded areas, revealing breathtaking vistas and opportunities for leaf-inspired reflections among the fall's tranquil waters.
Browne's Addition Historic District: Elegance and Fall Foliage
Browne's Addition, the city's oldest neighborhood, is a local historic district known for its tree-lined streets dotted with grand Victorian mansions and Craftsman homes. The district's stately homes and picturesque streets create a captivating blend of old-world charm and modern vibrancy. However, during the enchanting days of fall, Browne's Addition truly comes alive with an added touch of elegance and charm as a mesmerizing display of autumn colors engulfs the neighborhood. The district's towering trees, lining the streets and adorning the properties, change into a symphony of vibrant hues. Once green and vivid, the leaves now evolve into a breathtaking tapestry of gold, russet, crimson, and orange.
High Bridge Park: Elevated Views of Autumn
High Bridge Park beckons adventurers to witness a spectacular autumn vista that sweeps across the Spokane River and its surrounding landscape from its elevated views. As summer's embrace releases its hold, the park transforms into a canvas painted with the rich hues of fall foliage. The towering trees that populate the park's expanse take on a new role, donning the colors of the season in a breathtaking display that seems almost orchestrated by nature itself. The park's vantage points also provide a unique perspective on the changing leaves below as the transition of the seasons takes place.
Liberty Park: A Family-Friendly Foliage Haven
Liberty Park is a family-friendly destination that comes alive with color during the fall months. Its playgrounds, picnic areas, and sports facilities make it an ideal spot for enjoying the outdoors while surrounded by the beauty of autumn leaves. The playgrounds seem to harmonize with russet and gold leaves, creating an inviting atmosphere. Picnic areas, carpeted with colorful leaves, beckon gatherings. The rustling leaves and joyful chatter blend in perfect unison. Sports facilities bathed in autumn's light offer active play against a foliage backdrop. As you wander, the earthy fragrance fills the air, while trees adorned in red, orange, and yellow leaves stand as guardians of fleeting beauty. Liberty Park's fall transformation invites all to share in the wonder of the changing seasons, a sanctuary of heartwarming ambiance, nature's symphony, and captivating beauty.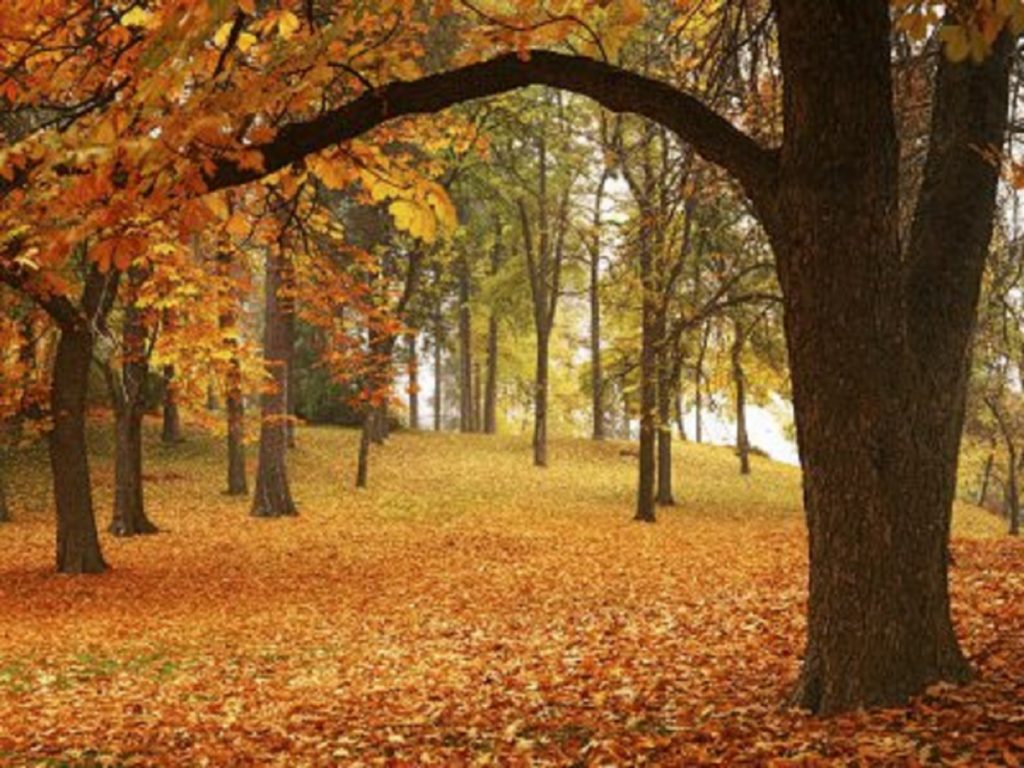 Immersing Yourself in the Fall Experience in Spokane
To fully embrace the joy and wonder of fall leaves in Spokane, consider a few tips before you head out to immerse yourself in the city's autumn oasis.
Timing Matters — Fall foliage peaks at different times yearly, typically between late September and early November in Spokane. Keep an eye on local foliage trackers for the most accurate information.
Capture the Moment — Bring your camera or smartphone to capture the season's beauty. Whether you're an amateur or a seasoned photographer, the fall leaves provide an excellent subject.
Savor Local Flavors — Pair your fall foliage adventure with a taste of Spokane's seasonal offerings. Indulge in pumpkin-spiced treats and warm beverages from local cafes to complete the autumn experience.
As the air turns crisp and leaves transform into a symphony of colors, these helpful hints should help you capture the season's transformation as Spokane emerges as a prime destination for indulging in the joy and wonder of fall leaves. From the urban beauty of Liberty Park to the sweeping vistas atop Mount Spokane, nature's grandeur is on full display. The changing leaves remind us to pause, take in the beauty around us, and appreciate the fleeting moments of a season that holds both magic and tranquility. So, as fall unfolds its vibrant tapestry, venture into the heart of Spokane and let the beauty of autumn leaves fill your senses with awe and delight.