Oh, the mail — it never fails. Everyone loves seeing a "package out for delivery" status, and now and then, there's a card from that special someone, be it friends or family, who wishes you well.
But sometimes, mail can be a nuisance, especially regarding credit card offers and other promotions. You know the ones — they flood your mailbox with false promises, and now you're stuck with them because the thought of throwing them away is way too terrifying. Questions race through your mind about what kind of information is on there and what happens if someone else gets ahold of it. So, you cling to a pile of junk mail, tucking them away in the house, never to be seen again and wonder who will save you from the growing stack.
Well, have no fear! That's why BECU is here and they're fixing this problem for you for free this October.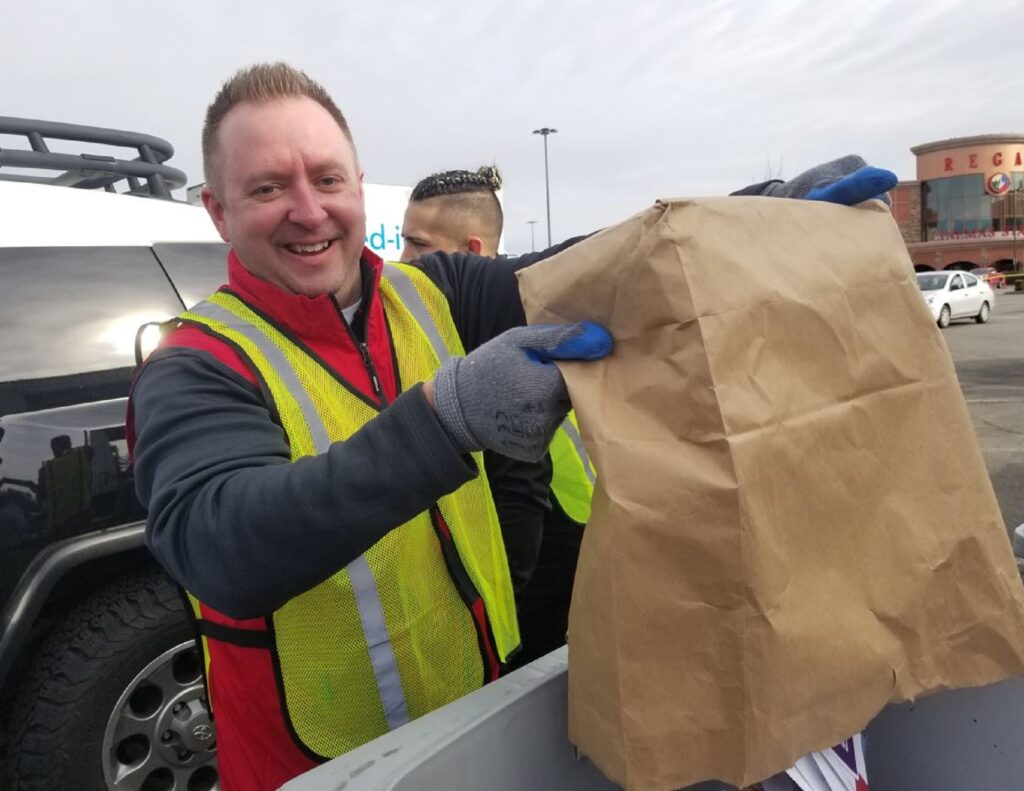 Every year the community-minded credit union runs a Free Shred and E-Cycle Event helping to declutter that old heap of credit card offers and protect yourself from identity theft in the process. Typically, these helpful events happen during the spring or fall. BECU has held these events for over 15 years in Seattle and, more recently, in Spokane for the last six years.
This is a prime opportunity for Spokane residents to get rid of sensitive documents and old electronic items as BECU prepares for their upcoming fall 2022 event on Saturday, October 15, from 9 a.m. until 1 p.m. Several locations will participate this year throughout Washington, with the Spokane event happening at the Spokane Arena.
Those looking to clean out some clutter and attend the event can bring up to three grocery bags or two banker boxes that will be shredded by Shred-It, a professional document destruction service with mobile shredding units on site. Each shredded document gets you one step closer to your own personal identity-theft protection.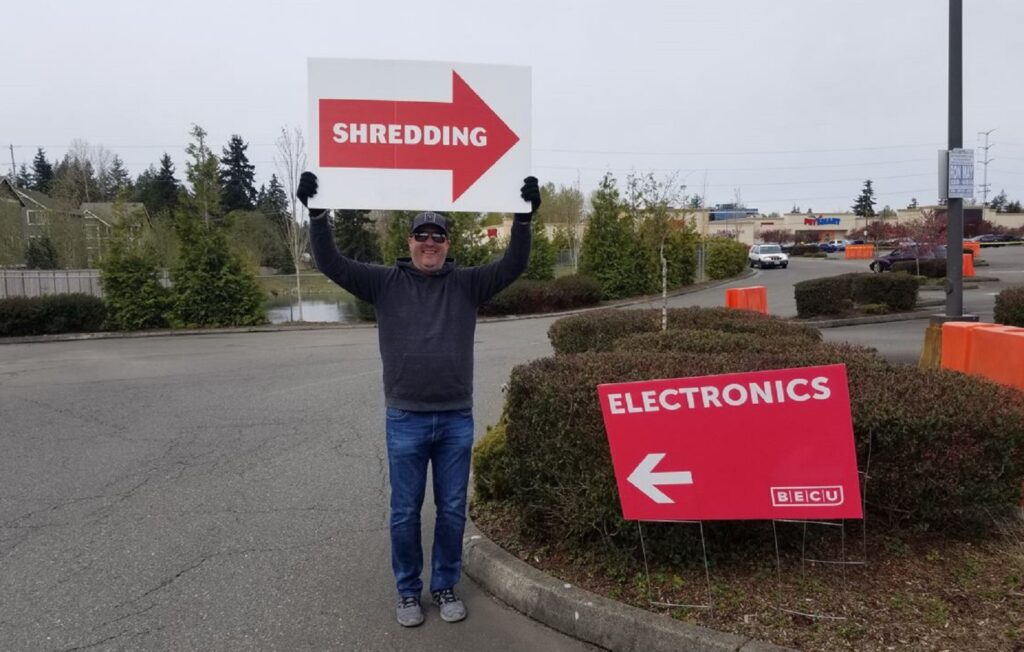 BECU's Senior Manager of Business Development, Todd Pietzsch, who has been with the company for over 22 years, shares that it's always a good idea to shred these sensitive documents, especially ones like old tax papers, bank statements, and credit card offers. We encourage members to opt for e-statements so it is one less thing you have to be worried about.
"Paper documents are still a common source of identity theft," said Pietzsch. "If I had to pick one, I would say tax returns are the most sensitive as they contain everything a thief would need."
Studies show that one in three cases involving identity theft occurs via mail. In the event of such a catastrophic compromise, it can take a minimum of 44 months to recover from identity theft, according to the U.S. Postal Inspectors. In 2021 alone, more than 56 billion dollars in losses occurred due to identity theft in the United States, leaving many Americans suffering a terrible loss. For this reason, it is essential to take every necessary precaution imaginable to prevent such a crime. BECU's Free Shred and E-Cycle Event is the perfect opportunity to combat such a threat.
You may also bring old TVs, desktop computers, computer monitors, laptops, and cellphones to participate in the safe disposal of those items during the event. A small recycling fee may apply to some items, such as printers and VCRs. Again, Pietzsch emphasized the importance of properly cleaning these personal devices before you bring them in, stating that the best form of protection when it comes to electronics is to wipe your data.
Luckily, BECU's website has step-by-step instructions for those looking to bring electronic items in for recycling without the worry of a possible compromise. If, for whatever reason, you cannot find information on your particular device on their website, instructions can also usually be found on the direct manufactures website regarding the said device. Typically, factory resets will do the trick for wiping these devices, but if you can't find instructions on how-to online, you can also physically destroy the device. In these situations, usually, a few good blows from a hammer or a couple of holes from a drill will get the job done.
Electronics that are not useable will be recycled as part of the ECycle Washington program by E-Waste LLC, a full-service, state-certified electronic recycling company. For items that do work, Goodwill of the Inland Northwest will collect those on-site and find new uses for them within the community.
Having these items properly recycled through companies like E-Waste LLC doesn't just help clean out your home but also helps the environment as well. Although electronic waste, or e-waste, only makes up 2% of the trash in U.S. landfills, in total, it comprises 70% of the overall toxic waste within them. Couple this with the fact that e-waste is the world's fastest-growing trash source, with the number of electronic devices going into landfills increasing each year, it creates a hazardous and harmful cycle. In the end, this allows dangerous and toxic materials like mercury, beryllium, lead, and cadmium to seep into the Earth's soil and can devastate the environment.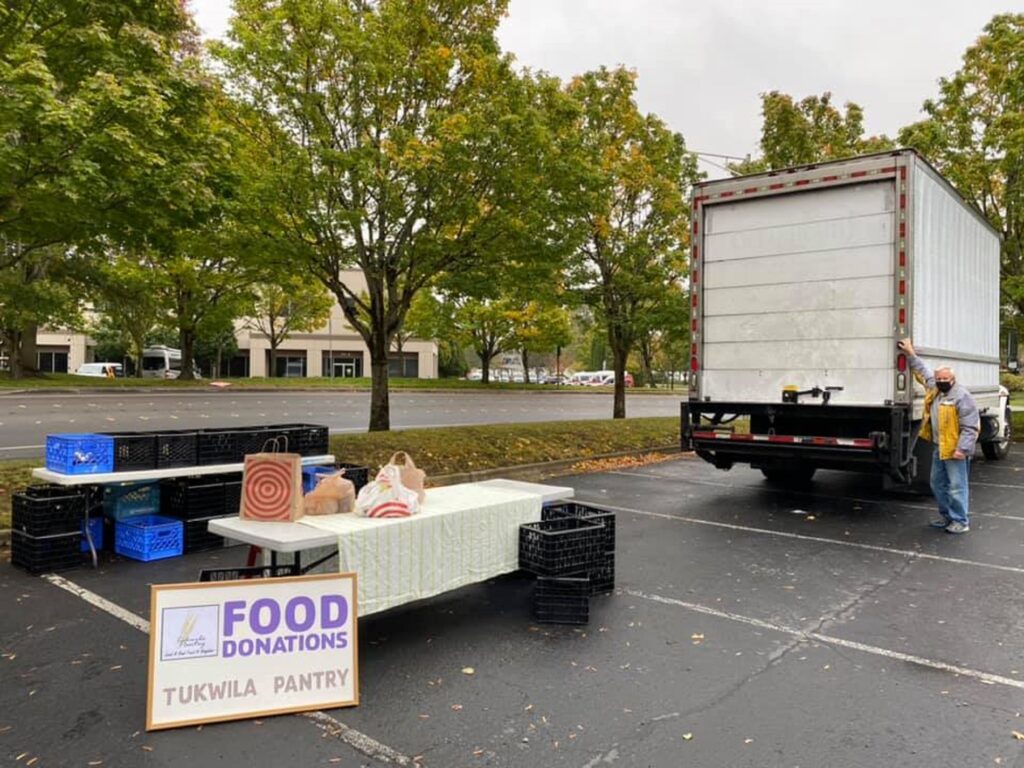 During the event, you can also help those in need by bringing cash or nonperishable food and household items so that BECU can donate these contributions to a nonprofit organization in our local Spokane neighborhood.
The amazing Free Shred and E-Cycle Event is a fantastic opportunity for community members to not only safeguard themselves from identity theft but also protect the environment by recycling sensitive documents and electronics. So, clean out that forgotten corner at home and head over to the Spokane Arena on October 15 to get rid of some pesky mail that's been boggling your mind with "what ifs" and spooky questions. After all, spooky should only be for Halloween, and mail should only be for packages and presents!
Sponsored