Do you ever find yourself throwing out an old detergent bottle while silently wondering, "There's got to be a better way, right? Why can't I just refill this?"
Well, we've got good news for you and the Spokane community! Now you can at Spokane's very first zero-waste refillery that just opened downtown, aptly named Spokane Refillery.
It's an exciting first for our downtown area, but the practice should feel familiar to residents as the concept basically works the same as filling up your growlers at the local bars and pubs. The difference is that this time, patrons can bring in their empty containers and fill them up with eco-friendly home and personal care products. Examples include shampoos, conditioners, lotions, hand sanitizers, multi-purpose cleaners, toothpaste tabs, hand and dish soaps, laundry powders and pods, and more. It's loads of fun (pun intended) and all good for the environment.
Owner Hannah Nelson had wished for Spokane to have its own refillery for a while but never imagined it would be her who would bring one to the area. Nevertheless, she jumped right in after the idea stuck with her. It helped that her cousin in Michigan opened one of their own, so she had an excellent resource to learn how to get it all started.
This coupled with extensive research and encouragement from a friend, helped Hannah make her dream come true. Before she knew it, she had a business license and a plan in motion to bring the refillery to life.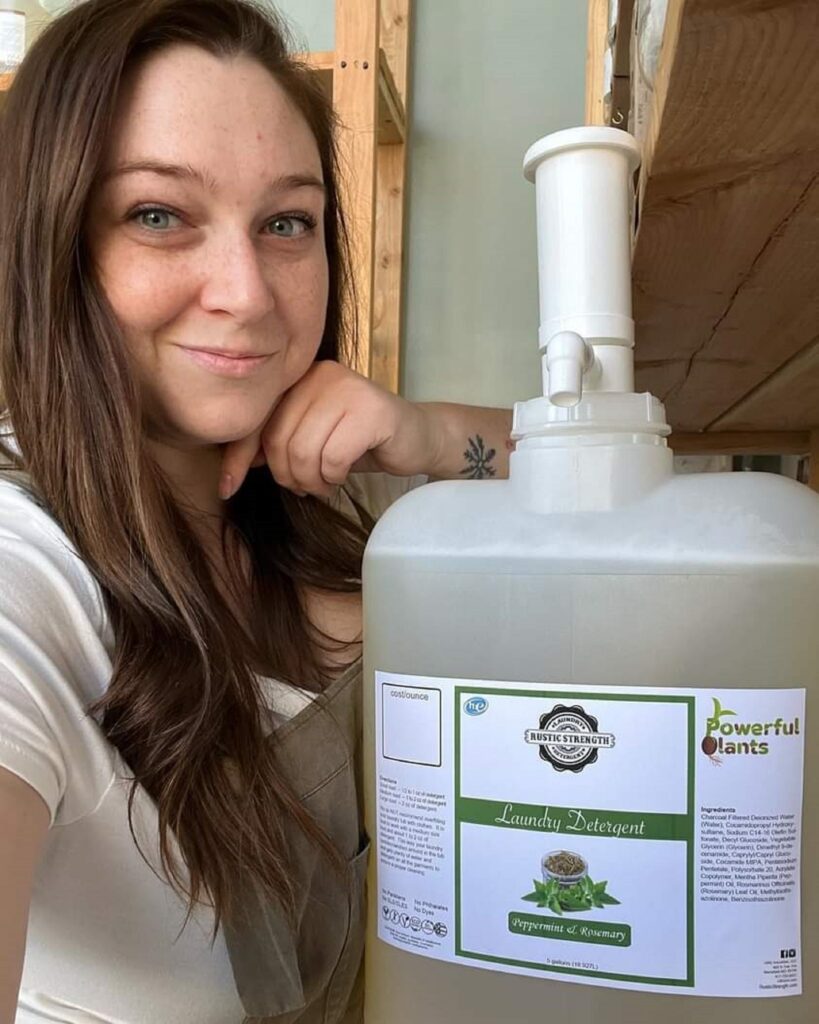 "It all went pretty fast, honestly," said Hannah, who settled on opening the shop within the retail space of Hotel Indigo as it proved to be an ideal location in the up-and-coming area.
She strategically planned the grand opening to be on Earth Day in celebration of the goal of the refillery, which is to promote environmentally friendly practices regarding household cleaning products.
To put things in perspective, over 300 million tons of plastic are produced yearly, half of which is used to create single-use items such as household product containers. Refilleries, which are beginning to pop up all across the country, are built with this in mind, offering ways for concerned citizens to reduce their plastic footprint by simply refilling instead of rebuying those household products.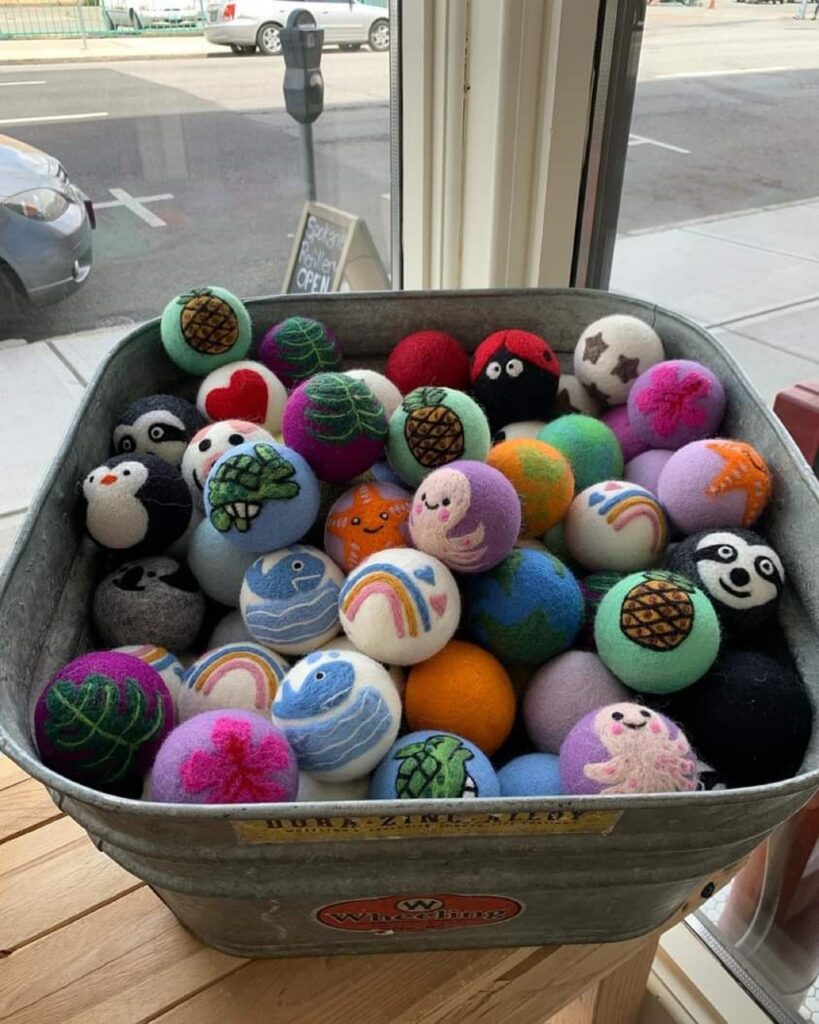 It's a simple concept that genuinely benefits the environment in a huge way. Hannah reminds those looking to participate but forget to bring a container to fill up can even purchase one at the store or take one for free from the community container shelf.
And they're not picky about the containers you bring in as they can be anything from salsa jars to your own soap pumps and anything else in between, just as long as it's durable enough to hold the products. Spokane Refillery even takes donations of empty containers that Hannah then puts on the community shelf after cleaning and sanitizing them.
From there on, the process is pretty fluid. Once a customer arrives with their container and selects what household products they need, Hannah will weigh the container, fill it with as much of the product they want, and then weigh it again. It's as easy as that! The customer just pays the difference.
There is a wide selection of products customers can choose from, and the refillery offers everything one could think of regarding household and personal care products. "Everything is small batch made, biodegradable, plant, mineral-based and all-natural," said Hannah.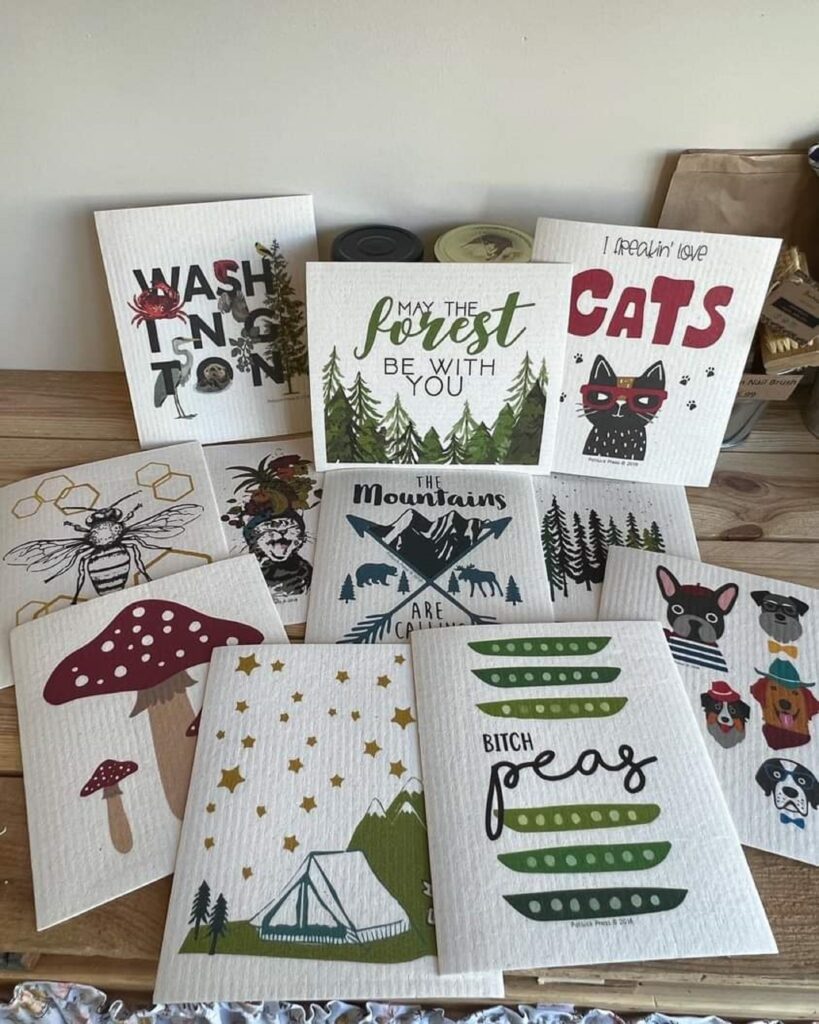 Compostable, reusable, or zero waste for the house products are also offered at the refillery, along with niche products like pet shampoos. Hannah also just added micellar water, goat milk lotion, and shaving cream lotion to their repertoire and even carries some local items from Beyoutiful Bath Bombs and More and Dry Fly Spokanitizer.
The brands Hannah has partnered with at the refillery are equally environmentally conscientious with the same mission of helping the planet as her. These companies use a closed-loop system, meaning they reuse, share, or recycle materials to eliminate waste. So, when Hannah is done with one of her five-gallon containers at the refillery, she can ship it back to that company, and they will then sanitize it and reuse it.
Already members of the Spokane community are just as excited about the new refillery as Hannah, with many local businesses contributing to grab bags on her opening day to hand out to the first ten people through the door.
"The community has taken a shine to it, which is awesome," said Hannah.
Those looking to join her on her mission to save the planet and witness her refillery dream come to life in person can stop by anytime Wednesday through Friday from 12:30 to 5 p.m. and on Saturdays from 10 a.m. to 4 p.m. Bonus — you can even place orders online and pick them up in store. Keep up to date with everything happening at Spokane Refillery by following them on Facebook.