The year was 1920, and America was about to enter its driest period in history, all thanks to Prohibition. What would start as a failed social experiment would eventually lead to one of the pillars of American food culture, a.k.a Happy Hour. With new rules in place to prevent the consumption of alcohol, like forbidden teenagers, people across the nation became more inventive when it came to getting around the new law. This ultimately led to them gathering in secret at speakeasies and an ever-growing number of tantalizing drink specialties to lure people out of their homes and into illegally wetting their whistles. As a result of this widespread rebellion, the law is long since gone, and now decades later, people in the Spokane community get to celebrate with some of the best happy hours in town. Whether you're looking for a great happy hour location after work, a night out with friends, or a romantic date night, there's something for everyone at Spokane happy hour hotspots with good times and good drinks flowing!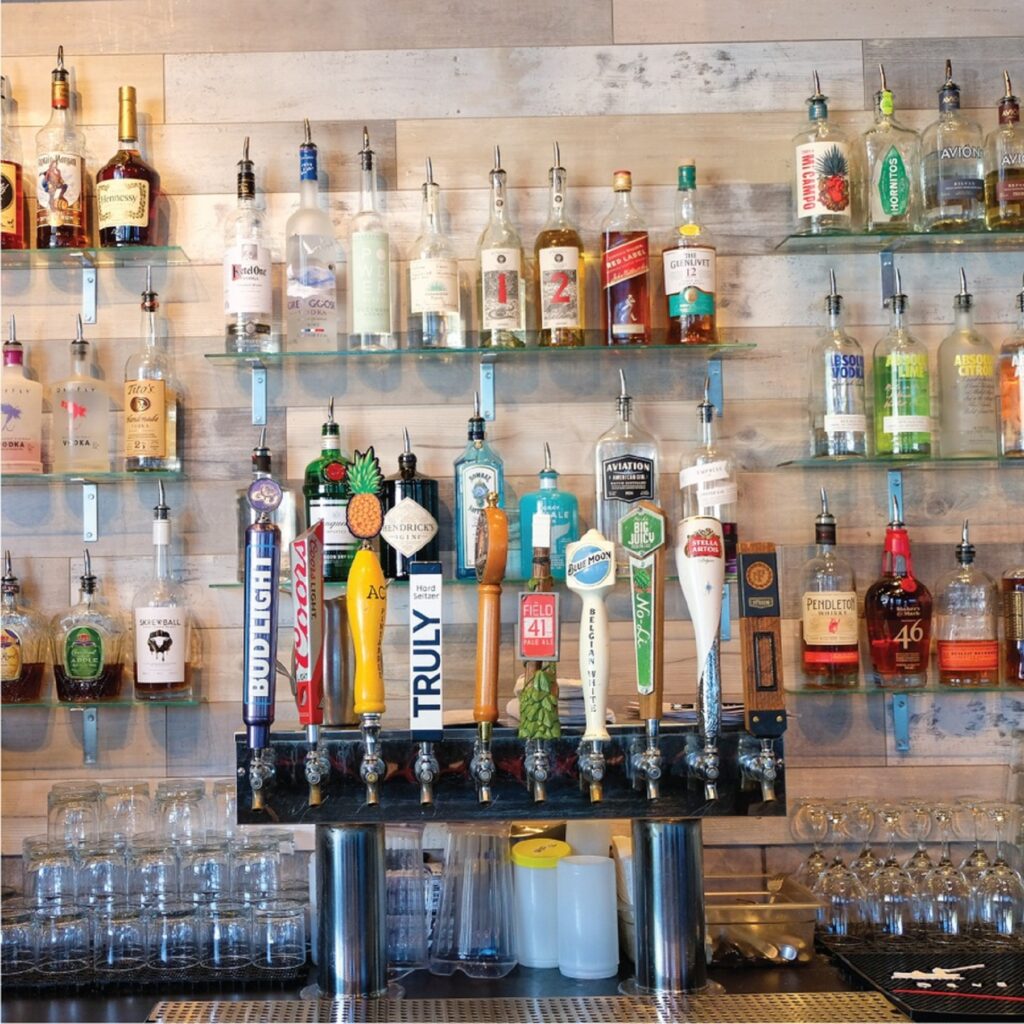 Cascadia Public House
6314 N. Ash Street
509.321.7051
The next time you're in the mood for margaritas during happy hour, head over to Cascadia Public House, where they have some of the best happy hour deals around on the yummy drink. They celebrate happy hour from 3 until 6 p.m. Monday through Saturday and all day Sunday. During this time, their margaritas are only $5 with plenty of other specials to boot, such as house liquor only costing $4 that can be paired with some tasty chips and salsa for only $3.
The Gilded Unicorn
110 South N Monroe Street
509.309.3698
For imaginative comfort food to go with your happy hour fun in a beautiful space that's an underground Spokane favorite, try The Gilded Unicorn in the heart of downtown near Railroad Alley. Besides the lovely historic atmosphere that makes you feel as if you've been transported back to the taverns in the days of yore with its historic brick-walled space, you'll enjoy some fantastic happy hour fun here. So much so, that happy hour is enjoyed twice every day! First from 3 until 5 p.m. and then again from 10 p.m. until close on Friday and Saturday, then Sunday through Thursday from 4 until 6 p.m. and again from 10 p.m. until closing.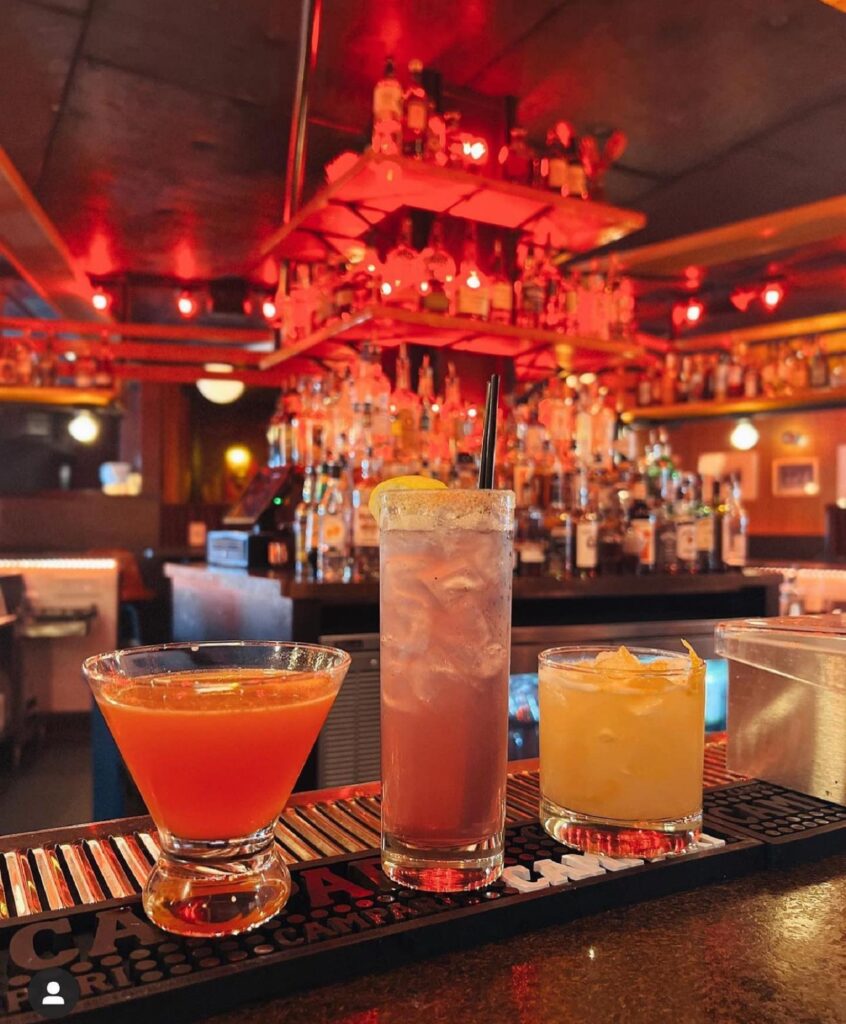 Lucky You Lounge
1801 W Sunset Blvd.
509.474.0511
You'll really feel lucky celebrating happy hour at Lucky You Lounge thanks to their amazing deals such as $7 starters, $5 wells and drafts, $6 wine, and enjoy $2 off cocktails! These deals are enjoyed every night of the week during their 3 to 5 p.m. happy hour at one of the hottest hangouts in town. Keep an eye on their events list for some hot happenings, as they frequently host comedy shows, concerts, and more.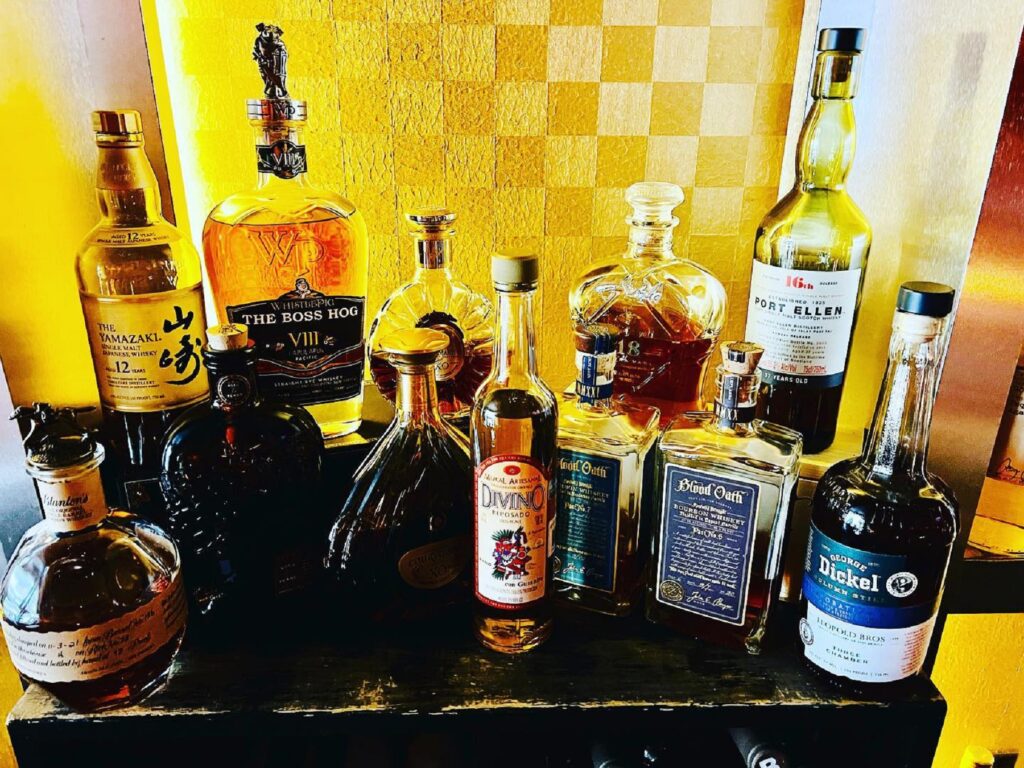 Bistango Martini Lounge
108 N Post Street
509.624.8464
Folks can enjoy some amazing happy hour deals at Spokane's first martini lounge, established in 2005 by Reema Elaimy Shaver. Since then, it has been a mission of Bistango Martini Lounge to offer guests the best lounge experience in town, providing them with fresh quality ingredients, premium liquor, fair pours, a great selection, upscale bar food, and top-notch service. Join them daily for their happy hour from 3 until 6 p.m., where you can get $9 martinis, $6 premium wells and house wines, and $4 beers.
Crave Eats. Drinks. Nightlife
401 W Riverside Avenue
509.321.7480
Crave Eats. Drinks. Nightlife literally has it all when it comes to having a good time, especially when it comes to their happy hours. Since 2012 they've welcomed visitors and locals alike with wide arms and service that makes everyone feel like family, and they're always up for a good time! Happy hour fun at this hub can be found all day on Sundays and from 4 to 6 p.m. the other days of the week. Stop by and enjoy tall boys and domestics for $2.50, wells for $4, El Jimador Shots for $4.50, house wines for $5, Jack Daniels Honey for $5, and enjoy $2 off on all starred appetizers!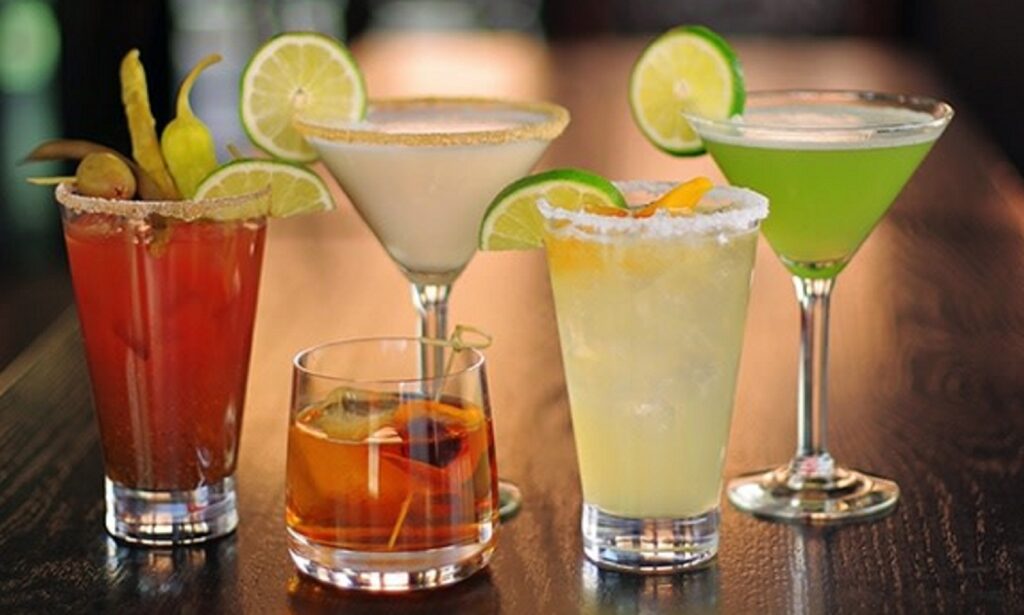 Sapphire Lounge
901 W 1st Avenue
509.747.1041
Swing over to the Sapphire Lounge, where their talented team of top-notch bartenders is ready and waiting to create some of the best drinks in town for you in their romantic, artistic atmosphere. Though they may be closed on Sunday and Monday, that doesn't mean that they don't make up for the party when they do open, hosting happy hours from 4 to 6 p.m. Tuesday thru Saturday. Double doses of happy hour can be found on Friday and Saturday nights as the fun starts up again from 10 p.m. until closing these days. Special deals here include $4 premium well cocktails, $4 draft beers, $5 house wines, $3 off all flatbread, and $2 off all appetizers.
Yes, there are plenty of wonderful happy hour hotspots in the Spokane community that keep our good times and tasty drinks flowing whenever we need them. Whether we're blowing off steam after a long day of work, celebrating a special occasion, or just having some good-ole fashioned fun catching up with friends, they're all right here in Spokane, ready and waiting to pour you a round because, after all, it's 5 o'clock somewhere!