Are you tired of the same old same old? Looking for something new and exciting to do that you've never done before? Do you want to get out of the usual routine and experience something new? Then lucky for you, Spokane has got you covered with these local, unique hot spots featuring unexpected adventures.
Rage Xscape
122 S. Division St., Spokane
It was October of 2020, and Kitten Rose and her three teens had decided to start the process of getting rage rooms opened in the Spokane area. At first, her idea was doubted, considered a "novelty store," and told by loan companies that it wouldn't bring in enough revenue. At the encouragement of her teenagers, she went forward with the plan by saving up enough to get a month's worth of inventory and secure a location. That brought into the existence of Spokane's very own Rage Xscape! At Rage Xscape, you can vent your anger and frustrations at your life's problems in a safe, fun environment where you get to go into a room and "rage" at all the breakables at your disposal. It's the perfect stress reliever!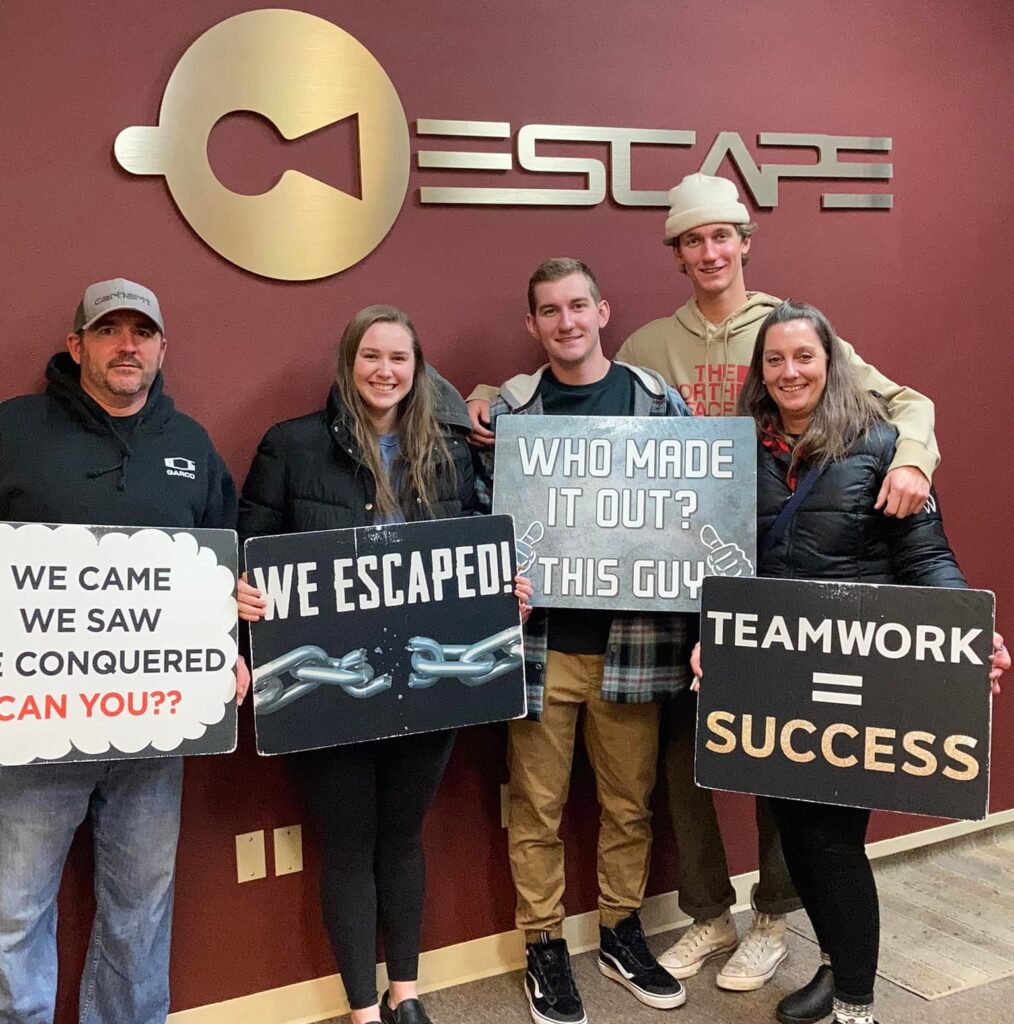 Escape
7456 N Division St., Spokane
If you're looking for an experience that's exhilarating, intense, hectic, and at times a little titillating, look no further than Spokane's very own Escape! Escape is an experience just like it sounds — an escape room that is a real-life puzzle adventure in which a group of people get locked in a themed room for one hour and must use different elements in the room to unlock clues, solve puzzles, and eventually escape. This is the perfect hot spot for those that always wanted to experience what it's like to race against the clock to beat impossible odds, just like in the movies.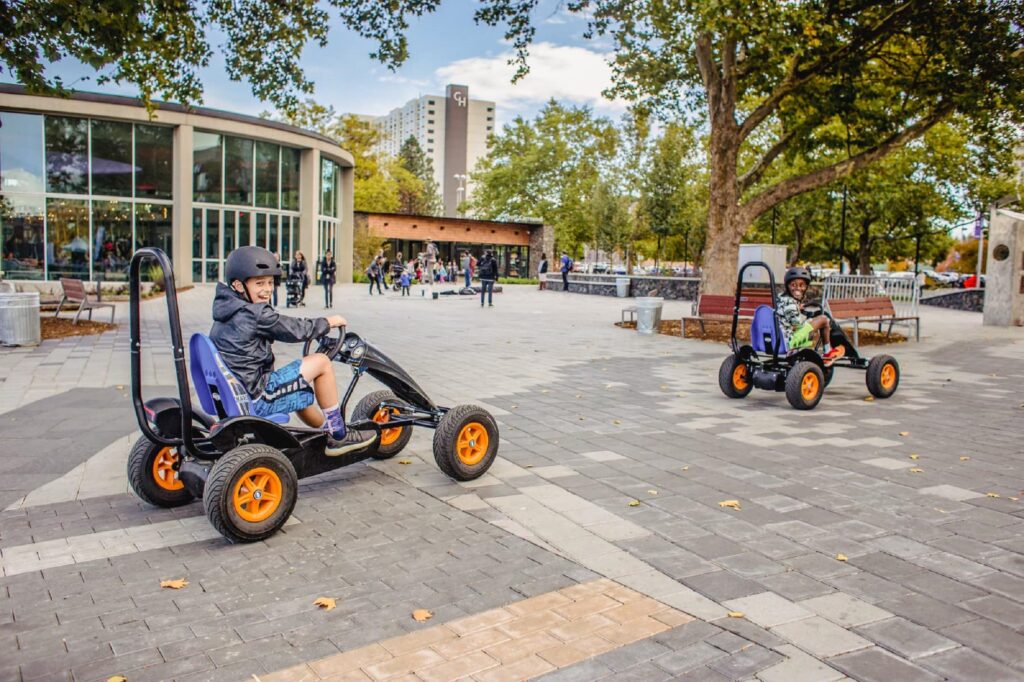 Riverfront Pedal Karts
You can now spend hours discovering the newly revitalized Riverfront Park while riding around in style on their brand new Pedal Karts. The Riverfront Pedal Karts have adjustable seats and large frames suitable for children aged five or older and adults. They're currently available for check-out at the Numerica Skate Ribbon and SkyRide building and are sure to provide a smooth, comfortable ride while you roll around town.
Boo Radley's
232 N. Howard St., Spokane
Stepping into Boo Radley's in Spokane is like stepping into a world full of magic and wonder. Named after the famous character in "To Kill a Mockingbird" who just happened to be a collector of the strange and unusual, this novelty shop gives you a chance to collect the odd and bizarre as well in a one-of-a-kind atmosphere! From old-school t-shirts to vintage lunch boxes and everything in between, Boo Radley's has it all in a wild toy experience for kids and adults.
Twirl It Fitness, LLC
1606 E Holyoke Ave., Spokane
Try spicing up your usual workout routine by signing up for a class at Twil Lit Fitness, LLC. This dance studio specializes in pole dance fitness and utilizes 13 poles in the studio so that everyone can have their own during a class session. They strive to emphasize the fun in fitness through the art of the pole, guided by studious and empathetic instructors in an atmosphere of love and acceptance. Build your confidence and work on your core in this unique workout experience that can only be found at their dance studio!
Petunia & Loomis
421 W Riverside Ave., Spokane
Nestled on Riverside Avenue in downtown Spokane is a brand new shop that's the perfect spot if you're looking for the truly wacky. Petunia & Loomis opened their doors just a few months ago and welcomed wanderers in our Spokane community. Filled with spookily unique knickknacks, Petunia & Loomis happens to be the first oddities shop of its kind in the area specializing in the macabre and the bizarre. Everything from taxidermy animals, skulls, Ouija boards, haunted antiques, and more are all on display at the shop, just waiting for that curious someone to take them home.
Flying Squirrel Trampoline Park
15312 E Sprague Ave., Spokane Valley
Fun for the whole family where the rules of gravity no longer apply can be found at Flying Squirrel Trampoline Park in Spokane Valley. It's a spring-loaded, urban playground perfect for both the seasoned adrenaline junkie and the family with toddlers who just want to let them burn off some energy. At Flying Squirrel Trampoline Park, you can form your own teams and play extreme dodgeball, slam dunk like a pro, practice your best aerial acrobatics, and so much more!
Heber Hatchets Axe Throwing
2015 N. Division St., #B, Spokane
Offering the Spokane community an adventurous and thrilling experience they guarantee will change your idea of what a fun night out on the town can really be about is Spokane's very own Heber Hatchets Axe Throwing. The sport of axe throwing can be an exciting and enjoyable new skill to learn for newcomers that allows them to de-stress and deal with anxiety in a safe environment, as well as give them the opportunity to work on their hand-eye coordination as an added bonus. Once your blade makes contact with the wooden target for the first time, they promise you'll be addicted.
With all these crazy, unique experiences awaiting us beyond our own front door, well, then what are you waiting for? Get out of that boring routine and try something unexpected in our Spokane community!