Along the river and in a beautiful city full of art, culture, nature and historic building structures, Spokane offers a wide array of fabulous dining experiences. Dine at Spokane's best rooftop bars, patio spaces and restaurants with a view that celebrates life outdoors in the Pacific Northwest. Feast your eyes and your bellies by visiting one of the following Spokane restaurants with a view.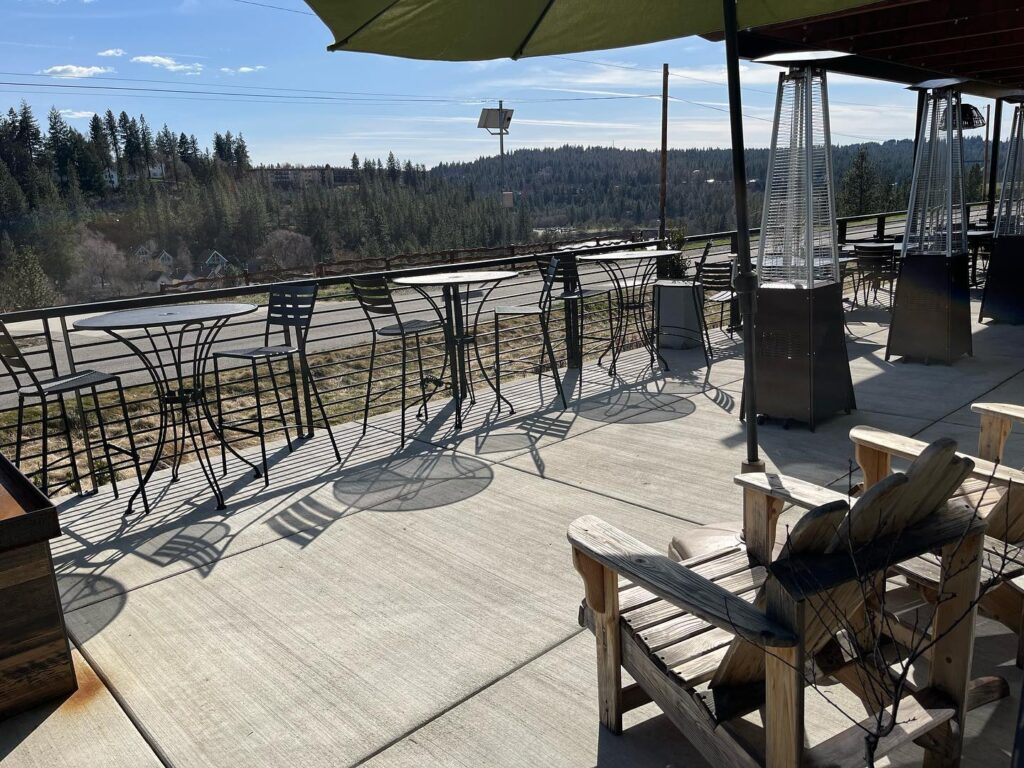 The Park Lodge
411 N Nettleton St., Spokane
The Park Lodge offers locally inspired comfort foods while seated looking over the beautiful Spokane River. The restaurant in Kendall Yards is surrounded by natural beauty that's sure to take your breath away. Sightlines alone will offer you an incredibly unique and enjoyable dining experience.
Driven by the flavorful design of Chef Philip, their menu boasts dishes that are harmonious with the seasons they fall into. Only the freshest ingredients are selected, and flavor profiles are formed to emphasize Spokane's food culture and the abundance of the Pacific Northwest. Their food philosophy carefully considers recipes that highlight fresh and local ingredients. Park Lodge shows that love and respect are held for high-quality foods, fine dishes, and dining settings.
Clinkerdagger
621 W Mallon Ave., Spokane
Clinkerdagger has been a popular landmark overlooking the Spokane skyline and river for the preceding 45 years. It's a perfect rooftop and interior spot for any romantic occasion, memorable celebration, distinctive business meeting, or lunch outing with your lovely little family. Not only is the restaurant a noteworthy spot for dining with a view in Spokane, but it's also a history buff's dream. Located in the Old Flour Mill of historic downtown Spokane, the building used to harness the raging power of the Spokane River running beside to grind flour.
A classic American grill with a mouthwatering menu, Clinkerdagger serves quality steaks, prime rib, and innovative seafood dishes. Are you looking for an extraordinary dining experience in Spokane with unrivaled views, city and wildlife scenery? Reserve a table at Clinkerdagger. The views of Spokane's historic city and the river will stay with you long after you've devoured your meal.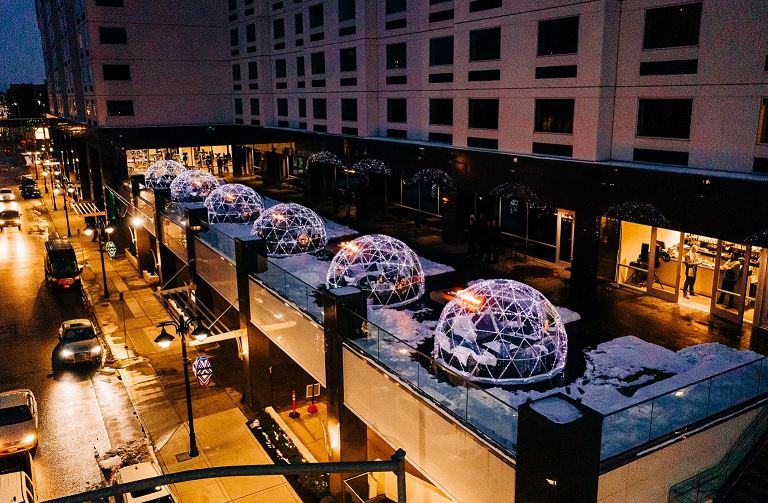 Davenport Grand Terrace Bar
333 W Spokane Falls Blvd., B, Spokane
The Grand Terrace Bar is an outdoor, open-air oasis perched atop Davenport Grand Hotel. Here, you can enjoy cocktails, appetizers and views of Riverfront Park to make for an absolutely magical evening under the stars with friends, family or a budding romance.
Reserve an outdoor igloo for charcuterie, beer, wine, and signature drinks served by your own private butler. Igloos have a small heater, but it's recommended to bundle up in order to stay toasty during this fun experience. From inside your igloo dwelling, you can take in the lovely views of Spokane's skyline. All ages are welcome, dietary restrictions are provided for, and reservations are required.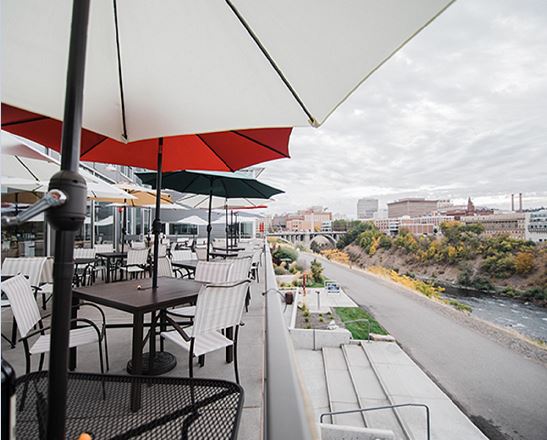 Maryhill Winery
1303 W. Summit Parkway, Ste 100, Spokane
Maryhill Winery offers waterfront views from one of Spokane's trendiest neighborhoods. Kendall Yards is an incredible urban area with picturesque views. With a growing demand for wine in the area, Maryhill Winery opened its first Spokane tasting room in 2017. Owners of Maryhill Winery both originate from Spokane.
The winery has a great patio with a view of both the Spokane River and lovely Spokane City. It's merely a five-minute stroll from downtown Spokane along the scenic Centennial Trail. At Maryhill Winery, you can sip in style while taking in the wild attractiveness of Spokane's River Gorge with wild osprey soaring above. Their tasting room is family-friendly and features a food menu as well.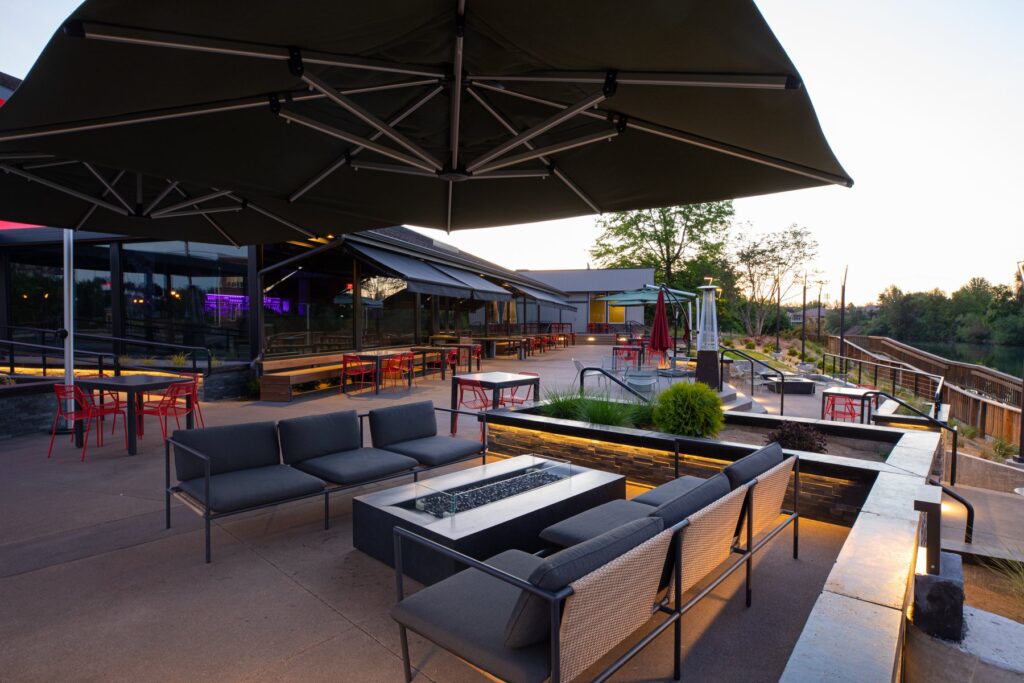 Osprey Restaurant
700 N Division St., Spokane
Speaking of ospreys flying overhead, dine by the Spokane River at Osprey Restaurant & Bar. They have a heated patio and indoor seating options that are always open, featuring American cuisine, hand-crafted cocktails, and gluten-free and vegetarian meal options.
Pair their traditional and bold flavors with their selection of regional beers and wines while taking in the view of the pristine Spokane River, and you've got a spectacular dining experience made easy! Stop in for wine-pairing dinners, nights full of live music, and many more upcoming events. They offer free parking and are near Gonzaga University — sure to be an excellent place to dine while studying.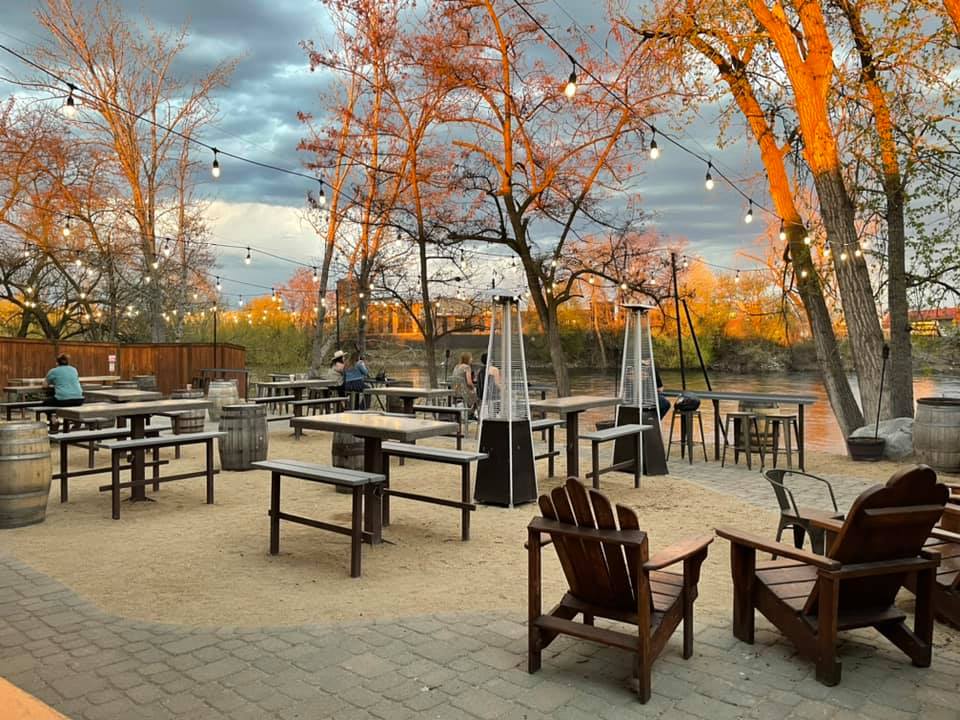 No-Li Brewhouse
1003 E. Trent Ave., #170, Spokane
"In our neck of the woods, beer is serious business," said No-Li. As a company, they're committed to where they're from — Spokane. Family-owned, they work to make artisanal beer, following a hands-on tradition while doing justice to the natural resources surrounding them. They want their business to elevate the Spokane community, inspire makers, lift entrepreneurs, and support risk-takers.
Bringing their community together has always been as important as making award-winning beer. Seven days per week, they invite you to join them at their friendly pub that sits right on the Spokane River. Soak up the sun, enjoy a fresh beverage, and dine on top-quality, homemade gastropub fare. Head to No-Li to gather in conversation and celebration with other Spokanites.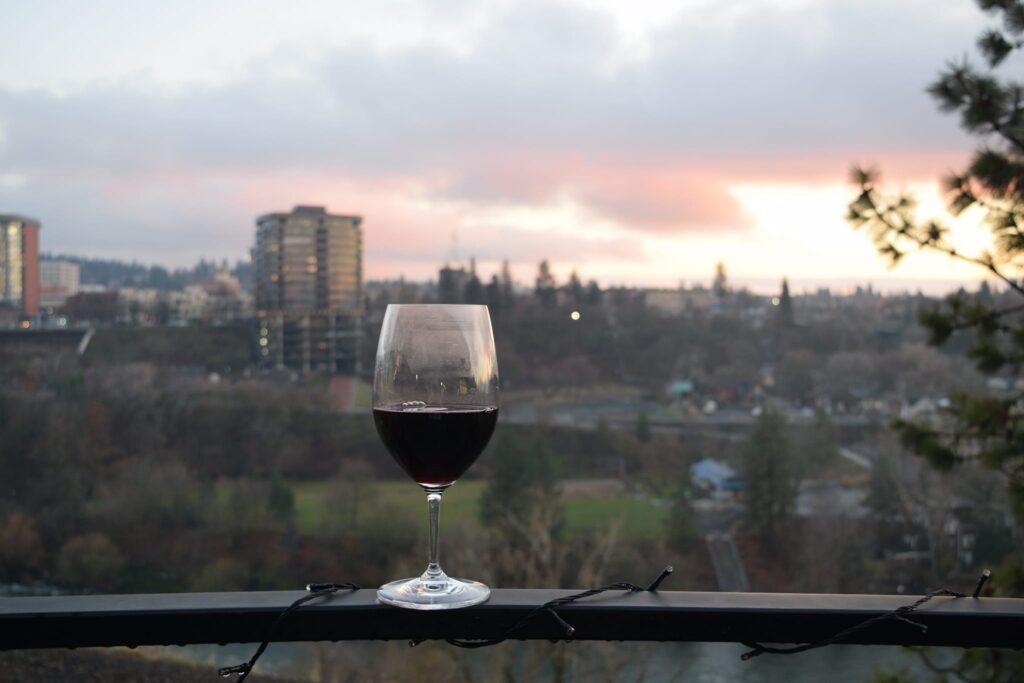 Nectar Wine and Beer
1331 W Summit Parkway, Spokane
Nectar Wine & Beer in the Kendall Yards neighborhood is a specialty shop featuring curated craft beer and wine. As a guest, you can sip on 16 rotating and sought-after craft beers always on tap, and over 40 different wines can be sampled by the glass. All this and a gorgeous view of the Spokane cityscape will leave you breathless.
They're not like any old bar, just trying to get you buzzed! Nectar Wine and Beer prides itself on carefully curating a craft wine and beer experience that fits each customer's unique needs. Their team is constantly sourcing new beverages, traveling the entirety of the Northwest to seek and bring back the best beer and wine you've ever tried.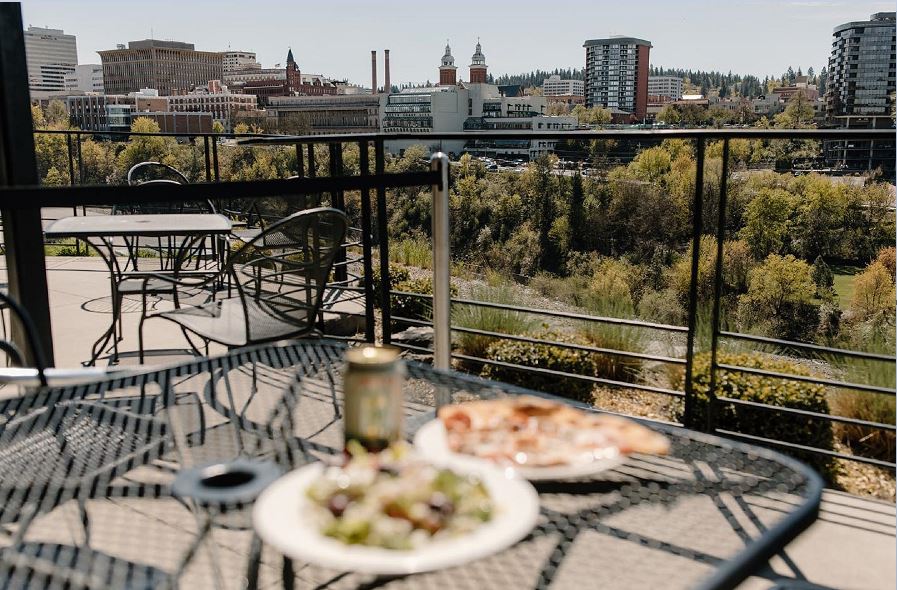 Versalia Pizza

1333 W Summit Pkwy., Spokane
Versalia Pizza, the Inland Northwest's famous farmers market wood-fired pizza, started back in 2009. In 2014, they scaled the business, opening a full-service eatery offering wood-fired pizzas, side salads, sweet treats, and a selection of beer and wine near downtown Spokane in Kendall Yards. They've opened a second location in Liberty Lake this year.
They pride themselves on using only the freshest, high quality, and natural ingredients, buying directly from small and local farms whenever it's possible. Quality, care, and the gorgeous view of Spokane from their outdoor patio are sure to create a pizza experience that will make you bring your fingers together, motioning, "Mamma-Mia!"
Spokane is full of art, culture, natural beauty and historic downtown with some of the best cuisine in Washington. In Spokane, you'll find unique rooftop bars, places to dine while looking out over the Spokane River, and comfortable patio spaces where you can enjoy being part of nature while nourishing your body with delicious foods and a much-needed after-work drink. Support Spokane's local restaurants and make sure to visit all the rooftops, restaurants and bars offered.