Spending time outside, soaking up the sunshine, and getting physically active are all very important to your body and mind's overall health and wellness. There are so many wonderful, exciting, and gorgeous natural places around the city of Spokane and its outskirts. Where do we even start? For all you outdoor enthusiasts out there — let's go with hiking trails, biking, kayaking, rock-climbing, hot springs, camp spots, and ski resorts around Spokane.
Hiking Trails Around Spokane
Spokane and its surrounding area boast many breathtaking hiking trails. The following are some of my favorite trails, hikes, and nature walks around Spokane.
Liberty Lake Loop, located in Liberty Lake Regional Park, is a trail that begins and ends on the beautiful shore of Liberty Lake. This 8-mile hiking loop winds back and forth through diverse forested environments and waterfalls.
Iller Creek Conservation is a woodland retreat that's tucked away from the busy city life of Spokane. Here, you'll find the Rocks of Sharon and two trailhead entrances that will give access to nice stretches of trail hiking.
Bowl and Pitcher hike within Riverside State Park offers picturesque postcard views of the Spokane River. The trail is easy to get to from the main parking lot and will take you over the river and through the woods (but not to Grandmother's house).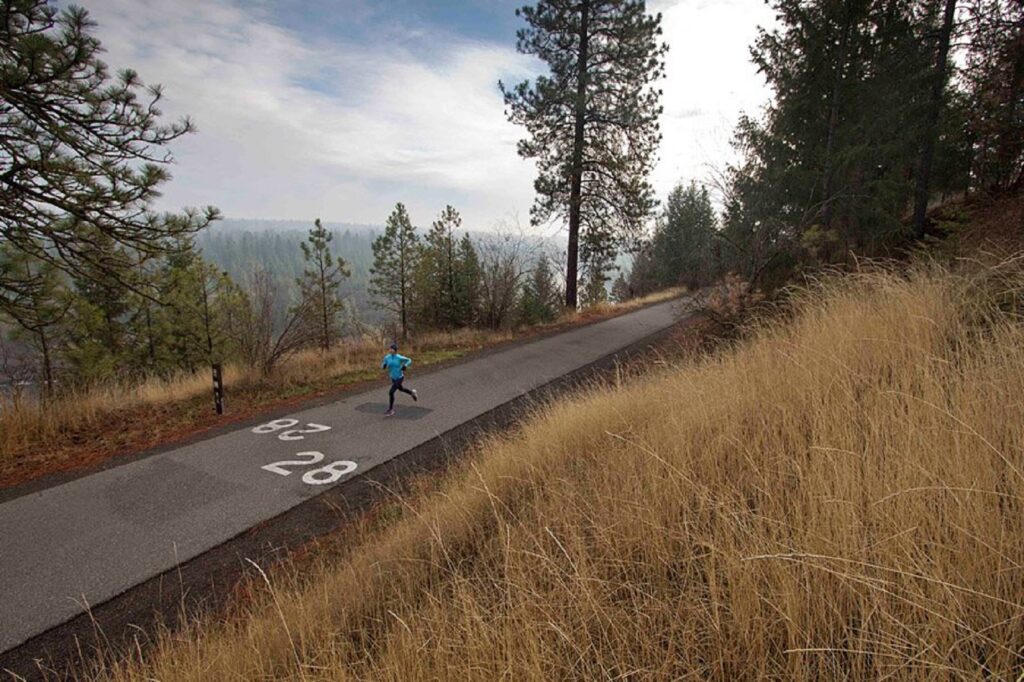 Walk, Run, or Bike Along Spokane's Centennial Trail
The Centennial Trail is a 40-mile stretch of paved trail extending from the Nine-Mile Recreation Area in Spokane to Coeur d'Alene, Idaho. With diverse scenery along the path, you'll pass through the desert, pine forests, canyons, basalt columns, Spokane's urban center, and regional cultural-heritage sites. This trail is accessible via several offramps along Highway 90.
Make your journey down the Centennial Trail an educational one by stopping at one of over 40 historical sites along the way. Whether you're an avid runner, hiker, biker, skater, horseback rider, or rollerblader, you're welcome to explore areas along the Spokane River's trail.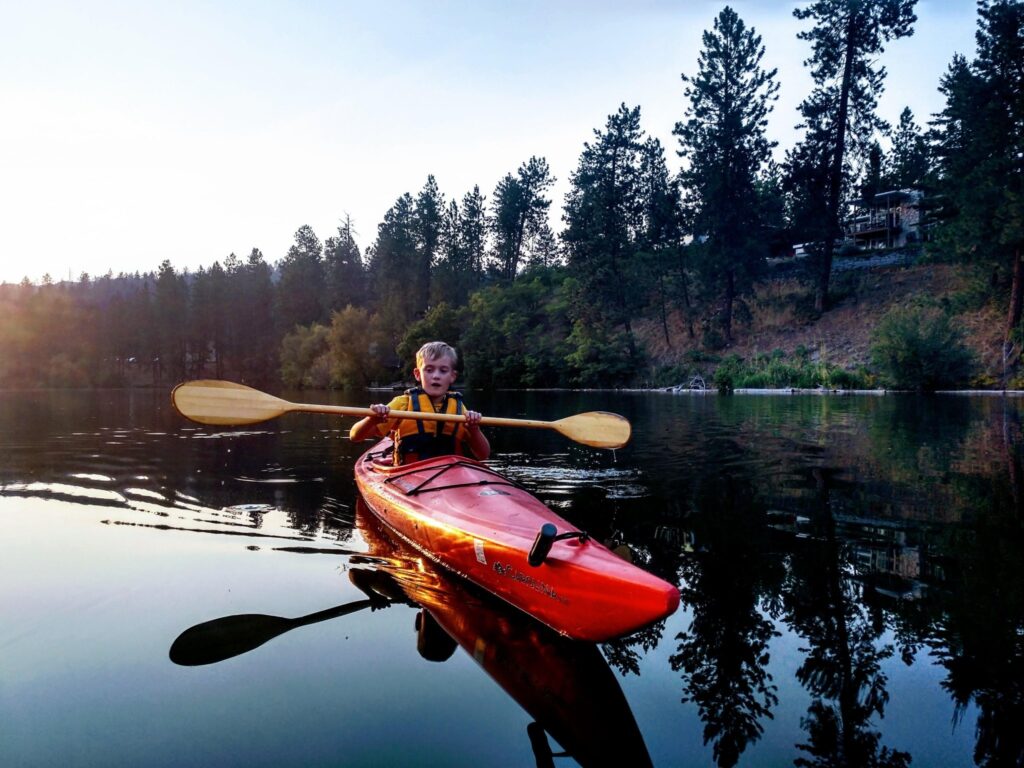 Kayak or Canoe the Little Spokane River
Kayaking the Little Spokane River is an experience that will seriously change your life. Paddle up or down the beautifully serene Little Spokane River in your own kayak or a rental from the City of Spokane Parks and Recreation Department. They'll meet you, and your car at the Nine Mile take-out and transport you to the put-in at St. George's. The three-hour paddle is sure to be exhilarating yet relaxing.
Rock Climbing Around Spokane
Rock climbing challenges you to whatever extent you're comfortable. It's perfectly natural to be afraid of heights, but facing fear is how you conquer it. Whether you're new to climbing or an experienced climber, there are many places for beginners, intermediates and advanced climbers to get out around Spokane. Climbing in Spokane is sure to be your next love.
If you're a beginner, we recommend first attending some classes at Wild Walls Climbing Gym or participating in Spokane Mountaineers' Rock School. When you're comfortable moving outside, bring your climbing buddies to Minnehaha and Q'emlin State Park in Post Falls to find intermediate-level climbing. Save Big Rock and Deep Creek for when you're advanced and more experienced. Once you summit one of Spokane's climbs, you will be back for more. In typical belay-terminology, "CLIMB ON!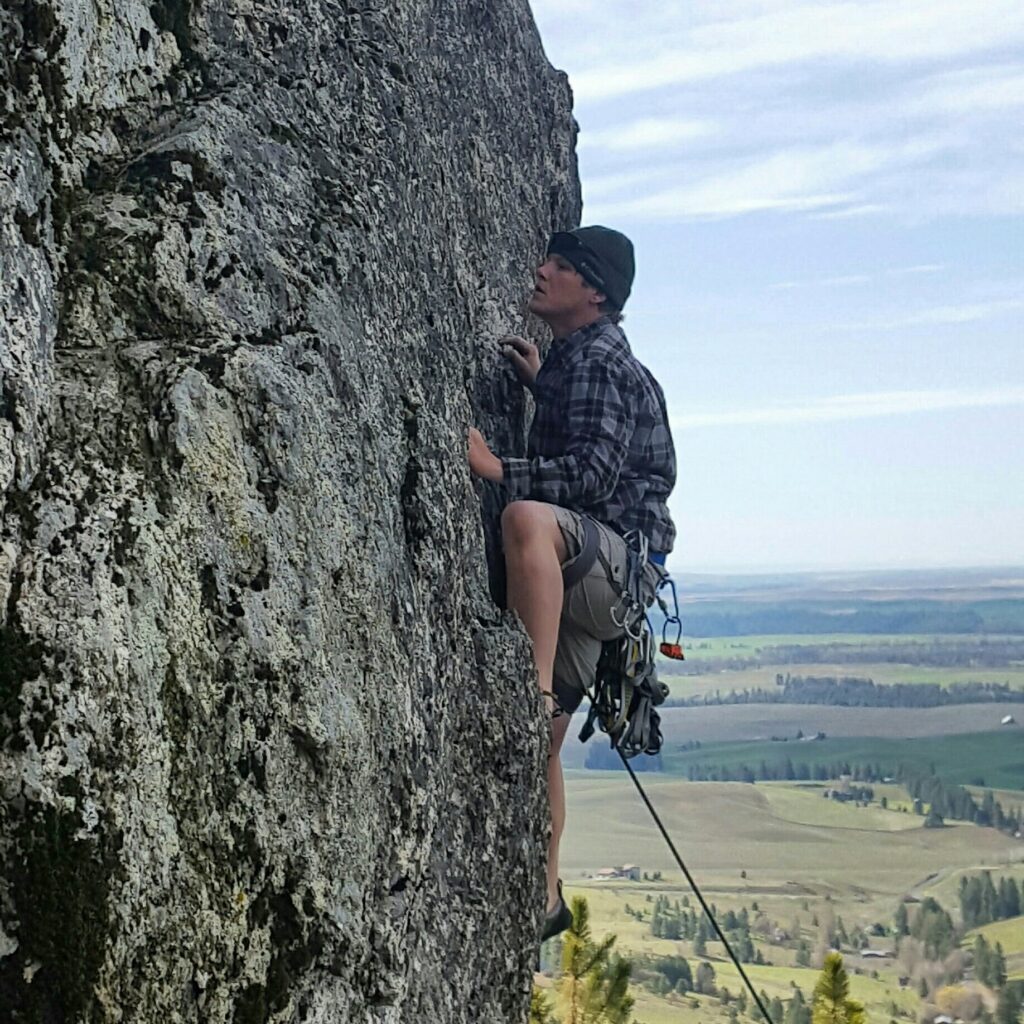 Hunt for Hot Springs Around Spokane
Whether it's a frosty winter day, or a hot summer night, no matter the time of year, Spokanites search out the best hot springs for a warming adventure. Soaking and steaming yourself in a hot and natural mineral pool is the perfect way to soothe your body's aches, pains and stresses.
You can enjoy fresh outdoor air while basking atop mountain ridges while soaking in warm pools. Many hot springs around Spokane are situated in the mountainous countryside, allowing for viewing and studying plenty of flora and fauna species.
Many hot springs have on-site lodging, hotel rooms, cabins, and RV sites. You can also enjoy fine dining, sipping in taverns, and the natural and local history at many hot springs. The following hot springs are an excellent place for a weekend getaway from Spokane.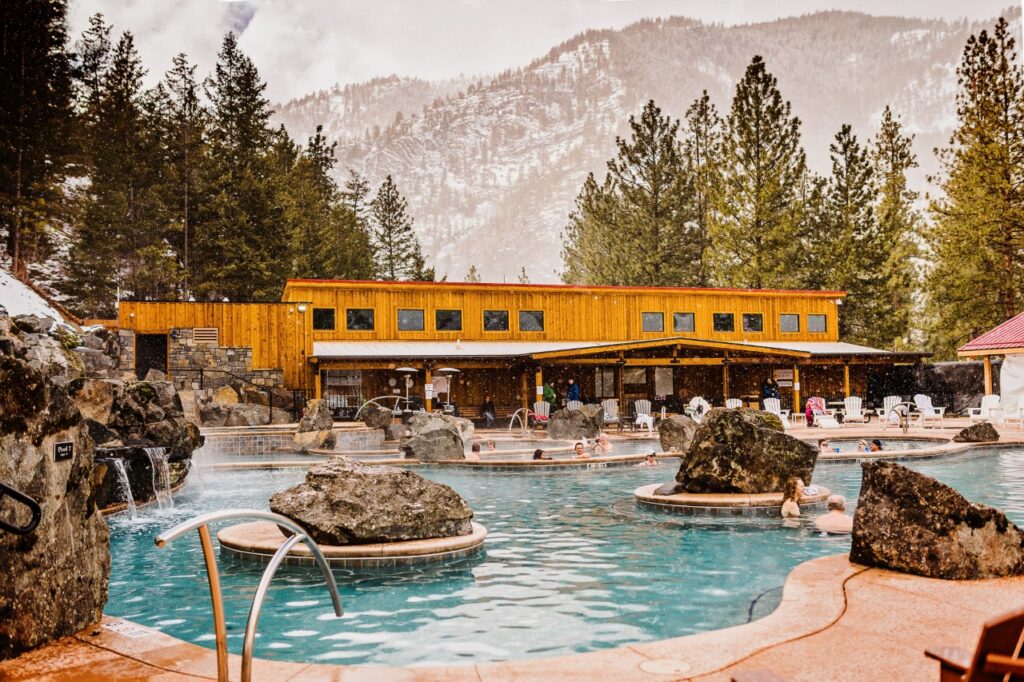 Camp Spots Around Spokane
Spokane is home to some of the best camping in the Northwest. The rivers, lakes, marshes, deserts, canyons and forests around Spokane make it easy to find a camping spot to enjoy nature, get out of your element, cook some s'mores and dogs, and share stories around a camp-fire. You can live the "big city life" in Spokane but still escape to the wilderness within a matter of minutes.
Camping around Spokane is simple, and there's undoubtedly no shortage of nearby campgrounds. Most camp spots include hiking, fishing, forestry, off-road-vehicle activities, wildlife, lake sports, wilderness, park toilets, drinking water, and other amenities. When the weather warms up, dip your toes in the water, witness the wonders of nature, sleep under the stars, and make memories with the whole family by camping around Spokane.
Are you looking for some great camp spot options around Spokane? See some local favorites below.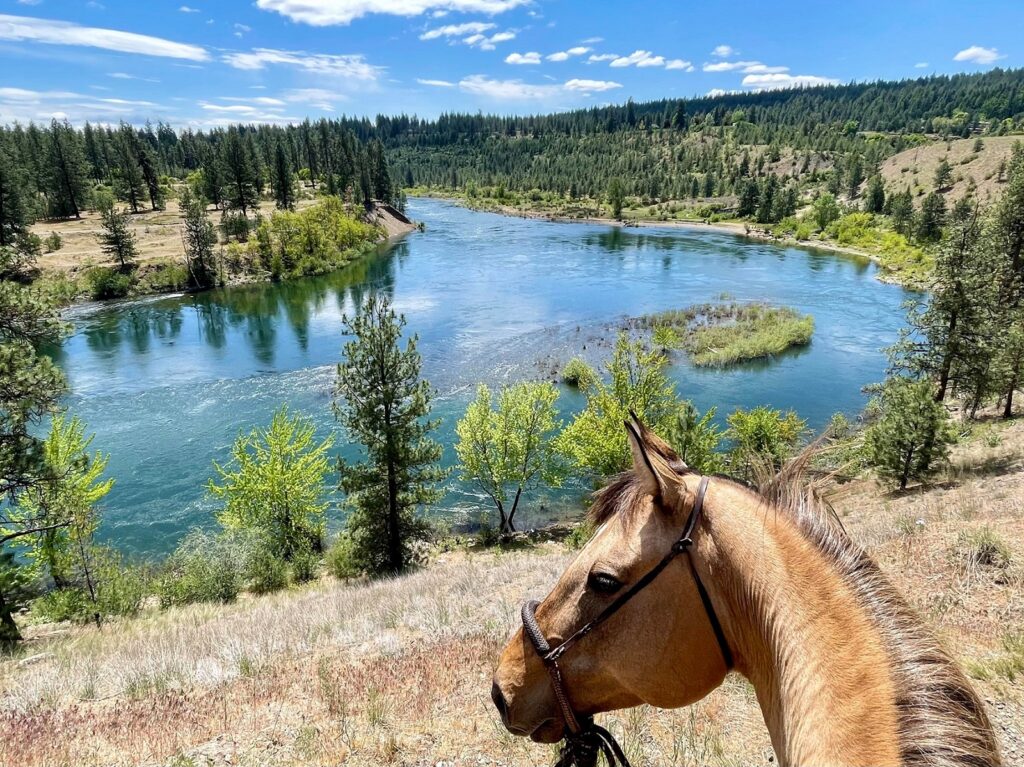 Ski Resorts Around the Spokane
In the winter, it sometimes feels hard to get outside because of the cold that seems to chill you to the bone. However, spending your day on the slopes of one of the ski hills around Spokane is always a great way to spend your day. We're here to suggest activities that will keep you smiling through all the seasons, including the dead of winter. Check out our top winter resort suggestions near Spokane below.
Spending the day or a weekend at one of the fabulous nearby ski areas around Spokane will be an unforgettable experience for you, your friends, and your family. By visiting a winter park, you can breathe the fresh air, explore snow-dusted tree sculptures, better your technique, test your skills, and get your heart rate up during the winter. Bundle up and head to a local family-friendly mountain around Spokane. Besides Spokane's resident mountain — Mt. Spokane Ski & Snowboard Park — check out 49 Degrees North Mountain Resort, Schweitzer Mountain Resort, and Lookout Pass.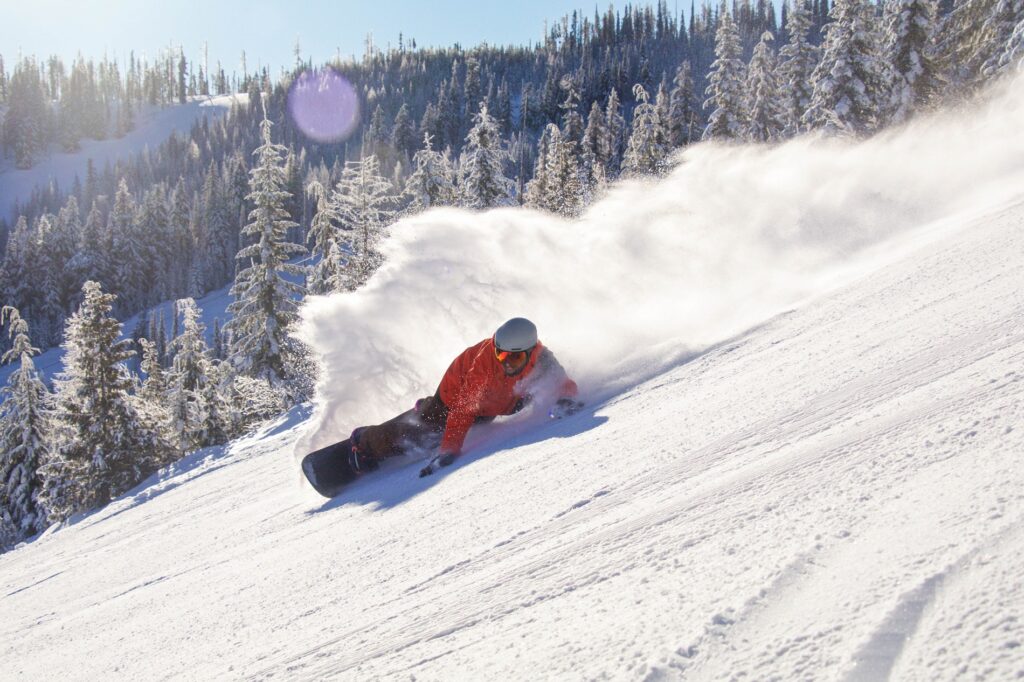 Spokane is home to some of the best nature, parks, forests and mountains in the Pacific Northwest. It's no wonder outdoor enthusiasts flock to the area, where you can find the perfect balance of city life and wildlife. Get outside, exercise, breathe deeply and take in the sun's rays by participating in Spokane's many outdoor activities. Try hiking, biking, kayaking, climbing, swimming, camping, fishing and skiing around Spokane today!