In a city like Spokane, brunch and breakfast play a crucial role in many people's lives. Because the city has such a fun and diverse restaurant scene, it's easy to find a place that matches your tastes and preferences. And Spokane knows such an important meal should not simply be reserved for leisurely weekend meals. Satisfy your cravings with breakfast and brunch in Spokane served all week long.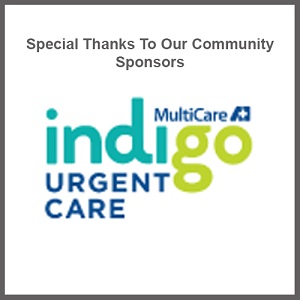 Bruncheonette
1011 W Broadway Avenue
The name says it all! The menu at Bruncheonette is prepared with fresh, wholesome, as scratch-made as possible ingredients for everyone to enjoy. Open daily from 7 a.m. to 2 p.m., Bruncheonette offers mouth-watering flavors you won't find anywhere else in the Inland Northwest with a relaxed and welcoming atmosphere.
Popular on the menu are Smoked Brisket Hash, Chicken Fried Steak, and a Brunch Burger topped with egg. For something sweet, try the Brioche Style Bacon Sticky Bun topped with a brown sugar sticky glaze and vanilla cream cheese — if the fresh-baked goodness hasn't sold out already.
For a later in the day meal, try one of Bruncheonette's handhelds like the Monte Cristo Sandwich with oven-roasted turkey, smoked ham, Swiss cheese, dijon aioli, strawberry jam on grilled egg-battered brioche with one of the following sides: country potato medley, house salad, fries, tots, or Greek yogurt topped with honey.
"We had a wonderful time here and enjoyed our food and drinks! My date enjoyed the chorizo biscuits and gravy, and we both had really delicious coffee cocktails," says Carmen Michener.
Yards Bruncheon
1248 W. Summit Parkway
At Yards Bruncheon, enjoy diner comfort food from all over, including the award-winning Yards Benedict and the quintessentially Spokane Wild Huckleberry Pancakes with huckleberry syrup. Sweet and savory, you'll find all the classic brunch menu items prepared thoughtfully with seasonally fresh ingredients from local farms and producers.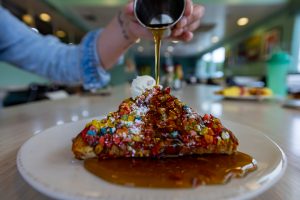 Open 8 a.m. until 4 p.m. daily, "brunching" is available all week and all day long at Yards Bruncheon. Recommendations include the Poutine coupled with a mimosa flight with different fruit flavors.
For a deal that can't be beaten, bring the family and order a Family Meal Deal Classic breakfast with four of each: applewood bacon, country sausage, eggs, freshly baked biscuits with jam and potatoes, or Chorizo N' Eggs Taco for four with eight grilled flour tortillas topped with scrambled eggs, chorizo sausage, cotija, red onion, peppers, salsa Roja, sour cream and pickled chilies for $24.99.
Frank's Diner
10929 N. Newport Highway
1516 W. 2nd Avenue
With two locations, this popular award-winning diner believes life is a train, literally! Established in 1906, Frank's Diner has two locations in Spokane serving up breakfast favorites from 6 a.m. to 9 p.m. every day.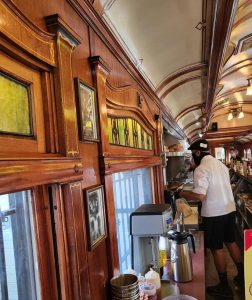 All the from-scratch meals are made with local, sustainable products served by a friendly and welcoming staff. Locals love Frank's, and they proudly serve travelers in the beautiful turn of the century presidential railcars.
Find a menu with all the mouth-watering breakfast foods you can think of with a few extra-special items like fried green tomatoes, crispy deviled eggs and Great Nana's Meatloaf Benedict. Or for something more typical, try the Conductor's Derailer with a Belgian waffle or French toast and bacon or sausage, hashbrown or fresh fruit and two eggs.
"It's a great spot to eat and very popular with tourists and locals," says Terrie Noble. "The staff is very friendly and located right downtown off of I-90. There isn't a bad item on the menu."
More Brunch Hot Spots in Spokane
Dolly's Café — From 6 a.m. to 2 p.m. every day, find classic breakfast favorites served with a smile at this cozy café.
The Kalico Kitchen — Open from 6 a.m. to 2 p.m. Monday to Saturday and from 7 a.m. to 2 p.m. on Sunday, this family-owned restaurant offers a massive menu with all the brunch staples, plus fresh-squeezed orange juice.
The Satellite Diner and Lounge —  Until midnight, seven days a week, get classic diner favorites like the Hot Mess with chopped bacon, sautéed mushrooms and onions on a bed of hash browns covered with hollandaise sauce and topped off with two perfectly seasoned eggs. The hardworking and fun staff "serves up satisfying meals at affordable prices."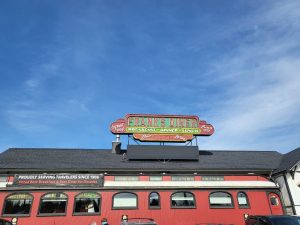 Linger over a plate of fruit waffles, have a hearty starter of an omelet with all the fixings or dive into a delicious plate of a classic breakfast. Spokane's got you covered for the first meal of the day with these fantastic brunch stops.
What's your favorite brunch or breakfast restaurant in Spokane? Send us an email at submit@spokanetalk.com and let us know!