Our amazing city is known for being near nature, and for annual events like Bloomsday and Hoopfest. In 2021 we are known for Gonzaga's amazing basketball programs during March Madness. Spokane is also known as the birthplace of Father's Day in June. And while June is African American Music Appreciation Month, it's clear the lesser-known history and future of Spokane's African American musicians need to be remembered, shared and recognized.
The terms Black and African American are used somewhat interchangeably here — as there is some confusion over the term "Black Music" historically and culturally to mean hip-hop or rap. To be clear, Black music or African American music refers to music performed, written, composed, produced, and created by musicians of African descent.
Spokane's African American Music History
An interesting element in Spokane's history was the Harlem Club. Initially called "The Pirates Den," the restaurant was trendy from 1929 until it burned down in 1951 from faulty wiring. Up to 350 diners enjoyed great food, dancing, and jazz every night. However, Blacks were only able to enjoy the club one night a week. When traveling through Spokane, artists including Sammy Davis Jr. and Nat King Cole would stop for a bite to eat and enjoy the jazz performances. There continue to be amazing black jazz artists in Spokane today.
U.S. History of Black America Music Appreciation Month
Meanwhile, Black musicians nationwide provided levels of creativity and innovation in nearly all genres of music, particularly in sacred, folk, military music, jazz, blues, rhythm & blues, rock 'n' roll, hip-hop, and rap. A comprehensive list of Black artists would be pages long. It goes without saying the likes of Aretha Franklin, Nat King Cole, Louis Armstrong, and Ella Fitzgerald paved the way for many artists over the years.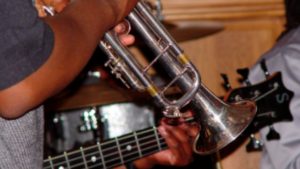 In the 1970s, Kenny Gamble, a soul producer, was inspired to spearhead Black Music Month by the efforts of the Country Music Association's development of Country Music Month in October. After forming the Black Music Association, Gamble rallied with artists, including Stevie Wonder and Berry Gordy (Motown Records founder). Then, on June 7, 1979, the first Black Music Month celebration was decreed by Jimmy Carter. Since then, presidents have regularly declared June as Black Music Appreciation Month, and President Obama renamed June as African American Music Appreciation Month in 2009. Just recently, on June 1, 2021, President Biden proclaimed June Black Music Appreciation Month.
Fame Born in the Pacific Northwest
In the past century, there have been various Black music artists of local and regional fame. While most musicians move on from Spokane and Washington, one who returned to Shoreline was Ernistine Anderson. Anderson recorded over 30 albums in jazz and blues during her career, which started in Seattle with Quincy Jones and Ray Charles. Others of great fame, such as Jimmi Hendrix and Kenny "Blues Boss" Wayne, also started in Washington back in the day. More recently, Tifanny Wilson, who started in the Seattle-based gospel group SOUL, now has two full-length albums and many collaborative works.
The Future of Spokane's African American Musicians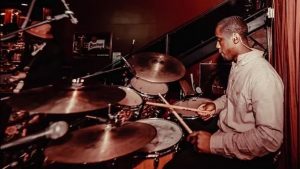 The future of many Black musicians in Spokane today is bright and shows promise in several areas. Of note, Quindrey Davis is an impressive percussionist and electronic composer. Performing since the age of five, Quindrey's career includes concerts at local church groups, jazz festivals, drum-offs, and performing with numerous artists. He also studied Percussion Performance at Eastern Washington University and teaches others with drum lessons.
In the hip-hop and rap genre, there is a large underground following in Spokane. A recent article on Respect My Region shared artists to watch, including Black hip-hop artists DatBoyRob,  Bdpeezy and Dolla Sy, and King Dre. Many single releases are available by these artists on YouTube. Besides hip-hop, there are also artists like Brotha Nature who mix and match genres to compose their art. Brotha Nature is a beatboxer who mixes many types of music including hip-hop, electronic and jazz.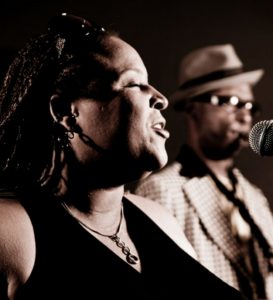 African American musicians have impacted the fabric of our nation. Breakthroughs in music continue to occur for Black artists through new innovations in genre-bending art. Artists like Lil Naz X and musicians changing genres like Snoop Dog will surely continue.
As our city moves into the future, with hopes and a drive to be inclusive and supportive of our entire community, be sure to recognize our talented Black musicians. Support can be as simple as sharing this article, visiting an artist's site, following their social media or attending a performance. Music can change our perspectives and insight. It can move us to tears, draw out passion or compassion and inspire us to be better humans. Experience it today and share it with each other for a better tomorrow for everyone.