Though you may be thinking that the traditional Easter egg hunts are canceled due to COVID-19, there's plenty of other fun Easter events to be found around the area of Spokane. Easter events for 2021 are in full-force in and around Spokane in a creative and socially-distanced manner.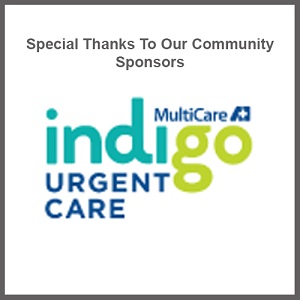 Pictures with the Easter Bunny
This fun-filled photo-op is happening at both the Spokane Valley Mall and the NorthTown Mall.
Hippity, hoppity, hooray! Here comes the Easter Bunny! At this is COVID-safe and contactless event, kids and families can have a socially-distant visit with the famous Spokane Easter Bunny.
Here, you'll find plenty of egg-citing and candid moments for you and your little ones to take pictures with the Easter Bunny. Images capture fun moments shared for a lifetime. To hop your way to the front of the line, make sure to reserve your spot online.
Based on current state regulations, masks or face coverings may be required. The mall is trying to help everyone feel comfortable throughout this family photo event, so please make sure you follow in line.
If you're planning to visit the Easter Bunny at either mall, you can find the furry friend during these hours:
March 18 to April 3
Monday to Saturday from 11 a.m. to 7 p.m.
Sunday from 12 p.m. to 6 p.m.
Be sure to make your reservations ahead of time for Spokane Valley Mall and reservations for NorthTown Mall.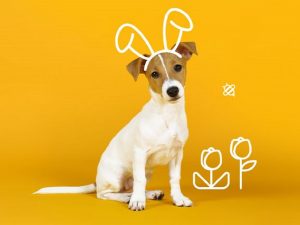 Bring your furry friends (dogs and cats) for a fun-filled Easter eggs-perience. All animals are welcome to pose during our Easter pet-photo nights. Reservations are required, so please remember to reserve your time with the Easter Bunny before heading to NorthTown Mall.
Pet photos with the Easter Bunny dates and hours:
March 22 and March 29
5 p.m. to Close
Commellini Estate
14715 N. Dartford Dr.
Spokane
509.466.0667
At Commellini Estate, they recognize the importance of social distancing and are limiting some of their traditional festivities. However, in the spirit of Easter, for safety and community, they are hosting their second annual "Drive Through Easter Egg Hunt." The bunny has been working hard to hide eggs around the estate. All eggs are viewable from the safety and convenience of the inside of your car.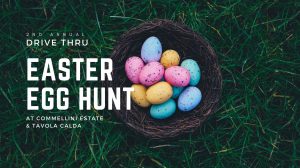 Upon arrival, egg-hunters will be able to count the number of eggs they can spot from their vehicle. They then submit their "guess" through their Instagram or Facebook portal. The guest who guesses the closest to the actual number of eggs hidden will have a chance to win prizes.
While you're there, pick-up a gourmet meal or make-yourself-meal-kit from their curbside crew while you're hunting for eggs. You can special-order from their Easter menu in advance, but make sure to book these meals far beforehand as they typically sell out the week before.
Everyone should always remain in their vehicles and leave all eggs untouched and in place. Eggs should not be taken, or else the other hunters won't find them. Happy hunting!
Dates:
Wednesday, March 31 from 4:00 – 7:30 p.m.
Thursday, April 1 from 4:00 – 7:30 p.m.
Friday, April 2 from 4:00 – 7:30 p.m.
Saturday, April 3 from 12:00 – 6:00 p.m.
Some Bunny Loves You Easter Bunny Grams
Stop the Silence is hosting a local fundraiser—Some Bunny Loves You Bunny Grams.
They offer personalized egg buckets to your specifications. The Easter Bunny Grams will be baskets full of Easter goodies.
The bunnies on staff head out super early on Easter morning, drop baskets off at your porch or hide eggs outside your house for people to find. They also offer egg-hunt kits and baskets so you can set up your own egg hunt as you please.
Last year they raised extra funds to provide egg hunts for women and children located in safe-houses and shelters. They also set up egg hunts at nursing homes and for some families in need of some bunny love!
They are currently working on a website where people can order their bunny post-grams in the mail. See the event posted on the Stop the Silence Facebook for more details and website info.
Fairmount Memorial Park
211 N. Government Way
Spokane
Join the Fairmount Memorial Association, Heritage Funeral & Cremation and Sun City Church for their Annual Easter Sunrise Service on Sunday, April 4. This beautiful and meaningful early morning service overlooks the lovely skyline of Spokane at Greenwood Memorial Terrace from 5:30 to 6:30 a.m.
They will have seating for most attendees and offer some heaters, but guests are asked to dress warmly for their comfort as this is an outdoor event. There will be coffee and donuts available – yum!
Crime Scene Entertainment
1701 N. Fourth St, Suite D
Coeur d'Alene
The Great Egg Escape Kid's Event is a kid's Escape Room game that's best suited for ages 8 to 12, but all kids are welcome.
Oh no, the Easter Grinch has struck again! Hopping behind the Easter Bunny, the Grinch has locked-up all the Easter goodies hoping to ruin Easter for everyone.
Luckily, the Easter Bunny left clues in all the eggs he hid along the way, leading you to find where all the goodies are stashed.
Kids have 45 minutes to collect the eggs, decode the clues and disarm the time bomb on your Easter basket, or all your Easter goodies will get blown up!
Book HERE to reserve your child's timeslot at any of the following times:
10 a.m.
11:15 a.m.
12:30 p.m.
1:45 p.m.
Family Friendly Easter Mystery Event on Saturday, April 3, is a fun-filled, family-friendly Easter mystery party that's great for all ages.
This Easter, Crime Scene Entertainment brings you the ultimate mystery experience. Here, you piece together clues and decide who committed the murder. You may even come to discover that you were the murderer or the victim!
?These mystery events are hands-on, immersive entertainment experiences.  Upon arrival, you will be given a description of the characters, witness the murder, and be briefed with an evidence presentation. Participants will have to retrieve information from the unique characters and pay careful attention to the happenings and surroundings.
Characters are welcome. You will be given instructions on how to act as your character for the night. It's up to participants to play off their character's correct personalities and carry out objectives. Acting is not required but is highly encouraged.
Every Easter, the Wabbit family gathers at Br'er Wabbit's and Peter Wabbit's home. A giant chocolate bunny will be the grand prize for the Wabbit Family Egg Hunt's official winner.
This type of mystery event requires a certain number of participants to play, so these events can be canceled if they don't reach the minimum requirement. Reserve your spot today.
Dreams Are Forever Character Event Center
6848 N. Government Way Suite 113
Dalton Gardens, ID
Dreams Are Forever Events offers a wonderland-themed Easter scavenger hunt with many different dreamy characters.
Journey down the rabbit hole for an Easter to remember. Join Alice, the Mad Hatter, and your favorite princesses for Easter In Wonderland, an exciting interactive event at the Character Event Center!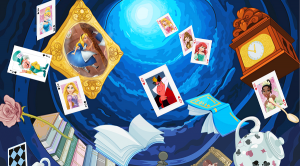 Participant ticket includes:
Build-Your-Own Easter Basket
Activity Stations: On your journey through Wonderland, you'll experience eight different stations, each featuring a game or activity with special prizes to add to your basket.
White Rabbit's Ring Toss
Jellybean Flower Garden
Cheshire Cat's Candy Spin Wheel
Egg & Spoon Game
Mad Hatter's Mystery Eggs
A Game of Croquet with Alice
Meet the Princesses Crafting
The Queen of Hearts' Golden Egg
Located at the Dreams Are Forever Character Event Center in Dalton Gardens, this family fun event will take over several half-hour sessions on Saturday, April 3. Participant tickets are $25 (+ fees/tax). Find tickets HERE. Children under the age of 2 are free. All handlers and assistants will be wearing masks, enforcing social-distancing and continually sanitizing throughout the day.
Autism Awareness Easter Carnival
Everyone is invited to play at this Autism Awareness Carnival by Neighbors-n-Need Sensory Play Center and Family Boutique on April 3.
If you'd like to help them reach their fundraising goal, please register below and pick up your VIP registration packet from their store during regular business hours. There are 48 participation slots available.
After children register, they ask their friends and family to sponsor them through a monetary donation to the nonprofit organization. All participants bring collected donations to the office on March 31, where the team will tally them and whichever child has the most donations receives a raffle gift basket. All participants receive an award at the special VIP Dinner and Awards Night on April 2 at 5:30 p.m. Every $50 each participant earns, they will receive 15 free tickets for the carnival on April 3. Register Today and have fun while giving back to the Spokane community!
719 N Monroe St.
Spokane
509.326.7251
Last year, restaurants closed the day before St. Patrick's Day due to COVID, leaving them with an excessive amount of liquor on hand. Though it's been a challenging year in many ways, it's also been fun to get creative and think outside of the box. Last year, Shawn O'Donnell's offered Adult Easter Baskets, and they were a total hit, so they've decided to do it again.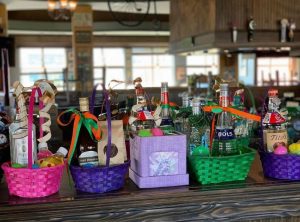 Baskets are $40 and include a bottle of liquor, mixer, Irish candy and some Shawn O'Donnell's bar swag (Guinness key chains, shot glasses, etc.). Guests can stop into the bar to check out and select a basket from March 28 through Easter. They continue to make baskets up until Easter, so there's no need to reserve. They have plenty — just stop by.
The most popular baskets are the Irish Coffee or Whiskey Ginger Ale basket, though they have about twenty different variations to choose from. Each fun basket is unique using up-cycled baskets and decorations.