Longer, colder nights make for an explosion of color every year during the autumn months. There is nothing like heading out for a fall drive or a walk to see nature on full display. While we may be in the Evergreen state, we have plenty of deciduous trees and bushes popping against the green in gold, orange and fiery red. Here are a few places to see fall leaves in Olympia and throughout Thurston County.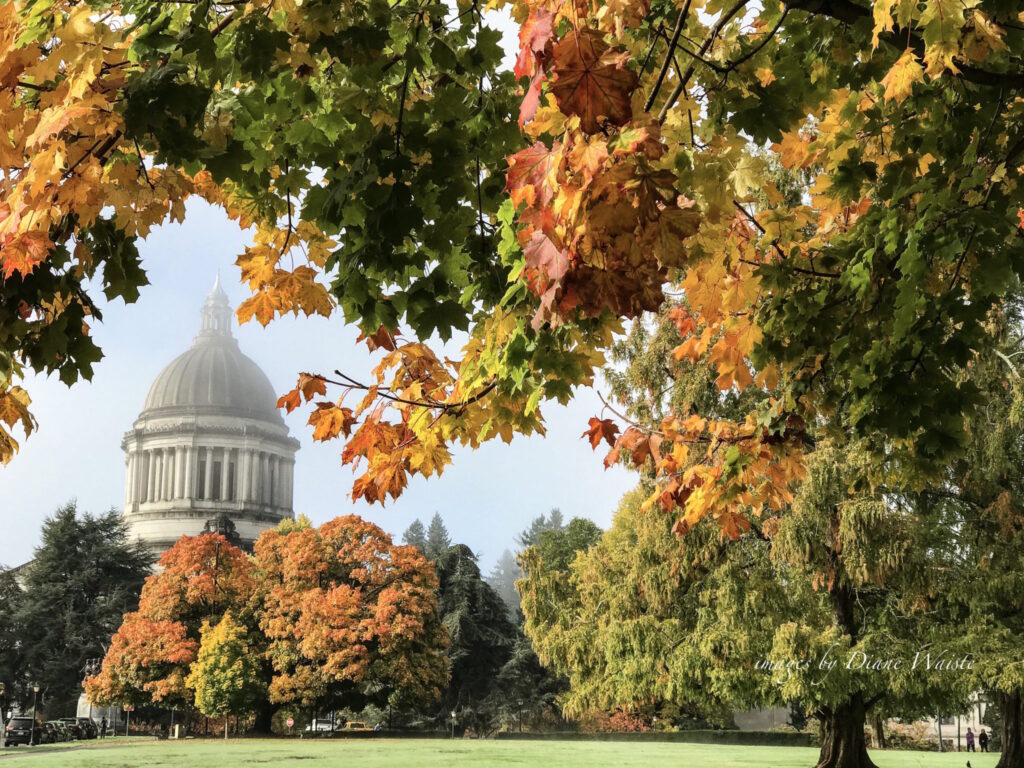 Capitol Campus
The Capitol Campus is always beautiful this time of year, with the trees on the campus and surrounding streets putting on a lovely show. Drive through or get out and walk around – It's a great time to snap a photo of the building itself, framed by fall color.
Capitol Lake
Capitol Lake is another great place to drive by or stop and take a short walk to enjoy the fall leaves in Olympia. You can get some beautiful photos here too!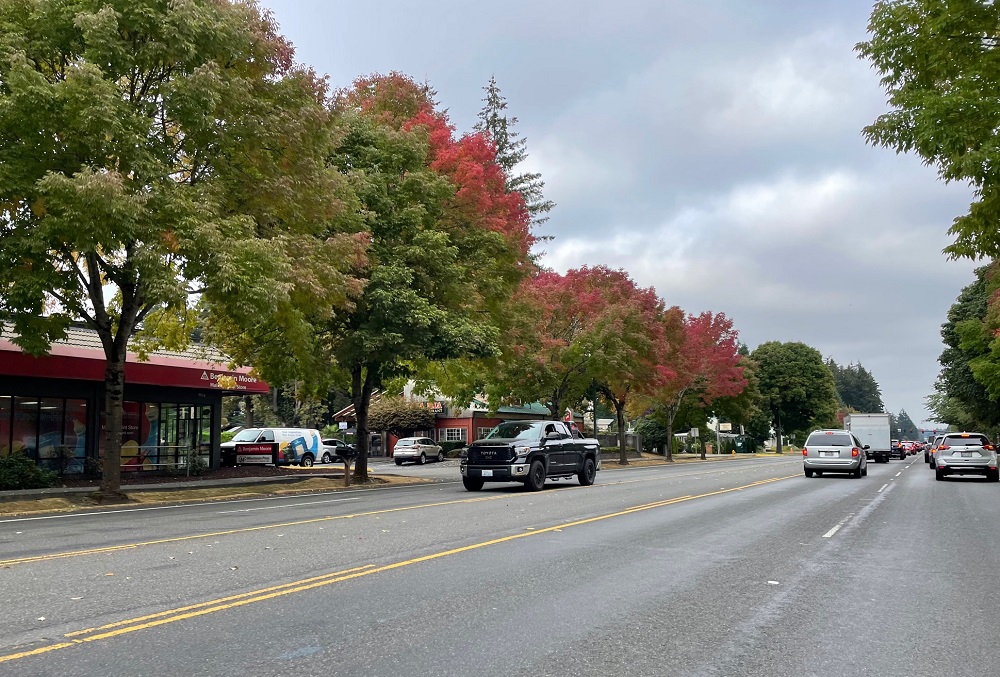 Capitol Forest
If you're looking for a hike among the turning colors, head to the Capitol Forest. The Mima Falls Trailhead off Marksman Street SW is a good choice. The ferns and evergreens provide a nice backdrop for the pops of colors seen throughout your walk or bike or horse ride – just remember your Discover Pass!
Watershed Park
2500 Henderson Boulevard SE, Olympia
Watershed Park is another park that has a nice mix of evergreens and deciduous trees that put on a lovely show in the fall. It's a great place to take a fall walk in Olympia.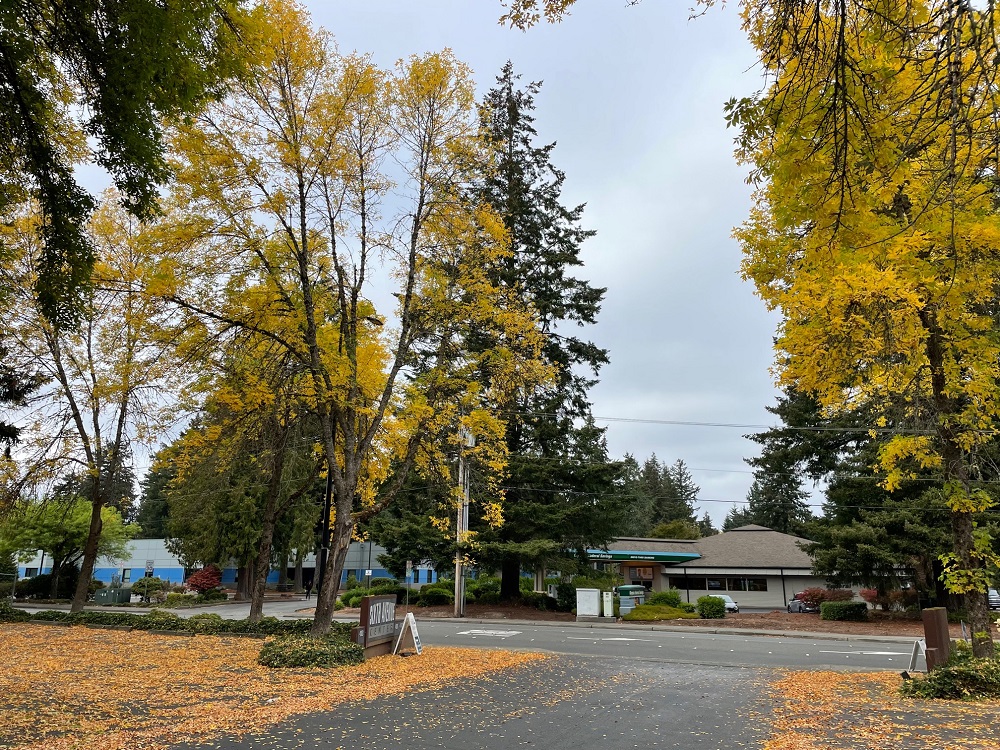 Martin Way East
Martin Way has some beautiful fall colors if you drive east from Sleater Kenney Road NE. If you have some shopping to do, get off the freeway and take the time to enjoy the autumn foliage.
6th Street in Lacey
You may not go down this small side street by Lacey City Hall and Saint Martin's University between College Street and Sleater Kenney often, but you should during the fall! It's a tree-lined street that really stuns during the fall with colorful leaves aplenty. And if you're hungry, Jasmine Thai is right there, surrounded by stunning golden trees. For a lovely fall meal, try their pumpkin curry!
Tumwater Boulevard
Tumwater Boulevard has many deciduous trees lining both sides of the road, making it a great drive to see fall color! It's particularly nice west of Capitol Boulevard. Sometimes taking the scenic route is well worth it.
Steamboat Island
If you are looking for a longer drive, head to the Steamboat Island area. There are lots of beautiful spots full of fall colors on the drive up north.