We're told to expect the unexpected and always plan for a rainy day. If recent events have taught us anything it's that we never know what's around the bend. When life throws you a medical curveball, let Spokane's MultiCare Indigo Urgent Care clinics help you get better and be healthy again. They're dedicated to fast, friendly care with ease and compassion.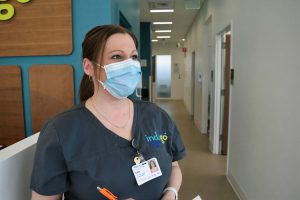 With six clinics in the greater Spokane area, MultiCare Indigo Urgent Care is open from 8 a.m. until 8 p.m. 365-days a year. Catch a cold from the winter chill? Burn your fingers on Fourth of July fireworks? Cut yourself carving the turkey? The Indigo team will have you in and out quickly, so you don't miss a minute of family fun.
The first Spokane clinic, North Spokane, opened in 2018. "From day one it was busy!" recalls Shari Campbell, director of marketing and communications at MultiCare Retail Health. And from day one they maintained the simple goal of being a better way to get better.
"There's a tremendous commitment to make every part of an in-person or online visit better, easier and faster for patients," says Campbell. "We're not perfect, yet every one of us is always trying to deliver better care and service. Let's face it, we're all busy with work, kids and other obligations. When an injury or illness happens, the convenience, ease of scheduling and little or no wait times offered at Indigo is truly unmatched."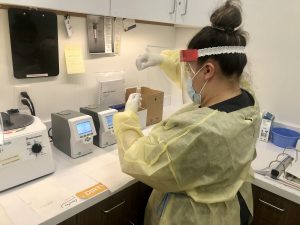 With a light, bright layout filled with comfortable waiting areas in spacious lobbies, they want to make your visit stress-free from start to finish. More importantly, they offer one-stop-shopping for a majority of issues. "Even with X-rays or a COVID test, for example, most people will be in and out of our clinics in 40 minutes or less," says Campbell. "Our patients tell us, again and again, they expect us to value their time—and we do! We're always trying to improve the parts of a visit like patient registration and scheduling, so most time in the clinic is spent with a medical provider."
2020 was chaotic, to say the least. And Indigo's team stood ready to tackle those challenges. Campbell admits it brought different patients, different illnesses and injuries than are customary but they're seeing thousands of patients per month at the six area clinic sites.
And while online or telehealth visits have been part of their care philosophy for years, lately they've grown in popularity as a safe way to seek socially distanced treatment. "Online visits can be a great option for minor conditions such as a urinary tract infection, skin rash, bug bite and many minor respiratory issues," explains Campbell.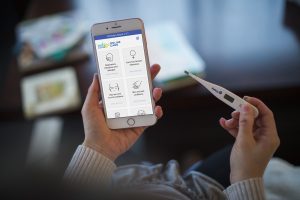 "Online visits typically replace an in-person visit and, since all of our providers are Indigo providers, we're able to seamlessly triage patients to an in-person visit, if needed," says Campbell. "This has been a great service for parents, for instance. In some cases, our online providers have been able to provide helpful reassurance, even a prescription, for a young child. In other cases, we've said, 'We think it's best you go to the ER and get your kiddo checked out!' Our providers then help guide them to care and alert the local ER or urgent care, depending on the issue."
And they do more than simply alert the local hospital or emergency room. Indigo staffers maintain vital relationships with many local facilities and work together as needed. They want to be part of the community both personally and professionally. "It's gratifying to be able to offer a care option designed by and for consumers and to be able to support patients and our colleagues at Rockwood Clinics, as well as Deaconess and Valley Hospitals," says Campbell.
Unlike some urgent care clinics, MultiCare Indigo is also equipped to help with occupational medicine needs. Employees don't need a referral to seek treatment. "The staff specializes in treating injured workers and collaborate with employers and employees to get employees back to work as soon as it's safe," says Campbell.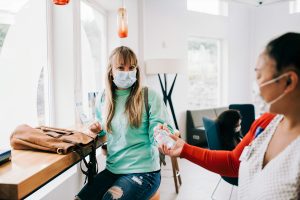 Occupational medicine services are offered at the North Spokane and Spokane Valley locations. They typically treat minor strains and sprains, cuts and scrapes that need stitches and other on-the-job injuries, typically from construction and food-service industry workers. Avoiding a trip to the ER can save employers both time and money.
According to CDC reports, "Because of concerns about COVID-19, an estimated 41% of U.S. adults delayed or avoided medical care including urgent or emergency care (12%) and routine care (32%)." Postponing or ignoring issues is never a good idea but thanks to MultiCare Indigo Urgent Care's six Spokane clinics, you can receive answers, test results and safe, healthy treatment all year round.
If you or someone you love needs care, simply book an appointment or call the clinic nearest to you. Or start an E-Visit 24-hours a day or video visit between 8 a.m. and 9 p.m. every day. They work with most insurance plans and offer cash pricing for the uninsured. When the unexpected hits, MultiCare Indigo Urgent Care is there for you.
Sponsored