Public service is more than a place to receive help. For many people, it is a big part of having a career to impact their communities positively. While the range of public service is vast, the monies and funding are often far below current needs. Successful leaders manage shoestring budgets, guide staff, report to boards, and often find themselves immersed in activities with other agencies and community partners. Servant leaders do all this while focusing on the growth of their staff and their communities. This inherently builds a more vital organization.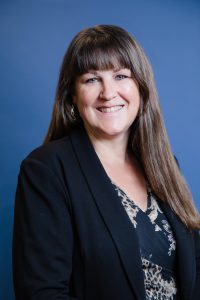 One of Spokane's servant leaders in public service is Pam Parr, the executive director at Spokane Housing Authority (SHA). Before the ongoing restrictions on meetings and social gatherings, Pam's schedule was booked with meetings, discussions, travel, and ongoing projects related to affordable housing. Like most other managers these days, Pam now spends a lot of time on Zoom or Teams continuing those efforts. A sample of her commitments outside SHA last month included a meet and greet with Cupid Alexander (Director of Neighborhood Housing and Human Services at the City of Spokane) and meetings for the Continuum of Care for the Homeless, Invest Health, Better Health Together, Housing Authority Risk Retention Pool, and the Association of Washington Housing Authorities.
When asked about her favorite meetings, Pam talked about her weekly all-staff check-in. Each week starts with smiles and hellos, then a short team-building activity, such as sharing shout outs to team members, discussing the stress of restrictions, or 'have you ever' scenarios. After the activity, A transition into a general question and answer session occurs, before asking staff if there is anything she can help with or provide to make their jobs easier. There are usually a few burning questions related to a new process, a project's progress, or restriction changes.
It may seem cliché to discuss 'open-door' policies however, it is a reality for SHA staff. When they visit Pam's office to say hello, see a recent pic of her adorable grandkids or ask her for advice on determining what to do next with a complicated situation, staff is greeted with a smile and genuine interest. After listening, her advice usually starts with the question, "What's the right thing to do?" followed by another, "How can it fit into our policies?" Admittedly, Pam will help with specific policy references but still expects staff to formulate an answer. This approach helps staff grow in their ability to think outside the box and create their answers, so doing the right thing is possible.
Another part of Pam's efforts in leading staff is to "Have a pulse on staff," she says, "and to continuously connect with them. I also want to be sure there is a work-life balance for my staff." For this, she takes the time to have one-on-one interviews with staff. These are true check-ins to find out what is going well, what can be improved, discuss their 'why' in connection to working at SHA, and find a work-life balance. The employees have mentioned the work at SHA is not only fulfilling, but they also feel like SHA is a family. They work hard, quibble and ponder answers to complicated situations, and support each other in work and life. Yes, there are sometimes disagreements that are passionately discussed, but in the end, it comes back to doing the right thing within their prescribed restrictions.
After visiting with Pam, she is not one to boast or hold herself above others. With the title of executive director, you wouldn't expect it, but you can find her helping staff file papers, stuff envelopes, or repotting her office plants. Her humble spirit and passion are apparent while Pam holds her staff up and believes each one is critical to the operations at SHA. It's no wonder Spokane Housing Authority made the Best Places to Work INW for three years in the recent past, including 2020. Fulfilling work, coworkers who genuinely care about each other, dynamic teams, management staff who support growth, work-life balance, and a servant leader make it all possible.
About Spokane Housing Authority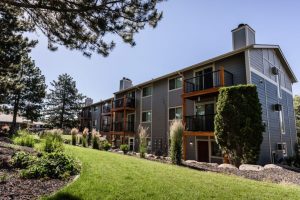 With the conviction 'Home is Where the Start is,' SHA provides affordable housing options, including the administration of HUD's Housing Choice Voucher program. SHA currently provides rental subsidies for over 7,500 households in Spokane, Ferry, Lincoln, Pend Oreille, Stevens, and Whitman Counties and manages over 850 units of affordable housing in Spokane County. Most clients and residents pay 30% of their income towards rent. For more information, visit the Spokane Housing Authority website.
Spokane Housing Authority
25 W Nora Ave.
Spokane