The cozy little "hole in the wall" restaurant, the nostalgia of the old-timey diner down the street, the elegance of the upscale restaurant that you had to reserve a spot at months in advance — it's settings like these with beautiful backdrops that can transform a meal to its next level. In some instances, the experience itself can make it feel like you're on vacation, especially when sitting on an outdoor patio with gentle water in the background. After all, a delectable meal with a breathtaking view as the sun sets on the glistening water is often the best backdrop a person can have during a dining experience. For members and visitors of the Spokane community, there are plenty of restaurants along the Spokane River where they can enjoy a meal with a waterfront backdrop to take their meal from great to spectacular.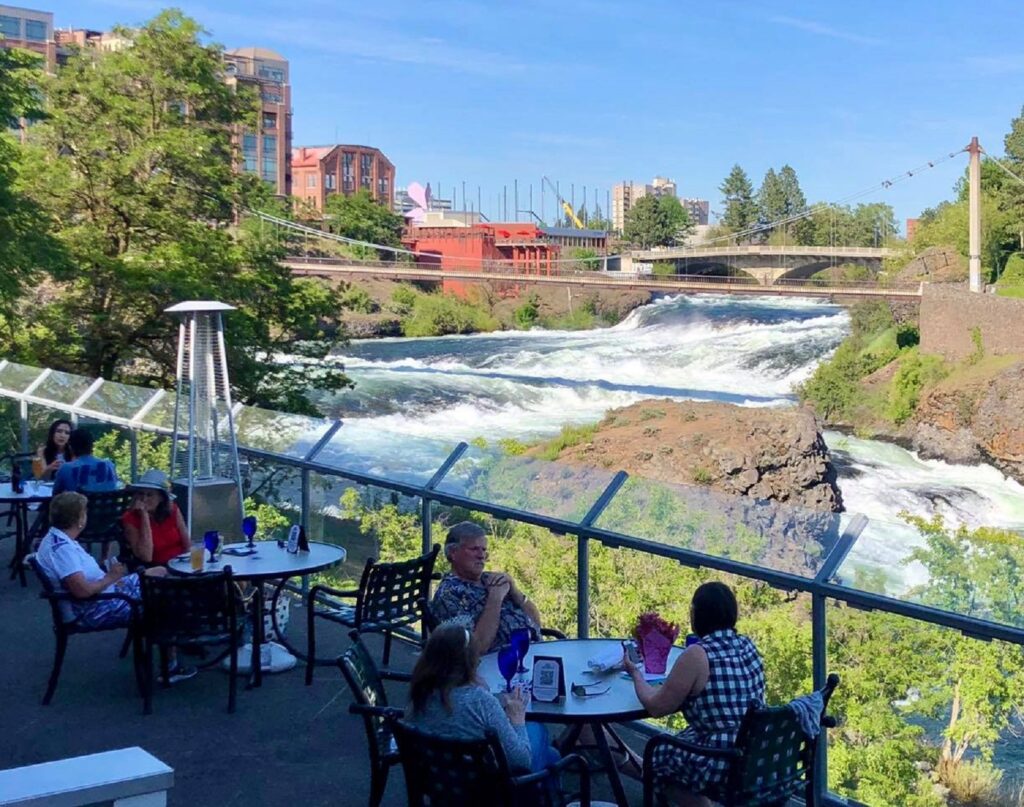 Anthony's at Spokane Falls
510 N. Lincoln St.,
509.328.9009
What started as a steak and lobster restaurant in nearby Bellevue has grown to become a family of restaurants as unique as the communities they serve scattered throughout the Pacific Northwest. One has found its way waterside here in our Spokane community. Anthony's at Spokane Falls has been serving our area specialty seafood and produce fresh from the Northwest in support of our local farmers, ranchers, and fishermen. Located in the heart of our downtown Spokane, at Anthony's, the view of the cascading river gushing over Spokane Falls provides a beautiful backdrop for a quiet evening enjoying either lunch or dinner by the water.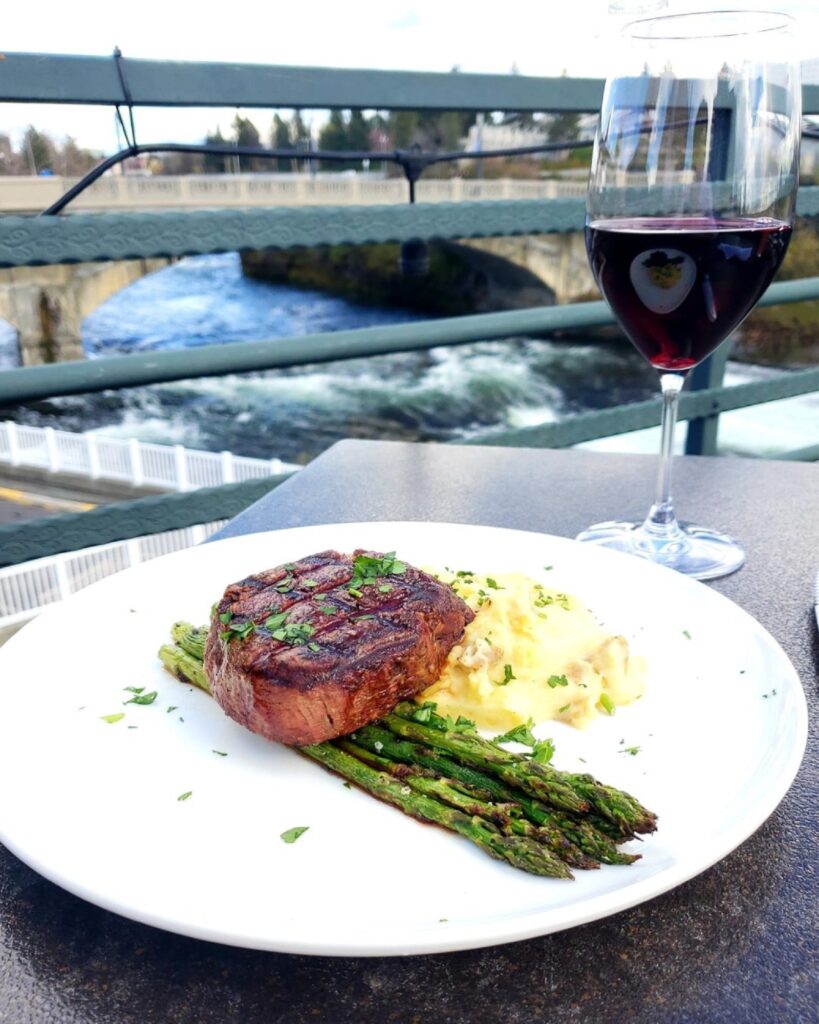 Clinkerdagger
621 W. Mallon Ave.,
509.328.5965
The beloved historic landmark The Flour Mill has been home to many businesses and restaurants over the years, but none have shared the space longer than local restaurant favorite Clinkerdagger. For over 40 years, they have continued their tradition of serving delicious food next to a majestic view of the Spokane River and city skyline. It's the perfect place for a special business or a romantic occasion, but it doesn't have to be a celebration for locals to stop in for a getaway lunch or dinner. Plus, their classic American grill serves up some of the best steaks and seafood in town!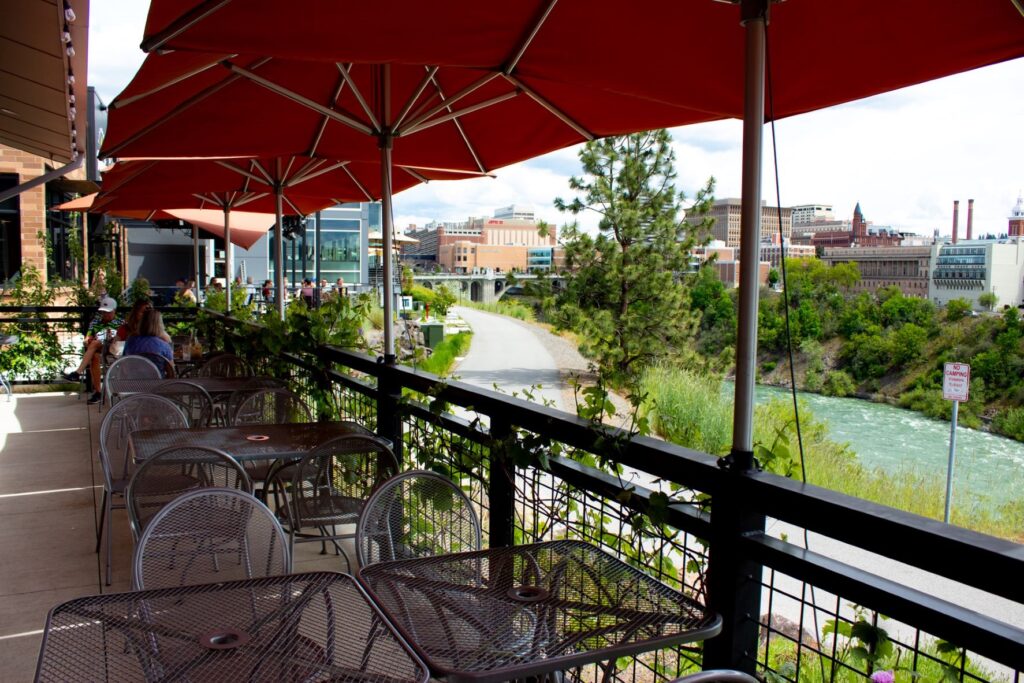 Molé Restaurant
1335 W. Summit Pkwy.
509.401.8050
For a more elevated view of the mighty Spokane River and its rushing waters, residents can stop on by Molé Restaurant in our Kendall Yards District. Patrons here can expect to enjoy distinctive dishes with an essence of authentic Oaxacan culture as it is the core of every detail in every meal. Co-owner and head chef Fredy Martinez moved from Oaxaca to the United States, bringing a taste of his hometown's rich culinary heritage with him. Thanks to Fredy, customers can experience the very best of Mexico by our Spokane River at Molé!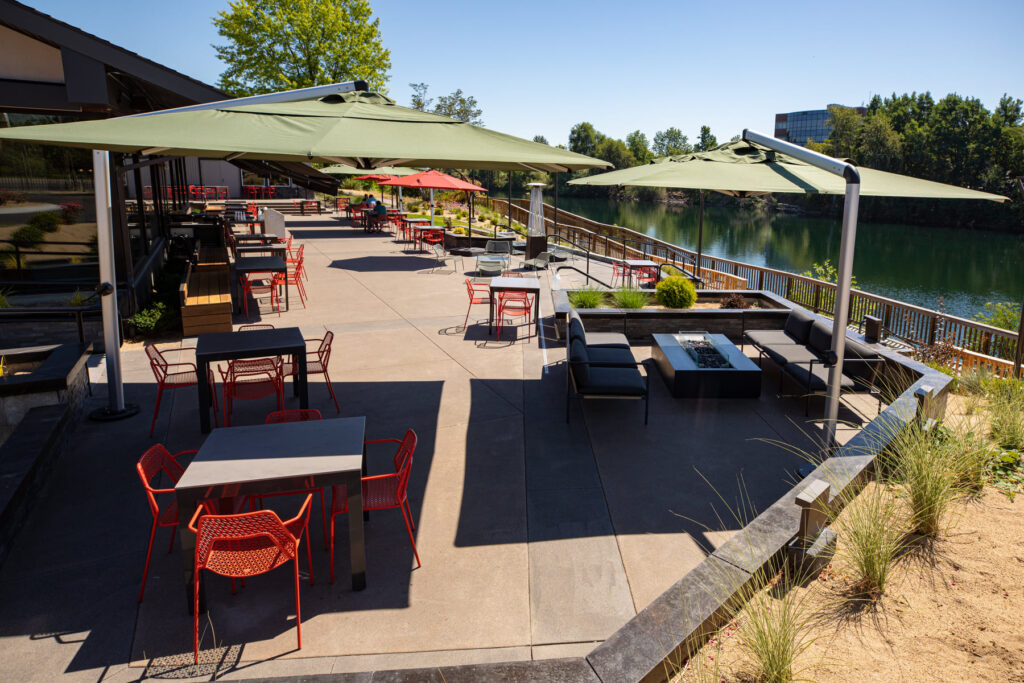 Osprey Restaurant & Bar
700 N. Division St.
509.323.2578
If you explore the sophisticated campus of Gonzaga University and find yourself hungry for food and a view just as enjoyable, consider stopping in at Osprey Restaurant & Bar. Here, patrons can enjoy new American cuisine paired with regional wines featuring a delicious blend of both traditional and bold flavors. Stop in and enjoy one of their signature craft cocktails on their heated outdoor patio that offers a pristine view of the beautiful Spokane River!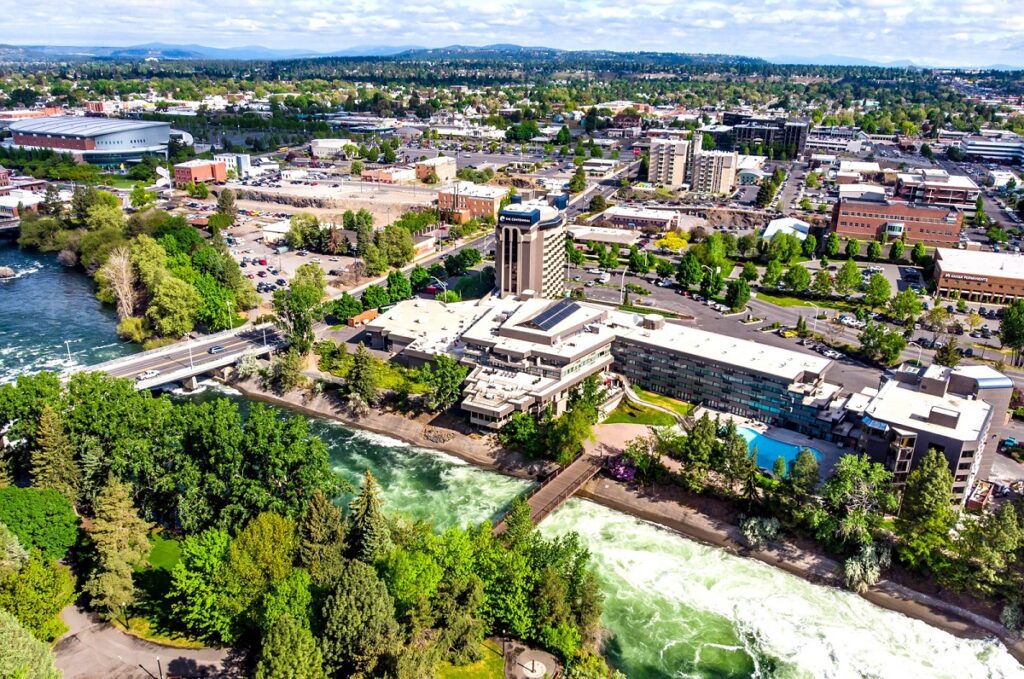 The Centennial Restaurant
303 W. North River Dr.
844.733.3305
Located just steps away from the crystal clear waters of the Spokane River and the Centennial Trail is The Centennial Restaurant within The Centennial Hotel. Here, patrons can expect to discover Pacific Northwest-inspired entrees, desserts, salads, and specialty drinks. Whether you're staying at the hotel itself, casually strolling along the trail, or simply on the hunt to dine somewhere with a beautiful view, The Centennial Restaurant is the perfect place to settle into to enjoy the riverside ambiance.
So, the next time you feel like enjoying not just a great meal but a spectacular meal with a view, consider paying a visit to any of these local waterfront restaurants hosting a fantastic view of the impressive Spokane River.