If you've found yourself on Riverside in downtown Spokane lately, you may have noticed a new storefront with a window decorated with some wonderfully unexpected and spookily unique knickknacks. That's all thanks to the new store behind those doors known as Petunia & Loomis, a new oddities store to the Spokane community.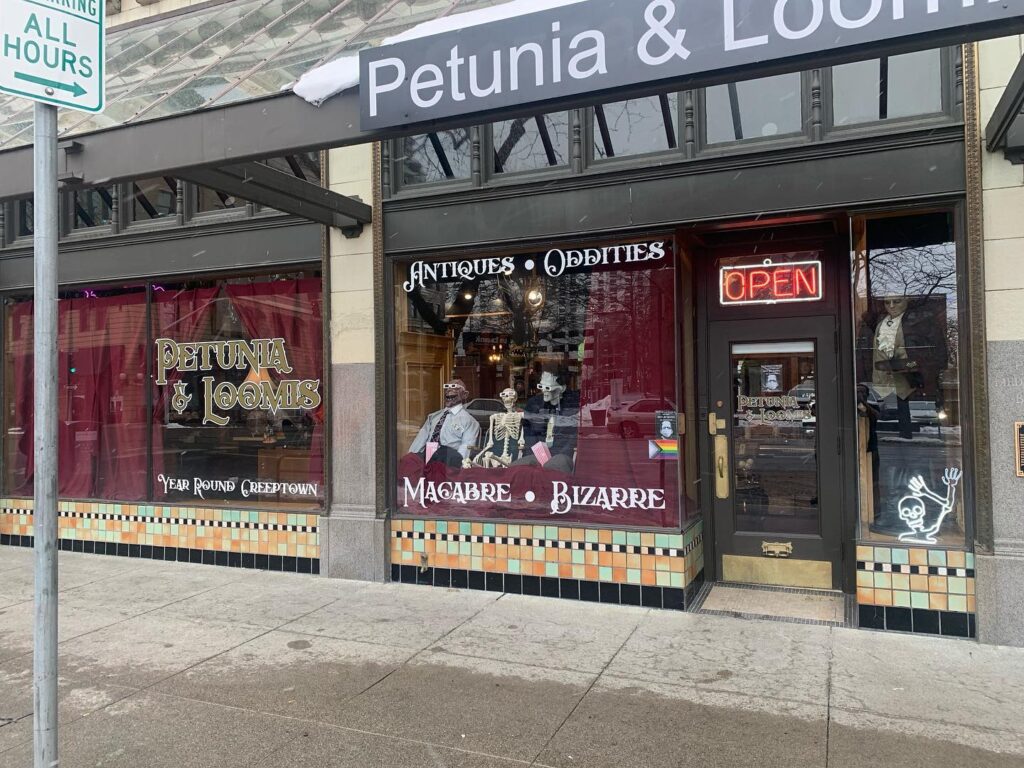 Owner Samantha Fetters couldn't be happier over the grand opening as it is a dream come true for the local who has lived in Spokane her whole life. She specializes in the macabre and the bizarre, with everything from taxidermy animals, skulls, wet specimens, creepy dolls, Ouija boards, old antiques, and many more strange and unique items displayed. Samantha describes the store as "organized chaos" to those walking through the doors and experiencing the oddities shop for the first time. When venturing in for a peek around, they'll be in awe at the findings.
According to Samantha, the store is already getting a warm welcome from the community. "A lot of people have been saying that this is the store Spokane needed since there isn't anything like it here," she said about the grand opening. Samantha previously had a soft opening back in January after spending December setting up the store, but they had to close for a couple of weeks to welcome the arrival of their daughter.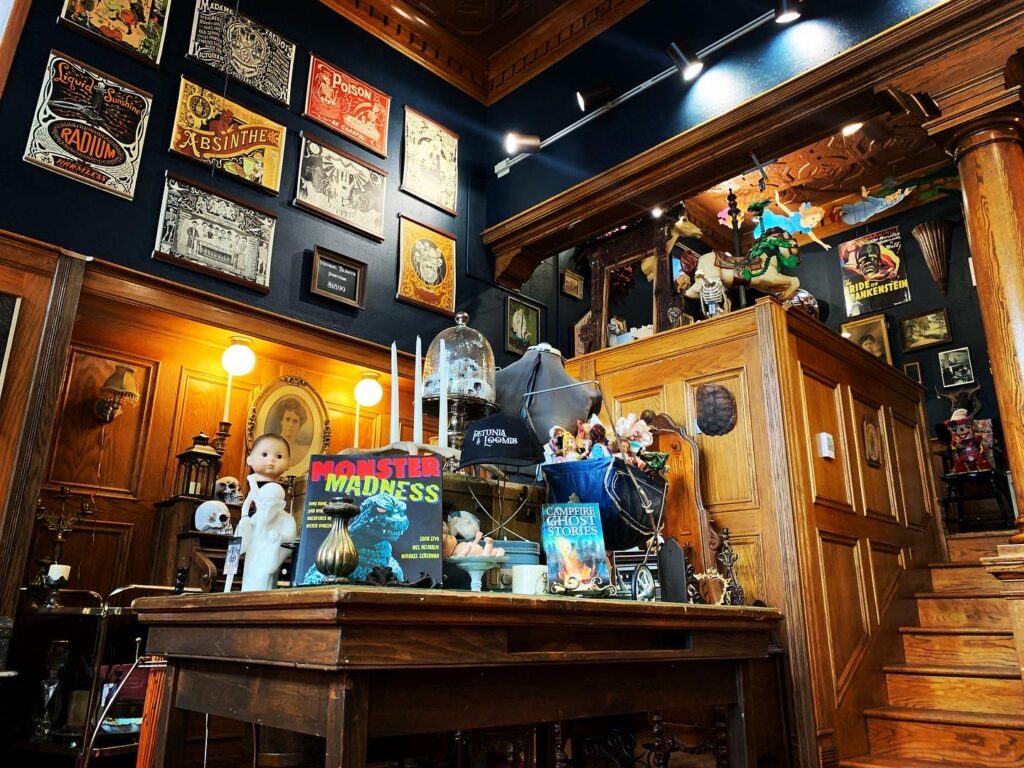 Samantha herself has an extensive management career with several national brands, but right now, her future husband Jesse is the store manager, while Samantha works part-time as a hairstylist at Elite Salon in Latah Creek. Their extravagant grand opening was thus planned for Valentine's Day, and what a busy day it was for her and her manager, also fiancée, Jesse McCauley. But they're a dynamic duo and handled the ceremony flawlessly.
An extensive collection of uniqueness greeted patrons that joined them for the opening. The celebration featured a palm/tarot reader there who continues to be at the store on the last Saturday of the month to give readings for all who may want one. Items in the store are part of an impressive growing collection from Samantha that she's been working on for over 15 years now. "I've always wanted to be able to share my love of the weird with other people," she stated. Petunia & Loomis is a dream come true now that she's found the perfect space for the creative shop.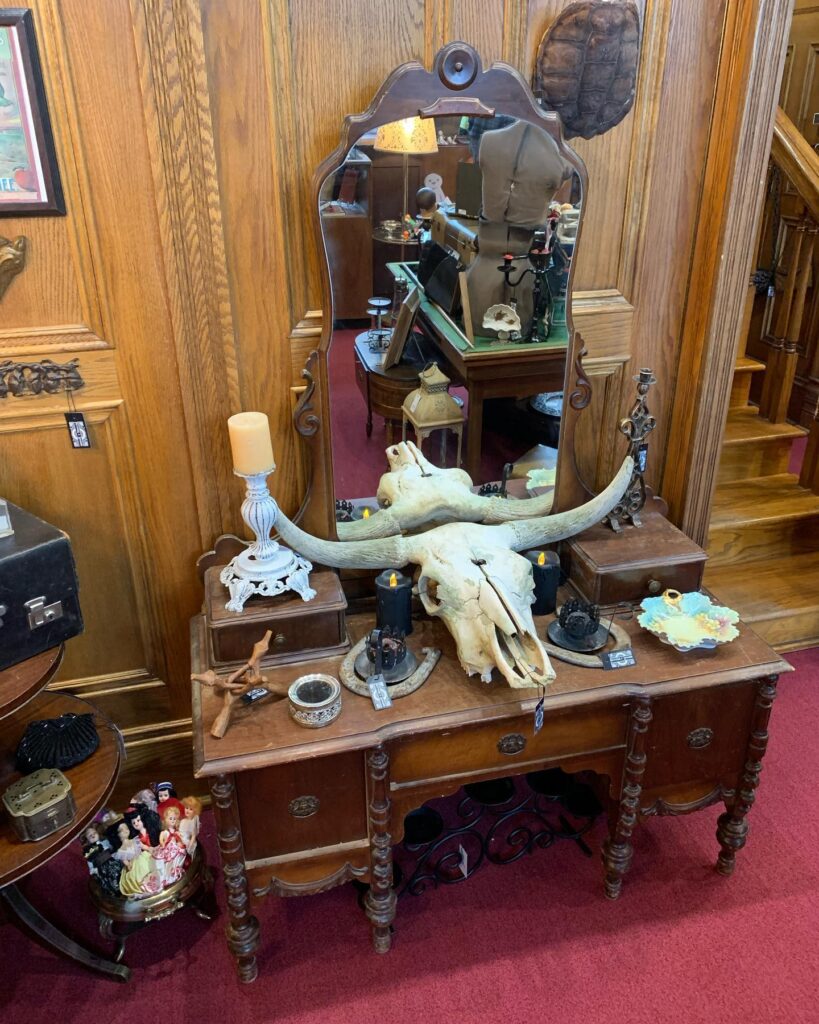 Samantha's personal favorite item in the store is the Space Girls and Peter Pan art painted by her mom. These aren't sale items, but key features in the store's character as Samantha's mom significantly influenced her love for the strange and unusual. "She was amazingly creative and inspired a lot of my own creativity," she shared about her mother, who passed away in 2020.
Petunia & Loomis is open Wednesday to Sunday from 11 a.m. until 7 p.m., welcoming all curious patrons who want to come in and check out their wonderful shop that is like no other in Spokane. Samantha is enthusiastically excited about the future of Petunia and Loomis, and happy that it will give her a chance to meet other like-minded individuals like her and her mother, who have a love for the weird and spooky. She feels she's created a perfect spot for people with similar interests to hang out and share their passion for all things oddity.
Petunia & Loomis
421 W Riverside Ave., Spokane
509.443.3802