First, we lost the cuddly groundhog to the fear of his own shadow. Then, St. Patrick's Day came and took our little leprechaun friend with it. Now it's time for us to greet our next holiday mascot as it hops along the horizon, the Easter Bunny! That's right! Easter 2022 is just around the corner, and to get you in the mood to celebrate, there are plenty of local happenings and egg hunts in and around Spokane hopping with excitement for the holiday.
Easter Egg Hunt at Roller Valley
9415 E 4th Ave., Spokane Valley
509.288.4811
There will be an Easter Egg Hunt on Saturday, April 9, from 10 a.m. until 2 p.m. at Roller Valley. This is one event that you won't need your skate shoes for at Roller Valley, as instead, they will be focusing on Easter family fun. Tickets are just $8 per child, and there will be two egg hunts during the event that will be separated by age differences. Along with the egg hunts will also be activities and crafts, free photos with the Easter Bunny himself, and a series of local vendors. From 10 a.m. until noon will be for kids ages 7 and younger, with the egg hunt starting at 11. The second group will begin at noon and go until 2, with the age group being 7 and older and the egg hunt beginning at 1. There will be special golden eggs hidden throughout the building with some fantastic prizes inside so keep an eye out for those!
In-Store Easter Egg Hunt
11806 E Sprague Ave., Spokane Valley
509.927.8206
Starting at 10 a.m. on April 8 and running until 5 p.m. on the 9, Simply Northwest Spokane will be hosting its own In-Store Easter Egg Hunt. They are giving customers a chance to search their retail shop for Easter eggs that the Simply Northwest Easter Bunny has hidden. Each egg contains a secret gift for you to enjoy with prizes for both children and adults. There is a limit, though, of one egg per customer.
T1D Easter Egg Hunt
331 N Post St., Spokane
The Mobius Discovery Center in Spokane is happy to announce that they will once again be able to do a live Easter Egg Hunt this year. This free event is open for all those wishing to participate and will be held on April 14 from 4:30 until 7 p.m. They hope to see you there!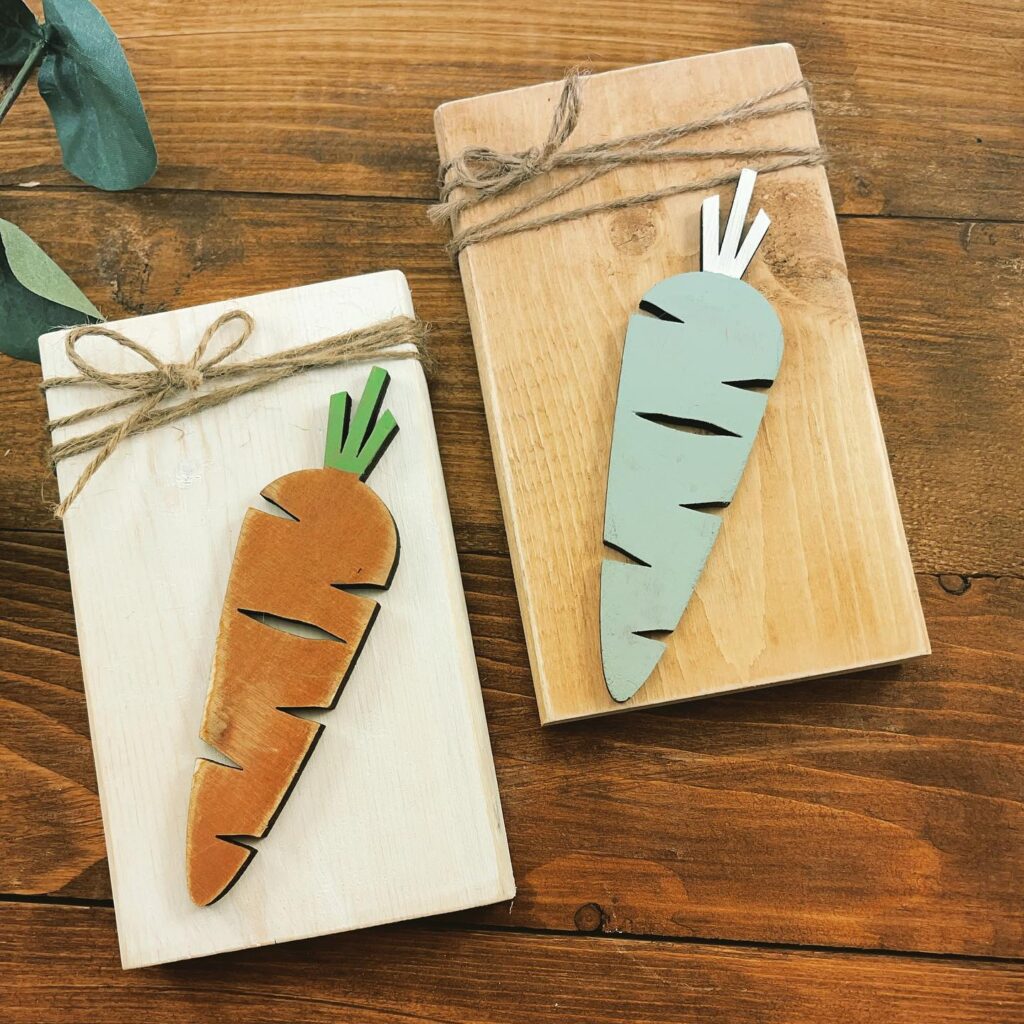 Easter Fun at Barn 31
1908 E. Seltice Way, Post Falls
208.618.1961
Barn 31 in Post Falls hosts their Easter Fun Free Family Event on April 15 from 2 until 6 p.m. The event is geared toward kids so that they can have some Easter fun for the holiday and is scheduled to be chock-full of activities. There will be free pictures with the Easter Bunny, craft projects for the kids, and kiddos can pick an egg for a chance to win a new bike or a Barn 31 gift card!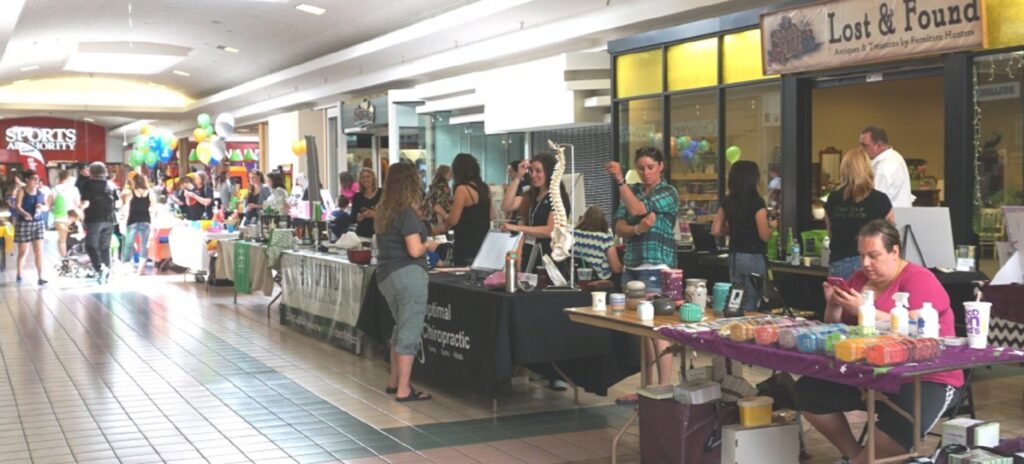 Easter Craft Fair at the Silver Lake Mall
200 W Hanley Ave., CDA
208.762.2113
In CDA, the Silver Lake Mall offers an Easter Craft Fair on April 16 from 10 a.m. until 6 p.m. There will be a number of local vendors at this community market, such as Cutoff Crafts, which specializes in handmade earrings, crochet toys, dice bags, and more unique items. There will also be the option to take pictures with the Easter Bunny during the event and an Easter egg hunt for the kiddos. It's sure to be a fun-filled day of Easter shopping and fun for all who attend.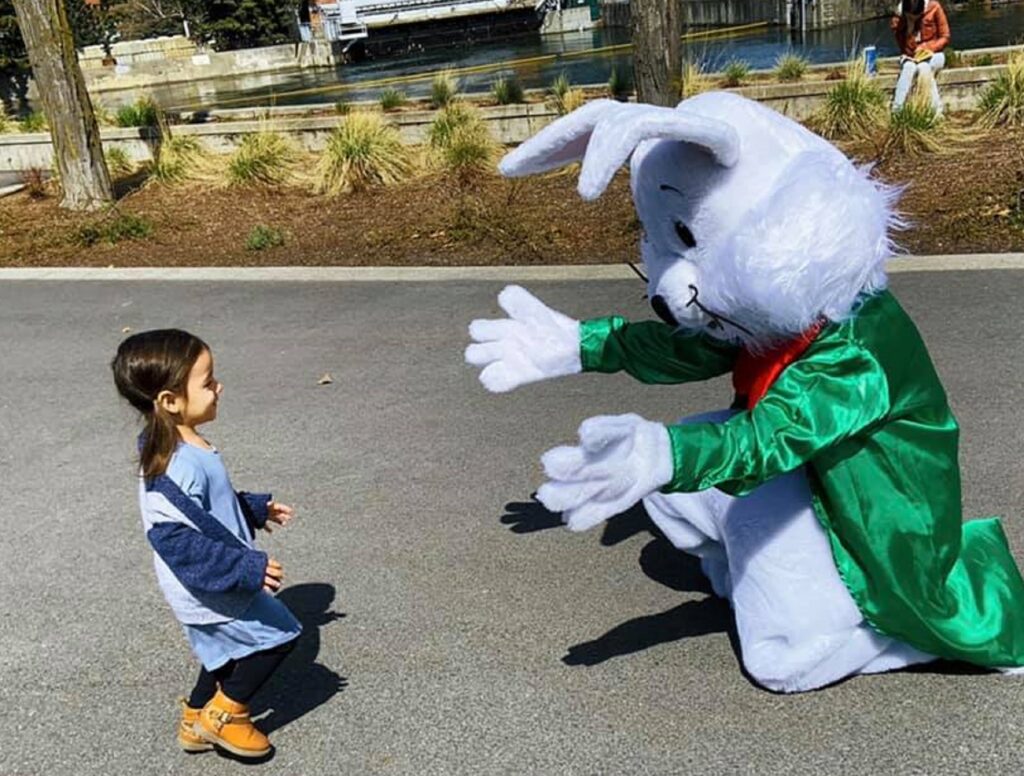 Easter Egg Hunt and Brunch at Riverfront
507 N Howard St., Spokane
509.625.6600
You and your family can join in on the Easter fun at Riverfront Park's signature 10,000 egg Easter Egg Hunt with the Easter Bunny this upcoming April 16 from 9:30 a.m. until 12 p.m. Keep an eye out for those golden eggs as they have prizes totaling up to $500 nestled inside. Participation in the egg hunt itself is free. You can also join them for brunch at the Sky Ribbon Café during the event for just $24.50 per adult and $14.50 per child over the age of 5. They've already planned a delicious breakfast of waffles and pancakes, scrambled eggs and breakfast potatoes, fresh fruit, decadent pastries, and a baked ham carving station.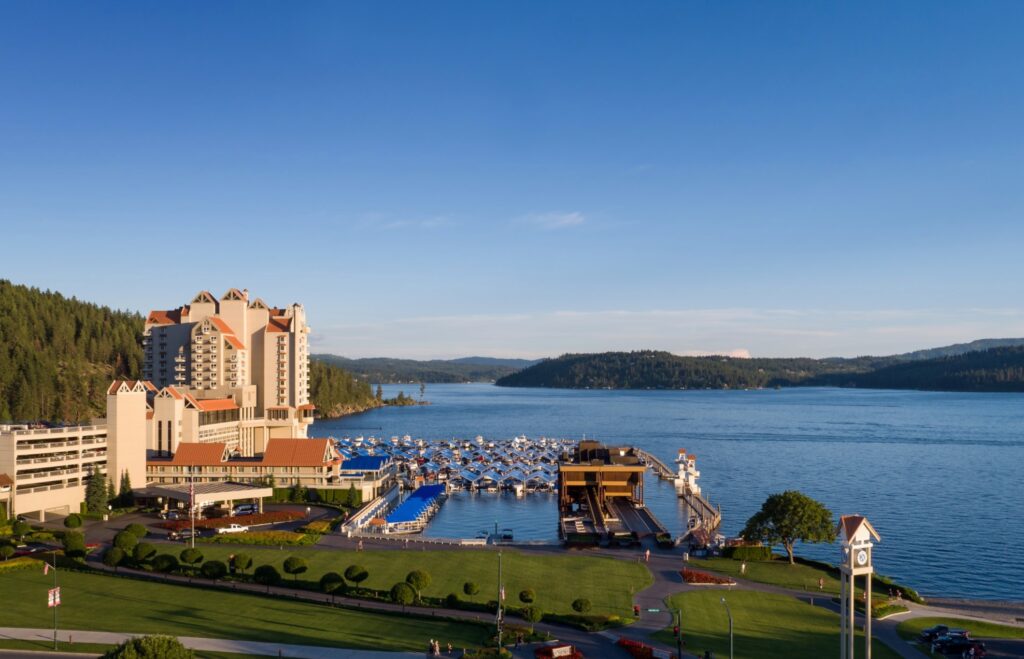 Easter Happenings at The Resort
115 S 2nd St., CDA
208.765.4000
You can experience tons of Easter fun on the edge of beautiful Lake Coeur d'Alene if you join The Coeur d'Alene Golf and Spa Resort this year. From 7 until 9 p.m. on Easter Sunday, April 17, they have a wide variety of Easter Happenings. The series of events throughout the day include their annual Dockside Easter Brunch, Beverly's Easter Luncheon, Easter Sunday at The Cedars Floating Restaurant, and Easter Sunday at Tito's Italian Grill. They will also be offering Easter Gifts at Taphouse Unchained for those looking to embrace their inner Easter Bunny and surprise their loved ones with a holiday surprise. You can also celebrate Easter on the lake itself by joining in on the Easter Brunch Lake Cruises for those who want to have fun on the water.
The Easter Bunny will be very busy in our Spokane community this upcoming Easter, but he is ready and waiting for all to get them into the holiday spirit!
Hosting a fun event or egg hunt this Easter? Send us an email at submit@spokanetalk.com to be added to this list!