Every holiday season, parents around the world come face to face with the biggest question of all during this magical time of year — what toy will make their child light up like the Christmas tree in the living room? And this is a question that has become harder and harder for parents over the years. Long gone are the days were children just wanted teddy bears and dollies. Now, they want exciting, engaging, and eccentric toys that will make their imaginations spark to life. It's a pretty big ask from such little ones and it can feel quite overwhelming for parents but luckily for the ones in our Spokane community, there are plenty of local toy stores to explore to find that perfect Christmas toy!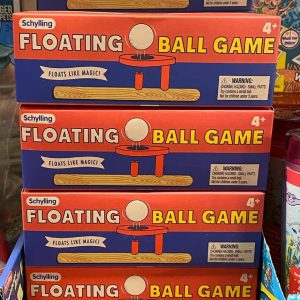 Boo Radley's
232 N Howard St., Spokane
509.456.7479
"Boo Radley's is a toy shop, gift shop, fun place to go which has everything you didn't know you needed," quotes one out-of-town reviewer, Sharece B., from Oregon on Yelp for one of Spokane's favorite local toy stores. Yes, there's definitely something for everyone at Boo Radley's this holiday season as the store itself is filled with toys, books, cards, décor, and more. What makes gifts from Boo Radley's stand out from all the rest is that it's the perfect place to get those unusual and weird presents that are still cool and perfect for whoever you get them for. It's impossible to believe that any toy picked from this impressive store could disappoint a child on Christmas morning.
Figpickles Toy Emporium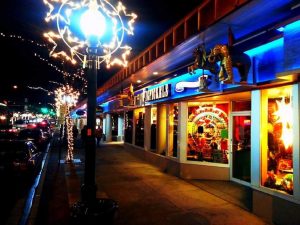 210 E Sherman Ave., Coeur D'Alene
208.667.2800
At Figpickels Toy Emporium, they believe shopping should be fun for kids of all ages, and if you think shopping at a toy store isn't fun for kids of all ages, well then you haven't been to Figpickels! The award-winning customer service here is a given, but it also makes every visit stand out in the store's combination of hands-on displays, unique and retro toys, and their German working carousel! Walking around in this store can make you feel like you're visiting the carnival when all you're doing is Christmas shopping for toys, thanks to all the colorful lights and displays, but isn't the carnival one of the best places to get toys anyway?
Time Bomb Collectibles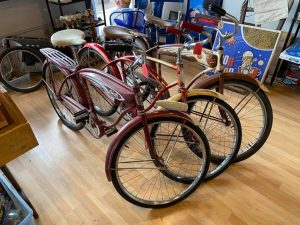 711 N Monroe, Spokane
509.326.6949
Are you looking for a blast from the past in your toy selection for that adult that never grew up? Or want to have your child experience the same joy as you from your favorite childhood toy? Then Time Bomb Collectibles is the place to go for all your vintage toy needs. They take you back in time with memories of your first bike, your beloved action figures, and that favorite comic book that your mom took away because you wouldn't stop reading and go to bed. Popular finds at this store are vintage bikes, old toys, Star Wars action figures, collectible art prints, vintage magazines and books, and all things classic, toy-wise considered. There's an explosion of fun waiting at Time Bomb, and it's sure to follow you home with whatever gift you bring for the holidays.
The General Store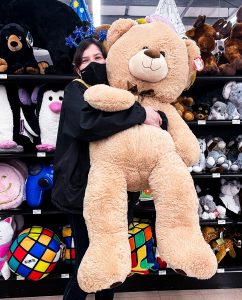 2424 N Division St., Spokane
509.444.8005
Though The General Store in Spokane is most famous for its toys for big people, after 75 years of locally owned and operated service, the store has finally added toys for kids to its repertoire this last October. They now offer games, puzzles, plushies, and more while bringing in exciting brands like LEGO and Nerf. Since the addition, they have made their way up the ladder in having one of the largest selections of toys in the Inland Northwest. It's a great selection to browse through this holiday season, especially if you need to buy for more than just the little ones.
No matter where you go and no matter what toy you buy, you can't go wrong this holiday season shopping at any of these, or any other, local toy stores. After all, the magic of Christmas starts with the mystery of what's inside the beautifully wrapped box, and it just needs something fun to go in it.