In a world where social media platforms have become stages for self-expression and creativity, one individual has seized the spotlight and transformed her passion into a platform that resonates with thousands. Self-described curvy creator Nahiely Alexandra has captivated audiences on TikTok and beyond with her unapologetic embrace of her curvaceous body, inspiring fashion insights, and genuine connection with her followers. Now, Nahiely Alexandra is living her dream as a content creator and has found herself in Spokane's spotlight as the best local TikTok Star!
Getting to Know the Star Nahiely Alexandra Beyond TikTok
When Nahiely joined TikTok in 2020, she never expected it to lead to her dream job as a content creator, but she could tell immediately that the multimedia platform was in her wheelhouse.
"I've honestly always been the kind of person who loves connecting with people and building relationships," said Nahiely.
In addition, Nahiely imbibed the values of ambition and hard work at an early age, which her single mother instilled into adulthood. This foundation paved the way for her to pursue higher education, graduating from Eastern Washington University with a degree in public relations in 2018. It was also in college when she met her husband. Together, they have a beautiful daughter and two loyal canine companions to make up their joyous little family.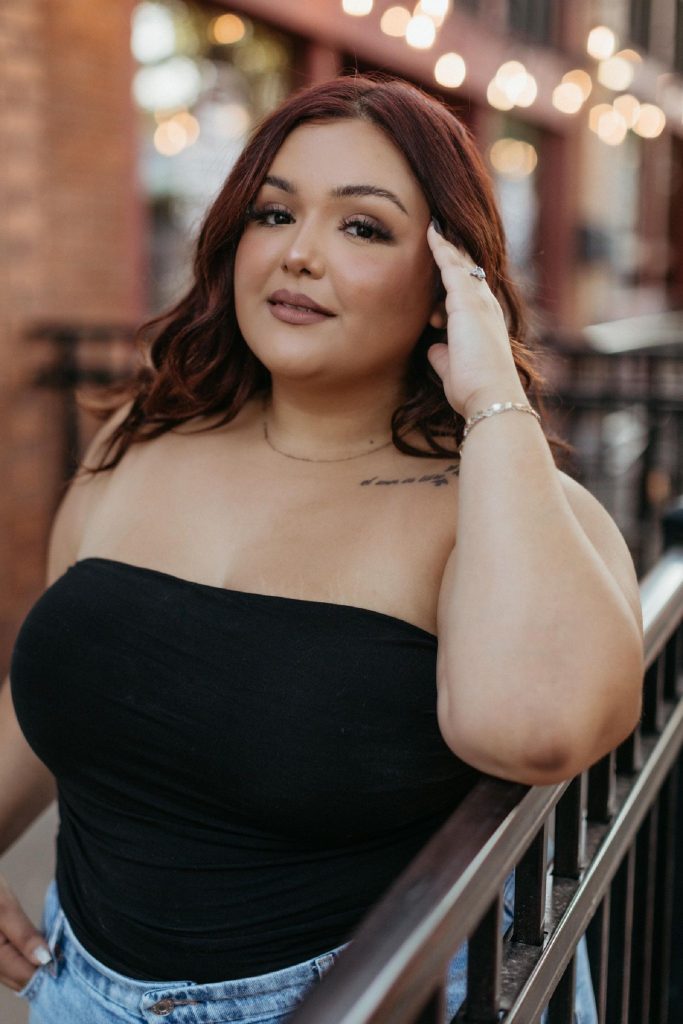 A Video Goes Viral and Changes Nahiely's Life
Nahiely's metamorphosis into a content creator extraordinaire came later in life, much to her surprise. It all started when a video went viral featuring Nahiely reviewing Amazon and Skims bodysuits as a plus-sized woman. It kickstarted her online presence, solidifying her as a "curvy content creator" who now engages an audience of more than 160,000 followers to embrace themselves and their bodies.
"This journey has been kind of a whirlwind over the last year!" beams Nahiely, who states that one viral video started her transformational journey as a fashion influencer. Since then, she has had some incredible opportunities to work with different brands and even build a stream of income for her and her family.
"I feel like things are only getting started, but I am hopeful for the journey and where I am so far," she says.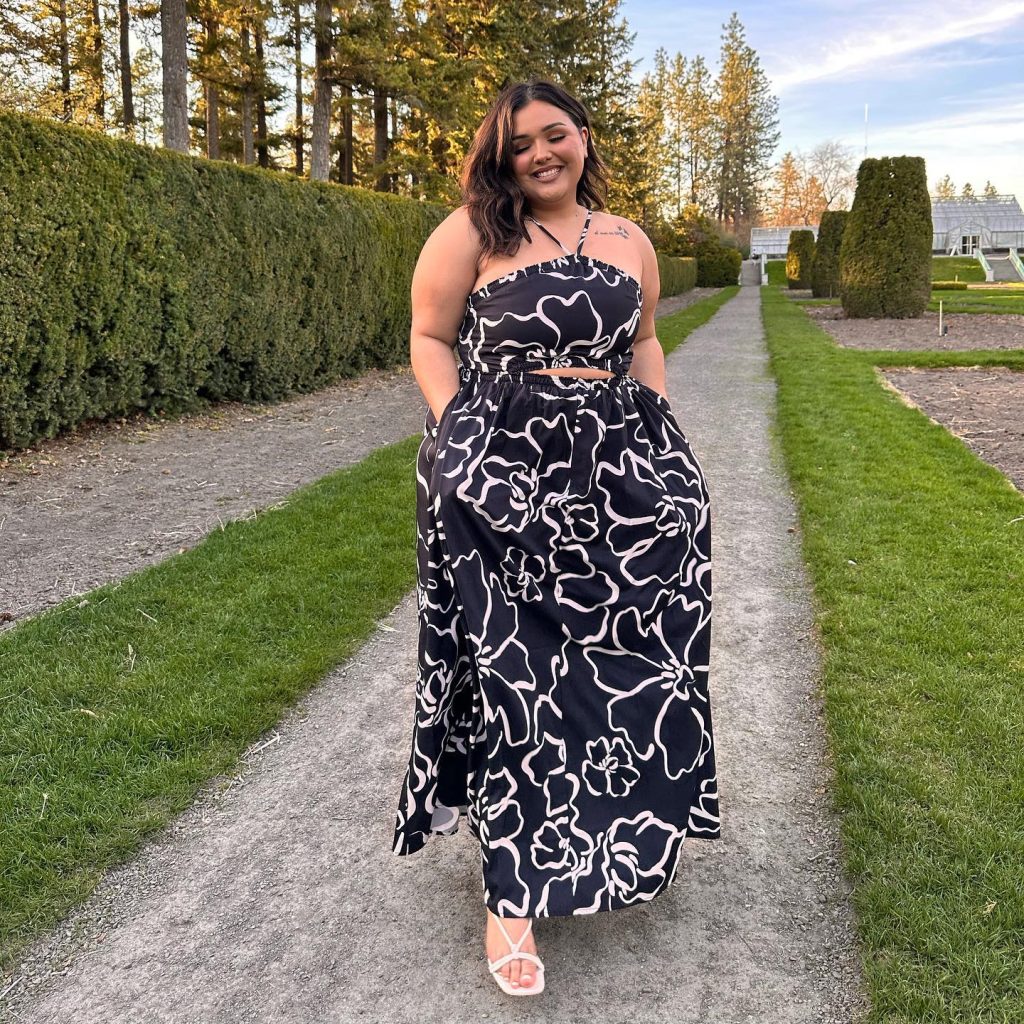 Nahiely Finds Her Niche in Fashion
Initially, when Nahiely first joined TikTok, she never had a plan set in stone for what she wanted to do with the platform.
"I just liked the trending sounds, the transition videos, and the representation and knowledge I was getting," she says.
In addition, the video she made comparing a Skims shaping bodysuit to an Amazon one was not the first time she went viral, but it was the first time she went viral and felt like she was indeed onto something.
She had previously gone viral for the first time with a random video she created on how to correctly say her name and what it was like to work in customer service. At the time, Nahiely knew she didn't want that to be her niche. She then went viral again in a video discussing how she planned her budget wedding.
"Those videos were fun, but again, I knew that I did not want to create that kind of content forever. I decided to post more organically about beauty and fashion because that was something I always loved," said Nahiely.
It was when she took the time to dive deeper into this type of content that made her the happiest that things began to take off for the young, trending online star. Her passion for fashion really shined through, as well as her self-love that was inspiring women everywhere to love themselves and their bodies. It resonated in the hearts of many, and from there, Nahiely's following grew.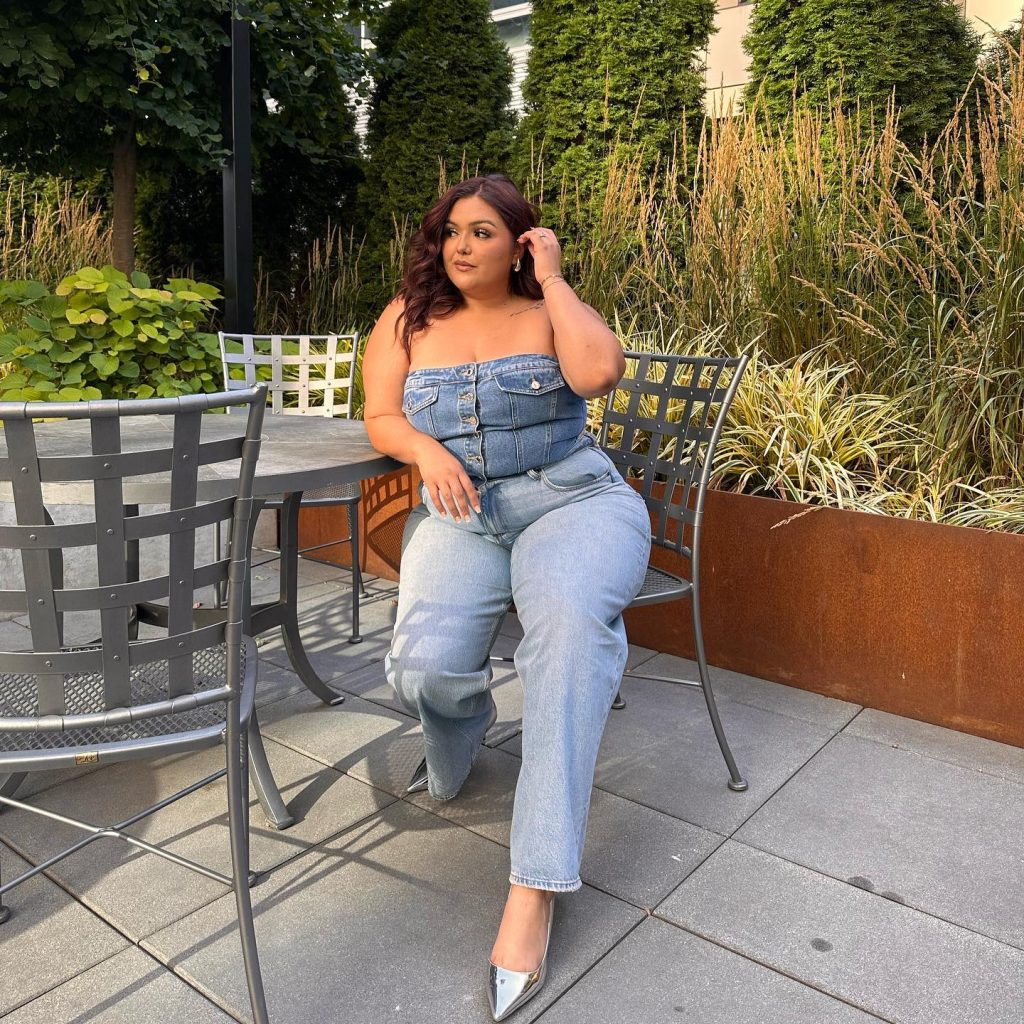 Branding and Growth: Nahiely Becomes a Spokesperson/Model for Top Brands
Nahiely's rise to prominence attracted not only more followers but also brands keen to collaborate and have her model their clothing. From her first PR package from Versed Skincare to her initial paid partnership with Princess Polly, she has embarked on a journey of collaboration that has brought her ample opportunity to work with a diverse array of companies.
"I remember that feeling being so surreal to think that brands were wanting and willing to take a chance on me," shares Nahiely about her first experience with Princess Polly.
Since then, she has worked with many companies and looks forward to more of these endeavors. Already, she's found herself working with Walmart, Dove, AZAZIE, Good American and more. In collaboration with these brands, she creates content for her followers, engaging a diverse community of individuals, including plus-sized women, mothers, Latinas, and any woman who feels underrepresented within the fashion community.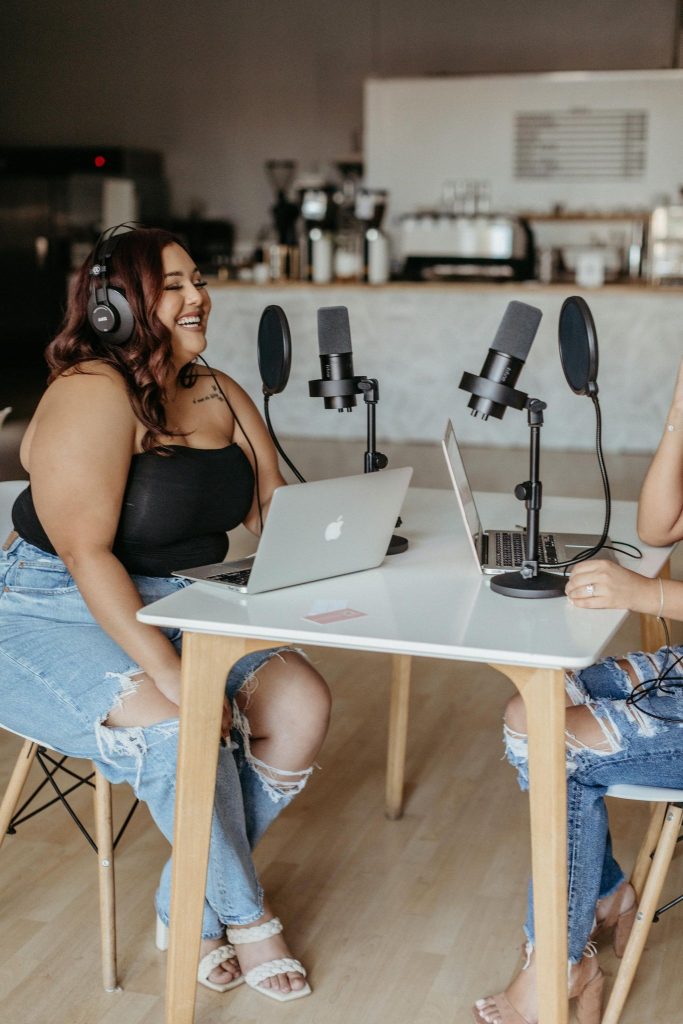 In partnering with these brands, Nahiely has found herself stepping into her role as a curvy content creator with the utmost confidence, "I feel my most authentic self. It has empowered me to step out of my comfort zone and to connect with people," she says. "I am learning to embrace my body just as much as I feel I am teaching others to do the same."
With this surge in popularity, as Nahiely fulfills her empowerment mission, her hope for the future is to take her platform to the next level. Currently, she's working to grow her Instagram following and overall build on the community she's formed thus far, her "Cuties," as she affectionately calls them.
"I want to continue to network and inspire women," she says, adding that she'd love to take things from social media and bring them into the real world by attending events and possibly hosting them one day herself.
Those looking to follow Nahiely and experience her message of body positivity and empowering women can do so by following her @nahiely.alexandra on TikTok, Instagram, and LTK. Future Cuties can also shop her Amazon store for her latest fashion finds, and her newest venture, her Blossoming Besties Podcast, can be found on Instagram as well.