There's no shortage of wildlife and wilderness in Spokane. From bird watching to natural wildlife viewing, outdoor adventure awaits around every corner of our region. And with a variety of freshwater lakes, rivers, and streams to explore, that also means that there are plenty of opportunities for Spokane's fishing enthusiasts to grab those tackle boxes and head-on down to the water to catch those whoppers!
Spokane River
Some of the best fishing around can be found along the Spokane River from the beginning of summer through fall. Fishing is welcomed along all parts of the river, but there are three specific spots that fishers typically find themselves reeling in the most, that being the lower part of Riverside State Park, the access point near Sullivan Street Bridge, and the Washington and Idaho state line.
The river is home to native Redband trout, a string of rainbow trout known for their beautiful red streak down their body and vibrant black spots. Smallmouth bass is also popular to fish along the river, of which it has plenty and then some. Depending on water temps, you're more likely to reel in bass as the temperature of the water warms and trout when the temps are cooler. Don't forget to try out fly fishing along Spokane River, as it can be a unique and enjoyable experience for anglers, with the potential of reeling in some of the biggest catches of the day!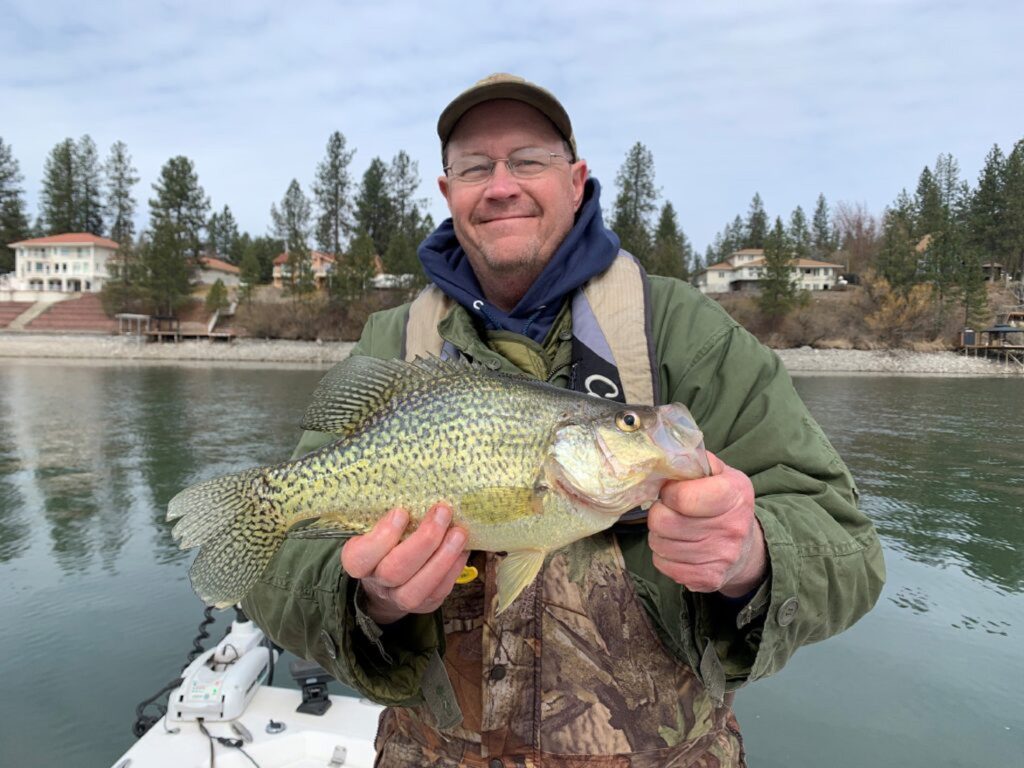 Lake Spokane
Fishing hole Lake Spokane, also known as Long Lake, is another local favorite spot among fishermen in the area, as the reservoir is a great place to catch warm water fish. Anglers typically expect to reel in yellow perch, largemouth and smallmouth bass, and black crappie. In addition, the lake is also one of the best places to catch rainbow trout as it is stocked annually with 155,000 catchable-size triploid rainbow trout as part of a ten-year agreement between Avista Corporation and the Washington Department of Fish & Wildlife. Several boat launches and public access points surround the lake as most anglers prefer to fish in these waters by boat. Pack up your tackle box and plan to make it a weekend of fishing, as the lake also features several resorts and campgrounds to stay at.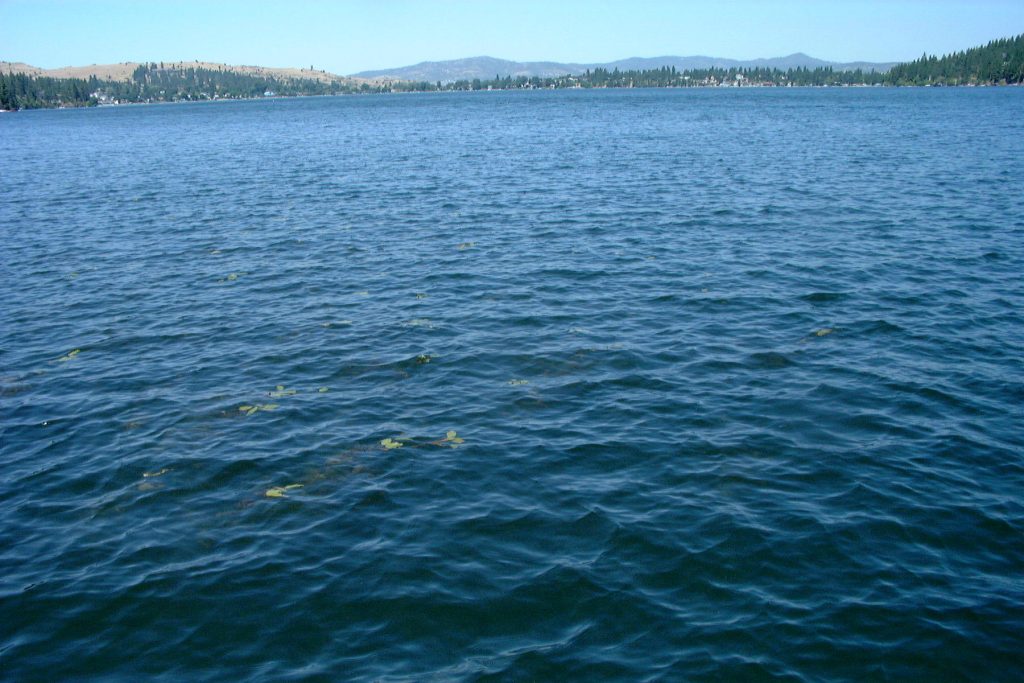 Liberty Lake
From March 1 until October 31, Liberty Lake is open for fishing and can prove outstanding for brown trout catches when it first opens in March. Though these guys are known to be notoriously tricky to catch, the opening month proves to be the perfect opportunity as it's just after ice-out, making them easier to catch. As the months wear on and the water warms, largemouth and smallmouth bass, yellow perch, and other warm-water species tend to dominate the fishery. The lake is also home to one of our region's best brown bullhead populations and provides a popular fishery for channel catfish. Fishing aficionados will also be happy that two-pole fishing is allowed at this fishing hole.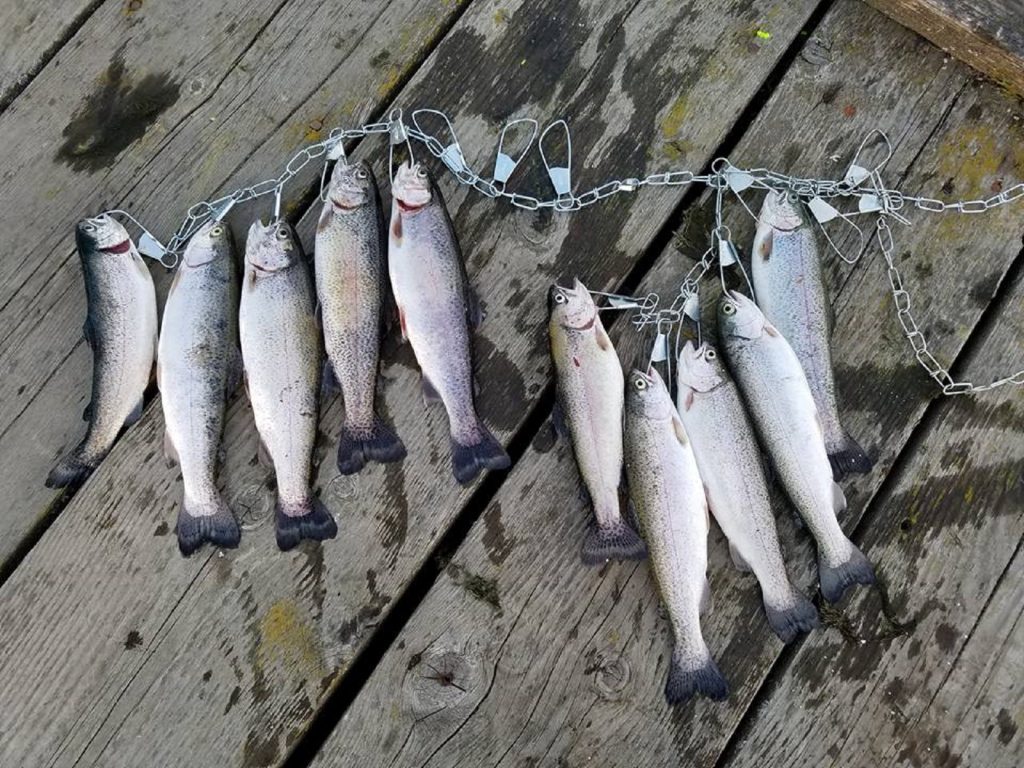 Medical Lake
Two-pole fishing is also allowed at Medical Lake, but fly fishing is the more popular method to reel in those big catches of the day at this local swimming hole. This is because the lake has consistent insect hatches in March, April, and May that make fly-fishing most productive for catches. The lake opens for fishing season on March 1 and continues through November 30. Fishermen who love large trout should add this lake to their fishing hole favorites list, as the late closure in November creates an excellent opportunity to fish for brown trout in the late fall. Before gearing up and casting that reel, check the regulations pamphlet for special size limits on gear because Medical Lake has selective gear rules.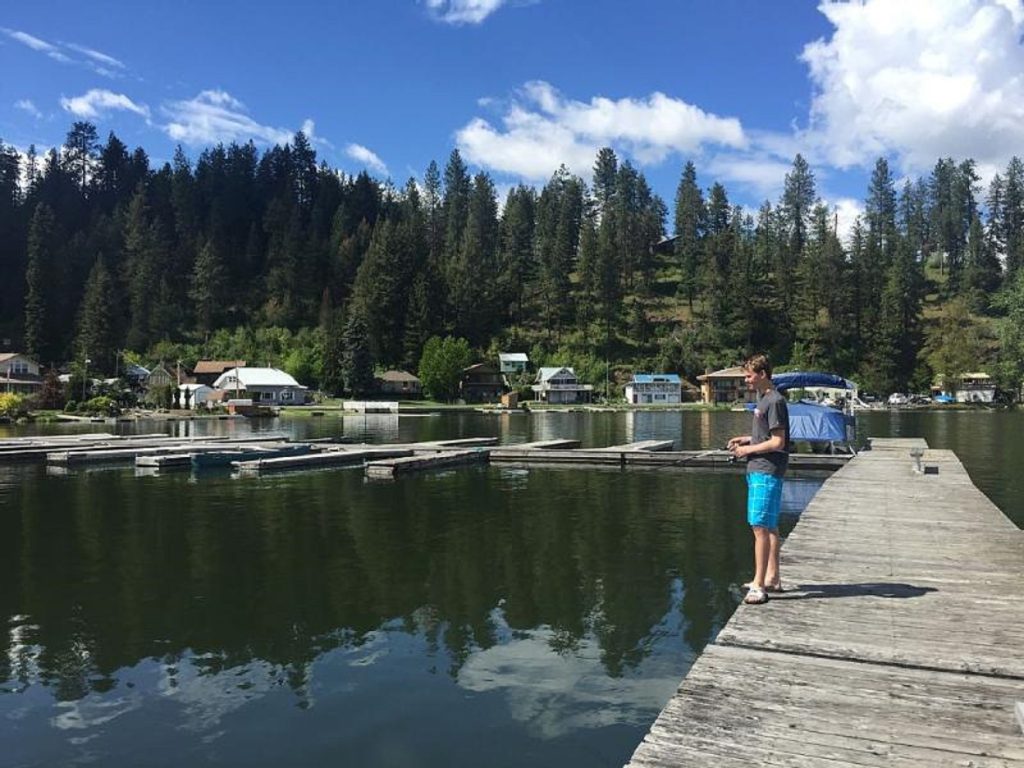 Newman Lake
Just 30 minutes from Spokane is the popular fishing destination Newman Lake. For this lake, it's not the two-pole fishing that is allowed that makes it popular, but the fact that it's open season year-round here. The fishing hole also has something for everybody. It is home to numerous fish species, including largemouth bass, bluegill, crappie, perch, catfish, pumpkinseed sunfish, and even the occasionally eastern brook trout! Newman Lake has also been stocked with plenty of tiger muskies that prove to be excellent trophy fish as they are quite elusive and often difficult to catch.
Fish Lake
Nearby fishing spot Fish Lake, as its appropriately named, is another favorite among fishermen to reel it in as it is also open year-round. The angling effort here is mainly split between trout and perch, with fly-fishing for stocked rainbow trout being best in the spring and fall. A fair population of largemouth bass tends to provide some fun action in the spring and summer months here, with extensive catch possibilities. During the winter, you can find some of the best perch fishing around as they slow through the ice. Fish Lake is also stocked with kokanee fry each spring as of 2020 and finally beginning to show up in the fishery at catchable sizes.
For those who don't mind a drive while on the hook for those trophy fish, other fishing spots farther out from Spokane, such as Williams Lake, Diamond Lake, and Eloika Lake, are also fantastic fishing holes to reel in that catch of the day! Are there any local fishing spots in our Spokane community that are your favorite that we missed? Send us your answers to submit@spokanetalk.com, and they just might be included in our next fishing hotspots article!