It's a delight to have a day dedicated to mothers. We are grateful for the existence of Mother's Day as it provides an opportunity to honor moms and thank the matriarchs of families for all that they do. It is difficult to deny the fact that these extraordinary ladies deserved recognition long before the first Mother's Day was celebrated in 1914.
Firmly believing in that notion and taking special care to ensure that all mothers feel celebrated on their special day is the syndicated hit, "Listen to Your Mother: Spokane Edition." This fabulous show will once again be hitting center stage at Bing Crosby Theater this Mother's Day on Sunday, May 14.
A Brief History of "Listen to Your Mother"
First produced in 2010, "Listen to Your Mother" was created by Ann Imig to celebrate and share stories about motherhood. At the time, Imig had written about her own experiences as a mother, and these musings led her to create an event where other mothers could share their stories as well.
Thus, the first production of "Listen to Your Mother" took place in Madison, Wisconsin, featuring a diverse group of writers and storytellers who shared their experiences of motherhood on stage. The event was a huge success, inspiring Imig to expand the concept to cities across the United States.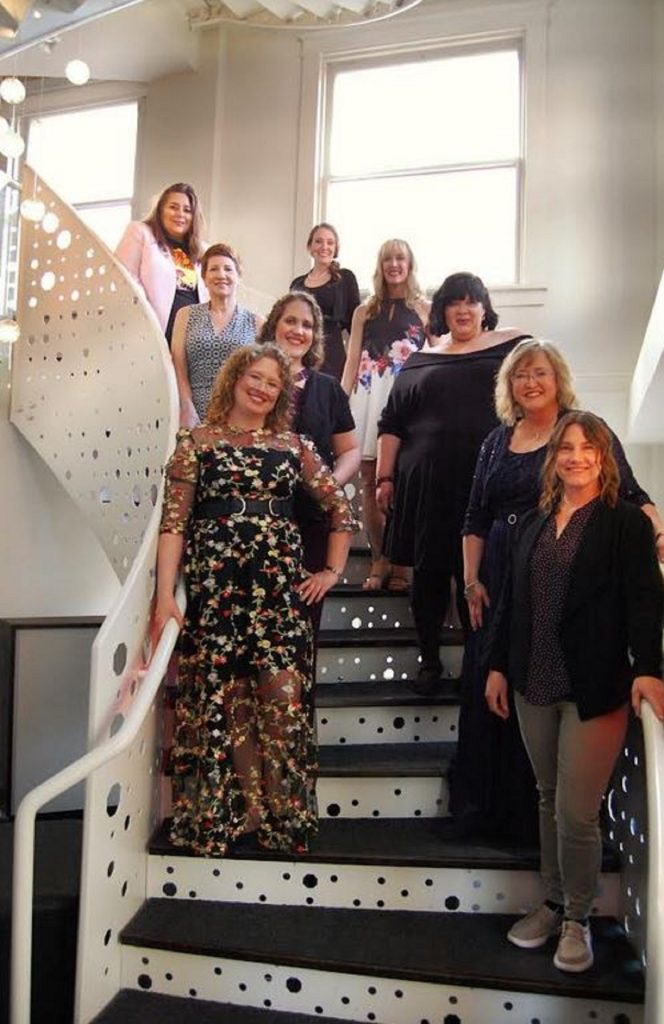 "Listen to Your Mother" Comes to Spokane
"Listen to Your Mother" has grown into a national movement since then, being celebrated typically in the weeks leading up to Mother's Day with productions in dozens of cities and thousands of stories shared on stage. Through this expansion, the hit play eventually made its way to Spokane.
That would be when Stacey Conner met Imig at a convention. Seeing the production itself and falling in love with all it stood for, Conner lobbied for Spokane to be one of the event's locations. Imig agreed, and with the help of Elise Raimi, Conner's dear friend and fellow mother, the first production of "Listen to Your Mother" debuted for the first time at the Bing Crosby Theater in 2012. The show has been a yearly delight for mothers (and others) of Spokane ever since.
"I myself was an audience member for eight years, and when Stacey and Elise announced that they were stepping down from the Spokane show, I offered to step up and produce it," remarked now-producer Kendra Johnson.
Johnson was joined by Jessica Vaughn and Nicole Parker, who offered to continue directing the show, along with Michele Peters as media coordinator. All are volunteers who work tirelessly to gain sponsors to support the cost of the show and ticket sales. Proceeds have gone to Embrace Washington for the last several years and again for the 2023 production to support their mission to fulfill the unique needs of children experiencing foster care and build foundations for a brighter future.
What "Listen to Your Mother" Means to the Spokane Community
"'Listen to Your Mother' means so much to me as a woman, a mother, and as a human being," shared Vaughn, who's more than happy to take part in this empowering event that allows community members to join a bigger conversation by sharing the smallest details of their own stories.
"Everyone has a story about motherhood, whether they had the best mom or the worst, whether they knew their own mom or are still aching from missing her. It's a part of human nature to mother and nurture. So many of the stories revolve around our attempts to do our best, to get it wrong, and to try again," continued Vaughn, who firmly believes that the event draws out the kindest and most supportive audience you can imagine.
Parker shares the same sentiment. "It is an amazing showcase of talented writers with heart and gusto bearing some of their innermost thoughts for a live audience. With that comes not only creativity but bravery. Our fabulous live audience embraces that bravery with acceptance, emotion, and willingness to hold something our authors hold out in trust."
Audiences couldn't agree more that Spokane is lucky to have such an event each year. "Listen to Your Mother" has become an integral part of the city, creating a safe space for community members to come together in mutual understanding, whether through laughter, tears, or the euphoric realization that you're not alone.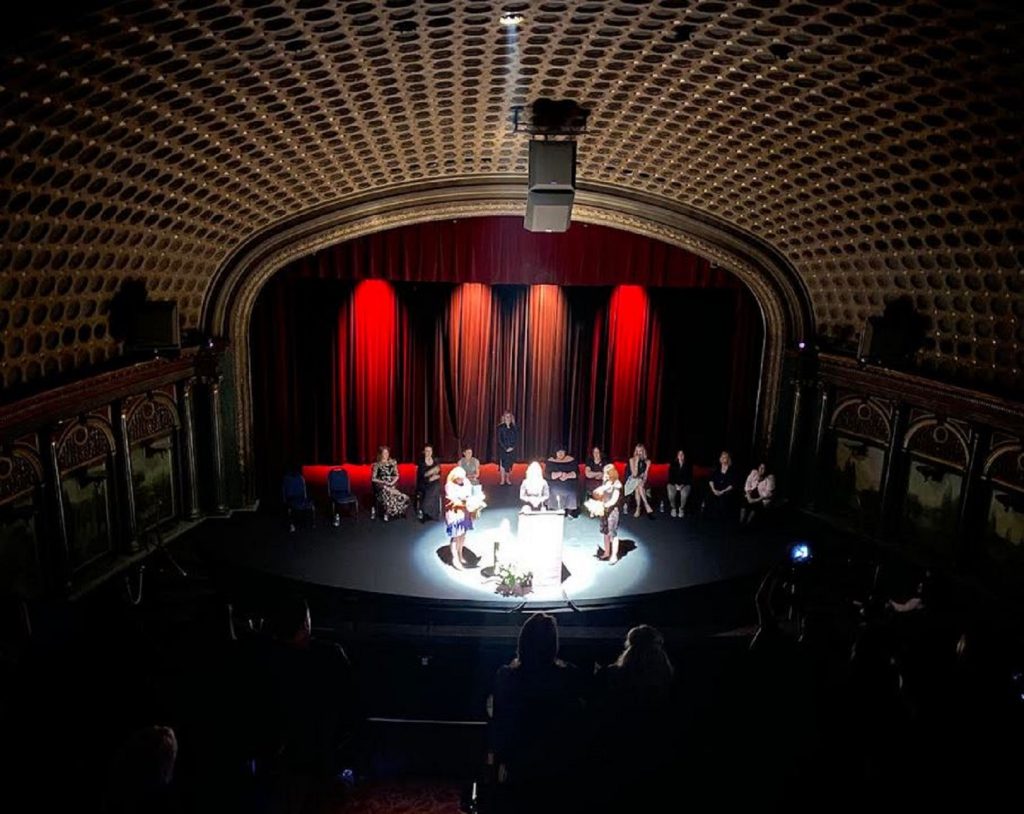 Enjoy the Show and Remember to "Listen to Your Mother"
Each year the show packs an audience of almost 400, with various cast members auditioning for the show. Once selected, they go on to tell their stories to strangers who become their friends, neighbors, and peers after the show. "Listen to Your Mother" typically begins with a slideshow featuring pictures of each cast member, and then the theater goes dark for the curtains to reopen to a sparse stage with a music stand and a microphone in the spotlight. What follows is a performance of truth in a 90-minute journey as the listening audience receives with open ears and open hearts.
"I can't imagine my Mother's Day without the show," shares Johnson. Spokane can't either, as each year, the show entertains, energizes, and empowers the special mothers in our lives we couldn't imagine spending the holiday without.
Get your tickets now for the 11th annual "Listen to Your Mother" performance in Spokane for one night only on Mother's Day, Sunday, May 14, at Bing Crosby Theater.