Like the fast-approaching summer weather, things with Spokane Valley Summer Theatre are definitely heating up. From record-breaking season ticket sales to an outstanding summer lineup and continuing movement towards a permanent home, the seven-year-old non-profit theatre — committed to providing a quality entertainment experience and education for upcoming artists — is gaining rapid popularity.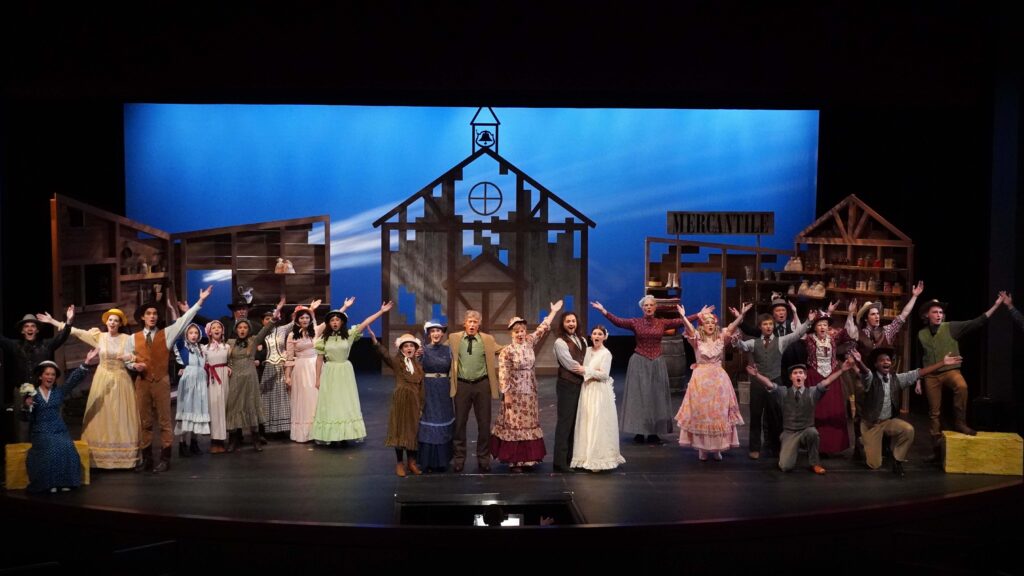 "It's a busy time, getting three shows up at the same time," SVST founder and executive artistic director Yvonne A.K. Johnson said. "Once up and running, things tend to smooth out."
Johnson — a national and international theatre veteran — started SVST in 2016. The non-profit organization's mission is to "enrich, entertain and serve the community in a safe, professional environment."
SVST's first production, "Buddy," based on the life and music of rock and roll legend Buddy Holly, proved very popular, and SVST's trajectory has been upward since then. Its annual operating budget has more than doubled from $180,000 to $470,000 in seven years while receiving local and state awards for live theatre — including the Governor's Arts & Heritage Luminary Award for 2021's production of "Little House on the Prairie."
This summer, SVST is bringing three popular productions to its stage at University High School, beginning with "The Bridges of Madison County" June 17–26, followed by Disney's "Newsies" July 8–24, and "Sister Act" August 5–21.
The schedule is capped by the return of the "Rising Stars" showcase on August 9, featuring "talented teens and young adults pursuing musical theatre and studying in coveted training programs across the nation," according to the SVST website.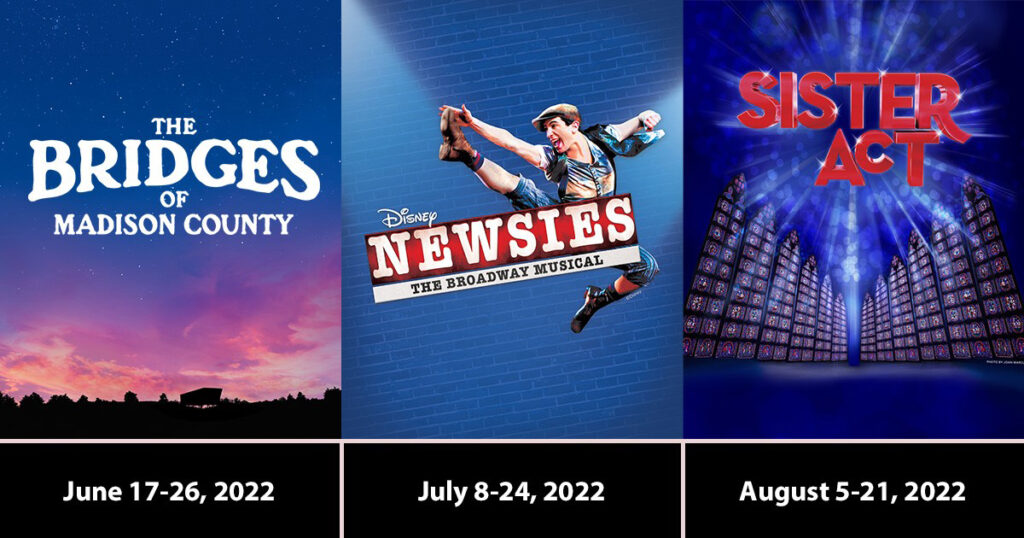 A best-selling 1992 novel by Robert James Waller and a 1995 film starring Clint Eastwood and Meryl Streep, "Bridges of Madison County" tells the story of a "forbidden love affair between a photographer and housewife" and how it changes their lives. Winner of a 2014 Tony Award for Best Score and Orchestrations, SVST's production showcases the "lyrical expanse of America's heartland along with the yearning entangled in the eternal question, 'What if…?'"
The production features SVST's first-ever Actors' Equity Association guest artist, Connecticut-resident J. Clayton Winters, playing the role of photographer Robert Kincaid, with "regionally famous" Andrea Olsen starring as Francesca.
"Newsies" is based on the 1992 Disney musical film inspired by the real-life New York City Newsboys Strike of 1899 that came about due to unfair working conditions. The production features music from Alan Menken (film scores for "The Little Mermaid," "Beauty and the Beast"), lyrics by Jack Feldman ("The Lion King II: Simba's Pride") and a book by Harvey Fierstein, who had movie roles in "Mrs. Doubtfire" and "Independence Day."
Finally, "Sister Act," based on the popular 1992 film starring Whoopi Goldberg, features regional stage veterans Vanessa Cole as lounge-singer-on-the-run Deloris Van Cartier and Darnelle Preston as Mother Abbess, head of the convent Cartier is placed in as part of the witness protection program.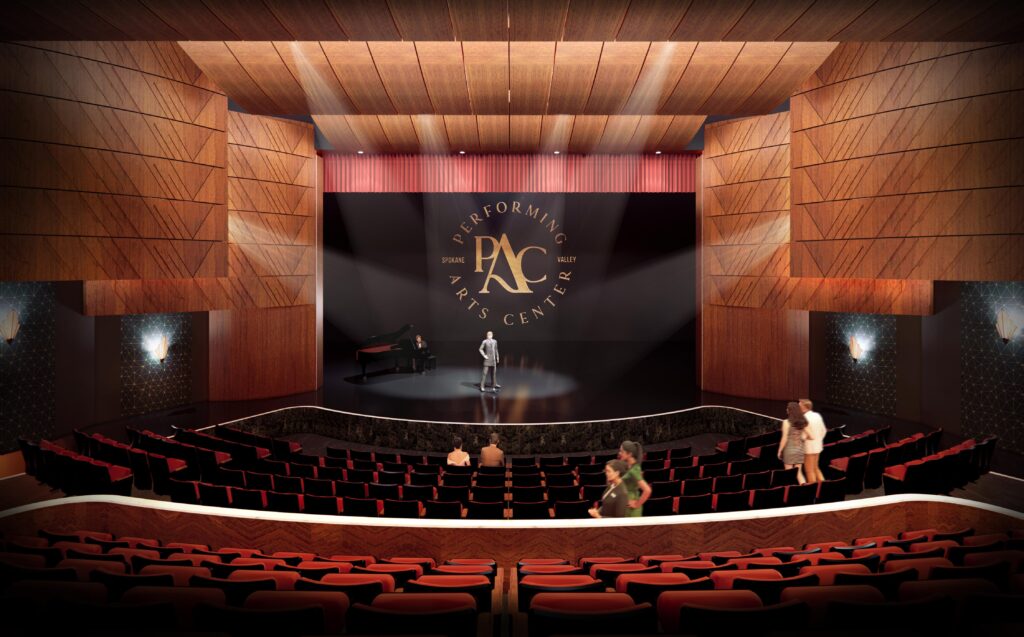 All of the productions feature a live orchestra and veteran production personnel such as David Baker (technical director), Daniel Urizka (audio engineer), David Brewster (musical director "Bridges," "Sister Act"), Lorna Hamilton (co-choreographer "Sister Act") and Annie Flood (music director "Newsies"). SVST's past success is showing again this season, and as Johnson said, season ticket sales so far are up 90% from 2021.
The continued success and growth of SVST have led to perhaps its biggest production of all — the construction of the Spokane Valley Performing Arts Center. Proposed to be built on recently-acquired land at Mansfield and Mamer Roads next door to the Tru by Hilton Hotel in the Mirabeau Park neighborhood, the 59,000 square-foot SVPAC will include a 450-seat main stage, 150 to 200-seat studio theater along with multipurpose rooms that will enable SVST to realize a vision of providing productions and educational opportunities as well as community meeting spaces year-round. "It's going to be the heart of the Valley," Johnson said. Johnson is also executive artistic director for SVPAC.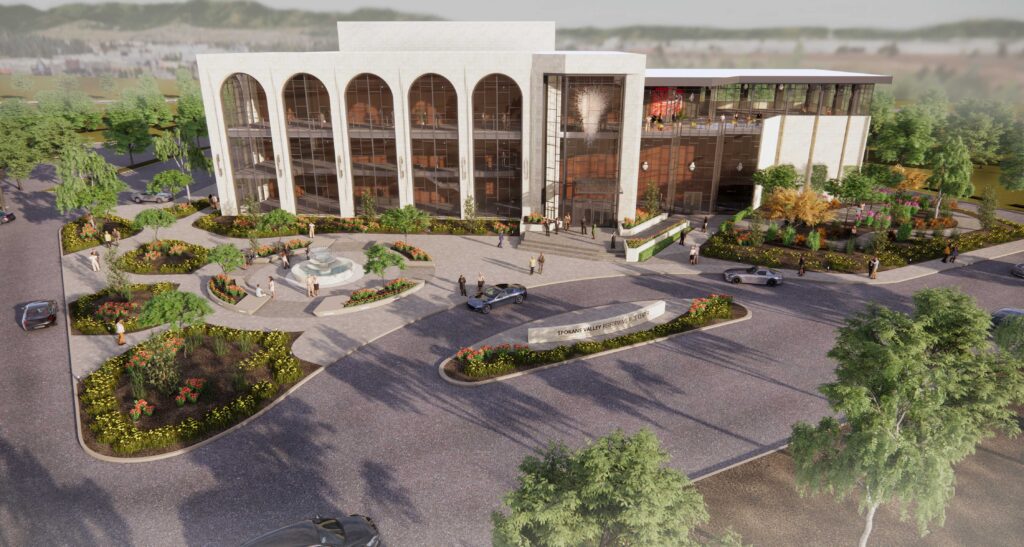 Funding efforts for the estimated $36 million project began in 2021, and Johnson indicated that the organization is over halfway to its goal, having raised $18 million. Many individuals have been involved in fundraising, with SVST recently hiring former Greater Spokane Valley Chamber of Commerce Director of Membership and Events, Georgia Oxford as the project's capital campaign manager responsible for individual, business and corporate gifts.
Johnson also stated Dr. Marnie Rorholm, Managing Director for the SVPAC, has been "instrumental" in helping to line up governmental and foundation funding along with grant writing. While a daunting task, Johnson said their approach has been not to look at the end goal so much as where they are each day. "One step at a time," she added.
A groundbreaking ceremony for the center is scheduled for August 13, with Garco Construction serving as contractor and NAC as project manager. Johnson shared their hopes to have the center open for the 2024 summer season that June. "It's really been Spokane Valley Summer Theatre that's brought this to fruition," she added.
Tickets for SVST's summer productions are available by clicking on this link.