Skincare is often something people look to during the winter because of the harsh daily conditions your skin witnesses. Snow, wind, and going from super chilly outdoor climates to forced hot air and fire-heated indoor environments take a number on the skin. However, there are many spas for skincare and self-care around Spokane that can help you through the winter and the entire year, for that matter. Preventative skin care is better than only seeking treatments when you're having problems with your skin. Keep your skin glowing with spas for skincare and self-care around Spokane.
The Glow Co
The Glow Co is a holistic skincare studio and wellness boutique in downtown Spokane. Their approach is to give clients glowing skin from the inside out. They specialize in plant medicine and promote practices in self-care to aid in your skincare treatments. When you're ready to "find your glow" and natural radiance in Spokane, The Glow Co welcomes you to their community.
Master estheticians craft treatment plans based on each individual's unique skin and needs. Their therapists value transformative results for the body, mind, and spirit beyond the skin's surface level. Treatments here are indulgent at their elegant spa facility.
The Glow Co's team focuses on intuitive skincare, where they'll assess what each customer needs using only vegan and botanical-based products. This winter and at all times of the year, gift yourself time to relax and a spa treatment to enhance your self-care and self-love. After a treatment, you'll feel more grounded and connected to yourself.
Options for treatments include massage for lymphatic drainage, cupping, Gua Sha sculpting facial, LED light therapy, reflexology, Ozone therapy, gemstone therapy, Thai herb poultices, lash extensions, waxing, lash lifting, brow tinting, soul healing, and guided meditations.
Wondering what appointment to book online? They recommend you choose whatever facial speaks to you. First-time clients will receive a free consultation during their scheduled treatment time. Once the experts look at your skin, they'll set up an official treatment plan. All offerings will be intuitive and customized specifically for you based on your skincare goals.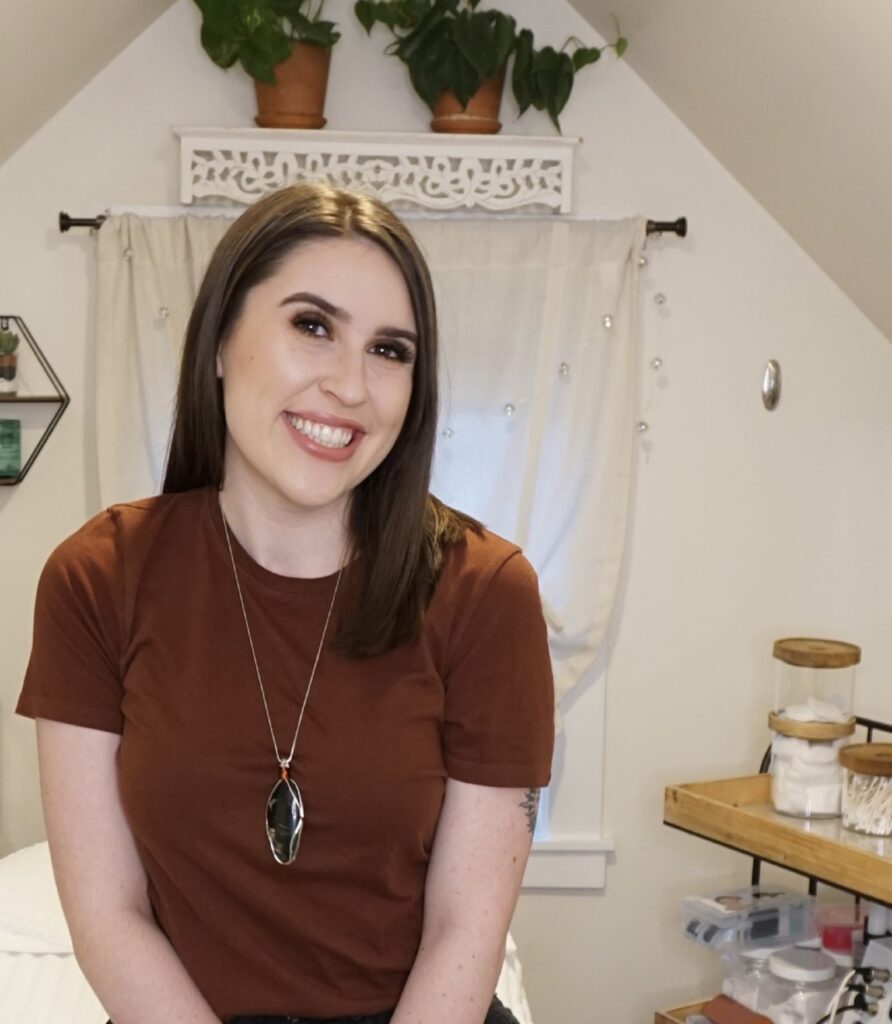 KayDee Reanne Esthetics
Throughout her career and beauty school, KayDee Reanne has continued to involve herself in continuing education courses to always take her knowledge to the next level and provide her clients with the best and most advanced treatments possible.
KayDee Reanne Esthetics offers customized facial treatments to assist individual clients' needs. Specifically, she focuses on acne, uneven skin tone and hyperpigmentation. Customized facial treatments allow clients to relax during their care. Often, a personalized treatment will include cleansing, specialized exfoliation, face and neck massage and a healing and soothing mask to finish it all off.
KayDee is a certified acne expert, PCA medical-grade product devotee and facial cupping massage professional. Her office specializes in oxygen facials with countless benefits, including hydration, boosted circulation and better skin-cell turnover rate. An oxygen facial also helps heal and kill bacteria that cause acne. Combining the oxygen facial with advanced skincare products creates a reaction that leads to clear and young-looking skin.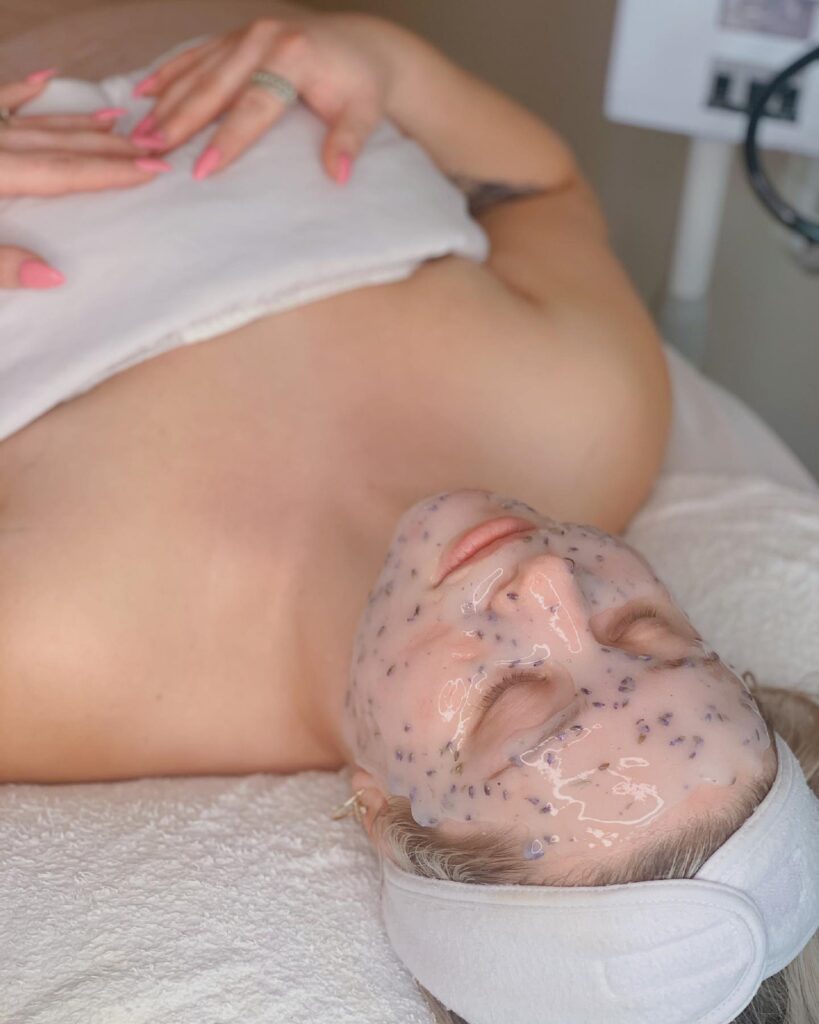 Men are great candidates for facials as well! KayDee tailors her facials to fit the specific needs of a man's skin. The men's facials include deep cleansing, exfoliating, detoxifying the skin, extracting blackheads and whiteheads, and soothing the skin with a mask and hydrating treatments to reduce irritation from shaving.
Chemical peels are a hot trend in skincare right now, and for a good reason. A chemical peel is a chemical exfoliation process used to treat severe skin conditions. These facial treatments target hyperpigmentation, fine lines, wrinkles, discoloration, and scarring from acne, all while giving you youthful and healthy skin.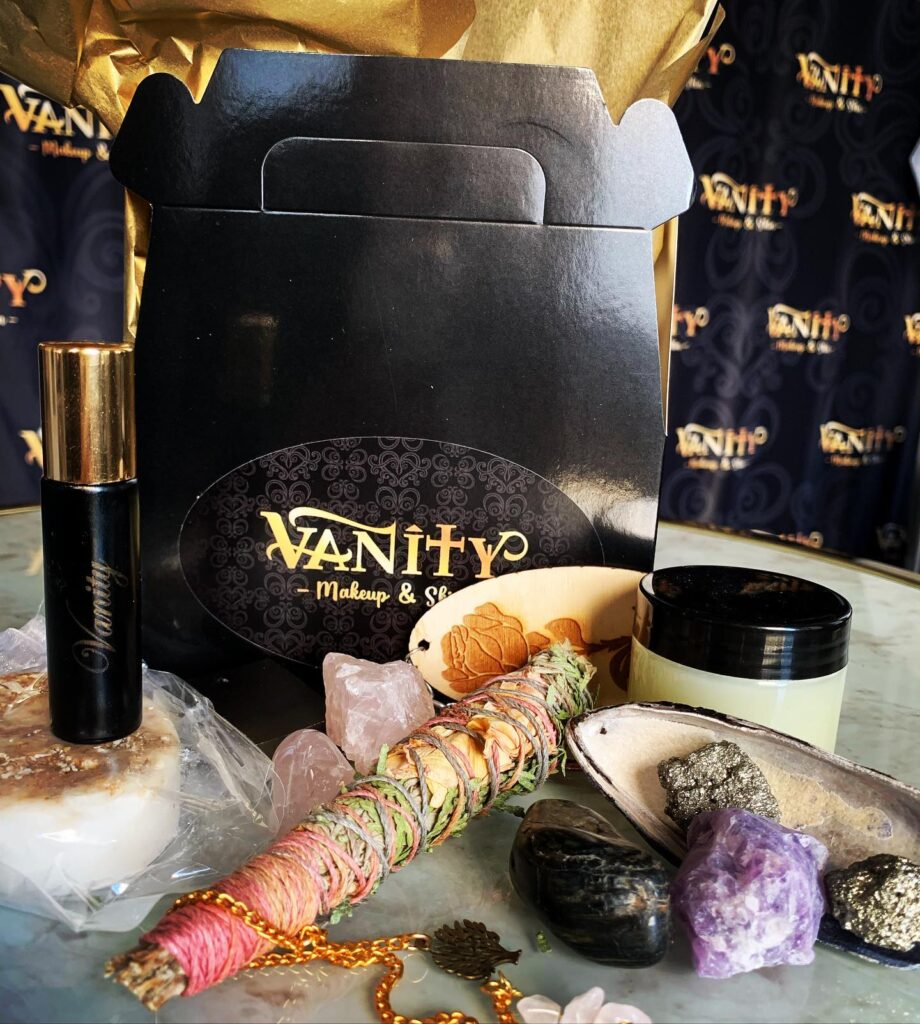 Vanity Makeup and Skin
Vanity Makeup and Skin is a skincare spa and makeup bar in downtown Spokane. They are an alternative and holistic day spa specializing in anti-aging treatments and energy work. Their skincare services and treatment-based facials are popular skincare and self-care rituals for people around Spokane. Vanity employs microcurrent facials, LED light therapy, facial waxing, lash lifts, brow tints, electrotherapy, and an acne specialist is always on staff.
Following an in-depth skin consultation, the estheticians will decide on the best products and ingredients to meet the goals of each client. Often, most treatments will include some form of double-cleanse, exfoliation, steam facial, mask and therapeutic moisturizer. These are basic protocols for most facials, but each element is selected personally for each patient.
Their office has a variety of skin-detoxing products, brightening treatments, manual exfoliations, massages with crystals and gems, high-frequency facials, scrub treatments, and micro-current facials. When you choose to stimulate your skincare routine at Vanity Makeup and Skin, your skin is sure to be smooth, soft and glowing.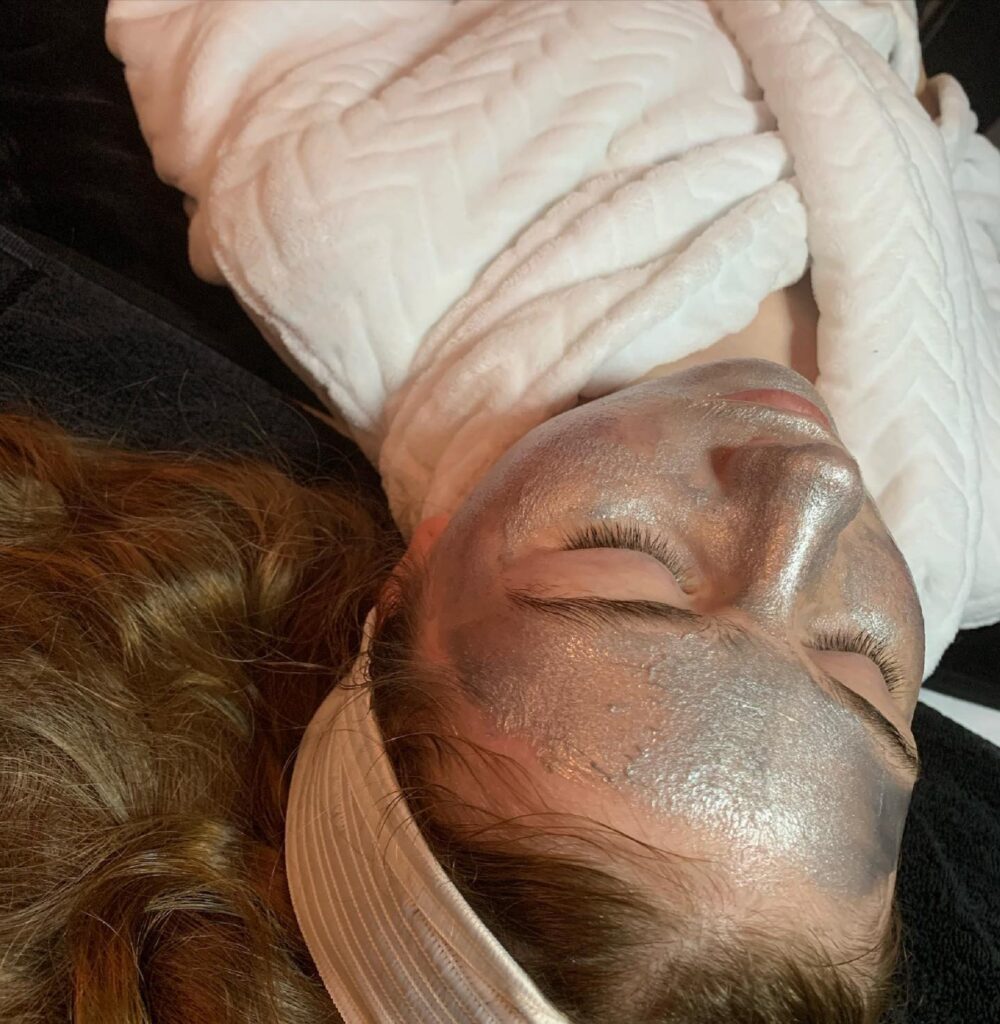 Vanity Makeup and Skin uses LED light therapy facials. Light is a great way to treat acne, encourage collagen growth, brighten the skin, and promote wound healing. Light therapy stimulates cells within the skin, enhancing anti-aging benefits, reducing skin sensitivities and relieving your skin from the bacteria that causes acne.
Relax, cleanse, get exfoliated, and hydrate your skin with soothing minerals, herbs, salts and floral treatments at this amazing skincare spa in downtown Spokane. Clients receive complimentary infrared treatments, a heated massage chair in the waiting room, and beverages, including champagne.
Your skin is the largest organ in your body and deserves some love. We often talk about eating healthy, drinking plenty of water, and exercising regularly to stay young and healthy. However, making self-care a ritual is also a way to peel back the layers of time to see a more youthful and glowing you underneath. Getting a facial at a spa in downtown Spokane is sure to make you look and feel more happy, healthy and cared for. You'll love giving yourself time to relax while master estheticians massage and use top-of-the-chain technology to give your skin the boost it needs. Book an appointment with one of the skincare and self-care spas around Spokane today — your skin will thank you!