It's hard to believe that we've been celebrating the age-old tradition of New Year's for thousands of years, and even harder to believe that another year has come and go. Yet here we are, about to make new resolutions and start all over again but not before we go out with a bang on the final night of the 2021 year! First, there must be fireworks, parties, champagne, and a New Year's Eve kiss before we can start the next chapter, known as 2022. Celebrate New Year's Eve in style in Spokane.
Spokane Symphony
1001 W Sprague Ave.
509.624.1200
Nothing stops The Spokane Symphony when it comes to upholding one of Spokane's greatest traditions. Spokane Symphony music director James Lowe will be conducting his first New Year's Eve concert of Beethoven's Ninth. They promise an "exhilarating and inspiring work dedicated to freedom, joy, and brotherhood." The show will start at 7:30 p.m. on New Year's Eve, with tickets starting at $25.
MasterClass Big Band New Year's Eve Maskuerade Bash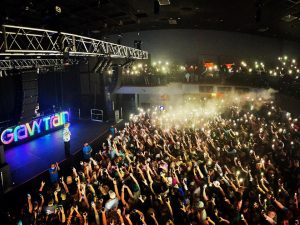 919 W Sprague Ave.
509.244.3279
All ages should mark their calendars and decorate their masks for the special event happening at the Knitting Factory in downtown Spokane. MasterClass Big Band will be featuring Jim Swoboda at their MASKuerade Bash '21, but they won't be the only entertainment for the celebration. All night, there will be dancing and live music from the area's top artists, with award-winning Bobby Patterson and the Two Tones playing the best in blues/rock. Prizes will be given out to the best-decorated masks during the show, so come prepared to show off your creativity!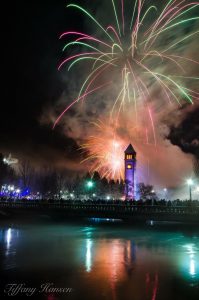 Riverfront Park Fireworks Show
507 N Howard
Families can once again ring in the New Year at Riverfront Park for a spectacular, vibrant fireworks show. Even the Numerica Skate Ribbon and Sky Ribbon Café are excited and extending their hours from 10 a.m. until 10 p.m. on New Year's Eve. The show will begin at 9 p.m. and last for a colorful 15 minutes. The nearby Pavillion will also be doing a countdown light show to ring in the New Year from 8 p.m. until that fateful midnight hour.
New Year's Eve Gamenight
6120 N Addison
509.487.6757
For those wanting to spend a more chill night indoors on New Year's Eve, North Addison Baptist Church is hosting a New Year's Eve Gamenight. They're opening their doors and encouraging anyone who wants to attend to bring their favorite table and board games to join them for a night of fun, family, and friends. Refreshments will also be available, but outside snacks can also be brought in as well. There will also be a TV set up for playing holiday movies. The event starts at 8 p.m., but doors will be open at 7:30 for those who need time to set up for the night of fun.
New Year's Eve Cruises
Hwy 97 & Lake Coeur d'Alene
208.991.2232
People can ring in the New Year on the water on beautiful Lake Coeur d'Alene if they choose to celebrate with Lake Coeur d'Alene Cruises. This year there will be two cruises to choose from. The first one is the New Year's Eve Family Cruise, which sets sail at 7:30 p.m. and continues until 9:15. The fireworks will start at 9, and the trip itself will feature a no-host bar with drinks and snacks available for purchase.
The second cruise to set sail is the New Year's Eve Dessert Cruise, and it departs at 10:30 p.m. and lasts until 12:15. This voyage also includes a firework show along with a dessert social and a champagne toast. Both tours are super family-friendly, and all ages are welcome. Boarding takes place 30 minutes before each departure at the Resort Plaza Shops, so make sure you're on time, so you don't miss out on the fun!
New Year's Eve Party with Sammy Eubanks
700 N Division St.
509.326.5577
Ruby River Hotel is having a celebration of its own this New Year's Eve with a live concert featuring Sammy Eubanks & The Work'in Class. Packages for this event start at $209 and include a one-night stay at the Ruby River Hotel and two New Year's Eve concert tickets. Of course, if you don't want to stay at the hotel, tickets for the concert start at just $35 per person.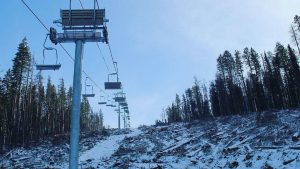 New Year's Eve at Mt. Spokane
29500 N Mt Spokane Park
509.621.0119
Mount Spokane will be spinning the lifts all day this New Year's Eve, starting at 9 a.m. and going until 9 p.m. Any tickets bought before 3 p.m. are considered an all-day lift ticket and include the night ski. Of course, if you just want to go at night, tickets for those go on sale at 3 p.m. It's the perfect way to kick off the new year if you want to spend the day in the great outdoors.
There's plenty of happenings going on this New Year's Eve, all eagerly awaiting the arrival of 2022. The only thing left to do is grab your party people and choose how you want to ring it in yourself with your friends and family.