It's time to get cozy on the couch with a cup of hot chocolate and bust out those feel-good holiday movies. So, which one will it be? Perhaps something funny like "Elf"? Or perhaps a Christmas love story, like "Four Christmases" or maybe a carton like "Polar Express"? Whatever you pick, if you find yourself watching the 1983 classic "A Christmas Story," you might find it interesting to know that among the cast is Spokane's very own Darren McGavin, playing the role of Old Man Parker.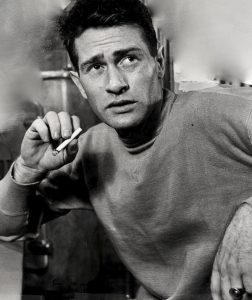 McGavin was born in Spokane on May 7, 1922, as William Lyle Richardson as the only child of Grace Watson and Reed D. Richardson. His childhood was spent here in the area, but when his parents divorced when he was 11 years old, his father was given custody. As his father was employed as a traveling salesman for a chemical company, he thought it best to board McGavin with family on their farm on Puget Sound near Tacoma while he traveled for work.
McGavin eventually decided to run away from the farm life and took up residence with a Native American family along the Nisqually River. His father was quickly notified that he had fled and had police and welfare workers trying to track him down that he managed to dodge for a while. When his father finally caught up with him, he quickly enrolled him in a Catholic boarding school.
Around age 16, McGavin ran away from the boarding school and made his way to San Francisco where he lived as a runaway before finally moving in with his mother and stepfather in Southern California. Things begin to turn around for young McGavin as he developed aspirations to be an architect and enrolled at the University of the Pacific after graduation. While there, he took a side job building scenery for a local theater group and the development of a new passion began to unfold. He dropped out of college at the University of the Pacific and switched things up.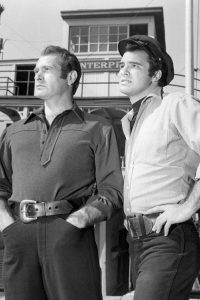 In 1945, McGavin found work as a painter at Columbia Pictures and when an opening became available for a bit in a part in "A Song to Remember," he applied and won his very first movie role. Shortly afterward, he took a giant leap and moved to New York City where he ended up studying theatre at the HB Studio, along with studying at the Neighborhood Playhouse and the Actors Studio.
He soon found his way on Broadway before he eventually returned to Hollywood in the early 1950s. He first appeared in a short film "A Word to the Wives" and this became his first in a series of many starring roles and his career skyrocketed from there.
During that career, McGavin found himself starring in seven different TV series and guest-starred in many more throughout the 1950s and into the 1960s. He finally ventured in television film in 1972 with the movie "The Night Stalker" and it was such a huge success that they came out with a sequel in 1973 entitled "The Night Strangler."
This led to many more movie roles and led to McGavin being cast into Bob Clark's comedy "A Christmas Story" in 1983. Though the film was a moderate box-office success at the time, the film went on to become a classic holiday hit for years to come. McGavin gave an outstanding performance as a bumbling middle-class father who was found to be an endearing character despite his obvious flaws, such as being blissfully unaware of his own family's embarrassment by his comically outlandish behavior, his self asserted belief that he had the ability to fix anything and his never-ending vendetta against the neighbor's bloodhounds.
Though McGavin's career extended well into the late 1990s, "A Christmas Story" was and still is, one of his best-known films among audiences.
Darren McGavin lived until the ripe old age of 83 before he died on February 25, 2006, of cardiovascular disease. Though gone, his legacy lives on in the works he left behind and every Christmas, families gather around and celebrate that legacy again when they hit play on "A Christmas Story." So go ahead, hit play and watch a Spokane star fill up the silver screen.