Nestled in the urban core of downtown Spokane among the shopping, dining, and entertainment districts is another equally important area. The Cork District is the easiest way for visitors to navigate Spokane's ever-famous wine tasting rooms and features fifteen award-winning wineries within walking distance of other places for community fun.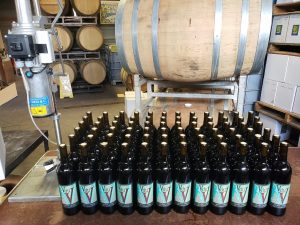 Of course, downtown isn't the only place to go for wine here in Spokane — the district itself branches out into two additional clusters, one being a short drive northeast to the Green Bluff Cluster and the other in Spokane Valley. The Cork District is in partnership with local wineries to promote organic wine tasting in the area, so each sip that someone takes is a sip they can't get anywhere else! Let's celebrate the red and white wine here in Spokane with a toast to these fantastic wineries.
V Du V Wines
12 S. Scott Street
509.994.1044
Look no further than V Du V Wines for hand-crafted wines sourced from select Washington vineyards. Each wine is crafted with a soft touch and gently pressed and pumped to showcase V du V's spices and elegant bouquets. A decade ago, V du V got their start when the Morrow and Phillips families came together in a rustically charming urban winery and tasting room downtown.
Here, they serve the wine that they have fermented, pressed, blended, bottled, and aged to perfection. V Du V Wines even has a wine club that aficionados can join for free. Membership includes complimentary tastings, discounted pricing, and club-member-only release events.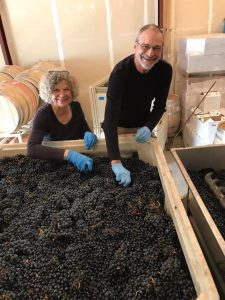 Craftsman Cellars
1194 W Summit Parkway
509.413.2434
What originally started as a passion for hand-crafting furniture in the Craftsman style turned into enthusiasm for making fine wine after attending WSU's Viticulture and Enology program for Greg Shelman. His new ambition to produce hand-crafted wine in the old-world style led to the grand opening of Craftsman Cellars in 2013.
Since then, Shelman creates full-bodied red wines made by hand with the power of gravity rather than electrical pumps. This process does take longer, but this gentle method is less harsh and therefore introduces less oxygen to the wine creating fabulous tastes that have produced some award-winning wines for Craftsman Cellars.
Winescape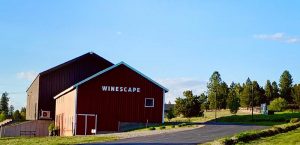 6011 E. 32nd Avenue
509.474.0150
A Ph.D. water scientist named Phil seems to have a propensity for making delicious wines at Winescape Winery just seven miles southeast of downtown in the rural Glenrose area. They have a wine tasting room and production facility on-site, so stick around long enough, and you'll see everything their hard workers do to produce expressive faithfully-crafted wines, including grape runs, crushing, fermenting, monitoring, and stewarding the wines. They're so committed to being authentic that the family still lives in a 1918 homestead adjacent to the wine production facility, inspiring their winemaking process.
Latah Creek Wine Cellars
13030 E Indiana Avenue
509.926.0164
One of the most picturesque small wineries in the area offering tours and a chance to sample affordable award-winning wines is the Latah Creek Wine Cellars in Spokane Valley. They are committed to making these affordable award winners since 1982 while simultaneously delighting wine lovers with the best of Washington. It's two generations later, and Washington's first father/daughter winemaking team continues to deliver on their promise with every bottle at Latah Creek. They assure "love at first sip" and even have a gift shop with treats and gift baskets for those who want to take some great tastes home with them.
Barrister Winery
1213 W Railroad Avenue
509.465.3591
Perhaps one of the city's most beautiful private urban garden spaces is the historic brick and timber building downtown, home to Barrister Winery, but the garden isn't the only thing they're known for. Barrister is notable for its wine and for offering fantastic special events, like weddings and art showings in its gallery on a rotating basis.
Their barrel room is located under the train trestle for the BNSF Railroad. This actually contributes to the winemaking process since they use the vibrations from the trains rumbling by to help settle the solids in each barrel as they age underground for one and a half to four years. They specialize in reds that never disappoint, as Barrister Winery started with accomplishments. Founders Greg Lipsker and Michael White submitted their wine to the Indy International Wine Competition and walked away with three golds and a silver medal a year before they opened their doors in 2001.
Helix Wines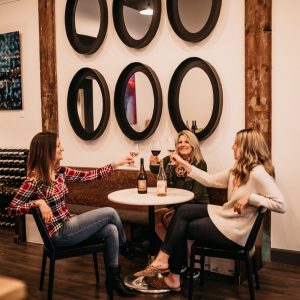 824 W Sprague Avenue
509.242.3190
For six generations, Helix Wines has lived and farmed the fertile soils of eastern Washington and Oregon, and they have no plan on stopping anytime soon. Helix wines use fruit from the Columbia Valley, which is an area they are dedicated to exploring thanks to their passion for the land that has been their family livelihood for almost 140 years. Each wine they produce is lovely upon release and ages well for many years, with every bottle being a genuine representation of their place and people.
Each glass poured from a winery in Spokane is the perfect blend of nature and urban energy, a toast to our community with every sip taken. The variety of wineries here in Spokane is just as extensive as the assortment of reds and whites they offer; all one has to do is pick a winery and immerse themselves in a taste of Spokane.