It's something many people don't think about often — that is until it happens to us or someone we love. Scams using the phone or computer are on the rise in Spokane, and AARP is working diligently to help consumers fight back.
Recently, AARP of Washington, the State Attorney General's Office, Nomorobo and BECU offered an online event, "Tip-Offs To Rip-Offs," to educate the public on how to spot these types of scams, preventing them and what to do if it happens to you or someone you know.
Hosted by Doug Shadel, AARP's Washington State director, the program walked viewers through scenarios that are actually happening to our friends and neighbors.
The threat is increasing with a 45% rise in fraud reports to the Federal Trade Commission in 2020. According to the FTC, in Washington, the amount of money lost between 2019 and 2020 more than doubled from 30 million to almost 70 million.
"We are redoubling our efforts to provide you with concrete objective information about how the scams work so that you can protect yourself," said Shadel. "We really believe that forewarned is forearmed."
Shadel introduced videos from "The Undercover Hacker" Jim Browning, an internet scam vigilante who is turning the table on scammers and hacking into their systems to stop them — sometimes in just the nick of time. The front row look at how these scams operate is heartwrenching, with vulnerable people near tears while the criminals play on their emotions to trick them.
Browning finds out who the scammers are, reverse engineers the defrauders by hacking their computers and cameras to get a complete picture of what is going on. He also attempts to thwart their efforts by reaching out to those who are being scammed and telling them the truth of what is happening.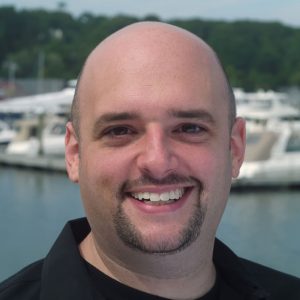 Scammers are constantly changing their tactics, so it's important to monitor new ways these crooks are trying to get their way into your bank account right here in Spokane.
What's more, AARP and Nomorobo are keeping track of the types of scams happening in real-time. To keep up to date on scams in the Spokane area, bookmark their tipoffs page and refer to it often. With a click of the links, hear actual recordings that sound legitimate but are really just sneaky crooks.
The top five robocall scams currently in Spokane:
Call blocking services like Nomorobo, YouMail and Robokiller are examples of other tools to use to protect yourself and keep scammers off your phone. The services block problematic robocalls, telemarketers, spam texts, and phone scammers from contacting you. Founder of Nomorobo Aaron Foss shares that his mother was recently targeted and stresses that these crooks can trick even the savviest of consumers. "It can happen to anyone," he said.
Foss offers his insider perspective of some of the calls he hears in his work. He breaks down some of the actual calls piece by piece to show where scammers lie to get you to call back or answer their questions with tactics around urgency and familiarity by using lines like, "I know we've spoken before."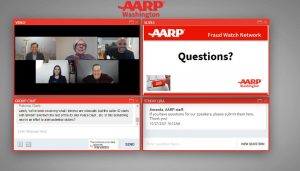 In Washington, mortgage and refinance scams are due to the hot real estate market. Some calls are criminals pretending to be Microsoft or Amazon, things we all often use, so you believe the pitch. Another tactic used is with fake charities and preying on people's good intentions.
Nomorobo's service has stopped over two billion robocalls. "It's really a drop in the bucket in terms of the size of this problem," says Foss.
Washington Attorney General and longtime ally of AARP Bob Ferguson joined the program to share what his office sees around rip-offs in Washington.
"We really depend on Washingtonians to be our eyes and ears and give us a head's up when they receive any conduct they think is illegal, including robocalling," said Ferguson. "It's hugely helpful to my team to realize there is a problem and to get the information about these calls. Whether or not you fall victim, it helps my team do our work in going after these bad guys, shutting them down, and holding them accountable to get restitution and money back in the pockets of Washingtonians."
The State Attorney General's Office helps consumers faced with these types of frauds and other unfair or deceptive business practices. To file a complaint, call 800.551.4636 or make a report online.
So, what do you do when a loved one is vulnerable to these scams? AARP shares their video with Jim Browning, "Turning the Tables on the Scammers", and recommends sharing it with those in your life who need protection as a jumping-off point to start a conversation around being safe from scams.  You can also view a full recording of one of AARP's recent "Tip-Offs to Rip-Offs" events online.
A free resource for all Washingtonians is AARP's Fraud Watch Network. There, it is easy to sign up for "Watchdog Alert" emails.
What should you do if you are a victim of a scam via email, phone or mail? To report a fraud, simply call 877.908.3360 or get help from one of AARP's trained volunteers.
AARP's volunteers are also happy to help if you have a group that could benefit from more information about these and other topics. Their speaker's bureau provides free presentations on consumer protection, aging in place, brain health and more. To learn more about setting up a presentation, visit the speaker's hub website.
"To sum it all up, the number one thing is that while technology is amazing, it is so easy to pretend to be someone we are not, on the phone or computer," said Shadel. "You just have to take that extra step of skepticism these days before acting on something."
Sponsored