Nestled amongst Spokane's many natural attractions and restaurants is a vibrant art scene with something for everyone. There's a variety of styles and various mediums used to create unique works of art that all come together to represent our community.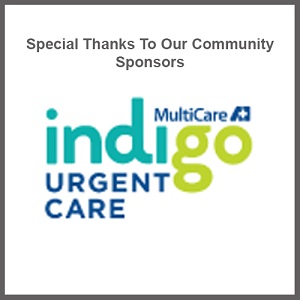 From traditional to quirky to cutting edge to whimsical, you'll find it all and more in our art scene. Art is a vital aspect of Spokane's signature character, and there are many art galleries in the area showcasing it all.
New Moon Art Gallery
1326 E Sprague Avenue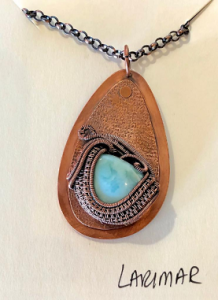 New Moon Art Gallery opened its doors to the public in 2015 and has offered the finest original art and handmade craft ever since. They feature local and regional artists and host monthly art shows, art & craft classes, and customers are invited to art parties. You can even receive fun newsletters by signing up for their email list. Find plenty of affordable handmade items that can also serve as excellent gifts for that special someone.
Currently, they have over 25 local Spokane artists showcasing their work. New Moon Art Gallery plans to continue to be a place where emerging and established Spokane artists can feature their unique, contemporary works. 
Terrain Gallery
304 W Pacific Avenue
The Terrain Gallery has become a critical space for artists and the public alike in our community. Besides being a beautiful, well-respected art gallery, it also hosts a myriad of public events, including artist-led workshops, artist panels and talks, plus large showcases like Spokane Print Fest. They have also partnered with EWU, Whitworth, and SCC to give students interested in the arts intern opportunities.
One of the foundational principles of Terrain Gallery is to showcase the work of as many diverse populations as possible. They have shown work from 189 artists, 73 of which identify as artists of color, 47 LGBTQ+, and 76 women.
Marmot Art Space
1202 W. Summit Parkway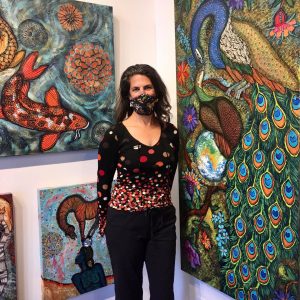 The winner of the Inlander's Best Of competition is Spokane's very own Marmot Art Space. They feature the best of the best local artists as well as outstanding regional and sometimes international artists. Two of their artists have had work featured in The Smithsonian, three have monographs out by prominent publishers, and five have been featured in museum shows. All of Marmot Art Space's artists create wonderful works of art that they promise you'll want to take home with you, and lucky for those interested, they can! 
Saranac Art Projects
25 W. Main Avenue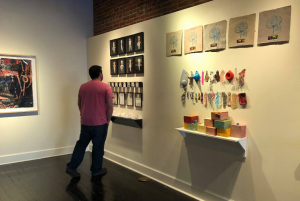 A non-profit artist cooperative showing contemporary and experimental artwork in Spokane is the Saranac Art Projects. They have new exhibits opening on the First Fridays all year round. They work hard to bring together the artists and curators who represent the diversity of artistic thought in the Inland Northwest.
Saranac is also artist established, operated, and supported. They are dedicated to encouraging and educating Spokane artists and their communities since 2007 while inspiring a vibrant, contemporary culture.
Jundt Art Museum
502 E Boone Avenue, Gonzaga University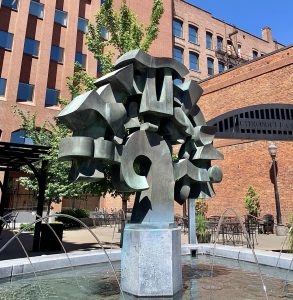 Free and open to the public, the Jundt Art Museum at Gonzaga University has three display spaces showing temporary, special exhibitions throughout the year. It houses the University's own personal growing collection of almost 5,000 objects.
Pieces from famous artists like Rembrandt, Picasso, Warhol, and Toulouse Lautrec are preserved at the art museum and, on occasion, exhibited in the Jundt Galleries. It also showcases exhibits from local, regional, national, and international figures throughout the year, focusing on different modes of media with each pick.
Avenue West Gallery
907 W Boone Avenue, Suite C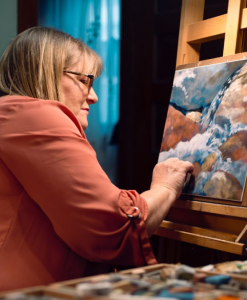 Established in 2003, Avenue West Gallery is a local co-op featuring some of the region's finest artists. It's 100% member-owned, and all the works are for sale with the option to ship out-of-town purchases.
They showcase many art forms, including oil, acrylic, watercolor, mixed media, photography, wood, glass, and more! Like many of the galleries, they have a First Friday every month to showcase new artists.
There are so many art galleries in Spokane to immerse ourselves in the city's art culture, with each one focusing on being as unique as possible and showcasing the area's skilled artists. It's their talent that deserves recognition and an aspect of our community we should always be proud of. So, remember, support your local artist and galleries — they represent us all.