If you hang around the food scene in Spokane, you may have run across one of Chad White's award-winning restaurants. If you are a fan of "Top Chef" or "Bizarre Foods," then you might have seen Chad White there as well. The Spokane native made a name for himself on cooking-themed television shows and was the owner and operator of several restaurants in the San Diego area. Then, six years ago, Chad returned to Spokane and infused the food scene with his flair to rousing success.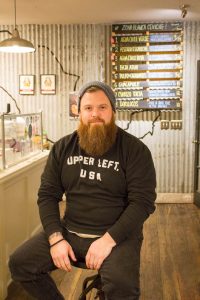 Chad was born in Spokane Valley and attended various schools in the area, graduating from Central Valley High School. His family owned car dealerships, and his step-father's family also owned a dairy farm. Chad worked the farm most summers and credited the experience with helping him develop a great work ethic. In high school, he worked as a Banquet Captain at the Doubletree Hotel (now the Mirabeau Park Hotel), and his roommate was a sous chef — it would be through his roommate that he would first discover cooking.
Many factors brought Chad to the culinary industry. A lifelong artist, he saw cooking as another art form and began to bridge the gap between art and food. He graduated high school shortly before the September 11 attacks and enlisted in the Navy on September 12. After basic training, Chad became a cook and was ultimately stationed in San Diego.
In 2006, after his stint in the Navy, Chad opened his first restaurant in the San Diego area — the Sea Rocket Bistro. The Bistro's practices were sustainable in nature, only purchasing from local fishers and farms. Sea Rocket was distinguished from others by the dishes they offered. Wild and unusual items such as swordfish marrow, sea urchins and sardines were on the menu. Chad noted that the Bistro was one of the few restaurants offering sardines as a main item at the time. The Sea Rocket Bistro served their food up in various ways and in some cases, even raw.
Chad's then-wife was from Acapulco, leading him to immerse himself in the Baja region and Mexican culture as a whole. He lived and traveled extensively around the country, gaining a feel for both Mexican culture and cuisine. Attracted to the bold flavors found in Mexican food, he saw echoes of it in the way of life there as well.
Fusing these sensibilities with seafood, as well as the unusual menu items offered at the Bistro, Chad was christened the "Seafood Maverick of San Diego." This led to an appearance on the Travel Channel's "Bizarre Foods."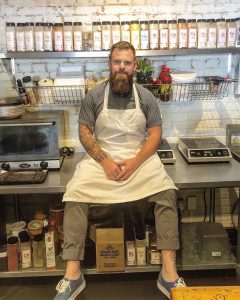 From there, Chad helped open more restaurants. Working with Brian Malarkey, the "Top Chef" host, Chad opened Gabardine, a Portuguese seafood restaurant. Next, he opened La Justina in Tijuana and finally, in 2015, he opened Comun Kitchen. At the time, Comun was the biggest restaurant Chad had opened, and it proved to be a success, racking up award after award, including "Chef of the Year." Chad beat out Richard Blaze, another highly rated chef, for the honor. Later, when Chad appeared on season 13 of "Top Chef," Blaze was one of his judges.
Shortly after "Top Chef," Chad closed his restaurants in San Diego and returned to Spokane in December 2015. In May of the following year, Chad opened his first restaurant, Zona Blanca. Zona specializes in ceviche, a traditional Mexican seafood dish. At the time, it was the only such restaurant in the region. The Spokane community embraced Zona Blanca, awarding it a "Best New Restaurant" honor.
For his next restaurant, Chad saw there were no restaurants serving lobster rolls. Associated mainly with the New England region, a lobster roll consists of grilled lobster meat served on a toasted bun. In 2019, he opened the first High Tide Lobster Bar in the Skywalk, with a second, larger location opening soon after that in the Wonder Building. High Tide has proven a hit with the community, becoming a popular lunchtime destination.
The final restaurant Chad opened is the TT's Barbecue and Brewery in Spokane Valley on Father's Day in 2019.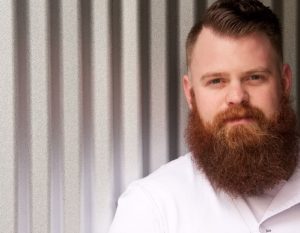 Looking ahead to the future, Chad hopes to continue to grow his existing restaurants, with an eye towards potential franchising. Like all good restaurateurs, he continually thinks of new concepts. While remaining understandably mum on these future ideas, he teased that one would tie into the Spokane punk rock scene of the 70s and 80s. Community engagement is another area Chad wishes to expand into, citing the large number of children going hungry. He also expressed a desire to help raise funds for cancer patients and research.
Chad White's passion for bridging the gaps between art and food has carried him to television and earned him many awards along the way. His return to his hometown of Spokane and opening award-winning restaurants offers the city food available nowhere else. The Spokane community has welcomed Chad back with open arms.