The mornings are already getting crisper, and the leaves are now starting to get a hint of color change here in Spokane. Soon the days will get shorter, and it will be all about bonfires, flannels and autumn leaves. These changes signify the coming of fall, also known as harvest time.
It's a time of gathering — gathering the fruits of the landscape and gathering together with friends and families to enjoy the things that bring us together, like food, drinks, and arts and crafts. And here in our Spokane and surrounding communities, find fun, fall festivals going on to help us enjoy those things that bring us together.
Spokane County Interstate Fair
September 10 – 19
404 N. Havana St.
Making its return for its 70th anniversary at the Spokane County Fair and Expo Center is the Spokane County Interstate Fair in mid-September. The ten-day event is selling tickets online, with various discount days available. Of course, the fair will not disappoint with the unending availability of fun, food and festivities. On opening day, the main exhibit buildings open at 11 a.m., with the main carnival opening at 3 p.m. and a PRCA Rodeo finishing off the night at 7 p.m.
The party is only just getting started that day, as concerts, demolition derbies, and truck and tractor pulls are still to come the following days. For this year, the headliners for the concerts will be Billy Currington on September 14, followed by Vince Neil on September 15. Since the fair was canceled last year, everyone is super excited to see it back in full swing this year.
Endless Summer Night Market and Street Fair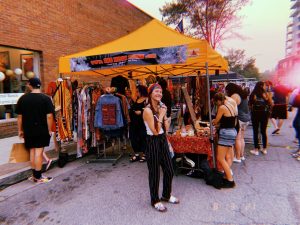 September 10
119 N 2nd St., Coeur d'Alene
Coeur d'Alene boasts the Endless Summer Night Market and Street Fair block party on September 10 from 5 until 10 p.m. This family-friendly and pet-friendly event will feature 22 local artisans and street vendors selling crystals, custom clothing, vintage, exotic oddities and more. There will also be a beer garden and live music for entertainment. It's fun for the whole family and a great way to support local craftspeople on a lovely Friday night.
West End Oktoberfest
September 18 – 19
1318 W 1st Ave.
Another celebration of beer taking part in our local community is the West End Oktoberfest starting at noon on September 18 and lasting until 1 a.m. the following day. Tickets are $20, and each festival attendee will receive an Octoberfest 2021 mug, event program and will get any Oktoberfest beer at any of the five breweries participating for just $3.
The breweries contributing to the event are Iron Goat, The Golden Handle Project, Whistle Punk, River City and Brick West. Live entertainment will also be playing with Okay Honey performing at the River City and Golden Handle parking lot.
Rebel Junk Shoppes Fall Festival
September 11
Various Locations
Rebel Junk Markets is hosting their first-ever Rebel Junk Fall Festival this year on September 11 from 10 a.m. until 5 p.m. There will be different activities at their various locations. Coeur d'Alene and Mead shops will have outdoor vendors on site, and the shop in the Valley will have some guest artists. There's a promise of something for everyone to enjoy with the day full of music, food and shopping selections from fabulous vendors.
Oktoberfest
September 17 – 18
105 Sherman Ave., Coeur d'Alene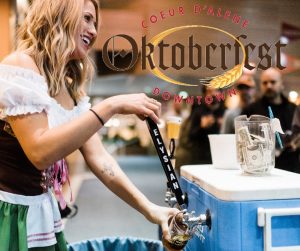 There will also be an Oktoberfest in Coeur d'Alene on September 17 from 4 until 9 p.m. and on September 18 from noon until 9 p.m. This two-day bash will feature seven live bands, over 30 varieties of beers and ciders, multiple Biergarten locations, and kegs scattered throughout downtown businesses.
Tickets for the event start at $25, for a beer can glass including eight tastings or two full beers and access to the entertainment all weekend. Extra tastings are available for $1 each. There is also the option to upgrade to a barrel glass at $35 that is available in a limited quantity. Just spend the day traveling through downtown CDA sampling crisp Oktoberfest style ciders and fill up on German food from special menus at the restaurants nearby.
Lavender Sun Festival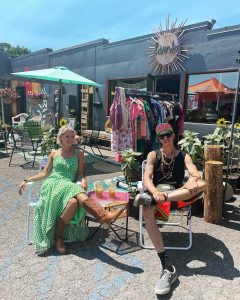 September 25
109 N 14th St., Coeur d'Alene
The Lavender Sun Festival takes place in CDA on September 25 from noon until 6 p.m. The CDA Cider Company will be bringing the drinks for this event with Lucid Roots and MAK Bread providing healthy bites to go with it.
There will be live music all day with Kyle Richards Music playing from noon until 3 p.m., then Echo Elysium starting at 4 p.m. and finishing the night off. Over 25 local vendors will be present, offering a great shopping experience to all who attend.
Inland Northwest Craft Beer Festival
September 24 – 25
Avista Stadium
602 N. Havana St.
The Inland Northwest Craft Beer Festival is happy to return this year after taking a year of hiatus. This year's event will be on September 24 from 4 until 9 p.m. and on September 25 from noon until 6 p.m. Tickets are already on sale online at a discounted price of $25 and includes eight 4 oz. tastes with each additional taste being $2 each.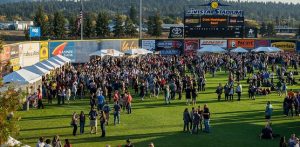 At the door, the ticket price changes to $30. Designated drivers can also pay their fee at the door, with the price only being $5. The festival will feature 40 local Washington craft breweries pouring more than 100 beers. There will also be a selection of local food trucks onsite selling delicious food to go with the exquisite beverages.
Fall is definitely about gathering, and all the upcoming festivals in our Spokane community and in CDA sure represent the season well with all the drinks, food and crafts they offer. Any event attended gives those who go a chance to really stop and enjoy those things that bring us together as a community and get us ready for the upcoming holiday season.