Working toward creating more love and freedom of expression in their local community, North Idaho Pride Alliance and the Spokane Globe are hosting some fun and colorful (rainbow-colored, for that matter) events and activities to celebrate Pride Month in Coeur d'Alene and Spokane.
While most people recognize North Idaho Pride Alliance (NIPA) for their annual Pride in the Park event, as many businesses and organizations have been forced to pivot to meet the needs and necessities of these strange times, NIPA decided to organize a series of smaller in-person events throughout June for Pride Month. CDA4Pride 2021 will be a month-long celebration. NIPA provides COVID-safe in-person events, celebrations, activities, educational opportunities, and pride initiatives to raise awareness and build their community.
The more Pride Month is celebrated and attended, and the more people they touch and reach with their message, the better. As an organization, NIPA aims to raise as much awareness around the LGBTQ+ community and its health, safety, strength and beauty as possible. North Idaho Pride Alliance has an incredible array of 11 members on their Board of Directors and oversees all events and activities in the area. Most people in the organization work for the love of what they do, on a pro-bono basis, to get their message of love, freedom and finding happiness to the community. They've recently hired their first-ever part-time employee, Jessica Mahuron (she/her), as their Outreach Coordinator.
What is North Idaho Pride Alliance?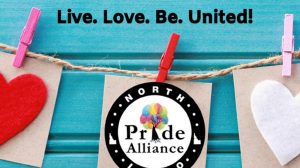 North Idaho Pride Alliance is an organization of lesbian, gay, bisexual, transgender, queer/questioning (LGBTQ+) people, allies, and community groups working together to create a more inclusive North Idaho. At NIPA, they're all about community, with a motto of "live, love, be united." They encompass, educate, advocate and network amongst LGBTQ+ members, businesses and organizations. As champions of inclusion, they are all embracing.
North Idaho Pride Alliance accomplishes more inclusivity with:
Networking to build intentional and strong relationships within the community.
Educating, informing and raising awareness around LGBTQ+ issues.
Advocating to create a cultural movement for advancing LGBTQ+ equality.
They organize and support North Idaho's signature events that celebrate the LGBTQ+ community.  "We create strong connections and alliances through collaboration with other community organizations. We work to provide community education, workshops, classes, and activities that respond to the needs of the LGBTQ+ community."
Pride Month Exhibit at HREI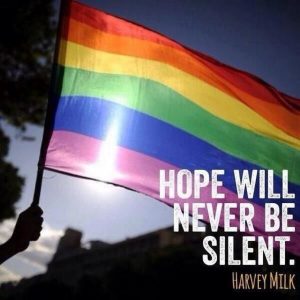 May 14, 5-8:00 p.m. through mid-June
Human Rights Education Institute
414 W Fort Grounds Dr.
Coeur d'Alene
The Human Rights Education Institute (HREI) in Coeur d'Alene supports eclectic local communities with an artistic and educational spin. They're joining along with Coeur d'Alene's traditional Artwalk and hosting the first event associated with Pride Month and North Idaho Pride Alliance with Pride Month Exhibit at HREI.
During Artwalk and in the weeks after, HREI and NIPA are proud to present an exhibit that features the stories and biographies of influential LGBTQIA+ icons and advocates. This exhibit was put together by a student intern from Whitworth University in Spokane. They happily support work-based learning and hire a variety of interns from colleges all over the region. The first of its kind in the Coeur d'Alene area, it's an educational display that spotlights individuals that have made a difference for the LGBTQIA+ community over time.
Diversity Story Hour
June 5 10:30-11:30 a.m.
Human Rights Education Institute
414 W Fort Grounds Dr.
Coeur d'Alene
Join the Community Library Network and the Human Rights Education Institute for a fun story time to celebrate our community's diversity. This event brings Diversity Story Hour to the community. During this story hour, "The More We Get Together" will be read and discussed with visitors. Children and families are all welcome to this story-telling and sharing event. The organizations involved wish to celebrate pride month through the expressive, meaningful and important messages intertwined in this special reading.
Themes include celebrating pride month, families, friendship, and be you. Here, participants will read stories, sing songs, play games and make crafts — all while enjoying a snack! This event is geared toward children ages two to five, but obviously, everyone is welcome. Registration required.
Pride Around the Globe Boat Cruise
June 5 12-2 p.m.
Coeur d'Alene Resort
115 S 2nd St.
Coeur d'Alene
Globe Bar and Kitchen 
204 N Division St.
Spokane
509.443.4014
Kick-off "Pride Around the Globe" with a Pride Cruise around Lake Coeur d'Alene. The Globe Bar & Kitchen in Spokane is hosting this fun and festive pride event. The Coeur d'Alene lake boat cruise is the start of Spokane's Pride Week and is sure to be an event to remember!
"Our strength is vitalized each year by unifying around the theme of pride. This year we will navigate with extreme caution and responsibility with the safety of our community as our first priority. If you plan to attend any of our events, you should expect to stay within COVID*19 compliance at all times." Masks and pre-paid tickets will be mandatory.
Other Pride Week Events by the Globe Bar and Kitchen in Spokane:
Saturday, June 5 – Pride kick-off with the Globe's annual CDA Lake Cruise
Sunday, June 6 – Drag Brunch
Monday, June 7 – Drag Bingo
Tuesday, June 8 – Pride Trivia
Wednesday, June 9 – Pride Fundraising Dinner Event
Thursday, June 10 – College Dinner DJ
Friday, Jun 11 – Pride RuPaul Viewing Gala and Mask-a-Raid contest
Saturday, Jun 12 – Pride "Premier" Drag Show and COVID-19 safe patio & parking lot viewing party
Sunday, Jun 13 – Pride Brunch and Drag Show Extravaganza
Tie-Dye Party
June 5, 3–5 p.m. (After PRIDE Cruise on Lake CDA with The Globe Bar)
Outdoor event – Outside HREI
Coeur d'Alene City Park
414 W Fort Grounds Dr.
Coeur d'Alene
North Idaho Pride Alliance will be providing white T-shirts printed with the CDA4pride logo as well as white masks for this crafty Tie-Dye Party. They will provide all the colorful dyes for you to make your own spectacular tie-dye item by hand. Community members that come to the event are welcome to keep a shirt for a suggested $10 donation to cover material costs. Otherwise, all tie-dye shirts made at the event will be sold to benefit North Idaho Pride Alliance.
They will have snacks and drinks available to all attendees. If you're looking to get more connected in the CDA4PRIDE community, have some laughs, get messy, and make some swirly-rainbow wearable-art pieces, this event is great for your whole family! Bring yourself, your kids, and of course, your dogs. Try your hand at tie-dye without making a mess at home and RSVP today.
Inclusion in Faith Panel and Short Documentaries
June 9, 6 – 8 p.m.
Human Rights Education Institute
414 W Fort Grounds Dr.
Coeur d'Alene
Inclusion in Faith Panel promotes a conversation on faith, inclusion and kindness. Some faith sectors and their traditions have made progress and are working to heal wounds, rejection, and shame from the past treatment of LGBTQ+ communities. "Some faith traditions still have walls up that prevent the love and acceptance of LGBTQ+ members. Some conservative or religious households struggle when children come out, and they are torn between being supportive and accepting while identifying with church doctrine or rhetoric."
The panel will include a few faith leaders, a member of the LGBTQ+ community and a psychiatrist who works specifically with LGBTQ+ youth. Here, spectators will watch short videos and TED Talks exploring the issues around LGBTQ+ inclusion in the realm of faith to help shed some light on these complex family matters.
At this panel discussion, hear multiple perspectives on faith, the LGBTQ+ community, and how to practice more kindness. Their goal with this comprehensive event is to "facilitate understanding and provide a welcoming space to listen, speak and learn."
Find resource tables available where attendees can take home additional reading materials, learn about inclusive organizations and explore understanding and acceptance. Light refreshments and opportunities for connecting and networking will be available. This is a free event, but you must register through their Eventbrite link.
Self-Love Sanctuary Vendor Event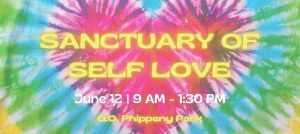 June 12, 9 a.m. – 1 p.m.
G.O. Phippeny Park
Coeur d'Alene
The Sanctuary of Self Love is an all-inclusive event focusing on health, wellness, and self-care. Self-love is needed for so many (especially during these times), and this event will showcase some crucial aspects of health, wellbeing, fitness, tips, tricks, products and how-tos!
This event will include a morning community walk, yoga instruction, and tai chi classes with the original co-founder of North Idaho Pride Alliance, Juli Stratton. These active sessions are followed by a mental-health discussion with local psychology experts and Safe Passage, who help prevent and provide support for people who have experienced domestic violence. There will be various local businesses and vendors set up in the grass, all selling things that promote self-love, self-care and self-respect.
North Idaho Pride Alliance is happy to host this interactive event with the sponsorship of their valued partner, Project Filter. Please RSVP to this event through this link, and if you'd like to become a vendor, get in touch with the organization (NIPA).
Pride Night Out
June 16, 6:30 p.m. until late.
Beginning at HREI
414 W Fort Grounds Dr.
Coeur d'Alene
Starting at Human Rights Education Institute, this organized bar-hop will take you to some of Coeur d'Alene's top restaurants and cultural places. During Pride Night Out, you'll visit the Museum of North Idaho, the newly renovated Emerge Art Gallery, and end the night at Honey Eatery & Social Club.
Bar hop, sip on fine local craft drinks, meet some LGBTQ+ supportive businesses and organizations, and connect with lots of fun-loving new friends! Just pay for drinks along the way as this event is free to participate in.
CDA4PRIDE Games Social in the Park
June 19, 11-1:30 p.m.
Ramsey Park Picnic Shelter
3525 N Ramsey Rd.
Coeur d'Alene
This event is geared toward families and kiddos of all ages! There will be board games, yard games, food, and it's totally free. This event is sponsored by the LGBTQ+ Advisory Committee at Heritage Health.
Pride on The Runway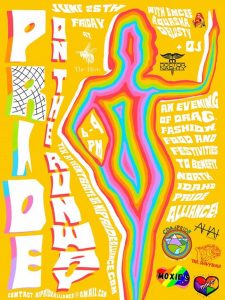 June 25, 5:30 – 9 p.m.
The Hive Eclectic Event Venue
400 N 4th St.
Coeur d'Alene
To close out the 2021 Pride Month season, NIPA hosts their first-ever drag and fashion show in the Coeur d'Alene area!
Pride on the Runway features a wild evening of drag, fashion, food, and festivities to benefit North Idaho Pride Alliance. This show is sure to be the experience of a lifetime! Many others felt the same way, as the organization sold out of 60-tickets in just two days of releasing them to the public. The fun event will be complete with music, light shows, costumes, dance, live-art performances, food options, alcoholic beverages, and incredible raffle prizes donated by local businesses.
The extravaganza will feature drag-artist-extraordinaire Aquasha DeLusty as the Emcee for the evening and Dr. Nashty as the dynamic DJ.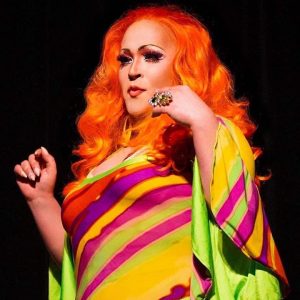 As the author of this article, I have been so thrilled to help bring this event to life with my business, THE WAVY BUNCH, as co-host and event planner. I've been overjoyed by the number of community members reaching out to offer us free services, special products, sponsorships, raffle items and overall support through ticket purchases. This will be such an immersive and artistic event that truly exemplifies the beauty, hard work, talent, and commitment of the LGBTQ community within the Spokane, Coeur d'Alene, Hayden and Moscow areas.
Luckily, 25 more general-admission tickets are available for friends who support the LGBTQ+ community and want to participate in this epic new event in Coeur d'Alene. Snag your tickets now, before it's too late. Likely, based on the demand for tickets, the organization will host another drag show this fall.
Super-helpful sponsors helping to make this event the absolute finest it can be include:
Want to Support North Idaho Pride Alliance? Get Involved!
"There are multiple opportunities to volunteer and partner with CDA4Pride in 2021. We are looking for people of all backgrounds, talents, and interests! We hope to foster partnerships and collaborations with local businesses, nonprofits, and grassroots groups throughout the month and the rest of the year."
They rely heavily on donations from the community, whether those donations are in the form of money, time or talent. "When you contribute to North Idaho Pride Alliance, you are investing in strengthening our community so everyone can have the opportunity to thrive and live a fully authentic life."
Contact North Idaho Pride Alliance at nipridealliance@gmail.com or call them at 208.352.3518.  North Idaho Pride Alliance is a volunteer-based organization that succeeds due to the wonderful community members who offer their time, talents and resources.
Let's always remember to Live, Love and Be United this Pride Month!