Do you love finding the best fresh, local and organic food at affordable prices? OrganicNearby.com is perfect for you. Find fresh, locally grown food right at your fingertips with OrganicNearby.com.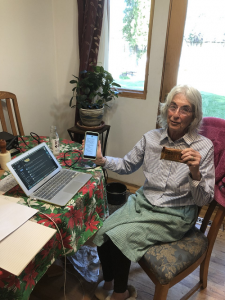 OrganicNearby.com is a free website where consumers can find local farms, products and pricing. With 100-plus current vendors from Spokane, Coeur d'Alene, Sandpoint and beyond, they plan to expand to list all fresh, local and organic food options from farmers and grocers across the United States. It's a wonderful market that's always online.
Here, you can find what you're looking for from friendly local farmers who place their products online. On OrganicNearby.com, farms and vendors list their products on an easy-to-use web platform. Farms display their products, prices, pick-up locations and growing practices for customers to see easily. Once you've found your items, you'll be linked to the seller's site (or Facebook page) to purchase and pick up your products.
Are You a Farmer?
Create a free profile on OrganicNearby.com today and start listing your products! Join the local online revolution. OrganicNearby.com would love for you to join their online local food ecosystem. Sign yourself up. It's simple and will always be free to the farmer! Head to their website and click "Farmer Signup," and start promoting your products online.
The Story Behind OrganicNearby.com
June Swatzell, the co-founder of OrganicNearby.com, is the wife of a fine-art potter and mom to a large family. Everyone loved June's cooking, but she found it hard to find fresh, local and organic products at affordable prices. She realized that other shoppers had the same problem. There was a gap in the market that needed filling.
The solution became OrganicNearby.com, a website where local farms and vendors offer their products to the public without any fees. The customer searches for the best products and prices by location.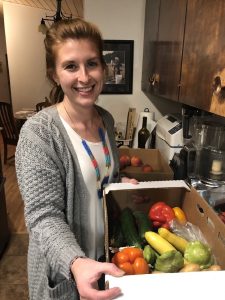 Being non-technical, June worked with a start-up mentor to iron out details on how to go about it. This mentor's first thought was, "No one shops for groceries online," but when COVID-19 hit, he dove in entirely and became the co-founder. "He's the brainiac behind the web flow and directs our development," said June. After pitching the idea, they decided they needed to build a basic website. However, the team had zero money to get this lofty job accomplished. "My only choice was to sell my iMac computer," said June. At this point, her daughter, a school teacher, said, "Mom, I'll fund you the money."
A student at EWU helped design the initial website for her class thesis project. Thiago Miguel, a Brazilian developer, created the first model.
Now, a local Spokane developer is perfecting the website and working to make it mobile-friendly with Android and iOS apps in the works. From the beginning, Connor Simpson, the marketing director at Limelyte Technology Group, has continued to offer his design services.
The entire team — June (founder), Chris (co-founder), Connor (branding and marketing), Adam (Spokane developer), Thiago (Brazilian developer) — believe OrganicNearby.com solves a problem for consumers and small farms so unconditionally that they've all been working pro-bono to make it happen. The individual efforts are to give all small and local farmers a free place to advertise their products.
Building Community Strength Through COVID-19
With the pandemic, most everything shifted to a sustainable and shop local mindset. Vendor markets were closed, and people had a hard time finding fresh local food. With OrganicNearby.com, consumers can search for products safely. The team noted the importance of working cooperatively rather than separately. "As small business owners, we understand the need to support local businesses. We're not working in competition with farmer's markets. We're working to promote them!"
When people go to OrganicNearby.com, they talk directly with the sellers to set up a meeting time. Here, the farmer will say, "I'll be at the Wednesday or Saturday market." In this way, OrganicNearby.com is hoping to help send business to in-person organized markets and individual farmers.
What Can You Find on OrganicNearby.com?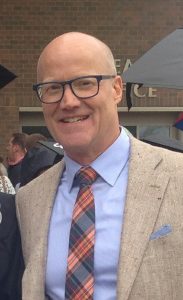 On OrganicNearby.com, find fish, meat, veggies, dairy, flowers, fruit, soaps, lotion, and so much more. If you grow your own food and make a final product, they would love to have you join them as a vendor.
My family's farm, run by my brother and mother, sells fresh-pressed apple cider, farm-fresh eggs, live hatched chicks, organic homemade dog food, coffee scrub, elderberry tincture, fermented Kimchi, vegan Sauerkraut, and a variety of fruit preserves under the name Winter Grove Oddities. The website is user and farmer-friendly!
How to Support OrganicNearby.com
The founding team behind OrganicNearby.com believes providing a direct farm-to-table connection is vital for food security, a sustainable economy and an abundant community. Consumers who care about where their food comes from and want to buy fresh and local ingredients directly from makers and growers can easily find what they're searching for on OrganicNearby.com. The website features a simple search function where customers can enter the item they're looking for, plug in their location, or search by "Farmer/Vendor" to purchase through a farmer they know by name.
By subscribing to their mailing list, you'll find a weekly selection of mouthwatering fruit, berries, vegetables, meats and products grown and made sustainably in Spokane and the Inland Northwest.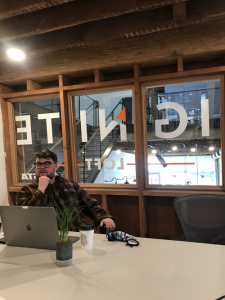 Suppose you're inspired by this project and realize the importance of supporting local farms and understanding where your food comes from. In that case, OrganicNearby.com is an excellent way for you to build a natural and healthy connection to your food and local economy.
"We are transformational! We stand tall wanting to help create sustainable food sources and secure communities." OrganicNearby.com launched just two months ago in Spokane and Northern Idaho and is quickly growing in communities all over the United States. "We are local everywhere."
Love great food, farm-fresh products, and supporting friendly and local businesses at the most affordable price? Get online, subscribe with your email, share this site with your social network, and start shopping on OrganicNearby.com!