The in-between spring and summertime in Spokane are magical for many in the community. Many in the area typically enjoy an evening celebration of the Armed Forces, those serving, and those who have served our nation with the Annual Lilac Festival Armed Forces Torchlight Parade. The Lilac Parade is a true sign of appreciation and served as a sign for the days of summer to come.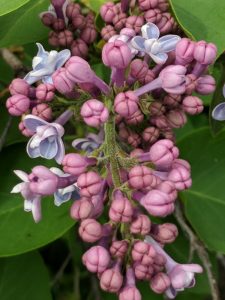 Well, that is until the pandemic hit the world last year. As we're all aware, the parade did not go on as planned in 2020 and will not occur in May 2021. Instead, as posted on the Lilac Festival's Facebook page, "We are currently working with city officials and downtown organizations to hopefully plan a 'Holiday Parade' to kick off the season and welcome back the community to downtown Spokane and celebrate our beautiful city and businesses on Saturday, November 20, 2021!"
Lilac Parade organizers have high spirits and remain hopeful of bringing the parade back in 2022 with all its glory to honor our military, empower our youth and showcase our region. Mark your calendar on May 21, 2022, now, and be ready to enjoy the Lilac Parade. It's already scheduled to start promptly at 7:45 p.m. The grand court leading off the parade, with bands, military groups, floats, and equestrian groups, will fill the downtown streets along with other parade entries. After the long pandemic ends, it's sure to be a crowd-pleasing celebration.
Support for Veterans, Military Members, and Military Families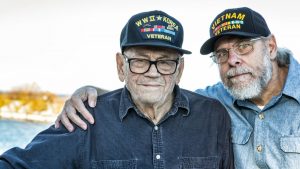 If you are a Veteran or currently serving in the Armed Forces, first and foremost, thank you for your service. Our hope for you is a healthy life during and after your service. If you need support or help, please reach out to someone you know or one of the available options for those in the military and Veteran members.
Fairchild Airforce Base members – Airman & Family Readiness offers information, support and follow-up for active-duty members.
Support Services for Veterans through Spokane County. Some services include vouchers to use in the community for needs such as food, hygiene, rent, burial assistance, transportation, employment assistance, utilities, training assistance, and information on Veteran's benefits.
Suicide Prevention Crisis Line: 1.800.273.8255, Press Option #1
Supporting Our Military and Veterans in Spokane
Like many families, part of the Lilac Parade's long history is to show support to our community members in the military forces. There are other ways to support our military outside of the parade, particularly through volunteering or donations. Here are a few options available in Spokane:
Mann-Grandstaff VA Medical Center (MGVAMC) – email SPOVOLUNTEERSVC@va.gov or call the Mann-Grandstaff VAMC Spokane Voluntary Service Office at 509.434.7528 for more information.
Give back to America's heroes! Volunteers support a number of functions at the Medical Center, and volunteers are matched with an opportunity in line with their experience and skills.
A second option at MGVAMC is through their partnership with the Disabled American Veterans (DAV) to provide transportation service for Veterans with no other means of transportation to the Medical Center for appointments. DAV is always in need of volunteer drivers.
Money donations are also needed and are used for the comfort and care of Veteran patients.
Soldier's Angels – Spokane – Soldier's Angels have regular, ongoing opportunities throughout the year. There is a range of in-person and virtual options, including:
Write a letter to send to our deployed service members.
Send a card of thanks, birthday, or other celebratory occasions to a service member, their families, or a Veteran.
Make a handmade items (sewing or crafting) to send to a Veteran, deployed service member and their families.
Help with serving our Veterans a warm, homestyle meal.
Send a care package to a deployed service member.
Armed Forces Month and Events in May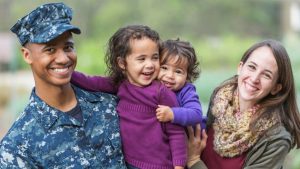 May is officially Armed Forces Month (sometimes called Military Appreciation Month or National Military Appreciation Month). While we will all miss the Lilac Parade in May 2021, there are some other events in May around the appreciation and acknowledgment of Veterans and Military Members.
The following Spokane and Coeur d'Alene 2021 events can be located on Spokane's Eventbrite Page:
Friday, May 21 at 7 p.m. at 3525 West Seltice Way in Coeur d'Alene.
Saturday, May 29 at 9 a.m. at The Viking, join the Irreverent Warriors Silkies Hike- Spokane, WA.
Saturday, May 29 at 10 a.m. in Riverside Memorial Park, join the Race to Remember.
Monday, May 31 at 8:30 a.m. at Heritage Funeral Home & Crematory, join them for the Memorial Day Heroes' Breakfast.
This May turn appreciation into action by doing a good deed that makes a difference to the men and women who have served or are serving in the Armed Forces.