One of the great things about living in Spokane is its rich abundance of wildlife. Take a drive up into the mountains, and you're bound to stumble across a moose or deer grazing. Add all the fishing and bird watching spots in the area, not to mention the wild turkeys roaming some neighborhoods, there are many opportunities for community members to enjoy watching wildlife in action. These encounters are short-lived, though, as the sun sets and it becomes time to go home.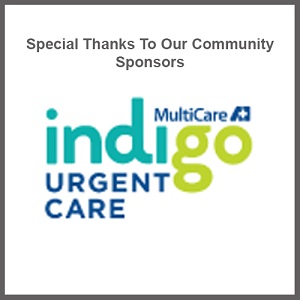 However, for one Spokane resident, this is not the case. Diana Gigler is fortunate enough to catch a daily glimpse of some extraordinary wildlife in her very own backyard.
Diane watches a nest of bald eagles in her backyard. She is sharing their journey in a Facebook group called Bluebell Court Eagles. Diana lives on a bluff and was excited when she first spotted the nest just below her deck. The tree the couple took up residence in is just about 20 feet from her back fence. Talk about a bird's eye view!
It all started when Diana first spotted the male and female eagles gathering grass and a few twigs and putting them in the tree at the end of June in 2019. She wondered in anticipation about whether or not they were building a nest. By the time July came around, it was apparent that it was indeed a nest they were building in her backyard. Diana began documenting their journey, taking lots of pictures along the way, which led to her creating the Facebook group to have a place to upload those images.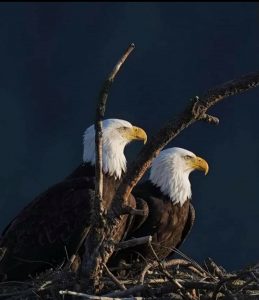 Her Facebook group grew upwards of 500 members, and eventually, so did the little eagle family when they laid an egg on March 11, 2020. It finally hatched on April 15, and everyone was super excited to see the feathered family grow. Sadly though, the excitement was brief when on May 5, tragedy struck. A bad storm created high winds and most likely blew the poor baby from the nest. Diana recalls mom and dad eagle stuck around after that until the end of July, but they eventually moved on.
To everyone's delight, the eagle couple returned at the end of October of 2020 and started fixing up their previous nest in Diana's backyard. They added more twigs and grass to make it stronger and began laying again. Diana was relieved to see the nest looks much better this year than it did before. Last year the eagles didn't have all the branches around the top as they do now. It seems like the middle is now more of a bowl shape which should protect the eaglet more.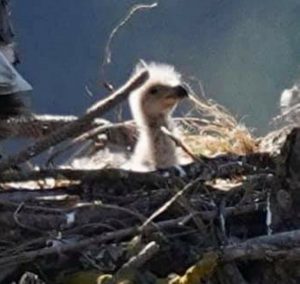 This past April 9, the eagle family grew once again as an egg finally hatched, and Diana has been keeping a close eye on the eagle family daily. Her Facebook group even took a poll to select a name for the new baby eaglet. The votes are already in, and the verdict is that the new eaglet would be named Journey.
The unique experience is one Diana feels grateful for. "I've never been lucky enough to have anything nest near me, so this was a dream come true," she says.
Diana's Bluebell Court Eagles Facebook page posts new pictures daily for people to keep up with the family's activities. She's caught marvelous glimpses of their daily lives, such as photos of dad shooing off other birds and quick snaps of mom feeding the new eaglet. It really is a breathtaking sight to behold, even more so when watching the videos, Diana has managed to take and upload for the rest of the community to see them interact as she does.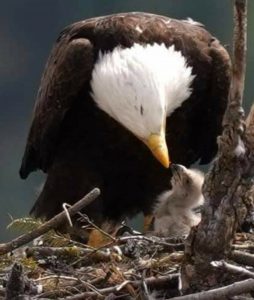 According to the American Eagle Foundation, around ten to fourteen weeks, eaglets will fledge, or fly away from, the nest. Once the eaglets have fledged they may remain around the nest for four or five weeks, taking short flights while their primary feathers grow and strengthen. Their parents will continue to provide all of their food. The juveniles now have to learn to hunt, and they only have what's left of summer to learn. After that, they're on their own. The first winter is the most dangerous and difficult part of an eagle's life.
The hope as the story unfolds is that Journey will get to live a long, happy life and eventually go on to leave the nest. In the meantime, Diana Gigler will continue to watch the little family from her bird's eye view and keep updating the rest of us in the community on her backyard wildlife tales.