The act of using your abilities, skills and time through volunteering is not just about giving back to your community. From my teens, I've volunteered in many ways, from serving food at a soup kitchen in the Pearl District of Portland in the late 80s, as a Bible School assistant, a reading partner for low-income children, and as a helper with my boy's cub scout pack. In Spokane, within our neighborhoods, there are many opportunities to volunteer and serve others to benefit our community.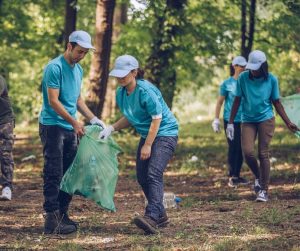 My Experience in Volunteering
As I look back at the volunteering I've done, I know each instance I had reasons in mind. Sometimes, it was to learn about humility or the skills involved in the specifics of the volunteering activity. Other times it was to support my children and their friends to learn new things and discover their world, and other times it was because my heart yearned to be involved.
For example, reading with low-income children was a calling from my heart. I have always been a bookworm, and reading kept me out of trouble and provided me with many opportunities. I knew many of the children in my neighborhood did not have a book at home. By reading with these kids and helping them choose a book to take home, I hoped it would help them strive to learn and read independently to make a positive difference in their lives.
What I found through the volunteer reading program was how much it gave me. It was a sense of pride in the youth of my community. Not only were these children eager, with regular visits, but it was also apparent the books they took home would be cherished. Seeing my reading partner's toothless grin each week confirmed my time there was important and was making a difference for him.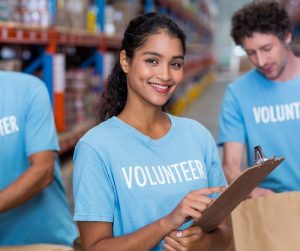 Why Volunteering is Important
Many adults find themselves volunteering for child-related organizations, as noted above, to impact a child's life positively. Generally, to enjoy a volunteering opportunity, it is essential to be interested in the activity or intended outcome of the organization. Most volunteer opportunities fall into basic needs categories: physical and safety, psychological and social, educational, and self-realization. In essence, volunteering is generally in the self-realization category for the volunteer and in one or more of the other areas for the recipient.
For many years non-profits have been forced to "do more" with "less." As minimum wage continues to rise, it's important to recognize it does not mean funding for non-profits goes up in kind. Often, it turns out to be a situation where "do even more" becomes undoable. This is where volunteers are critical to operations. Without the millions of hours volunteered in Spokane, many would not receive the services needed for the basic needs in life.
Additionally, by engaging in volunteer activities, many people relieve stress, boost their mood, feel more joy and in control, a sense of civic responsibility, and grateful for a chance to give back where it makes a difference. Volunteering is also a great way to learn about yourself (and perhaps a hidden skill), the government, and your community.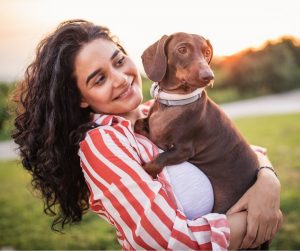 Where to Volunteer in Spokane
So, what's your passion? Do you want to learn something new? Hug a dachshund, help feed the hungry, or keep our neighborhoods safe? Here are just a handful of volunteer opportunities in Spokane and links to their volunteer pages. Most volunteer activities will require an application from you to help ensure the safety of their clientele and those who are vulnerable.
Long story short, volunteering will provide you as much, if not more than you give — a sense of belonging, a mood-booster, and a chance to learn while giving back. Whether helping sort food goods at Second Harvest or helping build a home with Habitat for Humanity, there are countless opportunities to volunteer in Spokane.