Getting lost in creating your own artwork or becoming entranced by a musician's performance can be relaxing, renew energy, refresh your mind, and heal your soul. Art naturally allows you to express yourself, your thoughts, feelings, needs, and memories. The magic is you can participate in art by creating something or viewing the art of others. In Spokane, there is an excellent variety of ways to join in and express your inner artist.
Create Art in Spokane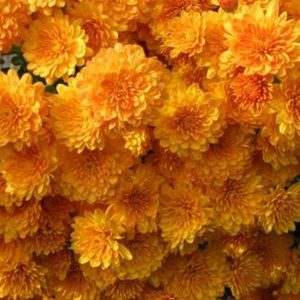 There are several obvious ways to bring out your inner artist, including drawing, painting, photography, paper crafts, singing, dancing, and writing. Some less obvious artistic pursuits include flower and rock gardening, jewelry-making, cooking and baking, and rearranging furniture or interior design.
If you're unsure what your creative abilities are, it is okay. Try something, then try another. What matters most is finding something you genuinely enjoy.
If you're short on crafting and art supplies, you don't have to spend a lot to create something unique. For a wallet-friendly art adventure, visit Art Salvage Spokane for the usual and unusual. As you peruse the options, go with the flow, grab a pre-made kit for twenty bucks or less, or some supplies you find calling to your inner artist. Art Salvage Spokane promotes the reuse and recycling of previously owned items, which are typically donated. Additional options for the thrifty artist include second-hand stores or a dollar store in your local neighborhood.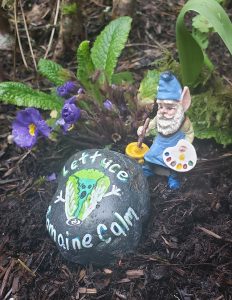 A long trending yet surprising art form in Spokane anyone can participate in is Spokane Rocks. Find a few rocks in your yard, wash and dry them, paint a design, character, or saying on the top of the stone. On the bottom of the rock, write "#SpokaneRocks" and your initials, the year, or whatever you'd like. The last and essential step is to seal the rock with a spray sealer or resin and cure it. Then hide it in a local park, your driveway, a little library, or neighborhood rock garden. Whoever finds it can keep it or re-hide it, and hopefully post a pic to Spokane Rocks Facebook page.
The talent in this community is impressive. From Pokémon to pets and shamrocks to sunrises, there is sure to be a rock out there you'll love.
Strapped for cash? No problem! Be sure to look into the Library of Things through Spokane Public Library to check out a sewing machine, ukulele, bongo, guitar, or garden tools (even seeds). Libraries have various books on arts and crafts and provide regular classes and events like music lessons, painting, and gardening. Be sure to register early for these free and low-cost events.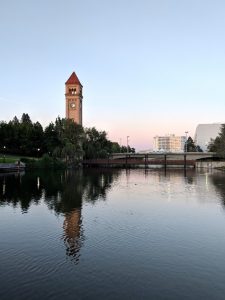 Experience Art in Spokane
If you're not into creating things, express your inner artist by experiencing the art we have all over Spokane. First Fridays, murals, art galleries, music festivals, sculptures and live music are a fraction of the options available.
Several websites help you to discover your next art experiences, such as the Corbin Art Center, Visit Spokane's Art and Culture page, Spokane Public Radio's Community Calendar and The Spokesman's Calendar. While many things are listed in multiple calendars, you may find unique or limited events on one and not another.
Top Art Freebies and Art Experiences in Spokane
Are you looking for a night out in the town? Experience music, comedy, karaoke and poetry at one of the fun clubs, bars, or venues in Spokane. Many have special nights (ladies' or cheap drinks) weekly, which offers fantastic discounts. Visit one of these links to find what's open: The Inlander's Live Music in Spokane page or live music Spokane search on Google.
When life is back to in-person performances, be sure to check out the offerings of the Spokane Civic Theater, as well as at local colleges and high schools. We have talent in our local community, and with the affordable prices of community-based performances, you can enjoy several shows throughout the year.
So, get out there and experience art, or stay at home and take some photos as things begin to bloom. Most of all, have fun and let your soul get lost in the beauty all around us.