Todd McFarlane is one of the most successful comic book creators of his generation. Rising from humble beginnings, McFarlane shot to the top of the comic book world in the late 1980s working on Marvel Comics' various characters. Then, at the peak of his popularity, he left Marvel and started his own comic book company, Image Comics, with six other prominent creators. There he created Spawn, one of the most popular characters of the 1990s. Todd McFarlane then parlayed his success in the comics industry into other creative enterprises, including animation and action figures. Although originally hailing from Calgary, Alberta, Canada, the superstar comic book artist Todd McFarlane has ties to the Spokane area.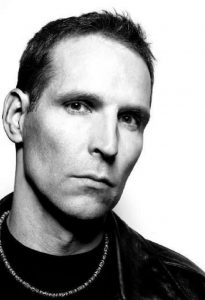 Born on March 16, 1961, McFarlane's family moved a lot due to his father's work. As a young boy, McFarlane developed a variety of interests, art and comic books among them. He would spend hours practicing his craft. Influenced by greats such as Jack Kirby (who helped create many Marvel Comics characters) and Alan Moore (co-creator of Watchmen), at just 16, McFarlane created Spawn, but it would be many years before the character was published.
Another interest McFarlane cultivated was playing baseball, and it was this that led him to the Spokane area. He initially tried out for Gonzaga's baseball team, and while impressing the coaches with his fielding skills, McFarlane was not selected for the team, nor was he able to afford the tuition. He then attended Spokane Community College for a year before finally transferring to Eastern Washington University to study art.
McFarlane attended Eastern from 1981 to 1984 on a baseball scholarship. He entertained returning to Calgary and assisting his father in the printing business. He still wished to be a baseball player, but unfortunately, an injury his junior year all but sidelined that dream. After graduation, he tried out for a Toronto Blue Jays farm club but did not make the cut.
His dreams of playing professional baseball now gone, McFarlane turned to his other passion: comic books. While he desired a baseball career, he never gave up on drawing either. By this point, Wanda, McFarlane's then-girlfriend (now wife) from back in Canada, had moved to Cheney to be with him and study at Eastern as well.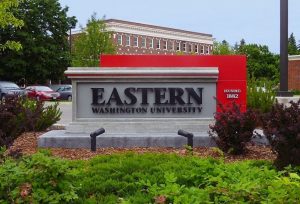 While living in Cheney, McFarlane continued practicing his art, and given his busy schedule, it was a miracle he found time at all. Between juggling baseball practices with his on-campus job as a janitor and his off-campus position on weekends at the Comic Rack, a now-defunct comic book shop, he squeezed in drawing comics when he could. Despite the constraints on his time, McFarlane was still able to submit samples to various comic book companies, including Marvel and DC, receiving many rejections. His first work would be on the comic Coyote for Marvel Comics in 1984.
Graduating from Eastern that same year and Wanda soon after, the couple left Spokane in 1986 and moved around a few times, first to Vancouver, British Columbia and then to Portland, before settling down in Phoenix, where he continues to reside with his family.
Shortly after graduating, McFarlane's star in the comic book industry began to rise, as he started receiving regular work, first at DC on several low-selling titles before jumping ship to Marvel and working on their Incredible Hulk title.
But it would be Spider-Man, one of Marvel Comic's flagship characters, that would provide McFarlane with his big break. His dynamic art style was slowly attracting attention, which was on full display in his Spider-Man work. In addition to cool poses and action shots, McFarlane also redesigned certain aspects of the character's look, including his mask and webbing. He also helped create Venom, one of Spider-Man's most famous adversaries.
McFarlane was on top of the comic book world. In 1990, he helped launch a new Spider-Man book for Marvel, and thanks to McFarlane's popularity, the book sold over two million copies, making it one of the best-selling single issues of all time. He was promised more creative control over the book than he had before, and when that did not pan out, McFarlane left Marvel.
In late 1991, McFarlane, along with several other popular comic book artists, started Image Comics. This comic book company allowed creators to own their own work rather than putting them in work-for-hire situations. His contribution, Spawn, would prove to be one of the fledgling company's biggest hits. The first issue sold over a million copies, unheard of for a book not published by Marvel or DC.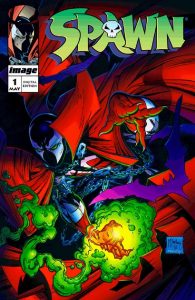 McFarlane would enjoy success through the decade, as Spawn branched out from comics and into the world of live-action movies and animation. In the late 1990s, McFarlane brought his creative approach to the toy industry, starting McFarlane Toys. The company initially produced Spawn-related figures but later would expand to include offerings from the worlds of video games, cartoons and television. Just as McFarlane's dynamic art revolutionized comics, the attention to detail on his toys helped set a new standard for that industry as well.
Todd McFarlane continues to work in comics today. Spawn is still going strong and recently set a Guinness World Record for the longest-running independent American comic book. A new live-action adaptation of the character, to be written and directed by McFarlane and starring Jamie Foxx, is in the works. His toy company continues to produce new toys, most recently debuting a line of Star Trek-inspired action figures.
Some of Todd McFarlane's most formative years creatively were spent in the Spokane area. He is a person of principles, has stuck by them through the years, and managed to build a multi-media empire encompassing comics, animation and toys.