Some may not feel like there's a pot of gold at the end of the rainbow with the news that Spokane's annual St. Patrick's Day Parade was canceled following the recommendation of public officials. It's an event many look forward to while celebrating the holiday together. There's no parade, yet people still want to enjoy the festivities. Well, thanks to a few local places in and around Spokane hosting fun St. Patrick's Day events, there might be a pot of gold at the end of the rainbow, after all.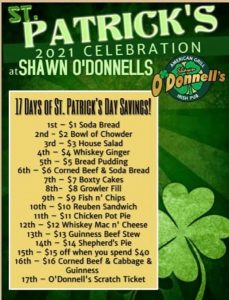 Shawn O'Donnell's American Grill and Irish Pub celebrate St. Patrick's Day as soon as the first of March. They feature different deals every day until March 17 and host several other fun events leading up to St. Patrick's Day. On Wednesday, March 10, is a virtual whiskey tasting with Tullamore D.E.W. Find cool Guinness swag giveaways on March 13 and 14. Learn how to Pour the Perfect Pint with Shawn on Facebook live on Monday, March 15 at 7 p.m. Virtual Irish Pub Trivia Night is on March 16 at 7:30 p.m. Then, of course, Wednesday is the main event, with the pub opening at 10 a.m. for a day of traditional Irish food and drink at the bar and banquet rooms with streaming live music and more Guinness swag giveaways.
The pub does promise it honors all safety guidelines. Still, for those that want to join in on the fun without the dining in, take advantage of the fantastic family fun platters this month. The massive platters feed four to five people for only $69. For more information about the excitement at Shawn O'Donnell's American Grill and Irish Pub, head on over to their Facebook page for more details.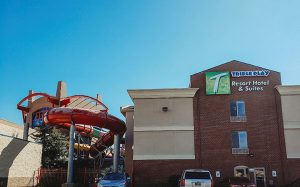 For those 18 years of age and older who want to get in on the St. Patrick's Day action with some fun games and activities, check out Triple Play Family Fun Park in Hayden. They are hosting Park After Dark: St. Practice Day on March 12. Sponsored by K102 and Irish Death, this day of fun consists of bowling, laser tag, laser maze, R.A.I.D., X.D. Dark Ride, bumper cars, rope course, and indoor mini-golf. Pre-sale tickets are available now for $20 until March 12 at 5 p.m. After that, they will be $25 at the door. The event starts at 10 p.m. until 1 a.m. It's sure to be an extravagant night of fun and games for all who attend.
The Renaissance at Coeur d'Alene is honoring veterans this St. Patrick's Day with St. Patrick's Day Veteran's Appreciation Lunch Dash and Dine Event on March 17 from 11 a.m. until noon. This event is free to veterans in the area and is a lunch consisting of corned beef and cabbage with a Guinness to go. RSVP by March 15 to Becky at rgeogius@assistedlivingcda.com; then, participants can drive by anytime that day to pick up their meal during the hour of the event.
Seeking a St. Patrick's Day filled with laughter? Head on over to the Spokane Comedy Club. They will be hosting an open mic night and admission is free, with the show starting at 7:30 p.m. It's sure to be a barrel of laughs, and of course, alcohol will be served so patrons can celebrate St. Patrick's Day right.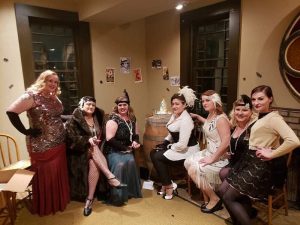 Want to celebrate St. Patrick's Day in an unusual but worthy fashion? Head on over to Crime Scene Entertainment for Murder Me, I'm Irish – Dinner & Mystery night. Crime Scene Entertainment promises the ultimate murder mystery experience by giving all a chance to show off their detective skills as they try and piece together the crime. Any guest can be a murderer or a victim randomly, and there's a great back story for each event. This murder mystery begins in the quaint town of Old Lacken at The Shakin' Shamrock Pub, with a plethora of scandals and rivalries within the neighborhood leading to plenty of suspects. Attendees are encouraged to dress up and keep an eye out on their website for tickets.
If you're busy on St. Patrick's Day, there's a chance to make up the fun on March 18 at Coeur d'Alene Taphouse Unchained. Don't miss a Beer Dinner with Grand Teton Brewing at 5:30 p.m. with tickets starting at $50 per person. Seating is limited, so anyone interested in a fun-filled event featuring five craft beer tastings and four chef-curated courses should book tickets now. Brewery representatives will also lead conversations for those out there wanting to learn more about brewing.
Remember, St. Patrick's Day's point is to have fun no matter how you chose to celebrate, but one should also celebrate responsibly. For the safety of all, practice safety measures in all forms, from COVID-19 regulations to drinking and driving preventative measures, so that everyone can enjoy the party.