Steven Charem is a friendly fellow who loves to talk about his career and past projects. He chuckles often, sounds like he's enjoying life, and reminisces with a happy tone about all he's accomplished. "Talking art with people that appreciate it always brings a smile to my face," noted Charem. "There are so many incredible aspects of the art world."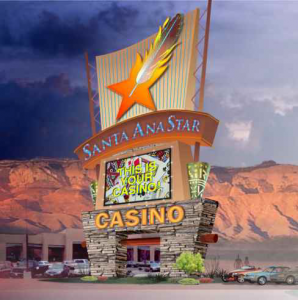 Hailing from Las Vegas, he became tired of the heat and decided to make a change and move to Spokane. He enjoys skiing, the outdoors, and the flora and fauna apparent around the Spokane area. To Steven, Spokane has been a great place to partake in outdoor activities during the year and he loves the changing of seasons.
Steven Charem studied graphic design, advertising, illustration and drawing at El Camino College. After graduating with the class of 1973, he moved on to study graphic design and illustration at Northern Arizona University. He was granted the first tennis scholarship available at NAU. A jack of seemingly all trades, he also earned his teaching certification but found he didn't find much joy in teaching in the traditional sense. However, as a recently retired design consultant, he flexed his teaching skills through this outlet. Charem chuckled and said he "loved Arizona and the ruckus of college."
After graduation, he started his career in the advertising industry as an Art Director working with a T-square on a drafting table. Charem moved on to become a creative consultant at Vision Sign Inc. where he designed large LED displays, specialty architectural pieces, wayfinding, building frontage and interior gaming.
At the tender age of 40, while raising three children, he transitioned to the signage industry, learning Computer Aided Design (CAD) programs. He was a creative director at Mikohn Gaming Corporation designing slot machines and signage. Steven is also an experienced Senior Design Consultant. He's worked remotely in the electric sign manufacturing industry in the years proceeding his retirement.
Charem always adored the world of architecture because it allowed all his design passions to fit together nicely. He's had his hands on most of the large-scale printed billboards and bright neon signage that you'll see when walking along the famous Las Vegas strip.
What Brings Artists to Spokane?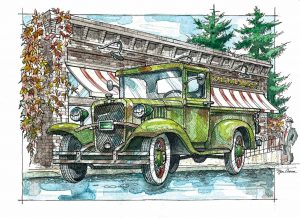 "It's a different lifestyle. The buildings and surroundings provide great material for reflection on the old days, a sense of Americana and slower and simpler times," said Charem. He loves this area of the country because the towns still all have different cultures of their own. "It's unique to see a midwestern culture because you don't see that too often anymore," he says. "Things aren't so slick and commercialized yet."
"Here, we are in this lovely part of the world, I'm able to make art and meet good people. If I could sum my experience in Spokane into one word it would be GRATEFUL."
Imparting the importance of finding community, he welcomes other artists to join Spokane Sketchers and Spokane Sketchers. Currently, most of the members are an older generation of people who go out to take in nature, old buildings, flora and fauna of Spokane. Once a week (during non-COVID-19 times), they get out together as a group and share in making art.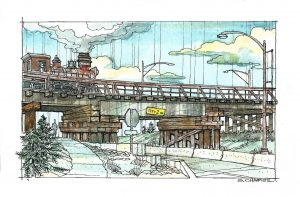 Noting how COVID-19 and the shut-downs in Spokane have affected him, "You have to stay active or it's just too isolating," he says. "I still get out and sketch on my own." While living in Spokane, he's completed over a hundred articles and renderings.
Artist Statement and Style
When asked about his specific style, "It depends on the application and what I'm working on! In commercial work, you have to adapt as per the client or request," he remarked. "When you're working for others, you must be a chameleon at times, wearing many hats when it comes to style. Other times you're able to do your own projects and be more creative."
It's easy to see he's had a background in graphic arts and architectural drafting as all his paintings are perfectly aligned, balanced, show symmetry, and bold focal points all while introducing the free-flowing touches sketching and watercolors bring to the palette. His CAD skills are shown in his strong ability to show correct scale, perspectives, shading, cross-hatching and true-to-life renderings.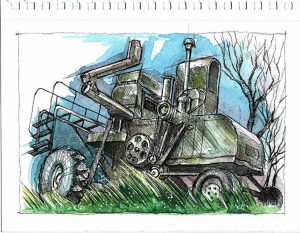 "I'm trying to loosen up a bit," he says. "I got used to a computer screen and it's a big change getting back to more humble roots. I'm getting the feel for the looseness of not working on intensive technical CAD design. Computers are a lot more restrictive and you don't get the free-flowing feeling that drawing and watercolors provide. It's a whole new sensation that brings me back to when I was young."
Though he says he's still trying to loosen up with his current artwork, his works are incredibly approachable and fun. His pieces are highly detailed, yet somehow have a 'cuteness' to them simultaneously.
Charem considers himself less of a fine artist and more of an illustrator and graphic designer. His style using watercolors and pen-and-ink he describes as "eclectic," while working on political and non-political cartoons, landscape drawings, and architectural renderings.
"I'm the brush, my pencils and my tools," Charem says. "This is the new Golden-Age of art! We have so many creative options to explore with technology. We have broader minds and can expand into many mediums with the tools of today. Imagine if Da Vinci had all these modern technologies to work with!"
Life Events Inspiring Art
Charem's greatest inspiration comes from his three kids who are all adults now. "They push me and inspire me in terms of my genre and cartoony style," he says. "They were my leap out of the constraints of the more technical side of art."
In terms of artistic and stylistic inspiration, he's always liked the impressionist style. Lautrec and Van Gogh both have styles he aspires to attain when it comes to looseness.
His favorite thing about making art? It varies from age to age. When he was younger, he enjoyed the "challenge," and chasing the all-mighty dollar in commercial design. "How can I make an informational piece? How can I meet the client's needs?"
Now, he looks at art as a challenge to his creativity. "It's pure joy," he says. "I take out my folding chair, my jug of coffee, my sketchbook and I sometimes work completely on-site." He does so while enjoying the fresh and clean air quality Spokane has to offer.
Inspiration from Place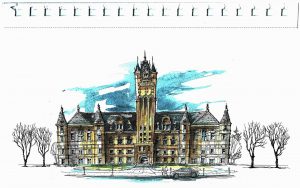 Spokane hosts a variety of architectural works, vintage farm equipment, trucks and antiques that provide "a wonderland of subjects for an artist."
"Since moving here I've been thrilled about the texture and history of Spokane and its surroundings. I got tired of the slick glass and steel in Vegas," said Charem. He loves the plethora of historic architecture, rusting car yards, old barns and farm equipment around Spokane.
Charem loves Spokane's historic buildings and the regard for history. "They haven't torn down their architectural heritage and lineage," he says. "Many cities tear down the old stone buildings, replace them with new buildings, regret it immediately and then post photos harkening to the glory of the past."
Favorite Art Supply Store
Finding art supplies around Spokane is easy. Artists can walk downtown to pick up supplies from friendly and well-versed shop-keepers.
Spokane Art Supply on Monroe is a favorite of Charem. He tries to buy local products as much as possible. "At Spokane Art Supply, they're so knowledgeable about what they're selling," he says. "They're more knowledgeable than big chain stores. Many of them are artists themselves, so they understand and relate to customers and are not so commercialized."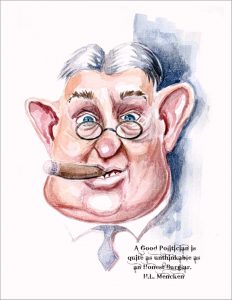 Currently, since he's so recently retired, he hasn't decided whether he wants to promote his art publicly. Charem has done pieces for friends, but currently just wants to make art for the sake of art. He is happy to be retired, and not wanting to work all the time, so he's not serious about selling his stuff in stores, online or on commission. However, Charem clarifies, "keep posted."
Searching for Local Artists to Feature
If you're an artist and would like to be featured on SpokaneTalk.com, please shoot us an email at submit@spokanetalk.com. We're looking to connect the community through our articles, record history, write about real people, encourage networking, support local businesses and artists, and recognize great people who are working hard in the community to produce positive results.
At SpokaneTalk.com, we aim to be a positive community resource for local life in Spokane. We're excited to hear from you and can't wait to be your trusted source for positive news and local resources.