Though it's been a hard year for most, successful businesses and restaurants learned to adapt their current methods to provide products and services that are necessary and needed during these times. For Spokane's restaurants, those pivots include take-out, curbside pick-up and even some delivery options.
It's great to know where your food comes from and to understand the story and cultural authenticity that goes into making your meals top quality. Let's get to know more about some amazing local restaurants in Spokane offering curbside pick-up and delivery options.
Tamale Box
559.426.9850
Sales are mostly through their online ordering portal, though they will be setting up at many local farmer's markets starting in May.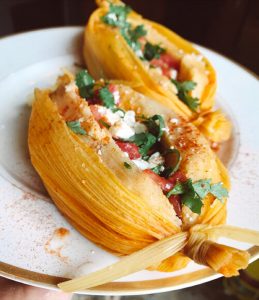 Let's take a tour of the streets of Mexico back in 1978. Here, Candeleria (grandmother of the current owner) taught herself to make tamales while her oldest sons went out on their bicycles to sell around town. More than 40 years later, the youngest grandson, Enrique Mariscal, founded Tamale Box in Spokane. He's keeping the family's authentic tamale tradition alive, offering some of the best tamales around. And guess what? They're completely gluten-free!
They use only the highest-quality ingredients and fresh local produce delivered weekly. Though this year required a lot of adjustments, they are remaining optimistic and flexible to the needs of those around them with plans to transitioning to a physical location sometime this year.
Tamale Box has been operating more during the pandemic than ever before, finding success through these strange times. By word of mouth, their business has been growing. They've always been geared more toward takeout and dining at home, so their business continues to prosper.
"People aren't gathering at restaurants anymore — they're gathering at home," said Mariscal. "Tamales are an easy food to take home and share with the family! Through adversity, we can push through. We have the support of the community and that's what's important."
Offering online ordering and catering for special events, call Tamale Box or order through their online store to plan a time for pick-up and delivery.
Mamma Mia's
509.467.7786
420 W Francis Ave., Spokane
Monday – Sunday, 4 p.m. – 9 p.m.
Since 1945, Mamma Mia's has been a family-owned and operated restaurant. Because everything is made from scratch, they guarantee their Italian food selection will be some of the best you've ever tried.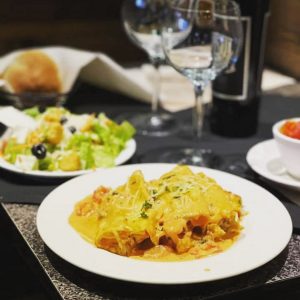 Current owner Kristi Heaton recently purchased the restaurant and kept the business in the family name. Heaton is proud of her Italian heritage, passionate about sharing family recipes and wants to pass down traditional cooking techniques to generations to come.
With owners who enjoy being involved in every aspect of the business, Mamma Mia's loves cooking for people and perfecting recipes while fulfilling life-long dreams of owning a family-run restaurant.
During COVID-19, they have shifted their business to providing takeout. Though they don't specifically offer "curbside," if you need this extra assistance, call them when you arrive and they will run your order out to you.
Mama Mia's also offers delivery through Grubhub and Uber Eats.
Spokane Salad Delivery
509.953.7471
Delivery Only
Spokane Salad Delivery is Spokane's newest (and freshest) fast-food delivery business. 2020 was a year of great success for them, as they opened their business during the pandemic.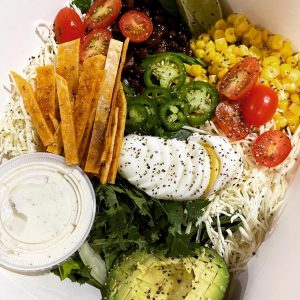 They make it their mission to feed fresh meals to the community, provide excellent produce, create a healthier Spokane and assist local people in any way possible. Healthy food is made easy and accessible to everyone through their convenient delivery system.
Within a couple of weeks, they will have a new kitchen that caters to same-day orders, customer pick-up, Uber Eats, DoorDash and other delivery options. Once this transition occurs, their hours are subject to change. While they don't yet offer weekend delivery, Spokane Salad Delivery may consider this option once settled in.
Something unique about Spokane Salad Delivery is that they offer weekly and monthly salad subscription packages. With a subscription, customers are treated with a healthy salad delivery every day of the busy work week.
Currently, they ask customers to order by 7 p.m. the night before. Deliveries take place between 9 a.m. and 11:30 a.m. Delivery within the Spokane area is completely free, so head on over to their website to place your next-day orders.
NUDO Ramen
509.290.5763
818 W Sprague Ave. Spokane
9602 N Newport Hwy., Spokane
Monday – Sunday, 11 a.m. – 8:30 p.m.
NUDO is known for its unique menu and interior. Their eye-catching design mixes colorful Japanese pop-art, clean modern lines and an open urban feel.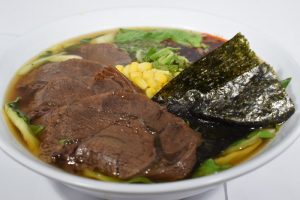 During her time traveling the world, one of NUDO's partners, Jing Sun, realized no matter where she roamed, she missed the traditional ramen from back home. She was always most excited about going home because of the unique cuisine she was returning to.
Sun realized she wanted to bring the flavors of Japan to the Spokane community. Food offerings at NUDO are healthy, simple and sure to please every palette. Their kitchen accommodates small personal orders as well as large to-go orders for hotels, businesses and other group events in town.
NUDO Ramen now has two locations that offer curbside pick-up and take-out with options to pick up from either their North or downtown locations.
With a full bar and an ever-growing saké menu, enhance your dining-out experience and order wine, beer and saké to-go!
Now more than ever, it's extremely important to support small Spokane area businesses and restaurants. Their food may cost a bit more than chain restaurants, but in paying a bit more, you are supporting higher quality ingredients, family-operated businesses and many local farmers that provide the fresh ingredients that go into your food.