2020 felt like a year for the world to hibernate as most aspects of everyday life began to shut down, leaving many inside their homes. As the months rolled on and things began to open back up, it was clear to see the season's spirit wasn't lost. This is especially true in Spokane with the joy of a white Christmas as the snow fell. For some, this would have been enough to turn around and go back inside, but in a city full of winter activities, citizens of Spokane and surrounding areas decided it was time to get out and play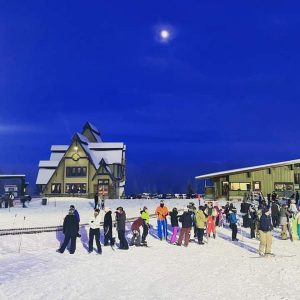 For instance, some locals head on over to 49 Degrees North or to Mount Spokane to get their ski on and enjoy the winter weather. At 49 Degrees North, take advantage of their many upcoming events, such as the one running now in January with learn to ski and snowboard month. For Mount Spokane, January is the start of extended operating hours. They will now be open seven days a week, allowing for more time on the slopes. Skiing is also enjoyed by locals at Schweitzer Mountain Resort. Schweitzer is currently running an event called Twilight Skiing that promises a magical night under the stars. The event runs every Friday and Saturday night from 3 to 7 p.m.
Some in the area decided to get their Christmas shopping done by visiting the Winter Market at the Pavilion Central Plaza at Riverfront. The market is a great place for people to shop local and they're even taking applications for new vendors. For the upcoming month, the market will be open on January 6, 13, 20, 27, with the last day of operation being February 3.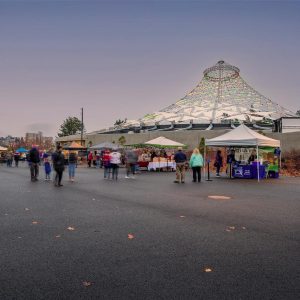 For those seeking a night out just to relax and enjoy the winter weather, 50 Acre Park will be hosted Snowshoe Dinner on January 15. The event included appetizers, dinner, and dessert. People attending were asked to bring their own snowshoes and skis for activities.
At Lake Coeur d'Alene Cruises, families can warm up in this chilly weather with hot cocoa by taking part in any of their Scenic Hot Cocoa Cruises. They run the cruises every Friday through Sunday in January, February and March. The cruise departs twice a day at 12:30 p.m. and 2:30 p.m. and is a fun-filled 90 minutes. The main attraction aboard the ship is a delicious hot cocoa bar that features original cocoa for the kids and spiked cocoa for the adults. This activity is one that's fun for the whole family.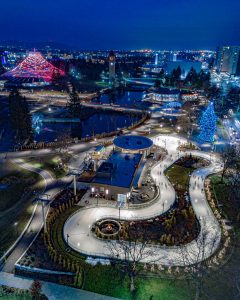 Numerica Skate Ribbon opened to the public at the beginning of December, giving residents a place to enjoy a seasonal favorite. The ribbon features a 3,500 square foot attached pond where skaters can practice their flips and tricks while the pathways feature slight inclines and declines to keep things interesting. Along the outside of the rink, there are large, cozy fire pits for spectators to sit around as they enjoy watching rather than participating. After working up an appetite playing on the ice, locals can head on over to Sky Ribbon Café for a quick bite
Showcasing the magic of the season was the Pavilion Holiday Light Show at Riverfront. With dynamic lighting effects displaying an abundant array of bright colors and patterns, the show never fails to capture the imagination of the audience. Currently, the Pavilion is working on adding music pairings to the displays. Anyone can enjoy the free light show anytime Friday through Sunday. It starts at 7 p.m. and runs until 10 p.m. every night. There is even a special schedule of light shows coming up on specific dates throughout the year. Organizations and causes can also reach out to the Pavilion and request specific colors for the show on their website.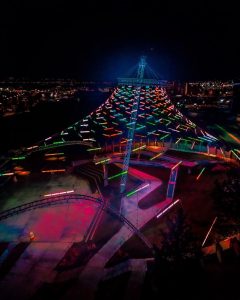 For those who would rather stay in than go out in the cold, the Northwest Museum of Arts and Culture hosted virtual events during the month of December. The first event organized was the Holiday Artist Studio Tour lasting December 4 thru 6 that allowed viewers to visit local artists in their studios virtually. Moving forward, the museum will continue to host a number of online events but for those wanting to visit in person, they will be open Tuesday through Sunday from 10 a.m. to 5 p.m.
For some places in the world, it's true that a little bit of snow is all it takes to shut everything down and have people retreating into their homes to hide. For the city of Spokane however, this is far from the truth. In a community that lives for the outdoors, the snow is seen as an invitation to go out and enjoy any of the many winter activities and events that go on within the area.