Though Spokane may be some 1,200 miles away from the big city home to some of the world's biggest and hottest stars, that doesn't mean it won't get a little touch of Hollywood every now and then. After all, with a vibrant downtown, lush forests atop beautiful mountains, majestic rivers, and a welcoming community, it's hard to resist what could potentially be the perfect backdrop for when those directors are ready to hit record and have the actors take their marks. Here are a few examples of when Spokane rolled out the red carpet and went a little Hollywood!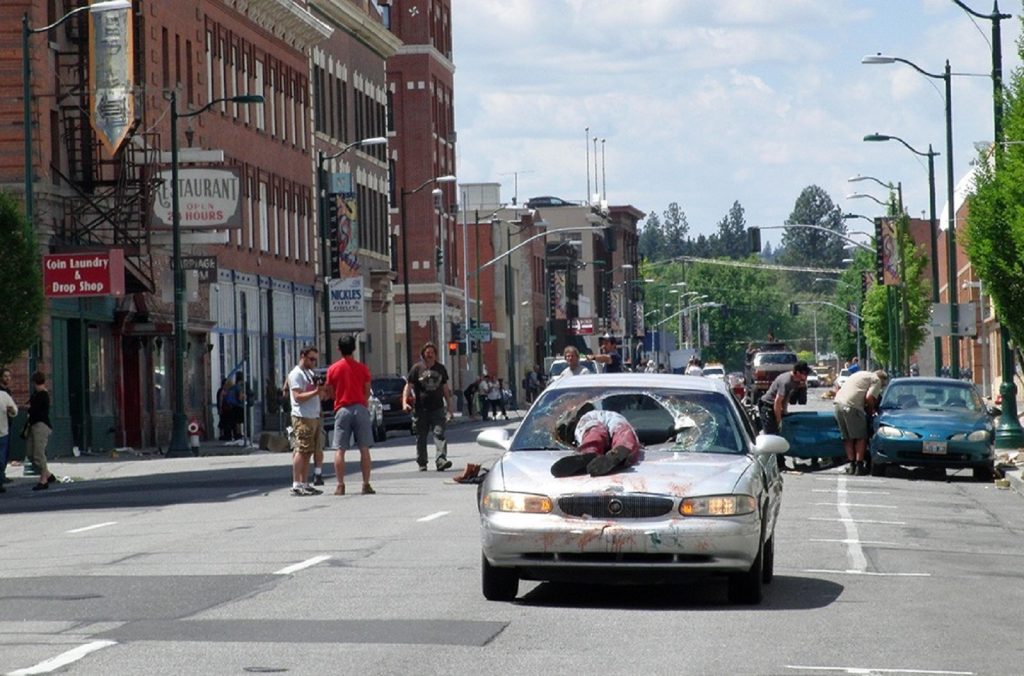 Z Nation Bring Zombies to Spokane
With an annual Spokane Zombie Crawl meeting yearly since 2012, it's no surprise that filmmakers found Spokane to be the perfect filming location for the Syfy channel's zombie apocalypse thriller "Z Nation." The show was primarily filmed in and around the Inland Northwest from its debut in 2014, with much of the film production and editing being performed by Spokane-based North by Northwest Inc. The show's unlikely heroes found themselves three years into a zombie apocalypse caused by a virus that had already decimated most of civilization in the series premiere episode.
It wasn't until season two and its scheduling of 13 upcoming episodes that the cast and crew found themselves crawling about the streets of downtown Spokane, zombies included, with some even being Spokane residents as the film company was more than happy to host auditions for these extras. The show returned to Lilac City for season four, and if you watch carefully, you can see key city landmarks throughout, including beautiful glimpses of the Spokane River. Sadly, the series was canceled after the fifth season but don't worry, zombies still crawl our city streets every year thanks to the ongoing Zombie Crawl.
Vision Quest in Spokane's Schools
The coming-of-age 1985 blockbuster hit "Vision Quest" portrays actor Matthew Modine as high school wrestler Louden Swain who has decided he needs to do something more with his life shortly after turning 18. The film, based on the novel of the same name, follows Swain's struggles as he goes against both his father's and coach's wishes and loses over 20 pounds on his own in a very short time, all in an attempt to take on the defending state champion of a lower weight class.
With the main protagonist on a school wrestling team, most of the filming occurred in local high schools across the city, including Rodgers High School, Ferris High School, Shadle Park High School, and North Central High School. Of course, every group of teenagers needs a cool, hip dining spot to hang out in after school. Who better than Ferguson Café in the Garland District with its icon countertops?
Spokane Welcomes Benny & Joon
A very young Hollywood heartthrob, better known as Johnny Depp, graced Spokane with his presence, along with co-stars Mary Stuart Masterson, Aidan Quinn, and Julianne Moore, for the production of "Benny & Joon" in 1993. The plot of the romantic comedy centered around the lives of siblings Benny, portrayed by Quinn, and Joon, portrayed by Masterson and their love interests. Depp plays eccentric young man Sam, who falls in love with Joon.
The movie was shot in locations all over the city, including Benny's home in Peaceful Valley, which was listed as a local Airbnb stay until recently. You'll also notice glimpses of Spokane's Riverfront Park, Maple Street Bridge, and even the exterior of the Milk Bottle as you watch the film, including the Garland District's very own Ferguson's Café making its debut once again on the big screen. In honor of the film celebrating its 30th anniversary on April 16, a local group hopes to connect with anyone in the community who worked on the film or was part of filming for a special celebration and be reached at bennyandjoonspokane@gmail.com.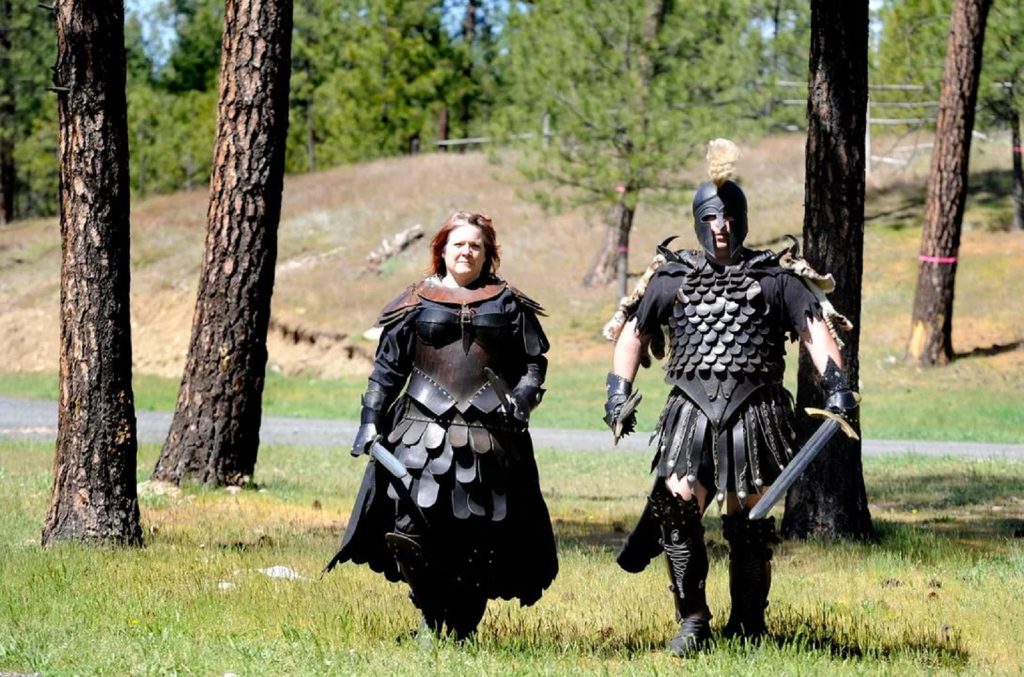 Knights of Badassdom at Riverside Park in Spokane
"Game of Thrones" Peter Dinklage found himself and fellow LARP'ers on wild adventures in the 2013 comedy horror hit "Knights of Badassdom." Actor Ryan Kwanten plays the role of ex-Dungeons and Dragons legend and was recently dumped by his girlfriend Joe Revitt, whose friends Eric (Steve Zahn) and Hung (Dinklage) bring him unwillingly to a fantasy Live Action Roleplay event to cheer him up. Chaos inevitably ensues when unbeknownst to the boys, they just so happen to summon a real-life succubus using reciting a passage from a real-life grimoire that was intended to be a prop book of spells for Eric's character.
About 100 extras from Spokane participated in creating the film, many of which were recruited from local Renaissance fairs, LARPing, and other groups. Though you may not see some of the city's major landmarks throughout the film, you'll recognize the lush greenery surrounding the cast while they're in battle at the city's beloved Riverside State Park.
Movies and TV shows aren't the only things to have touched Spokane with a little bit of Hollywood. Music stars have been bringing pizzazz to the area since the time of the city's first multimedia star Bing Crosby, having led many musicians to stop in for more than just a concert tour date. One example is Macklemore's and Ryan Lewis' 2015 smash hit "Downtown," a music video set in Spokane's downtown area. Macklemore, a native of Kent, couldn't resist filming such an upbeat song about the fun you can have downtown in one of the state's liveliest urban playgrounds.
Watch the Spokane almost Easter-egg-filled video, along with these other Hollywood hits, and see how many streets, businesses, and landmarks you can recognize from Spokane!