As we once again step out of the aroma of fall with its pumpkin, spice, and everything nice, we follow a familiar route and step into the scent of winter with its signature peppermint, pine, and everything fine. Visions of candy canes and everyone's favorite holiday tree will once again take to the stage as the holiday centerpiece. Time to get out those generations of Christmas ornaments and get ready as Spokane Christmas tree farms open their doors for the 2022 holiday season.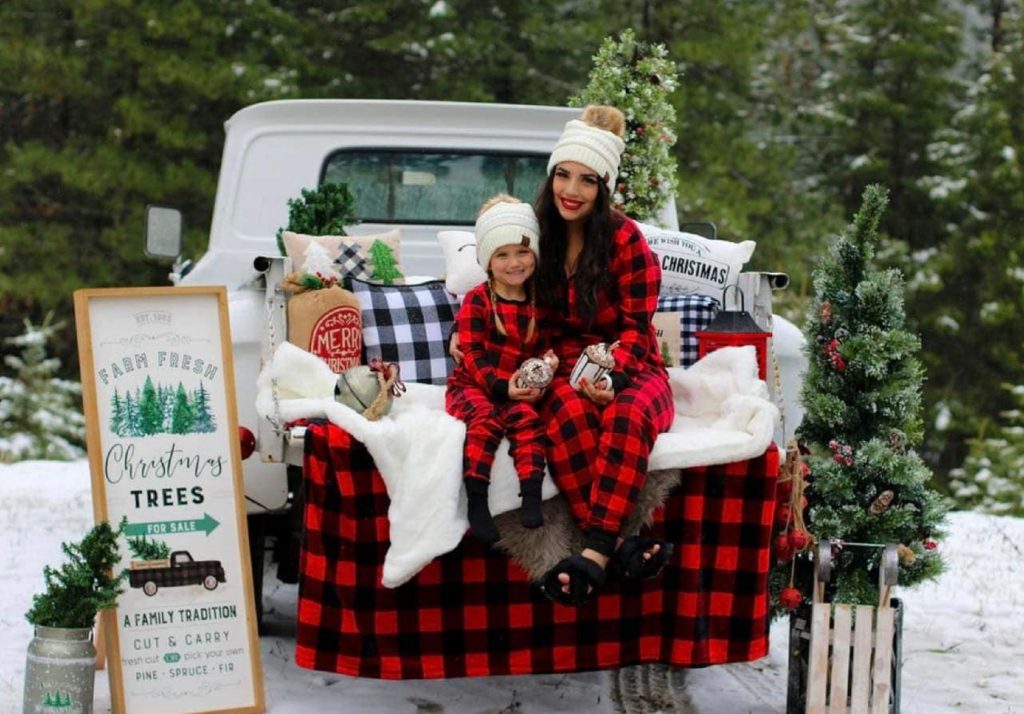 Holly Lane Tree Farm
14012 N Norman Road
509.928.5970
The 2022 holiday season kicks off for Holly Lane Tree Farm on Friday, November 25, as Christmas trees once again go on sale. Serving Spokane since 2001, they have long been growing a variety of holiday centerpieces to fit in any living room. Popular favorites at this location include Rocky Mountain white fir, blue spruce, blue alpine fir, and many more, ranging from 10 to 25 feet tall. Like previous years, they're offering amazing deals with this year's u-cut and fresh trees are $100 for any size, plus tax, with each purchase, including a complimentary shaking and bailing to rid your tree of any loose needles and a disposal bag to take home.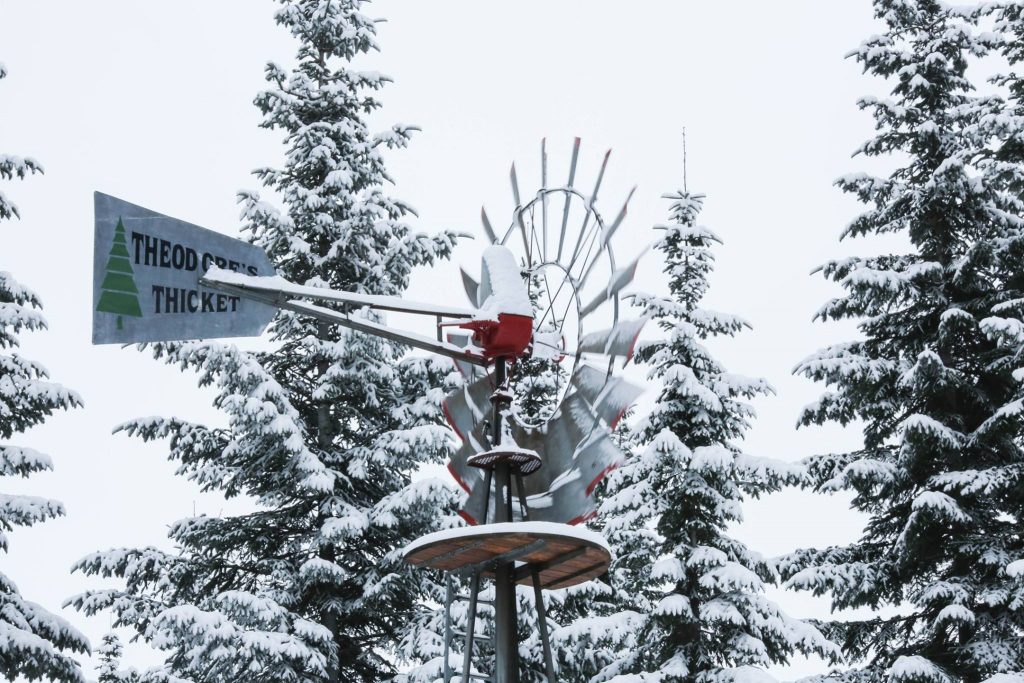 Theodore's Thicket Christmas Tree Farm
7420 E Bernhill Road, Colbert
509.928.5970
Concolor fir, grand fir, corkbark fir, oh my! These are the available tree types at Theodore's Thicket Christmas Tree Farm for this year's 2022 holiday season. From 9 a.m. to 4 p.m. November 25 to 27, all are welcome to stop in and shop for that perfect Christmas tree for Santa to stash the presents under this year. Those who can't make it the Thanksgiving weekend will have a second chance to visit the farm and check out their fantastic selection on December 3 and 4 during the same times, or they can call for an appointment if they wish to visit another day during December. All their u-cut trees are only $60 regardless of height, and that total includes taxes. Beautiful, fresh Christmas wreaths will also be available for those looking to make their front door just as inviting for the holidays and are only an additional $20 each.
Veley Farm Christmas Trees
19922 N Felspar Road, Deer Park
509.216.3051
Also opening for Christmas trees, the day after Thanksgiving from 10 a.m. until 4 p.m. is Veley Farm Christmas Trees in Deer Park. Four generations of farmers have been growing and selling everyone's favorite holiday showpiece on the same land since 1943, meaning whatever tree you get from here is bound to withstand the hustle and bustle of the holiday. Their doors will remain open the first and second weekends of December, where there will be a wide variety of grand fir, concolor fir, Douglas fir, corkbark fir, and Scotch pine trees to choose from. Looking for that perfect Christmas tree? Here is a family tradition on the Prairie that's sure to put you in the spirit of the holidays.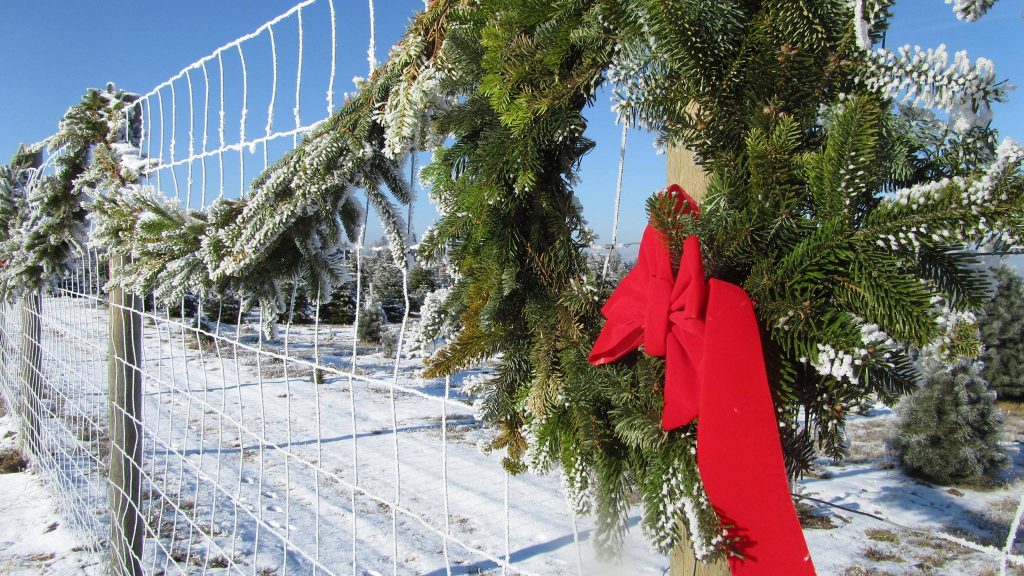 Hansen's Green Bluff Orchard
8215 E Greenbluff Road, Colbert
509.238.4902
Even the dog can tag along and help pick out the family tree this holiday season during Hansen's Green Bluff Orchard's annual Christmas Tree Harvest. For just $100, you can choose and cut your own tree, with the total including sales tax and a complimentary shaking and baling before securely placing it atop your vehicle. Feel free to bring a harvesting tool of your choice as you head out into their winter wonderland to take some of that wonder back to your home. After you've chopped down your special family tree, enjoy some free hot cocoa, spiced cider, and s'mores all around a beautiful applewood fire.
Cable Creek Farm
3866 S Stateline Road, Post Falls
208.659.1223
Welcoming Christmas also the day after Thanksgiving is Cable Creek Farm with their annual Christmas at Cable Creek. This six-day-only event will start the 25 to 27 of November and end the following weekend of December 2 to 4. Reservations for the two-hour event can already be made on their website as they welcome you to join them in the spirit of the holidays from 10 a.m. until 4 p.m. For $85 plus tax, you can choose and cut your tree that they will shake and bale for you, which you can enjoy watching as you gather around the warming fire. Before you journey home, stop by the Barn Gift Shop and enjoy complimentary hot chocolate while browsing the handmade gifts from 20 local artisans that can make for some fantastic and unique Christmas gifts!
It's officially that wonderful time of year when you get to kick those pumpkins to the curb and bring in those firs. And here to help with all your Christmas tree needs this 2022 winter holiday season are these fabulous Spokane-area Christmas tree farms!