Though the Seattle Zoo may be a four-and-a-half-hour drive away on a good day, you don't have to travel far from home to see some amazing animals in Spokane. Exotic animals and other interesting wildlife can be found much closer to home. Plenty of beautiful places surrounding our area give a glimpse into our area's natural wildlife, such as Mount Spokane State Park, Turnbull National Wildlife Refuge, and Colville National Forest. Of course, those are just home to the natural beasts that inhabit this neck of the woods, so what if you want a glimpse of something a little more exotic that you're not going to find while out on a hike? Well lucky for members of the Spokane community, there are also plenty of local animal sanctuaries offering a glimpse of those animals you won't find in the woods.
Big Red's Barn
7397 N. Government Way, CDA
Offering a hands-on animal experience all year long is Big Red's Barn in Coeur D'Alene. They even have a petting zoo and private room available on-site for parties, along with offering daily visits and field trips for all ages, from preschoolers to senior citizens. You can follow them on Facebook to keep up to date on all the latest happenings at the barn, as they like to offer fun and educational tours of their facility to all interested. Stop by Big Red's and hang out with exotics, miniatures, farm animals, reptiles, and more!
Seven Stars Alpaca Ranch
2885 S. Folsom Ridge Rd, CDA
If you have a passion for all things alpaca, then you won't want to miss out on a visit to Seven Stars Alpaca Ranch run by husband and wife duo Andy and Sonia. Currently, they offer walking tours of their working ranch, where their livestock are kept outside in large paddocks and pastures. Upon arrival, Sonia will begin the tour with a short history of how it all started, along with a safety talk. Afterward, tour-goers will head out to the fields to visit the alpacas, mini horses, donkeys, llamas, sheep, and goats. The tour lasts about an hour, but animal lovers are free to walk about on their own once it's over. Pricing begins at $10 for those over the age of 12, $5 for those under the age of 11, and free for those young ones under the age of three. The dynamic duo also offers private group tours for everything from homeschoolers to church groups, large family outings, and everything in between!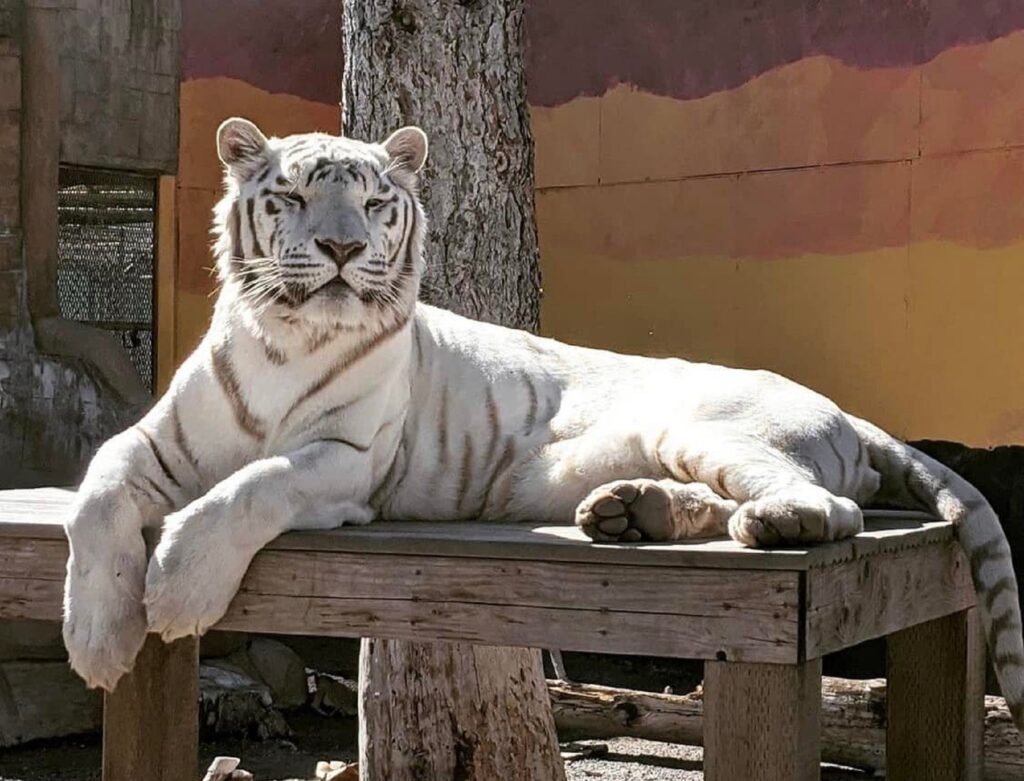 Cat Tales Wildlife Center
17020 N. Newport Hwy, Mead
With the days getting longer and warmer, it's the best time of year to see the animals at Cat Tales Wildlife Center, as the critters enjoy taking long naps off and on throughout the day under the sunshine. The animals here have found their way to this safe forever home for rescue, retired, or non-releasable exotic animals and wildlife where Cat Tales provides them with the best second chance at life possible. The best time to catch a glimpse of these rescues is around feeding time which typically starts at 3:30 p.m. You can even feed them yourself as Cat Tales offers hand-feeding opportunities to allow for a more hands-on experience with these magnificent creatures. You'll find lions, tigers, bears and more at Cat Tales Wildlife Center!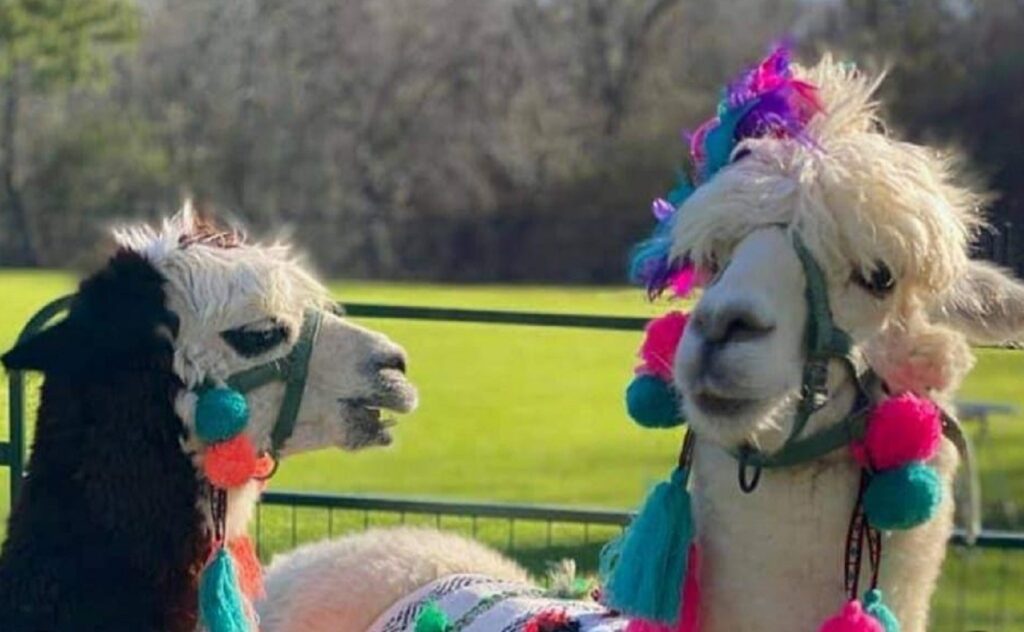 Snowy Range Alpacas
5211 S. Elk Creek Lane, Greenacres
The alpaca fun in the community doesn't stop at just Seven Stars in CDA. Snowy Range Alpacas can be found not too far away in Greenacres, where the farm visit is the most requested service. This visit includes their extremely popular guided tour through the farm, complete with interaction with the alpacas and other farm animals, such as goats, mini donkeys, and Holland Lop rabbits. Guests here are welcomed to cuddle, love, pet, walk, feed, and even water down the alpacas during the summer season, all while learning everything there is to know about these fun and interesting animals. The tour itself is a private one, with only the booked group being present for the experiences they have to offer. This includes having the opportunity to take as many photos and selfies as you want with the animals, all while enjoying time learning about these unique camelids. The tour ends with a visit to their barn store filled with loads of alpaca-themed items, including adorable stuffed animals made of 100% alpaca fiber.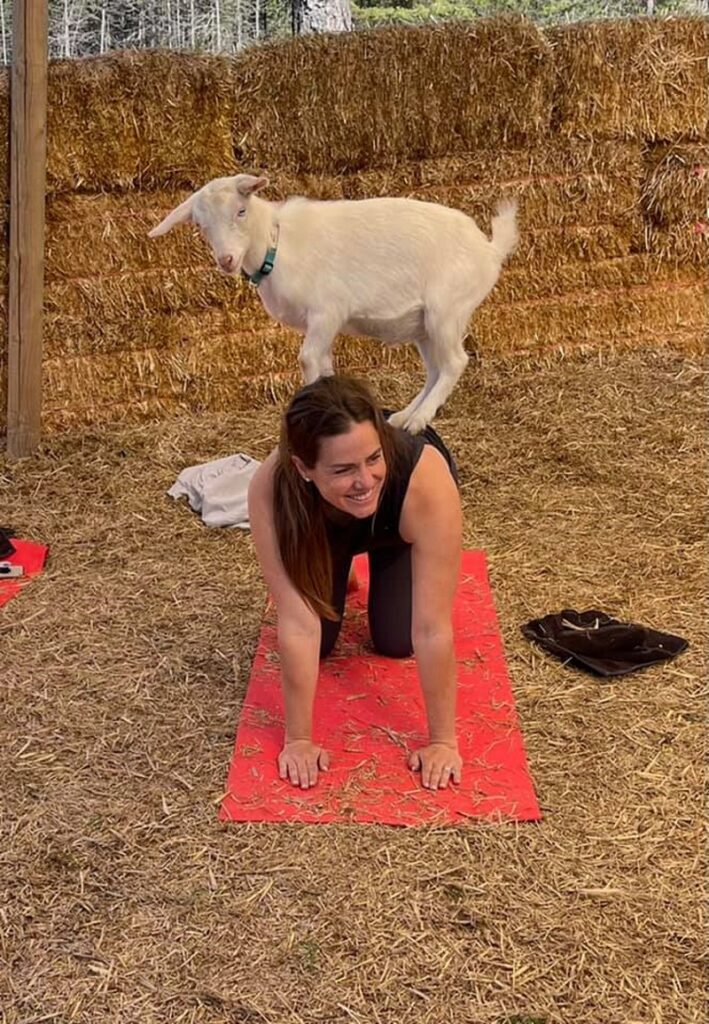 The Farm at Winter Station
6803 E. Sonshine Way, Athol
Goat Yoga can be enjoyed at The Farm at Winter Station on Saturdays, but that's not all this fun, family-run petting farm has to offer! Animal lovers visiting here can also enjoy some old-fashioned family farm activities and workshops on the weekends to help educate visitors on various subjects. They also host birthday experiences, school field trips, and a barnyard happy hour on Fridays from 4 to 6 p.m., where you can enjoy some much-needed "adult time" with your new furry friends, listen to music, and enjoy your favorite adult beverage but don't forget to bring your own (BYOB)! They'll provide the animals, cups, ice, mixers, and snacks for you and the animals.
So, skip the hassle of piling everyone into the car and trekking across the state. Just stop on in at any of these local Spokane wildlife habitats and enjoy some animal fun with their cuddly critters!