Cover image courtesy: MB Bryant Images and the MSD Irish Dancers
Celebrating Saint Patrick's Day in Spokane includes fun at popular Irish pubs and also means the return of the St. Patrick's Day Parade.
Spokane's 42nd St. Patrick's Day Parade, hosted by The Friendly Sons of St. Patrick, is on March 12 at noon in downtown Spokane. This fun parade is back this year, so get out that glitter, your shamrock bobbly-ears, kilts, Tartan plaid, and don't forget to wear green to prevent yourself from getting pinched! The Friendly Sons of St. Patrick and everyone involved in the parade are excited to see you jolly lads and lasses smiling and chanting from the crowd on parade day.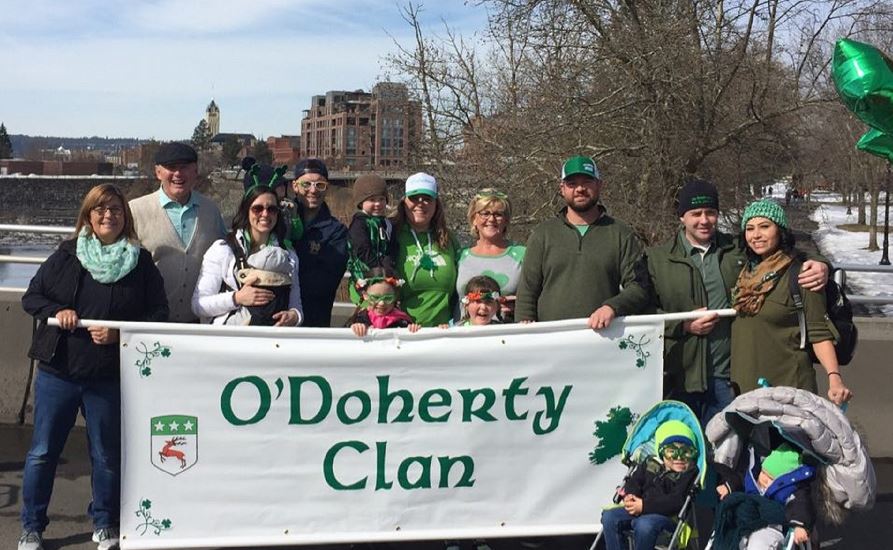 The Friendly Sons of St. Patrick is a 501(c)(3) started in 1978. The founders of this dedicated group have a goal of organizing the Spokane St. Patrick's Day Parade and other Irish ceremonies around Spokane. They wish to honor Irish descendants while donating to other Spokane non-profits and supporting the community.

Every year, on the Saturday before St. Patrick's Day, the streets of Spokane are taken over by the lively bunch of parade floats put together by The Friendly Sons of St. Patrick. This parade is undoubtedly one of the most entertaining events in Spokane and the surrounding region. Proceeds from the parade are donated to several Spokane-area non-profits.

Regardless of whether you can claim Irish heritage when participating or viewing the St. Patrick's Day Parade in downtown Spokane, a wee bit of Irish will make its way out of you, whether you like it or not. "Whether you're a dyed-in-the-wool Irish person or just Irish-for-the-day, this is one event you won't want to miss," The Friendly Sons of St. Patrick noted on their site.
Several Spokane bars and restaurants host pre-parade and post-parade parties as well as actual Saint Patrick's Day events around the City of Spokane. Some of Spokane's favorite Irish pubs have brought the rich cultural history and jolly traditions of Irish folks, including spur-of-the-moment traditional music "sessions," singing, dancing the jig, and of course, luck, leprechauns, and all things green.
Shawn O'Donnell's
719 N Monroe St., Spokane
Shawn O'Donnell's is an authentic Irish pub full of traditional Irish grub and assorted American pub-favorites. The American Grill and Irish Pub opened their doors to Spokane in December 2019, taking over Milford's Fish House building. With family spread throughout Spokane, it was natural for the owners to plant roots, raise a family, and open a business.
Owner Chase Van Cotthem spent much of his youth at his neighbor's O'Donnell's Family Restaurant in Everett. After graduating college, he worked with the O'Donnell family to open downtown Seattle and Fremont restaurants.
The family is "so happy to call Spokane home, [we] are grateful for this town's support as we navigated the COVID shutdowns shortly after opening." They truly appreciate your interest and support in keeping their family's fun and friendly restaurant up and running.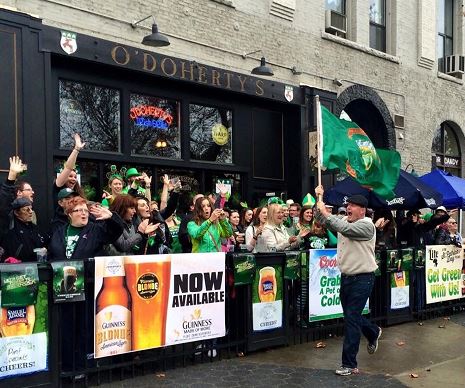 O'Doherty's Irish Grille
525 W Spokane Falls Blvd., Spokane
One of Spokane's friendliest Irish pubs, O'Doherty's Irish Grille, is located in Spokane, just across from the lovely Carousel at Riverfront Park. Over the last 30 years, O'Doherty's pub has celebrated St. Patrick's Day, and they're excited to be able to welcome patrons once again to join in their celebrations.
On March 12, during the St. Patrick's Day Parade, their doors open at 9 a.m., welcoming you to partake in libations and watch the parade starting at noon. Their doors will open at 10 a.m. on actual St. Patrick's Day, March 17. "Both events will be filled with singing, dancing, Guinness and green beer."
Their traditional Irish cuisine features corned beef, cabbage dishes and their famous Rueben sandwich, the Hooligan & Hannigan. Guinness, green beer and a selection of Irish Whiskeys will undoubtedly be featured.
You can look forward to "live bands, bagpipers, a traditional sausage toss, a visit from St. Patrick himself, Harlan Irish dancers and Spokane Firefighters," making an appearance throughout both days.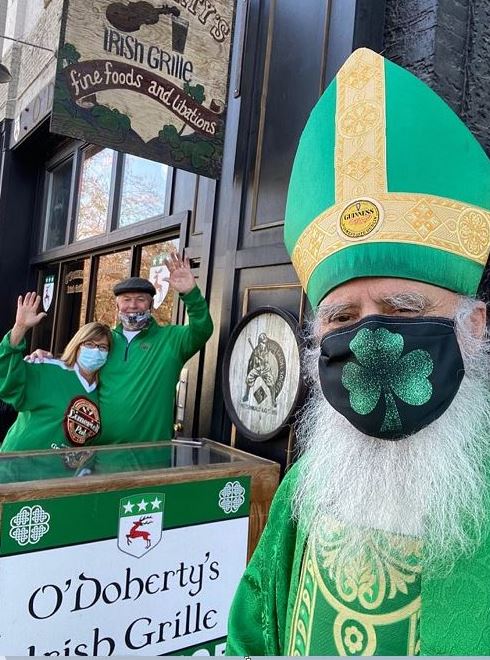 Lucky's Irish Pub Spokane
408 W Sprague Ave., Spokane
Lucky's Irish Pub in Spokane has an old Irish atmosphere and is always a good time. On Saturday, during the St. Patrick's Day Parade, they're opening their doors at 9 a.m. The staff is excited to "get back to normal and party like we've been locked up for two years!"
They're presenting a party full of Irish Drinking Teams, a lineup of DJs, and 90s-2000s Country Rock on parade day. There will be contests, drinking games, and giveaways from noon to 3 p.m.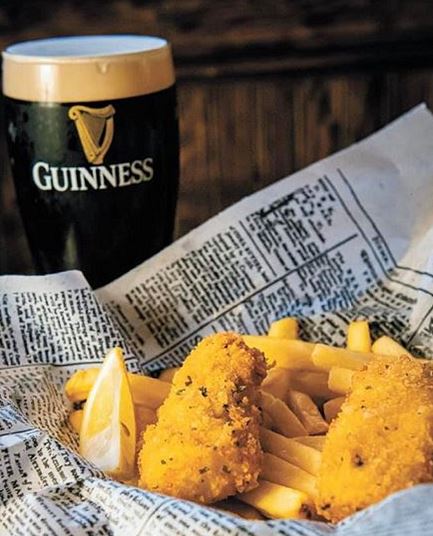 T's Lounge
703 North Monroe St. Suite A, Spokane
T's Lounge is a "five-star dive bar" bordering the famous Spokane neighborhood, Kendall Yards. They're always featuring local and regional beer, wine, spirits, televised sports games and video games.
They're proud to be hosting a St. Patrick's Day Party at 10 a.m. on March 12 in alignment with the parade. On parade day, corned beef, cabbage plates, Irish car bombs, green beer, and loads of fun will be served up. Stop in for a "Baby Guinness" shot, green Bud Light, Irish Car Bomb, or a green shooter.
On March 17, St. Patrick's Day, they're having Irish-themed fun all day with Irish and St. Patrick's Trivia starting around 8 p.m.
Happy St. Patrick's Day — enjoy your St. Patrick's Day shenanigans around the city of Spokane.