Cult classic "Pulp Fiction," directed by Quentin Tarantino, made its big-screen depute in 1994 and was immediately deemed a major critical and commercial success. It quickly became regarded as one of the most significant films of the era. Names like John Travolta, Samuel L Jackson, Bruce Willis, and Uma Thurman made up the all-star cast, among others. One of these other cast members of the film was actually a member of the Spokane community! Spokane's own actor, comedian, and author Julia Sweeney starred in "Pulp Fiction" playing the role of "Raquel" in the box office success.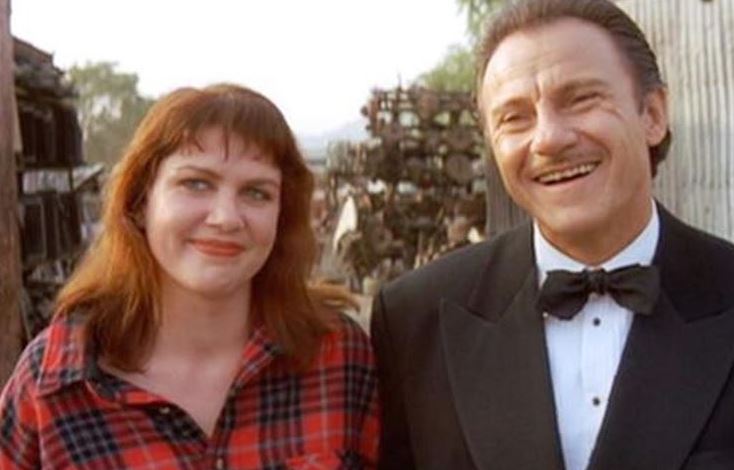 Sweeney was born and raised in the Spokane community with a rich family dynamic. Her father, Robert Mark Sweeney, was an attorney and federal prosecutor for the city, while her mother, Jeraldine Sweeney, was a homemaker, taking care of Julia and her four young siblings. It already seemed Julia had her eyes set on the big screen at a young age, imitating voices and inventing characters for entertainment value. Later, she appeared in several plays at Gonzaga Preparatory School and Marycliff High School. Her college resume was equally impressive, attending the University of Washington. There, she was student body vice president, a member of the Delta Gamma Sorority, and graduated with a double major in economics and European history.
After graduation, Julia went out to explore the world independently and decided to spread her wings by turning Los Angeles into her home. She found a job as an accountant for Columbia Pictures and United Artists. In 1988, she enrolled in classes with the improvisational comedy troupe The Groundlings. She honed her skills and was eventually selected to be part of the troupe's Sunday Company. She began to develop characters that she would later bring to the stage, film, and television. One of those would be the fan-favorite character "Mea Culpa" of the work "Mea's Big Apology," which won the Best Written Play Award from "L.A. Weekly" in 1988.
Sweeney also developed a popular character on "Saturday Night Live" after producer Lorne Micheals discovered Sweeney after seeing her at a Groundlings' performance in 1989. She became one of the show's featured players, joining the crew officially the following year and staying with the show through four seasons from 1990 until 1994. During these years, she created the character of Pat, whose impossible-to-determine gender was the basis for her popular skits entitled "It's Pat!"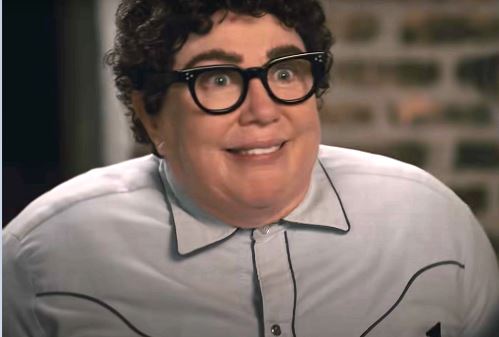 After leaving the "Saturday Night Live" scene, Sweeney moved back to Los Angeles, but before she could refocus on her career, she was met with a series of personal traumas. Her younger brother Michael was diagnosed with lymphoma, and shortly after learning of the news, Sweeney herself found out that she had cancer too. Sadly, her brother did not survive. During the ordeal, Sweeney told stories of her experiences in seriocomic performances at L.A.'s alternative comedy club, the Un-Cabaret. These stories were eventually turned into a one-woman stage show called "God Said Ha!" which debuted in 1995 at the San Francisco's Magic Theater. The performance was well-received, eventually landing Sweeney on Broadway and winning her the 1996 New York Comedy Festival's Audience Award. Two years later, Miramax released a film version of the show directed by Sweeney and produced by Quentin Tarantino. The film was a huge success, receiving the Golden Space Needle Award at the Seattle Film Festival.
For Sweeney's second monologue, "In the Family Way," she chronicled the adoption of her daughter from China, using it as inspiration for the piece. Her third work was an autobiographical monologue titled "Letting Go of God." In it, she discusses her Catholic upbringing and early religious ideology. She then speaks on the internal search that led her to believe that the universe can function independently without a deity and becoming an atheist. After this monologue, Sweeney took some time off to be a suburban Chicago housewife and mother. When she returned with her fourth monologue, she performed a series of riffs on contemporary politics and religion, among other topics. This particular performance was so popular that it sold out its original six-day run at the Audrey Skirball Kenis Theater at the Geffen Playhouse in Los Angeles. As a result, it was given a one-week extension, which quickly sold out also.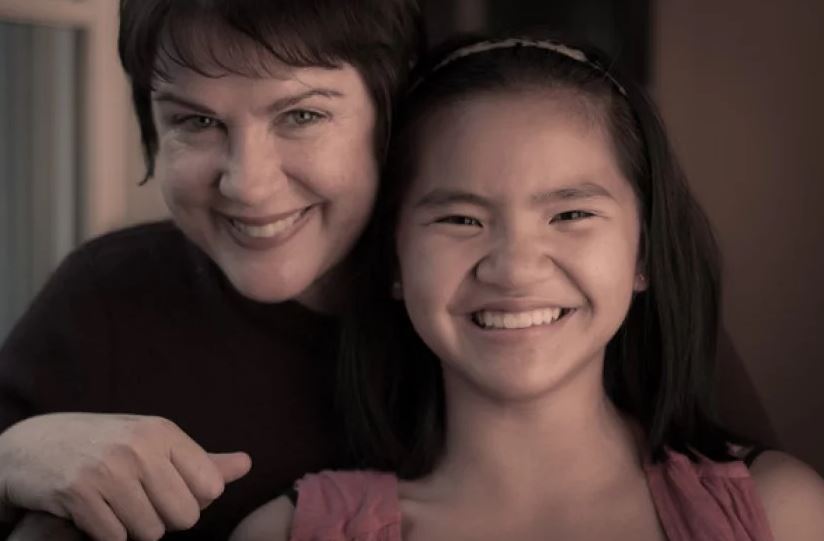 Of course, Sweeney isn't known just for her monologues. She also had roles in films such as "Gremlins 2: The New Batch," "Coneheads," "Whatever it Takes," and "Stuart Little." Besides film, she also guest-starred in a number of TV shows such as "3rd Rock from the Sun," "Mad About You," and "According to Jim."
These days, Sweeney is working on filming her comedy special, "Julia Sweeney: Older & Wider," here in her hometown of Spokane this upcoming March 26 at Martin Woldson Theater at The Fox. There are only two shows, one at 4 p.m. and the other starting at 8 p.m. Tickets are already on sale, and it's sure to be a night to remember for any local fans wanting to see the star in her hometown.