Spokane's culinary scene is growing and changing in wonderful waves. The city can provide for almost any food preference or food allergies. While some people prefer or feel they need meat in their diet, it's great to eat a diet of mostly vegetarian food for your health and the planet's health. Whether you're a vegetarian, vegan, or meat-eater in Spokane, all of the following restaurants in Spokane would love to serve you.
Allie's Vegan Pizzeria & Cafe
1314 S Grand Blvd. #6, Spokane
Back in 2015, the owner of Allie's Vegan Pizzeria & Café made what some may refer to as "a questionable career decision." With absolutely no previous experience in the restaurant industry, she subscribed to Pizza magazine, conducted research, leased a Spokane space, and applied for a business license under the name of her first-born daughter.
All of the items on their menu are entirely vegan, using only high-quality plant-based ingredients. Many of their sauces, doughs and cheeses are also entirely made from scratch in-house. They are allergen conscious and provide gluten-free, soy-free, and nut-free items. They offer dining in, delivery, or you can order online.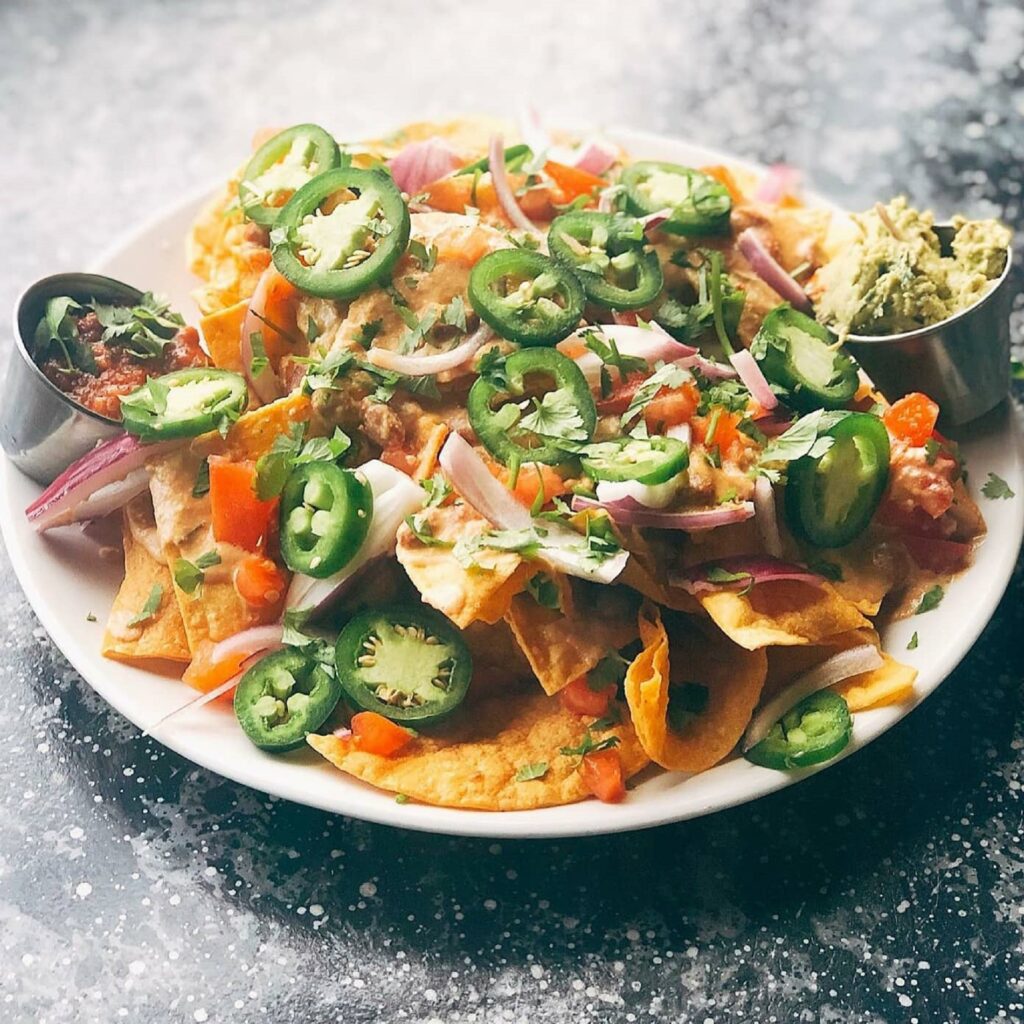 Cascadia Public House
6314 N Ash Street, Spokane
Cascadia Public House is a highly-reviewed, locally owned Gastropub. While their entire menu isn't vegetarian or vegan, they have lots of delicious options for vegans and vegetarians in Spokane, and they can substitute many dishes to provide for your dietary preferences. The menu features over 15 plant-based options.
They joined Spokane's budding culinary scene in May of 2017. Their primary focus is on providing fine and fresh foods from local farmers, seasonal goodies, and ingredients that help support and sustain a better future for us all. You can even check out a list of all their food vendors on their website to see exactly where your food is coming from.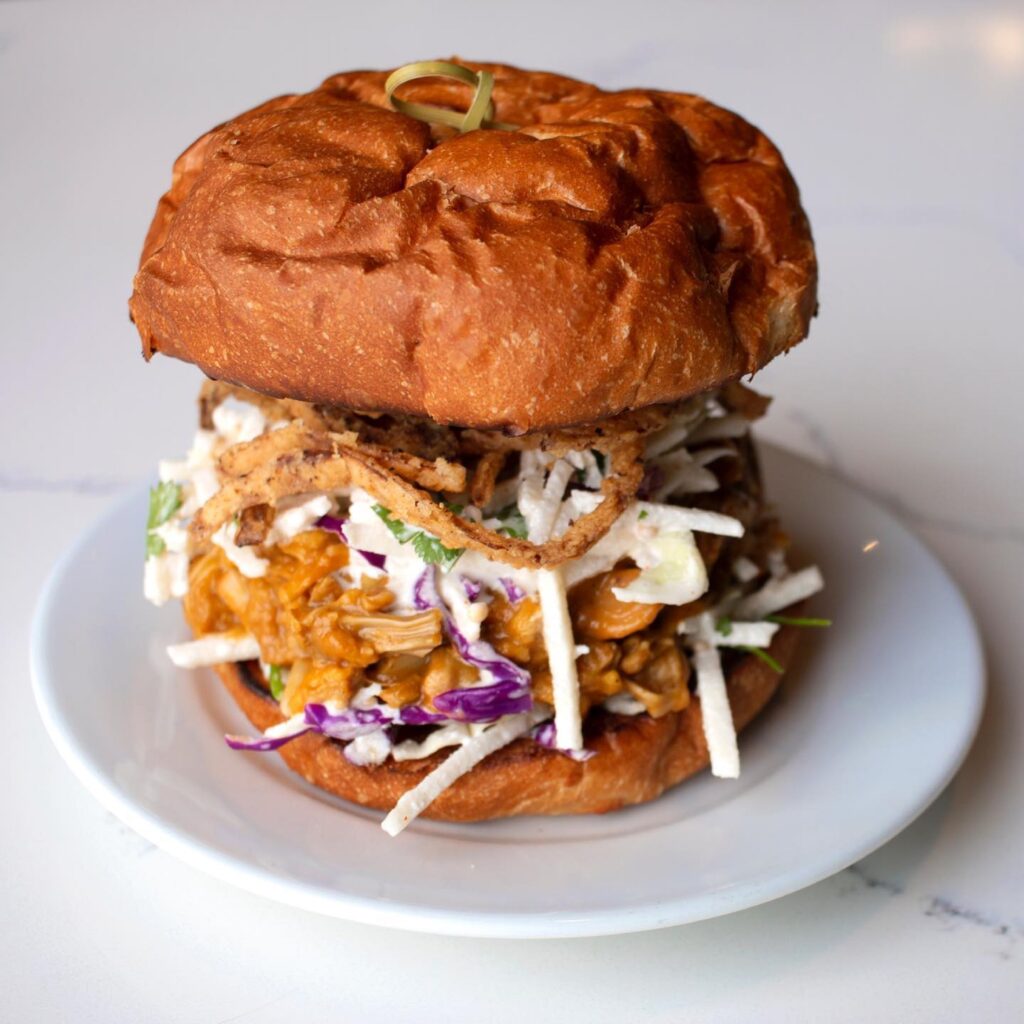 RÜT Bar
901 W 14th Avenue, Spokane
RÜT Bar opened in the South Hill of Spokane in 2019. They've become known as one of the best vegan restaurants in Spokane as their cuisine is inspired and adapted to fit the culture of the Pacific Northwest. The founders are devoted to the food culture of Spokane and harbor a deep appreciation for plant-based diets. As a team, RÜT Bar offers an artistic yet approachable way for vegetarians and vegans to dine out in Spokane.
This American-style modern comfort-food restaurant features vegan and vegetarian foods to be paired with decadent craft cocktails and a specially curated beer and wine list. RÜT Bar is designed to be enjoyed by all, not just vegetarians and vegans. People of all diets and walks of life will surely delight in their fine foods and drinks. Here, everyone is welcome.
Mizuna
214 N Howard Street, Spokane
Mizuna is a fantastic vegetarian and vegan dining experience in the heart of downtown Spokane. Their foods are loved by both locals and travelers alike. Since 1996, they've sourced the freshest ingredients from around Spokane, looking to keep their food options simple to amplify the quality and taste of the ingredients used.
Their primary focus is on their fully vegetarian menu, which utilizes seasonal, honest and clean foods. Whenever possible, they use organic products, all-natural items, and if you're not a vegetarian, they have totally sustainable meat options to try as well. At Mizuna, you'll find an extensive wine list, handmade cocktails and local microbrews. Chick Pea Falafels, Shiitake Mushroom Lettuce Wraps, Eggplant Caponata and the Quinoa Meat Loaf are highly recommended.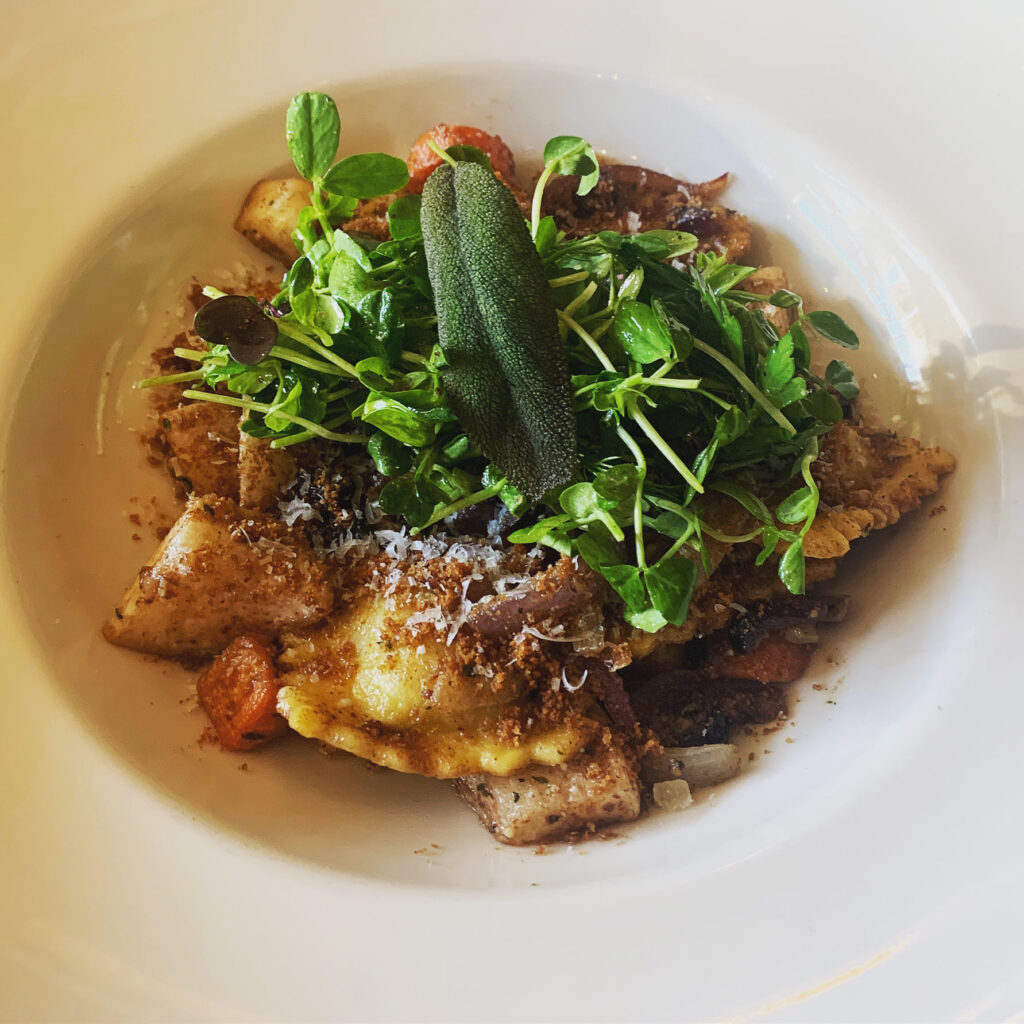 Wild Sage Bistro
916 W 2nd Avenue, Spokane
Wild Sage Bistro is a Spokane-local American Bistro and bar. They serve only the highest quality ingredients seasonally inspired and sourced locally as often as possible. Their menu isn't entirely vegan or vegetarian, but they provide a fabulous menu full of options for all dietary restrictions. With a comfortable atmosphere, fine dining in Spokane can have a farm-to-table twist at Wild Sage Bistro.
Since 2006, the managing partners have drawn up a delicious menu inspired by their previous restaurant experience in many far-off places. In Spokane, they're creating a dining adventure suitable for foodies of all sorts. Their three dining areas allow for relaxed conversations, an upscale experience and private settings. Many of their menu options can be substituted to meet gluten-free restrictions, vegetarian and vegan diets.
Spokane hosts a variety of delicious options for all sorts of dietary preferences and restrictions. When ordering at any of these restaurants, please make sure to specify if you're allergic to something to make sure the food isn't cross-contaminated using the same counters and utensils for cooking. Many people prefer eating meat, but just substituting meats out of your diet for a few days per week can help promote a more sustainable future. It's also super important to know where your food is coming from, and most of these restaurants purchase from local farmers and vendors whenever possible. If you're a vegetarian, vegan, or even a meat-lover in Spokane, you'll love to savor the unique flavors of the aforementioned fine-dining eateries.