It's time to put those 12-foot skeletons away for Halloween and get out the ladder to decorate for Santa, as he is on his way. Yes, Christmas lights are about to take over the neighborhoods in the most beautiful way, as is usual, this time of year.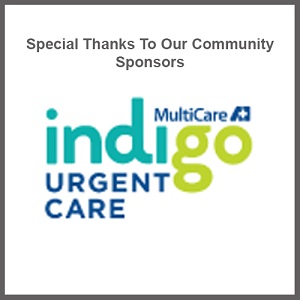 It's probably the only upside to having to get used to a time change again, seeing as how one extra hour of darkness means an additional hour of getting to drive around at night enjoying the Christmas lights. In our Spokane community, there are plenty of places to go to get a breathtaking look at these holiday light displays.
Winter Glow Spectacular
20298 E Indiana Avenue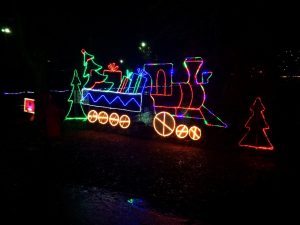 Bringing holiday spirit back to downtown since 2014 is everyone's favorite Winter Glow Spectacular. This year Winter Glow starts November 20 and runs through January 1 of the new year. As usual, admission is free, but they are accepting donations on their website.
There will be an abundance of these lights all along Orchard Park for the community to enjoy, and volunteers are already working hard to create the perfect display of colorful, lighted figures representing the season.
Numerica Tree Lighting Celebration
W Spokane Falls Blvd. and N Wall Street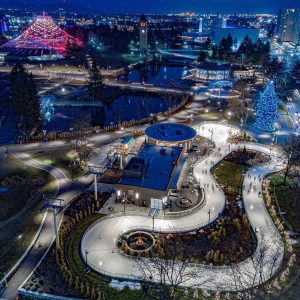 Creating anticipation in our community with their yearly count down is the one and only Numerica Tree Lighting Celebration at Riverfront. Festivities kick off at 4 p.m. on November 27, with the lighting of the much-anticipated community tree at 6 p.m.
Onsite for the celebration will be a collection of food trucks and live entertainment adjacent to the Numerica Skate Ribbon for those who want to grab their skates and enjoy some time on the ice beforehand.
Spokane Christmas Light Show
3107 S Glenrose Road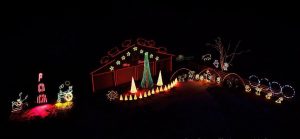 Starting November 28, cars cruising up Glenrose Road and 31st Avenue can tune into 99.7 FM to listen to the free annual Spokane Christmas Light Show. This synchronized musical holiday light show features everything from singing farm animals, snowman snowball fights, RGB Pixels in the shapes of trees, arches, snowflakes, fireworks, circles, spindles, and more!
Shows run every day of the week after Thanksgiving, with each lasting 20 minutes with different shows being run on different days. The first show usually runs on Tuesdays, Thursdays, and Saturdays, with the second show on Mondays, Wednesdays, Fridays, and Sundays, all running from 4:30 p.m. until 10.
Manito Holiday Drive-Thru Lights
Manito Park, 4 W 21st Avenue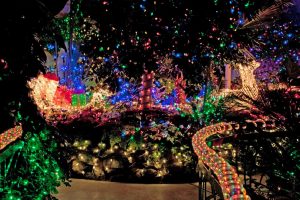 The Enchanted Garden Drive-Thru Holiday Lights at Manito transformed a decades-long tradition last year when the light show typically held indoors at the Gaiser Conservatory was changed to a drive-thru show to allow for social distancing.
This year the light show will return from December 10 through 19 as another drive-thru greeting thousands of people on an open path to be explored with twinkling, festive lights along a one-half mile ride inside one of our city's most historic parks.
Northwest Winterfest
Spokane County Fair and Expo Center
Running from November 26 thru January 2 from 5 p.m. until 9 is Northwest Winterfest at the Spokane County Fair and Expo Center. Northwest Winterfest is sure to brighten up anyone's holiday season, seeing as it is the Pacific Northwest's brightest and largest holiday lantern display and cultural celebration.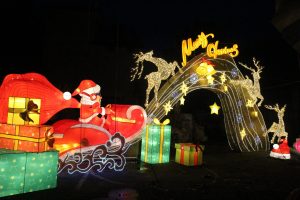 It is an outdoor walking tour that gives all who go a chance to see authentically-crafted lighted lantern displays of holiday cultures from around the world. There will also be food booths, wine and beer, and an event merchandise store onsite.
Of course, these places won't be the only spots in town showcasing beautiful holiday light displays for the upcoming holidays. Many neighborhoods will be hosting Christmas display tours of their own by decking the whole block out for all to enjoy. All one has to do is take a nice little drive at night and follow the colorful lights twinkling in the distance.